When a resolution recognizing climate change came before the La Crosse Common Council, no one argued against the mounting scientific evidence.
Instead, the council spent Nov. 9 debating policy, questioning whether it was wise to take a stand on what some of them saw as a federal issue, before ultimately deciding 7-6 to vote on whether to recognize climate change and endorse a carbon tax. The resolution passed 7-5, with one abstention.
The question of what the council should and should not weigh in on came back in December with a resolution to endorse the creation of a nonpartisan procedure to create legislative and congressional redistricting plans. La Crosse United to Amend asked the council to send a question of whether to amend the U.S. constitution to overturn the Supreme Court Citizen's United decision to referendum.
Ultimately, the council voted in favor of recognizing climate change, endorsed the creation of nonpartisan legislative districts and agreed to send La Crosse United to Amend's question to referendum. However, the decisions proved contentious with council members, including Jessica Olson and council president Martin Gaul, who said they will continue to abstain from votes they don't believe belong in La Crosse City Hall. A number of council members were more comfortable giving voters a direct voice through the referendum, rather than speaking for the people.
Council member Patrick Brever, who represents the city on the Sustainable La Crosse Commission, brought the question of recognizing climate change and supporting a carbon tax after the commission unanimously supported the idea brought to them by the Citizens Climate Lobby.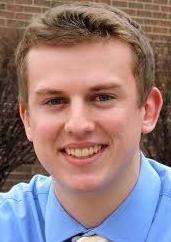 People want a voice, he said, and if they come to a city and county joint group like the commission to tell them what they're passionate about, he's going to share their concerns with the rest of the city council.
"I think we at the city can do more than we think, and I hope the people of La Crosse appreciate that," Brever said.
The question marked the first resolution of this type to go before the current La Crosse Common Council, which saw a significant shake-up last April with eight political newcomers joining the 13-person body; however, it's not unusual for Mayor Tim Kabat, the La Crosse County Board or other city councils to put in their two cents' worth about issues some might consider state or federal.
"It gets back to there are some of those state, federal and global issues that do have impact here at the local level," Kabat said.
Climate change in particular has financial repercussions on the city, with storm events that could be tied to climate change such as the one in July that caused $100,000 of damage in the city.
"As mayor, I have taken positions on a number of these issues, and that's part of the role in trying to bring attention to them," Kabat said.
As the city's chief elected official, the mayor speaks on behalf of his constituents, he said, and he personally feels it's important for him to do that on issues that affect them, even indirectly.
"I do think the local folks look to us, especially at this time. At the state level it seems more and more every day there are efforts to preempt local control on a whole host of issues. And at the federal level there's just a whole lot of dysfunction," Kabat said.
La Crosse County Board member Maureen Freedland argued that local government officials should take advantage of the direct contact they have with their constituents, contact that officials in Washington and even Madison don't necessarily get.
"We are the common level of government, so to speak. We're expected to convey the local voices around us," Freedland said.
"What happens with climate changes affects us so much in the local government," Freedland said. "We spent a lot of money this past year doing repairs for roads. It also leads into the county parks which had to do with very intense rain during the summertime which may be part of the shifting weather conditions."
When Appleton council member Bob Baker's measure to get the city of 70,000 to step up its efforts to take climate change seriously was controversial, there wasn't much of a debate about whether the council had a right to weigh in on climate change, he said.
"It's a problem that everybody's facing … A lot of the things we work on impact everyone differently, whereas the weather changing impacts us all the same," Baker said.
The response from the Appleton community was huge, with people filling up the council chambers to talk about climate change and 30 members of the public coming forward to speak, nearly all in favor of the resolution.
"I can't say the response from the rest of the council was as positive," he said.
More than one of his fellow council members didn't believe the scientific consensus on climate change, leading to the legislation dying after being referred to Appleton's mayor's office.
However, there is another school of thought when it comes to these types of issues.
Olson, who joined the La Crosse Common Council in April, believes taking positions on issues such as climate change and fair mapping efforts oversteps the bounds of a nonpartisan city council position.
"We are speaking on behalf of people who live within a certain boundary. I really feel we should not exceed the authority that they have given us," Olson said.
That authority ends with the limits to what they can direct city staff to do, she said.
"My constituents, they elected Jennifer Shilling and Jill Billings to be their voice on state matters," Olson said. "Just as I wouldn't necessary feel Ron Kind should send me a letter telling me how to vote on a rezoning application, I also feel I'm exceeding the authority that my constituents give me on these votes."
Olson abstained from the climate change vote, then again when the question of fair mapping came before the council. Gaul joined her in abstaining on the gerrymandering issue, sharing similar concerns.
"We were elected to do the business of the city, nothing more or less," Gaul said.
He makes an exception for issues like the state transportation budget, which the council called upon Madison to resolve earlier this year. Gaul said the lack of a permanent solution to funding infrastructure falls back on the city for direct action when it's forced to pick up the slack.
"The problem for me is when the council determines it proper for us to deal with issues more esoteric in nature where the effect is indirect or only marginally having to do with the day to day business of the city," he said.
While he acknowledged that the politicized disagreements include important discussions that society as a whole should be having, he said they weren't constructive discussions to have at the city-government level.
"As I have stated, we have enough points of contention between us having to do with that which falls within our scope. Inviting additional friction by engaging on subjects that are overtly political and outside of local control is ill-advised, at least to my way of thinking," Gaul said. "It wasn't all that many years ago when our council struggled with maintaining decorum and mutual respect within the membership; I would like to avoid (a return to disorder) if at all possible."
Olson agreed, adding that avoiding conflict was especially important since she sees the votes as largely symbolic.
"It doesn't change the fact of what we're voting on. It's a signal or a message," Olson said. "The net effect is just that you make some people who might not agree with the vote uncomfortable."
Brever respected her position, adding that he can "absolutely see where they are coming from," but he disagrees that the vote has no net effect, saying letters sent to government officials on the state and federal can be meaningful.
"We don't battle special interests, so I think we can have the political capital to stand up to these kind of pressures. If they hear from us and they hear from enough of us on this issue, they'll take it up themselves," Brever said.
Council member Jacqueline Marcou, who is also a council newcomer, went so far as to say the council has a responsibility to take a stand.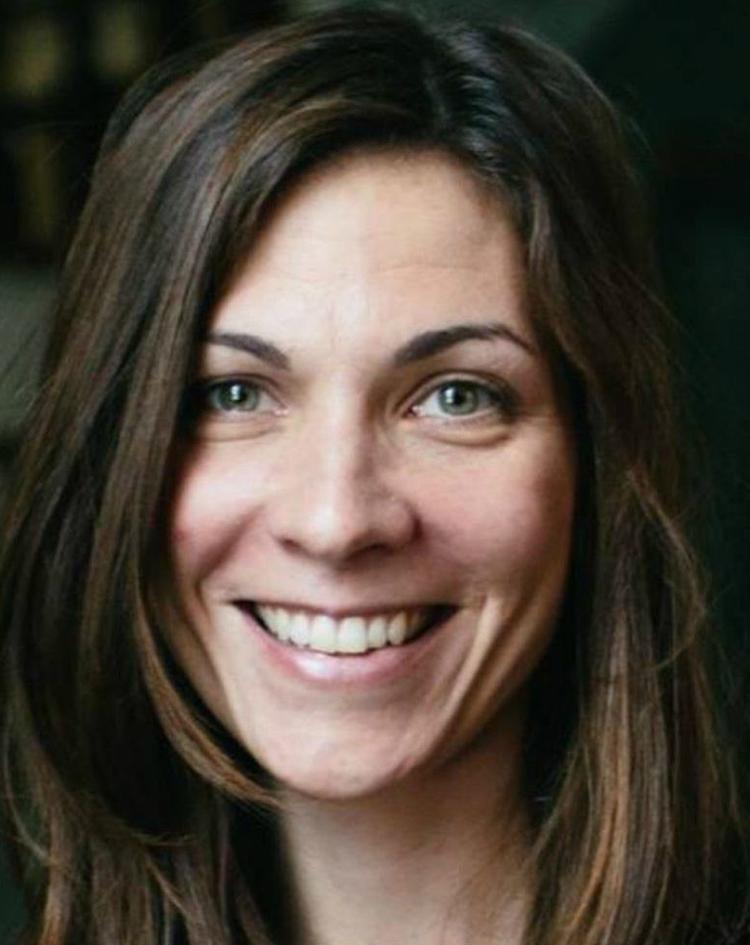 "A lot of people feel they don't have a voice right now because of what's happening," Marcou said.
Taking those kinds of votes can help persuade state and federal legislators to take action, she said, as well as make local constituents feel like their voices are heard and their local representatives will do what they can.
"I think it makes people get more involved … It makes people have conversations about what's happening," she said. "If we don't talk about it, there's no level of government talking about it."
When it comes to climate change in particular, the vote prompts community conversations about what they can do at a local level.
While Marcou understood Gaul's concerns, she was confident the council would continue to get along well. She said she'd follow advice Gaul gave when she first joined the council, which is to take a vote and then move on and support the will of the body as a whole.
"We take up so many other contentious issues … That's what we're there to do," Marcou said.
She said the council's votes are setting the tone for both the council and the city as a whole.
Despite their differences, the La Crosse Common Council members stressed that the discussion on what direction the council should take hasn't created hard feelings.
"I understand there are many on the council that disagree with my position, and I respect that," Gaul said.
Brever agreed, saying, "It's a disagreement, but not one that's going to hamper our ability to pass legislation."