The La Crosse County Board went on record Thursday with a resolution urging Congress to levy a "revenue neutral" carbon fee to discourage use of fossil fuels. The aim is to reduce carbon dioxide emissions, which scientists say are the primary cause of climate change.
The proposed carbon fee, which would go up every year, would be charged "at the point of production or importation," with all the money collected distributed to American households as a dividend to offset the higher energy prices that would result from the fees.
The resolution, proposed by board member Mike Giese and approved unanimously by the board, puts the county officially on record recognizing that human-caused climate change is real.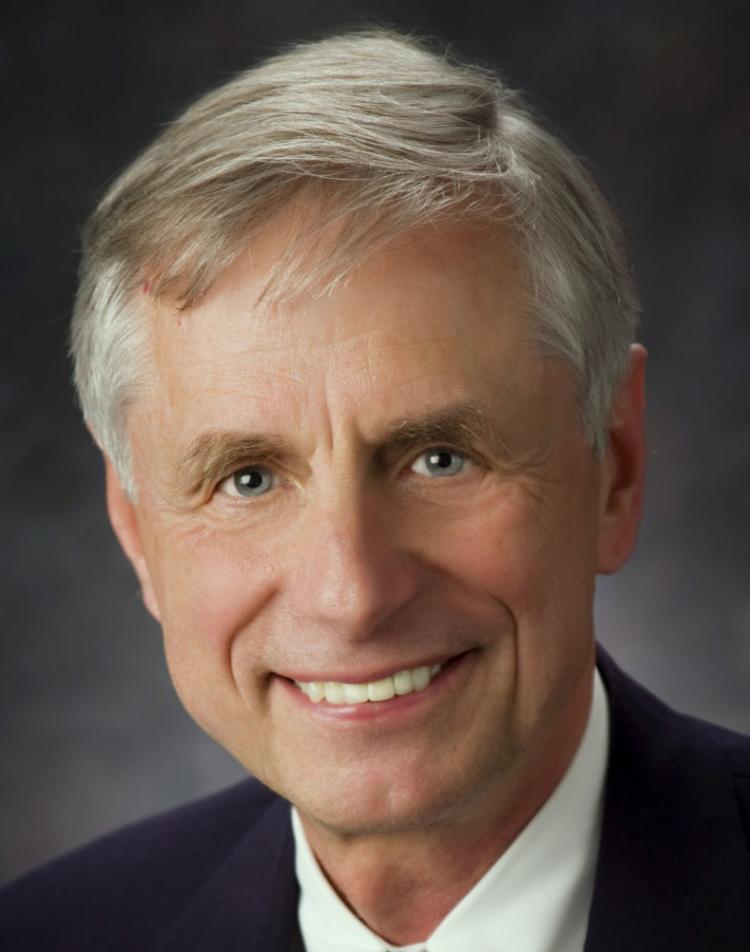 "Climate scientists worldwide are in near-unanimous agreement that the Earth is warming rapidly, which is causing changes in climate that are perilous to the Earth's natural systems and to human civilization," the resolution says. "The primary cause of that warming is human activity, especially through the combustion of fossil fuels which emit greenhouse gases such as carbon dioxide."
The La Crosse Common Council voted 7-5 in favor of a carbon-fee resolution at its November meeting, with opponents arguing that this was not a matter for local government. Mayor Tim Kabat has signed the resolution.
County board member Maureen Freedland argued that climate change is very much a local concern, with the warming planet and more extreme weather affecting many areas of county government and the citizens it serves.
"Local government is your basic level where people can be heard. You have the best opportunity to speak," Freedland said. "Whether it is climate change or gerrymandering, we need to take a position. The feeling of the county board through the years is that we do take positions on issues that might seem like they're a little bit beyond us."
The county's resolution asserts that the carbon fee would help promote the development and use of alternative energy sources and encourage a greater emphasis on energy efficiency. The goal is to reduce U.S. emissions of carbon dioxide to 10 percent of the 1990 levels by 2050.
The resolution also claims that households with income levels in the lowest 55 to 60 percent would break even or receive more than enough in dividends from the fee revenues to offset their increased fossil fuel energy costs.
Giese said the carbon fee approach is a way of leveling the playing field as society moves away from dependence on fossil fuels. "So many of our citizens and business entities have staked their future on investing in alternative energy," he said.
Recognition
Mary Meehan-Strub, a UW-Extension agent for 42 years, 32 of them with La Crosse County, was honored by the board and area legislators for her years of service as her retirement nears.
Meehan-Strub, a family living agent who heads the county's Extension office, is retiring at the end of the year, a decision she said wasn't easy.
"The time has come to pass that responsibility on to someone else," she said, noting that she has always had a great working relationship with the board and other departments. "Having a supportive board has been a luxury. Many of my colleagues across the state are envious of the support I've gotten here."
State Reps. Steve Doyle and Jill Billings presented Meehan-Strub with an official state citation honoring her service, signed also by state Sen. Jennifer Shilling and state Rep. Lee Nerison.
County Administrator Steve O'Malley also recognized the efforts of the board that for 36 years has run the Gifted Hands Consignment Store, a county-sponsored shop that sells mostly items made by senior citizens. The county has transferred responsibility for the Gifted Hands store to The Craft and Vendor Marketplace, a company that operates a store in downtown La Crosse.
"It will be more sustainable than the county operating the consignment store," O'Malley said.
CVM takes over in the new year and will run the current Gifted Hands location on Copeland Avenue as a second location for the company, with the store reopening after a facelift in January.
Election filings
With the Jan. 2 candidate filing deadline looming, few contested races have surfaced for the county board.
Of the 29 incumbents, whose terms all expire in April, only five have opponents who had filed papers as of Thursday evening.
In District 7, Gary Padesky has filed papers to run against Sharon Hampson.
Dan Ferries in District 16 has a potential opponent in Connor Nagy, while in District 18 Sue Christopherson has filed papers to run against Laurence Berg.
Leon Pfaff, the incumbent in District 24, faces a challenge from Kevin Hoyer, while in the 25th, Kevin Hennessey plans to run against Ray Ebert.
Of the challengers, only Hoyer has completed the filing process by turning in the required 50 signatures on a nominating petition.
One incumbent, Kathy Tyser in the 28th District, has filed a declaration of noncandidacy. Karen Keil-Arellano has filed papers indicating her intention to run for that seat.