The La Crosse County Executive Committee Thursday approved a resolution in a 5-to-1 vote to increase pay for county supervisors, vice chairs and chair during a special meeting about the county budget for the upcoming year.
The board attempted to refer the decision to a Nov. 6 meeting to include members of the committee who weren't able to attend, but the referral failed in a 3-to-3 split vote.
"Twenty years ago, I was a voice against a resolution like this, and I sat in my privilege saying 'Oh, we don't need to get paid a lot. This is our way to give back to the community. This is a volunteer opportunity,'" said Tara Johnson, the La Crosse County Board chair. "What I have come to realize is that, that privilege actually impedes our ability to be a diverse and representative and inclusive county board."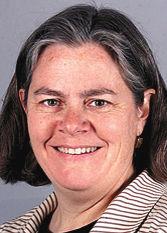 Johnson pointed out the amount of work and hours that go into being a part of the county board and the fact that people with full-time jobs or families to support who wish to be a part of the board can't afford to do so.
"Four hundred dollars a month doesn't cut it," Johnson said. "Only people who can afford to come to this work because of privilege from another position can be at this table, and I think that is wrong, and I accept responsibility for the role I have played in perpetuating that."
Compensation for the 2020-22 county board term will increase from $417 per month to $700 per month for supervisors, county board vice chairs will receive $1,400 per month, and compensation for the county board chair will increase from $1,289 to $2,800 per month.
From 2006 to 2019, pay for county board supervisors increased $38 and pay for the county board chair increased $68 in that same time period.
The pay increase will go before the county board in November and, if passed, will go into effect in April.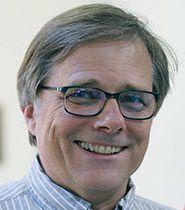 The La Crosse County Board unanimously recommended former La Crosse Tribune county government reporter Randy Erickson to fill the vacancy in District 12, after the death of Board Supervisor Dave Holtze.
Erickson is new to elected office, but his "knowledge and understanding of the board's work will serve him well as he takes on the challenge," wrote Johnson in an email.
Johnson will be recommending Erickson's appointment at the board's Nov. 4 meeting and, if approved, he will be sworn in that evening and begin his work representing District 12, she said.
Also at Thursday's meeting, Mary Marco, La Crosse County human resources director, announced she will retire at the end of January.