With three months of experience on the books, it appears as if La Crosse County's program to prevent homelessness will continue with a new infusion of $175,000.
The La Crosse County Board's Executive Committee unanimously approved releasing the $175,000 at its meeting Wednesday morning. The county has set aside $500,000 for the program and released the first $50,000 late last year.
The county is investing on the condition that it only be used as direct aid to people and families at or below 80 percent of median income level who are in imminent danger of becoming homeless.
In addition, the county is requiring that any money it invests in the program be matched by the La Crosse Collaborative to End Homelessness. The organization has come up with the match for the $175,000.
The idea behind the prevention program is to keep enough people from becoming homeless to allow the organizations providing emergency services to homeless people — the Salvation Army and Catholic Charities — to use their resources for prevention instead of intervention.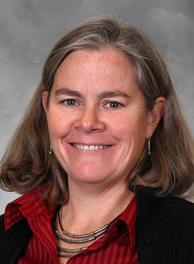 "Our hope is that it will start to make enough of an impact with people not coming into shelter … it will allow those agencies to redirect some of their emergency assistance to a prevention program," said Kim Cable, a member of the county board's executive committee as well as being on the steering committee for the collaborative's prevention program. "Both agencies are on board with that."
County Administrator Steve O'Malley emphasized that the county can't be a continuing source of funds for the program beyond the initial $500,000. "It's based on the premise that this will allow a shift into prevention," O'Malley said. "I still think we have a while to go."
This kind of program puts La Crosse County at the forefront, potentially serving as a model that could go into widespread use if it works. "The intent of our intervention by infusing money is to create a systemic change," said Tara Johnson, county board chairwoman. "That is still the goal we have and that is the goal of the collaborative."
The full county board is expected to consider final approval for the $175,000 at its monthly meeting Feb. 21.