La Crosse County confirmed seven new COVID-19 cases on Monday and listed seven at-risk establishments, while the area experiences a spike in cases, largely among young adults.
The area now has 132 total confirmed cases, none hospitalized, and still no virus-related deaths.
Seven area establishments were listed by La Crosse County Public Health as at-risk, including Downtown La Crosse bars, after individuals who tested positive had visited them during the weekend of June 6-8.
Below is a list of establishments and the date in which the infected person or persons visited:
Legends/Twisted Moose (June 7)
The Library (June 6)
The Crow (June 7)
Brothers (June 6)
Broncos (June 6)
Blue Moon Restaurant in Onalaska (June 6-7)
Pettibone Beach (June 5)
Health officials said that these establishments have been listed because of the difficulty of contacting everyone who may have been there on the same days, and in-turn possibly exposed. It does not mean that other establishments or any public place does not also have a risk of spread.
During the weekend, the area confirmed 24 new cases, all of them in their 20s or teens. Since June 8 — two weeks after Memorial Day weekend — roughly 75% of the area's cases have been in people under 30.
Health officials said that the community should not be quick to blame certain members of the public or certain gatherings.
"We've seen some trends," in cases among young adults, health department director Jen Rombalski said. "And please recognize that judgments in this regard are really not helpful in this time."
"Think about that there are individuals in that age group that may frequent locations, but they are also frontline workers, they are important parts of our health-care system or long-term care facilities, our economy, really," she said.
"Judgments and stigma are not going to help us win this war against this virus," Rombalski said.
Instead, health officials cautioned that not wearing a mask, social distancing or staying at home when ill is a driving factor for the spike in cases.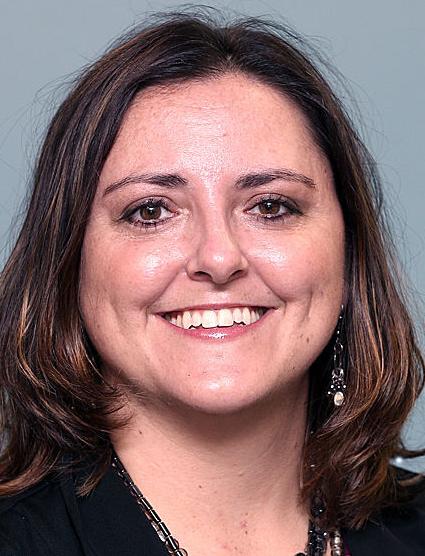 "I can't say that enough," Rombalski said, "that if we were simply doing those things, we really would have many, many less cases than we do right now."
"We should not go out in public and see the vast majority of people not in face coverings," she said.
Health officials said those who tested positive and visited the listed establishments were a mixture of employees and patrons.
An officer with the La Crosse Police Department has also tested positive, officials confirmed on Monday. And last week, staff members at the La Crosse Area YMCA after-school care centers tested positive.
This also comes as communities across the country also see spikes in cases as virtually every state has reopened in some capacity — 18 states seeing case increases, six of them reporting an increase of 50% or more.
Officials said only one of the individuals who has tested positive in the area has been to one of the recent Black Lives Matter protests.
Protests in La Crosse began on May 29, and its largest gathering occurred on June 5, with nearly 700 protesters. Most recently, less than 100 gathered on June 11 for a protest on the city's North Side.
As state officials urge anyone who participated in protests to get tested, local health officials said they are not yet worried about the spread through the La Crosse area protests and are more concerned about stressing its testing capacity.
"I don't know that I would say that anybody who's been at a protest should be tested," Rombalski said, who noted that a close contact is someone who is within six feet of another for 15 minutes or more.
Rombalski said that the county does currently have the capacity for testing, but worries that if hundreds of protesters flood to get tested, there will not be enough in the event of something like an outbreak at a nursing home.
Health officials are urging anyone who was at the seven listed establishments to fill out an online form so that they can better understand the virus's spread and help those understand the risk they're currently at.
"This virus is currently taking hold in our community," Rombalski said, "and we have to work together."
Databank: Learn more about COVID-19 and its spread
Covid case tracker by state
Americans go back on the road: See your county's travel uptick here
COVID-19 testing, ranked state by state
Racial breakdown of COVID-19 cases
Small business relief: Who got loans?
Coronavirus spreads around the world
COVID-19: Steps for reopening states
Step by step: Make your own face mask
HIDE VERTICAL GALLERY ASSET TITLES