Overdose deaths involving opioids in La Crosse County, which had ballooned to 19 in 2016 and fell to eight in 2017, continued the downward trend last year, when two fatalities were recorded.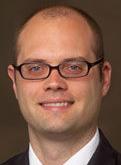 "We saw a reduction last year, but we didn't know if it was just a blip," said Dr. Chris Eberlein, an ER doctor at Gundersen Health System and longtime battler against illegal drug use.
Although lamenting the loss of even two lives to prescription opioid use, Eberlein expressed optimism that several initiatives appear to be taking root.
The education introduced prescribers to more alternatives to opioids, which has produced tangible results, he said, adding that quashing the opioid abuse epidemic will help combat other forms of illegal drug abuse, such as heroin.
"We've found that IV drug users started with opioids," and thwarting that abuse is expected to filter down to other abuses in the next few years, he said.
Eberlein also cited the effectiveness of Wisconsin's Prescription Drug Monitoring Program. Begun in 2014, PDMP gives drug prescribers and dispensers access to a database system that monitors patients' controlled drug prescriptions to prevent overprescribing — either accidentally or illegally because of patient deception.
Without such programs, addicted patients freely resorted to tactics such as doctor-shopping, obtaining prescriptions from several doctors, unbeknownst to each other.
Despite PDMP restrictions, some people still manage to obtain and sell opioids, Eberlein said.
"Diversion is a big problem, and we need to make sure those who need medication get it, and those who need it don't become abusers. It's an ongoing struggle, but being down to two deaths indicate fewer are entering addiction," Eberlein said.
The availability of Narcan, a life-saving drug that counteracts the effects of overdoses, has played a role since the task force began promoting it in 2014 and '15, Eberlein said.
"Narcan's role is more in IV drug use rather than prescription drugs," he said. "Only now have we begun co-prescribing Narcan with opioids," partly because patients hesitate to request it.
The decline in the number of deaths the past two years "is much more with prescriptions and mobilizing PDMP," he said.
Eberlein also cited the importance of HEAL, "morphing from the original task force for this to take hold."
HEAL is perusing all local programs that address addiction, often in divergent ways. It aims to identify service gaps and fashion a joint approach to create a continuum of care in a quest to eliminate addiction.
Guiding HEAL is the Institute for Healthcare Improvement, a Boston-based organization that using the county as a project to create a national model. The La Crosse Community Foundation provided a grant to provide $75,000 a year to the three-year, $400,000 project.
Also contributing to the project are Gundersen, Mayo Clinic Health System-Franciscan Healthcare and the La Crosse County Health Department.