In fall 2017, La Crosse County Board members voted to earmark up to $500,000 to see if investing more money in homelessness prevention rather than just in intervention could "flip the script" and break the cycle of homelessness. Monday night, board members learned that the program is off to a good start.
Since starting in October, the prevention program has served 43 households made up of 105 individuals, 49 of them children. Almost all of the households were determined to be within 14 days of becoming homeless without intervention.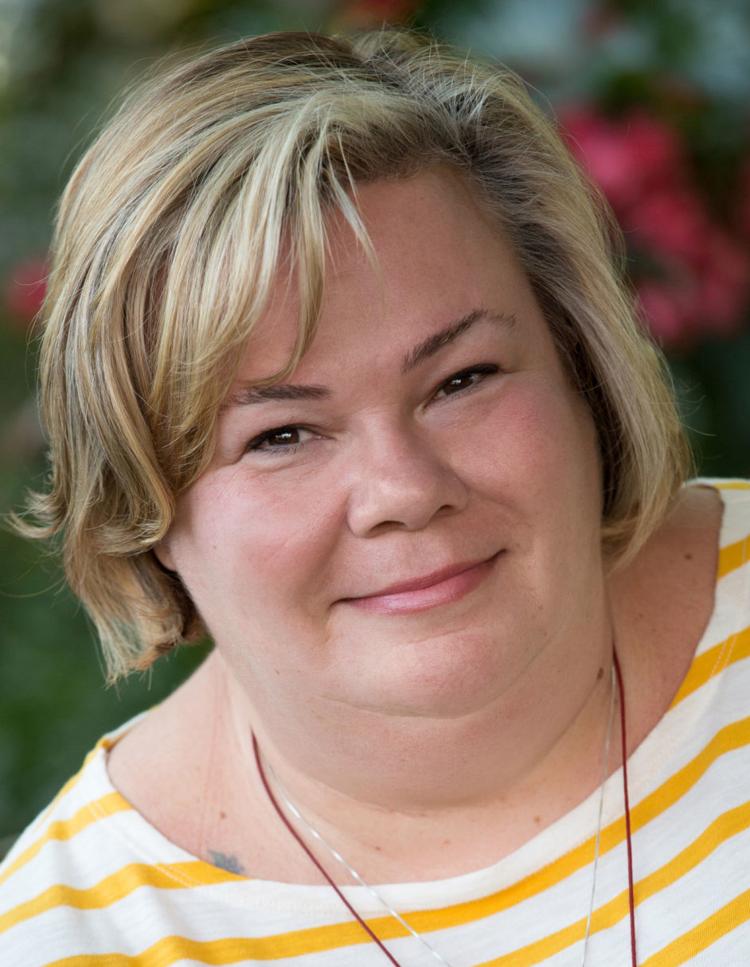 "I think the program has really made a difference in our community," said Julie McDermid, project manager for the La Crosse Collaborative to End Homelessness.
While it's hard to say definitively that assistance from the program kept all those people from becoming homeless, McDermid said 24 of those households had experienced homelessness within the past three years. "To me, what that says is at least those 24 households were diverted from our shelter system," McDermid said.
To get it started, the county released $50,000 of the county's $500,000 earmarked for use by the program, provided that that money was matched by other funds procured by the La Crosse Collaborative to End Homelessness. The Franciscan Sisters of Perpetual Adoration provided that $50,000 match, which was used for staff expenses at the Salvation Army and Catholic Charities.
McDermid said extensive training was required so staff from those two agencies could do case work in the home. In addition to Salvation Army and Catholic Charities, the La Crosse Family Collaborative also serves as an entry point for people served by the prevention program.
Representatives of all three of the entities get together for case conferences every two weeks, consulting to try to find the best solutions for clients regardless of where they entered the prevention program. "That we all get together and work on these cases is extremely helpful," McDermid said. "This is super effective because you're getting everybody's brains to work on somebody's case."
So far, 99.5 percent of the direct aid distributed has gone for rent, back rent or late fees, with the rest going for legal fees, but the beauty of the program is it can go beyond this kind of help to address other issues that could lead to homelessness, whether it be a child care bill, medical costs or car repairs.
McDermid noted there's one case in which a family was facing eviction not for missing rent payments but because of a hoarding issue. The prevention program, because it has the kind of flexibility it does, will pay for a dumpster and cleanup assistance as well as counseling to help prevent future hoarding behavior.
One of the biggest surprises from the data collected, McDermid said, is the realization that clients paying rents that are above fair market value is not much of a factor. Only four of the 43 households had rents above fair market value, but 79 percent of the households were paying more than 30 percent of their gross income for rent. A lot more.
Register for more free articles.
Stay logged in to skip the surveys.
When you take out the 19 households that had no income at all, 49 percent of the households still were exceeding that 30-percent standard. In fact, the average for those households was 68.5 percent of their gross income going to rent.
"We absolutely need more affordable housing in this community," McDermid said.
La Crosse County Board member Kim Cable, who chairs the program's steering committee and has been very involved in the Collaborative to End Homelessness, plans to bring a resolution before the board to release another $175,000 in county funding, all of which will be used to provide direct aid to people facing homelessness. The matching funds for that already are in place, and McDermid said there will be a renewed and concerted effort to continue bringing in more matching funds.
"The county isn't the only entity that has skin in the game, so to speak," Cable emphasized.
County Administrator Steve O'Malley also assured board members that he and other administration staff members will keep a close eye on how the money is used and closely examine data to ensure that the funds are being spent effectively. "At the end of 2019, we should be able to measure what kind of impact we're having," O'Malley said.
In the end, Cable said, the hope for the prevention program is that it will work so well at keeping people from becoming homeless that the considerable amount of money now spent on emergency shelter and other expenses associated with homelessness can be diverted to prevention expenses. "If this project does what we hope it will do, it will start to address the sustainability issue," she said.
McDermid echoed that assessment: "Ending homelessness is about stemming the inflow into homelessness as much as getting people housed when they do become homeless," she said.