La Crosse County Board members are considering giving municipalities a share of proceeds from a proposed new half-percent sales tax for road funding in an attempt to sway urban voters to support an April 4 advisory referendum.
But it's a move that won't sway at least one prominent city dweller — La Crosse Mayor Tim Kabat.
In an attempt to bring in more funding for road projects, the county is pursuing a Premier Resort Area Tax, a special sales tax that applies to designated tourism-related businesses. Municipalities and counties can establish this tourism tax without state approval if tourism-related businesses make up at least 40 percent of the equalized property value.
The county falls far short of the 40 percent mark, so it needs approval from the Legislature and Gov. Scott Walker. As a first step in that approval process, the county has an advisory referendum on the April 4 ballot asking voters to weigh in on the tax. Resounding approval of the referendum would give the county a better chance of gaining state approval, which is far from a given.
The state Department of Revenue originally estimated that the county would take in about $5.6 million per year from the half-percent sales tax. County officials figure they could make significant progress on nearly $90 million in road rehabilitation needs without having to borrow money if they could come up with $5 million per year in new funding.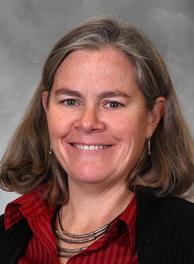 The county got an updated estimate of $6.6 million in annual proceeds, and at Monday's county board planning meeting, board Chairwoman Tara Johnson pitched the idea of sharing 20 to 25 percent of the special tax proceeds with the county's municipalities.
"We, as a body, have been extraordinarily cooperative," Johnson said, pointing to neighborhood revitalization in La Crosse, support for the Fred Funk Landing on Lake Onalaska and a joint county/village tax increment financing district in West Salem. "The idea is to demonstrate La Crosse County's values put into action."
Johnson credited state Rep. Steve Doyle, also a county board member, with suggesting the idea, which had general support among county board members who spoke up Monday.
"The residents of the city certainly would be very encouraged that there would be funding to help city of La Crosse taxpayers," said board member Andrea Richmond, who is also a member of the La Crosse Common Council. "We're always looking for extra funding."
Another board member from La Crosse, Sharon Hampson, didn't oppose sharing, but she didn't think it would go very far in swaying voters. "I'm not sure how meaningful it would be in actuality," Hampson said. "I don't think there's enough in this formula to help the city of La Crosse. I just don't think it's going to be as good as it sounds."
Reached Tuesday, Kabat called the county's pursuit of the Premier Resort Area Tax an "ill-conceived idea," even with municipalities getting a share.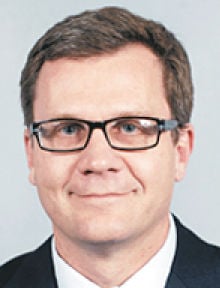 "I've got some real reservations about looking at this type of tax to fund what the county is doing," said Kabat, adding that the county seems to be rushing into it in a way that would make it hard to revisit this funding mechanism if it doesn't pass. "If it's a 'no' (in the referendum), you've taken that option for any kind of future discussion or analysis off the table."
Kabat said the city of La Crosse comes closer to meeting the 40 percent threshold than the county does and looked into trying the tourism-related tax about eight years ago, before he was elected mayor. City officials decided against the tax, and Kabat said he wouldn't be interested in pursuing it for the city now.
"It's not something we've discussed in any detail or depth," he said.
Kabat noted that if the city did have the tourism-related tax, he'd want to use the proceeds for things that actually promote tourism, such as improvements in the La Crosse Center, building a new bandstand in Riverside Park or other kinds of public park enhancements.
While Kabat's assertion that the city is closer than the county to meeting the 40 percent threshold is true, both city and county are far short, with the city at 6.1 percent and the county at 5.3 percent. The city has 40.3 percent in total equalized property value in commercial use, while the county has 26.3 percent, according to 2015 figures.
If the county were granted the authority to levy the tourism-related tax, no municipalities in the county would be allowed to do so.
With in-person absentee voting starting in less than five weeks, county officials are working on a strategy to get information out to the business community and to voters. A presentation on the sales tax is planned for Feb. 22 before a joint meeting of the La Crosse Chamber of Commerce, Downtown Mainstreet Inc. and the La Crosse County Convention Visitors Bureau, and it's likely the county will offer several information meetings in March.
County officials hope to have a better handle on what businesses will be required to collect the tax before they conduct these meetings. State Revenue Department estimates indicate more than half of the county's businesses would be designated as tourism-related, but county officials want to have a specific list of businesses.
The county will likely spend between $15,000 and $20,000 to get information out to voters ahead of the referendum. Approval for the voter education spending is on the agenda for the county board's Thursday meeting, which starts at 6 p.m.