A "hot batch" of heroin is believed to have caused two recent overdose deaths in the area, but despite the consecutive fatalities 2019 is on track to have far fewer confirmed drug overdose deaths than last year.
As of July 2019, there have been five confirmed overdose deaths, involving morphine, fentanyl and methamphetamine, and four unconfirmed, at least two believed to involve heroin, says Al Bliss, health educator with the Alliance to HEAL. In 2018, 24 overdose fatalities were confirmed.
Conversely, while there was a 21 percent decrease in the number of opioid prescriptions administered locally in 2017, the numbers have stayed steady this year, with 5,300 prescriptions written monthly during the past six months. The data was discussed Thursday at the monthly meeting for the Alliance to HEAL, a community collaborative designed to combat the opioid crisis by limiting the local distribution of opioids, raising awareness of addiction and reducing fatalities and crimes due to opioid sales and usage.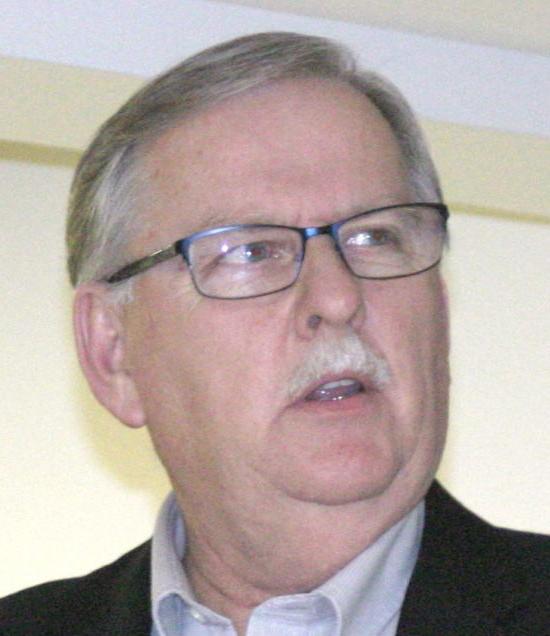 The three-year, $400,000 Alliance project is being funded by Gundersen Health System, the La Crosse Community Foundation, Mayo Clinic Health System and the La Crosse County Health Department and is comprised of about 115 local individuals from community, medical, government, business, nonprofit and philanthropic agencies.
Tom Johnson, investigative coordinator for the West Central Metropolitan Enforcement Group Drug Task Force, which covers La Crosse, Vernon, Monroe, Trempealeau and Jackson counties, discussed the group's three-point approach to fighting street drugs, including opioids, meth, cocaine and heroin, during the meeting.
Facets include identifying and apprehending for-profit dealers, identifying and dismantling trafficking conspiracies and identifying and disrupting large-scale sources. The majority of the area's cocaine is coming from Chicago, and methamphetamine from the Twin Cities, Johnson says, stating, "We are sitting in an area that is a prime target. We're fed (drugs) from all directions. ... It's not uncommon for someone to say they went to the Cities and came back with gallon-size bags of meth."
In the five jails the Task Force covers, there are three times as many individuals incarcerated for meth-related crimes than heroin, Johnson said, noting that area meth usage continues to steadily increase while heroin "ebbs and flows" in popularity.
The number of local meth labs and use of "shake and bake" methods seem to be declining as users flock to "super labs" in neighboring states for crystal meth.
You have free articles remaining.
Register for more free articles.
Stay logged in to skip the surveys.
Fentanyl, Johnson says, "has taken off like crazy ... scary stuff," with higher volumes of lower quality narcotic analgesics coming from Mexico and lower volume, higher quality batches transported from China. Recently, counterfeit pharmaceutical products have become a concern, with sellers purchasing pill presses and imprint tools to disguise fentanyl as oxycodone.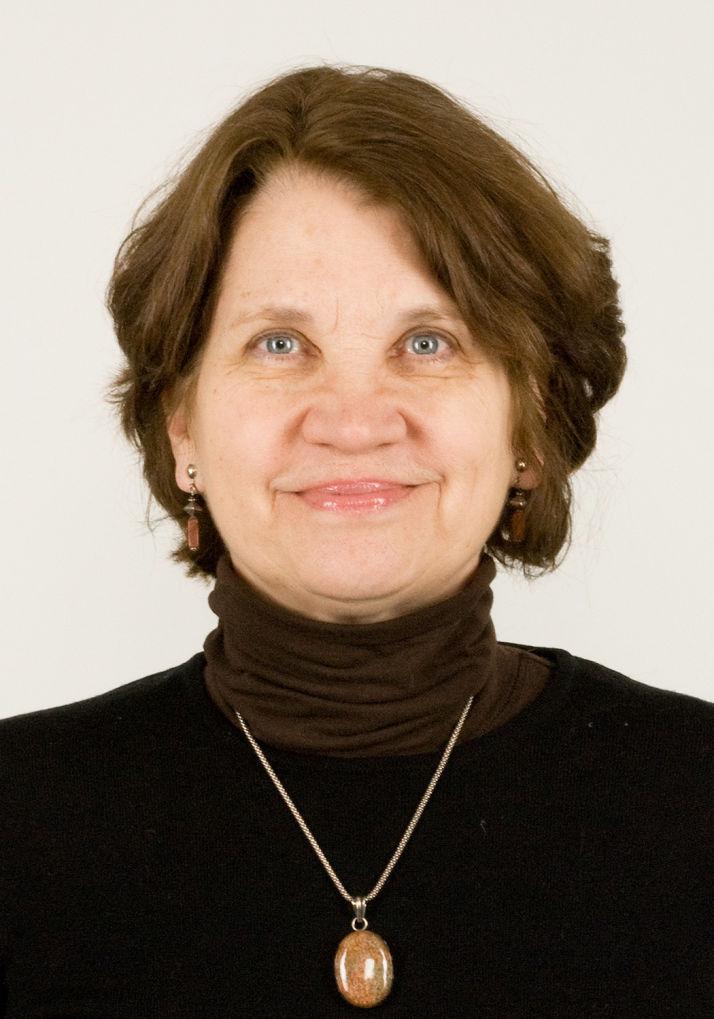 In conjunction with drug-combatting efforts, the confidential Great Rivers 211 hotline, which includes a database of more than 1,700 agencies and took 19,679 calls in 2018, began working with the Wisconsin Addiction Recovery Helpline in October 2018 through a grant from the Department of Health.
The hotline accepts calls 24 hours a day from those seeking referrals for treatment or recovery resources, and from January to June 2019 Great Rivers 211 took 241 calls specifically through that hotline, said Mary Mundt-Reckase, director of Great Rivers 211. Meeting attendees were also taken through the updated website.
"Our point is to connect people who are struggling with substance abuse with treatment and recovery resources," Mundt-Reckase said.
---
Intro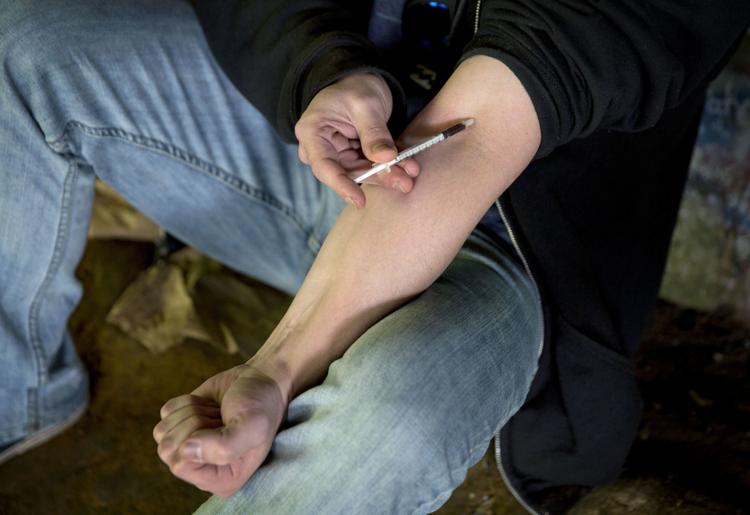 Drug overdoses are skyrocketing across the U.S., prompting multiple states and the Department of Health and Human Services to issue emergency declarations. Provisional data from the U.S. Centers for Disease Control estimate that drug overdoses are now responsible for at least 66,000 deaths annually (more than three times higher than in 1999) and are the leading cause of death among Americans under age 50. Drugs now kill more people in the U.S. each year than either car accidents or guns.
It's well understood that this increase in overdose deaths is being driven up by surges in opioid abuse, including both prescription opioids and heroin. Over 65% of drug overdose deaths today involve an opioid. To make matters worse, the recent uptick in synthetic opioids such as fentanyl — a man-made opioid that is 50x more potent than heroin — is pushing the death toll even higher.
A new CDC Vitalsigns study based on emergency room visits between July 2017 and September 2017 shows the trend isn't slowing down either. ER visits for opioid overdoses rose another 30% nationally during that time. That said, certain states have been hit substantially harder than others according to an analysis by Branch Publishing.
Using CDC Cause of Death data from 2016, the above heatmap shows that East Coast states — specifically, West Virginia, New Hampshire, Ohio, District of Columbia, Massachusetts, and Maryland — are experiencing the highest death rates. East Coast states also show the largest increases in death rates when comparing 2006 to 2016 as shown in the map below. For example, in Ohio and Pennsylvania, the fatal opioid overdose rate increased by over 400% between 2006 and 2016; compare that with Oregon and Washington, which actually saw decreases over the same time period.
One trend to highlight is that the most recent CDC Vitalsigns study, mentioned above, reported the largest overdose increases in the Midwest, which is different from what's been seen historically, suggesting the epidemic could be spreading to regions previously less impacted. So, regardless of location, it's clear that the opioid crisis is an issue deserving immediate attention. For more information, the below list (ordered by age-adjusted opioid drug overdose rates) shows how all 50 states and the District of Columbia are being impacted and how each compares to the national average.
Methodology
The information used for this analysis was provided by the Centers for Disease Control and Prevention, National Center for Health Statistics. Data is from the Multiple Cause of Death Files, 1999-2016, released December, 2017, and accessed on Mar 7, 2018. Opioid overdose deaths were determined using the ICD-10 underlying cause of death codes. Among deaths where the underlying cause was "Poisoning by Narcotics and Psychodysleptics", the following codes were included in the analysis: T40.0 (Opium), T40.1 (Heroin), T40.2 (Other opioids), T40.3 (Methadone), T40.4 (Other synthetic narcotics), and T40.6 (Other and unspecified narcotics). All death rates reported are age-adjusted per 100,000 people. For each state, the 10-year percent change in death rate was determine by comparing the opioid overdose death rate in 2016 to that in 2006. The most impacted age group for each state was determined by selecting the age group in that state with the highest absolute opioid overdose death rate. The most impacted county for each state was determined by selecting the county with the highest age-adjusted opioid overdose death rate. "Unknown" is reported when there is not enough data to be reliable.
51. Nebraska
Opioid overdose death rate (age-adjusted): 2.5 per 100,000
10-year percent change: 32% increase
Most impacted age group: Unknown
Most impacted county: Douglas County
50. Montana
Opioid overdose death rate (age-adjusted): 4.2 per 100,000
10-year percent change: 28% decrease
Most impacted age group: Unknown
Most impacted county: Unknown
49. Texas
Opioid overdose death rate (age-adjusted): 5.1 per 100,000
10-year percent change: 9% increase
Most impacted age group: 45-54 years
Most impacted county: Orange County
48. California
Opioid overdose death rate (age-adjusted): 5.2 per 100,000
10-year percent change: 18% increase
Most impacted age group: 45-54 years
Most impacted county: Humboldt County
47. South Dakota
Opioid overdose death rate (age-adjusted): 5.2 per 100,000
10-year percent change: 53% increase
Most impacted age group: Unknown
Most impacted county: Unknown
46. Hawaii
Opioid overdose death rate (age-adjusted): 5.5 per 100,000
10-year percent change: 10% increase
Most impacted age group: 45-54 years
Most impacted county: Honolulu County
45. Kansas
Opioid overdose death rate (age-adjusted): 5.7 per 100,000
10-year percent change: 21% increase
Most impacted age group: 45-54 years
Most impacted county: Sedgwick County
44. Arkansas
Opioid overdose death rate (age-adjusted): 6.1 per 100,000
10-year percent change: 11% increase
Most impacted age group: 35-44 years
Most impacted county: Unknown
43. Mississippi
Opioid overdose death rate (age-adjusted): 6.3 per 100,000
10-year percent change: 152% increase
Most impacted age group: 35-44 years
Most impacted county: Unknown
42. Iowa
Opioid overdose death rate (age-adjusted): 6.6 per 100,000
10-year percent change: 89% increase
Most impacted age group: 25-34 years
Most impacted county: Polk County
41. Minnesota
Opioid overdose death rate (age-adjusted): 7.5 per 100,000
10-year percent change: 108% increase
Most impacted age group: 45-54 years
Most impacted county: Hennepin County
40. Idaho
Opioid overdose death rate (age-adjusted): 7.6 per 100,000
10-year percent change: 49% increase
Most impacted age group: 35-44 years
Most impacted county: Ada County
39. North Dakota
Opioid overdose death rate (age-adjusted): 7.7 per 100,000
10-year percent change: Unknown
Most impacted age group: Unknown
Most impacted county: Unknown
38. Alabama
Opioid overdose death rate (age-adjusted): 7.7 per 100,000
10-year percent change: 166% increase
Most impacted age group: 35-44 years
Most impacted county: Jefferson County
37. Oregon
Opioid overdose death rate (age-adjusted): 7.9 per 100,000
10-year percent change: 25% decrease
Most impacted age group: 45-54 years
Most impacted county: Jackson County
36. Louisiana
Opioid overdose death rate (age-adjusted): 8.0 per 100,000
10-year percent change: 70% increase
Most impacted age group: 25-34 years
Most impacted county: St. Tammany Parish
35. Wyoming
Opioid overdose death rate (age-adjusted): 9.1 per 100,000
10-year percent change: Unknown
Most impacted age group: Unknown
Most impacted county: Unknown
34. Georgia
Opioid overdose death rate (age-adjusted): 9.1 per 100,000
10-year percent change: 146% increase
Most impacted age group: 45-54 years
Most impacted county: Gwinnett County
33. Washington
Opioid overdose death rate (age-adjusted): 9.6 per 100,000
10-year percent change: 8% decrease
Most impacted age group: 45-54 years
Most impacted county: Cowlitz County
32. Colorado
Opioid overdose death rate (age-adjusted): 9.9 per 100,000
10-year percent change: 43% increase
Most impacted age group: 45-54 years
Most impacted county: Denver County
31. Oklahoma
Opioid overdose death rate (age-adjusted): 11.8 per 100,000
10-year percent change: 4% increase
Most impacted age group: 35-44 years
Most impacted county: Tulsa County
30. Arizona
Opioid overdose death rate (age-adjusted): 11.9 per 100,000
10-year percent change: 45% increase
Most impacted age group: 45-54 years
Most impacted county: Pima County
29. Indiana
Opioid overdose death rate (age-adjusted): 13.1 per 100,000
10-year percent change: 337% increase
Most impacted age group: 25-34 years
Most impacted county: Marion County
28. Alaska
Opioid overdose death rate (age-adjusted): 13.5 per 100,000
10-year percent change: 229% increase
Most impacted age group: Unknown
Most impacted county: Unknown
27. South Carolina
Opioid overdose death rate (age-adjusted): 13.6 per 100,000
10-year percent change: 152% increase
Most impacted age group: 45-54 years
Most impacted county: Greenville County
26. Virginia
Opioid overdose death rate (age-adjusted): 13.7 per 100,000
10-year percent change: 149% increase
Most impacted age group: 35-44 years
Most impacted county: Tazewell County
25. Florida
Opioid overdose death rate (age-adjusted): 14.6 per 100,000
10-year percent change: 95% increase
Most impacted age group: 45-54 years
Most impacted county: Sarasota County
24. Nevada
Opioid overdose death rate (age-adjusted): 14.8 per 100,000
10-year percent change: No change
Most impacted age group: 45-54 years
Most impacted county: Clark County
23. New York
Opioid overdose death rate (age-adjusted): 15.4 per 100,000
10-year percent change: 185% increase
Most impacted age group: 45-54 years
Most impacted county: Bronx County
22. North Carolina
Opioid overdose death rate (age-adjusted): 15.7 per 100,000
10-year percent change: 99% increase
Most impacted age group: 45-54 years
Most impacted county: Wilkes County
21. Illinois
Opioid overdose death rate (age-adjusted): 15.8 per 100,000
10-year percent change: 116% increase
Most impacted age group: 35-44 years
Most impacted county: Cook County
20. Wisconsin
Opioid overdose death rate (age-adjusted): 16 per 100,000
10-year percent change: 150% increase
Most impacted age group: 25-34 years
Most impacted county: Kenosha County
19. Missouri
Opioid overdose death rate (age-adjusted): 16.3 per 100,000
10-year percent change: 123% increase
Most impacted age group: 35-44 years
Most impacted county: St. Louis city
18. New Jersey
Opioid overdose death rate (age-adjusted): 16.5 per 100,000
10-year percent change: 284% increase
Most impacted age group: 35-44 years
Most impacted county: Cape May County
17. Utah
Opioid overdose death rate (age-adjusted): 17.0 per 100,000
10-year percent change: 17% increase
Most impacted age group: 45-54 years
Most impacted county: Salt Lake County
16. Delaware
Opioid overdose death rate (age-adjusted): 17.4 per 100,000
10-year percent change: 241% increase
Most impacted age group: Unknown
Most impacted county: New Castle County
15. New Mexico
Opioid overdose death rate (age-adjusted): 18.3 per 100,000
10-year percent change: 41% increase
Most impacted age group: 45-54 years
Most impacted county: Bernalillo County
14. Vermont
Opioid overdose death rate (age-adjusted): 18.7 per 100,000
10-year percent change: 91% increase
Most impacted age group: Unknown
Most impacted county: Unknown
13. Tennessee
Opioid overdose death rate (age-adjusted): 18.8 per 100,000
10-year percent change: 138% increase
Most impacted age group: 45-54 years
Most impacted county: Knox County
12. Pennsylvania
Opioid overdose death rate (age-adjusted): 18.8 per 100,000
10-year percent change: 422% increase
Most impacted age group: 25-34 years
Most impacted county: Cambria County
11. Michigan
Opioid overdose death rate (age-adjusted): 18.9 per 100,000
10-year percent change: 195% increase
Most impacted age group: 45-54 years
Most impacted county: Wayne County
10. Kentucky
Opioid overdose death rate (age-adjusted): 24.1 per 100,000
10-year percent change: 194% increase
Most impacted age group: 25-34 years
Most impacted county: Kenton County
9. Connecticut
Opioid overdose death rate (age-adjusted): 24.8 per 100,000
10-year percent change: 265% increase
Most impacted age group: 45-54 years
Most impacted county: New Haven County
8. Maine
Opioid overdose death rate (age-adjusted): 25.6 per 100,000
10-year percent change: 237% increase
Most impacted age group: 25-34 years
Most impacted county: Unknown
7. Rhode Island
Opioid overdose death rate (age-adjusted): 26.8 per 100,000
10-year percent change: 116% increase
Most impacted age group: 35-44 years
Most impacted county: Providence County
6. Maryland
Opioid overdose death rate (age-adjusted): 30.1 per 100,000
10-year percent change: 198% increase
Most impacted age group: 45-54 years
Most impacted county: Baltimore city
5. Massachusetts
Opioid overdose death rate (age-adjusted): 30.2 per 100,000
10-year percent change: 196% increase
Most impacted age group: 45-54 years
Most impacted county: Bristol County
4. District of Columbia
Opioid overdose death rate (age-adjusted): 30.6 per 100,000
10-year percent change: 181% increase
Most impacted age group: 45-54 years
Most impacted county: N/A
3. Ohio
Opioid overdose death rate (age-adjusted): 33.6 per 100,000
10-year percent change: 460% increase
Most impacted age group: 45-54 years
Most impacted county: Trumbull County
2. New Hampshire
Opioid overdose death rate (age-adjusted): 36.3 per 100,000
10-year percent change: 343% increase
Most impacted age group: 35-44 years
Most impacted county: Rockingham County
1. West Virginia
Opioid overdose death rate (age-adjusted): 45.2 per 100,000
10-year percent change: 167% increase
Most impacted age group: 25-34 years
Most impacted county: Logan County