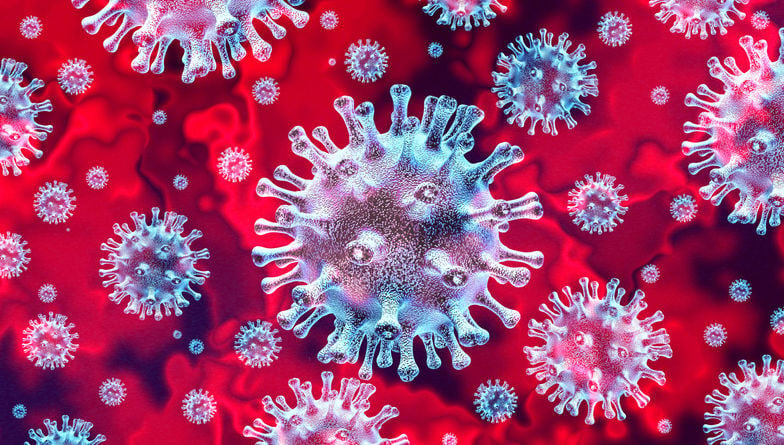 La Crosse County recorded 25 new confirmed COVID-19 cases Tuesday, according to data from the Wisconsin Department of Health Services.
DHS reported 136 new negative tests in the county, putting its daily positivity rate at 15.53%.
The county has averaged 16.29 new cases per day over the past seven days, down from 16.57 on Monday and 24.43 a week ago.
Total confirmed cases are up to 12,059, which grows to 12,703 when including probable cases. DHS reported Tuesday that 247 of those cases are active.
Of Tuesday's reported cases, four were children to age 0-9, two were people ages 10-19, one was a person in their 20s, four were in their 30s, five were in their 40s, two were in their 50s, three were in their 60s and four were in their 70s.
The county's seven-day positivity rate dropped Tuesday, while the 14-day rate rose slightly. The seven-day rate is at 11.53%, down from 12.03% on Monday and 17.74% a week ago. The 14-day rate is at 14.59%, up from 14.54% on Monday but down from 23.36% a week ago.
Total positivity dropped to 19.11%, which is down from 19.24% a week ago. No new deaths were reported, leaving that total at 75.
On the state level, another 624 cases were confirmed for a running total of 556,332 positives. Negative tests have reached 2,570,798, up 2,594 from Monday.
Hospitalizations rose by 82, with 25,422 Wisconsinites ever hospitalized for COVID-19, and 38 new deaths were reported, bringing fatalities to 6,204.
According to the Wisconsin Department of Health Services, 978,279 Wisconsinites had been vaccinated for COVID-19 as of 2 p.m. In La Crosse County, 19,124 people have received at least one dose, and 1,382 have received both.
Upcoming free COVID-19 testing days:
10 a.m. to 6 p.m. Feb. 23, March 9, 602 N. Main St., Viroqua
10 a.m. to 4 p.m. Feb. 17, Holmen High School, 1001 McHugh Rd.
10:30 a.m. to 4:30 p.m. Feb 19, March 3 WisDOT SW Region Office, 3550 Mormon Coulee Road
9 a.m. to 3 p.m. Feb. 27 and March 6, County Highway Shop, 301 Carlson Road, West Salem