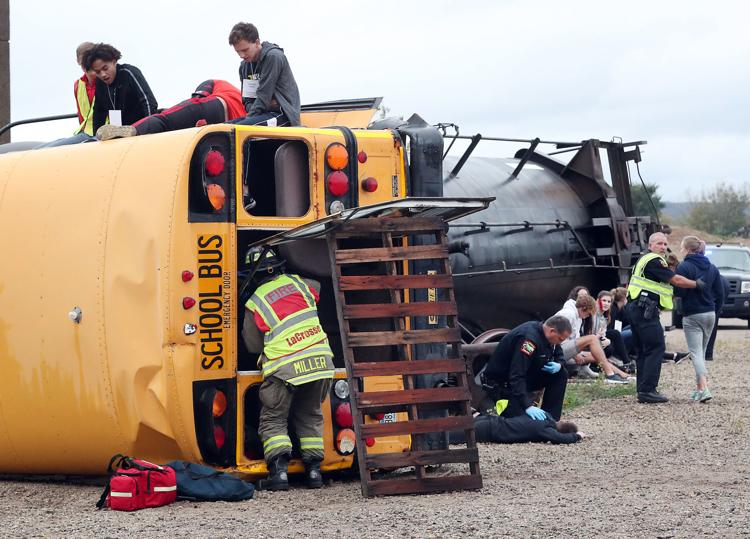 One of the more daunting disaster drills in recent memory tested the mettle of La Crosse County responders Wednesday when they were dispatched to a practice scenario in which a school bus carrying 35 students slammed into a railroad tanker car carrying diesel fuel.
The crisis scene, which included a school bus knocked onto its side, with the tanker car lodged against it, took place at the La Crosse Fire Department Training Facility on Isle le Plume.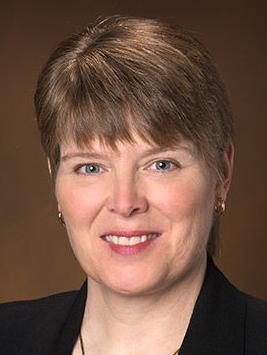 Students from the Wisconsin Academy of Rural Medicine and the University of Wisconsin School of Medicine and Public Health designed and wrote the script for the drill to help firefighters, police, school officials and ambulance crews to hone their skills, said Dr. Kim Lansing, a family medicine physician at Gundersen Health System and director of the WARM program in La Crosse.
"This was more challenging because of the bus and confined area," Lansing said, while exercises in recent years have included an active shooter situation at the La Crosse Regional Airport last year and a chemical accident at Central High School in La Crosse, both of which allowed plenty of room for rescuers to move about.
In the train-bus crash, though, "They had to work in a confined space with twisted metal" to get severely injured students onto stretchers without exacerbating injuries, she said, adding that it appeared that La Crosse firefighters moved quickly and performed well under the constraints.
Virtually everybody on the bus was injured, and a few appeared to have been deceased, including the mannequin serving as the driver, which remained in the bus as rescuers aided students and took them to a triage area to be transported to hospitals.
The first responders, police and hospital officials involved in the drill met afterward for a quick triage of the exercise, with a more detailed assessment to be prepared to assess strengths and weaknesses.
"The main goal from this experience was if they ever — God forbid — have to deal with a mass casualty, they will be prepared and ready," Lansing said. "They will be out in front of it."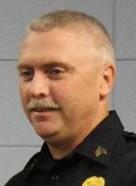 La Crosse police maintained security and provided other assistance, which police Sgt. Tom Walsh said included coordinating "so many entities, from police to firefighters and school officials, and keeping everybody doing the right things."
Police officers also were prepared to shepherd family members who appeared at the scene after hearing about the crash via text and Facebook to designated areas instead of rushing to see their children, Walsh said.
Nothing similar has happened locally, but "This could happen, with the railroads and school buses" being so prevalent in La Crosse. "It was very realistic," Walsh said.
"We're never going to be perfect on everything — that's why we practice," he said.
Health Science Academy students, who were theatrically bloodied and broken to portray victims, assumed their roles enthusiastically, with vocal screams of pain and pleas for assistance.
"They were excellent actors and actresses," Lansing said of the students from the academy, which enrolls youths from several area high schools.
Parents were part of the scenario — another realistic element, considering how quickly students in real disaster situations at schools have communicated with their parents via social media.
One lesson for the parents was that their main role very well might be to stay out of the way.
Carley Buisman, coordinator of Gundersen's Simulation Lab, learned that when her parental assignment included rushing to the scene from work after learning about the crash on the news.
"I had put her on the school bus," said Buisman, playing the role of the mom of 18-year-old Molly.
"I didn't like it that parents couldn't go up," so she wasn't able to check on Molly, she said.
"It was very nerve-wracking, very realistic," Buisman said.
Other participants in the drill included La Crosse County Emergency Management, The Salvation Army, Riteway Bus Co., Mayo Clinic Health System-Franciscan Healthcare in La Crosse and Sparta and Gundersen Tri-State Ambulance.
Participants will use the experience to determine what went well and what needs improvement and plan accordingly, Lansing said.
One facet, she said, is that anyone who is injured should be shielded from the dead to avoid further emotional trauma.
"For the most part, I'm really proud of our first responders," Lansing said.
---
Bus-train crash tests the mettle of La Crosse County rescuers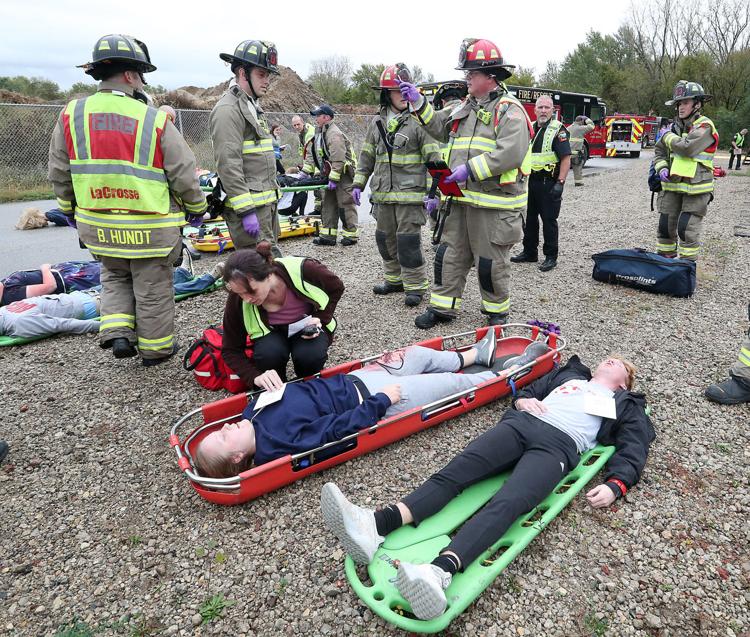 Police, firefighters join forces to aid victims
Rescuers help victims to triage area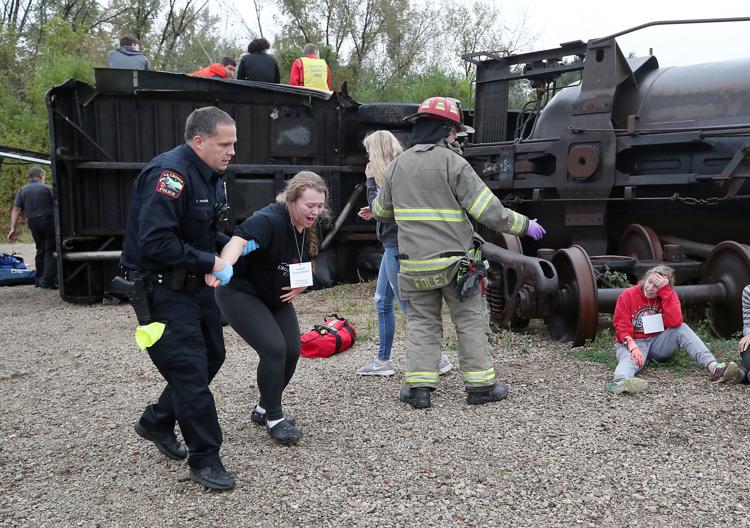 Removing victims from overturned bus in crisis drill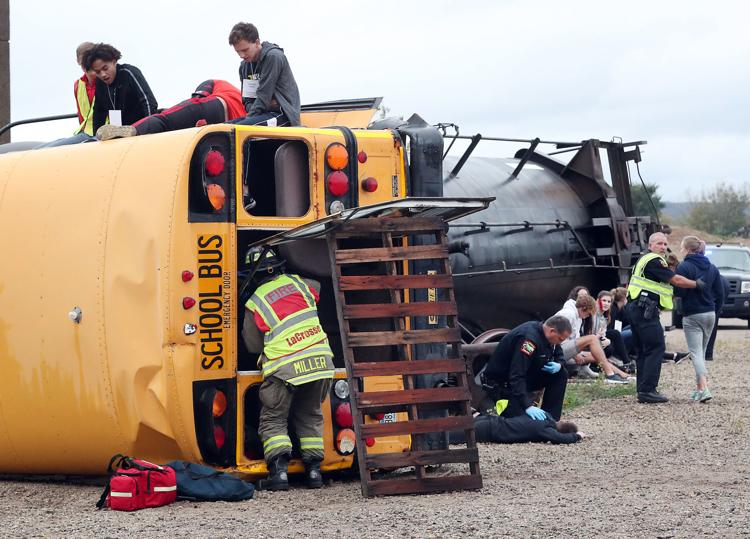 Police officer assists crash victims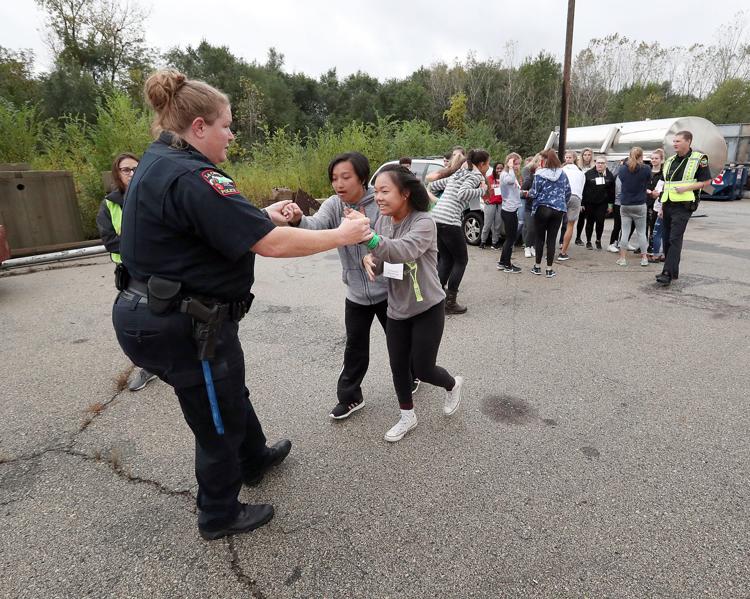 Police, firefighters aid students in bus-train crash drill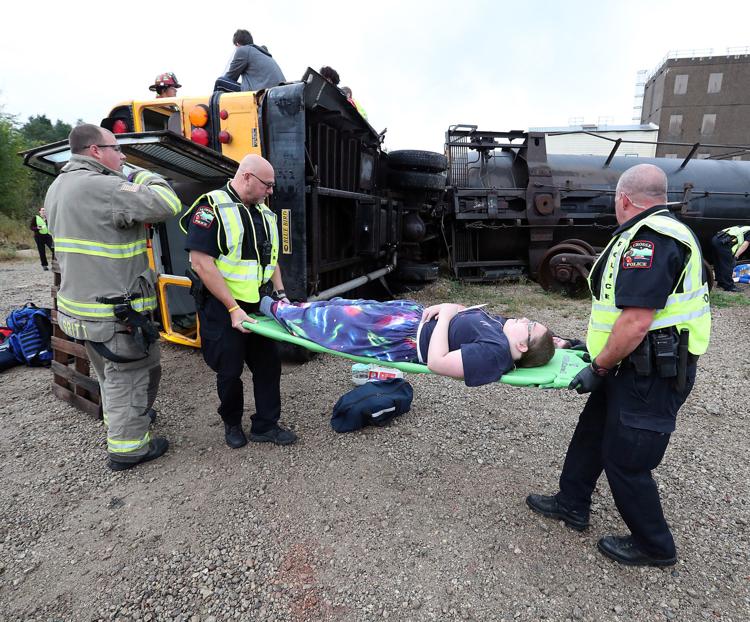 OK, here's the drill ...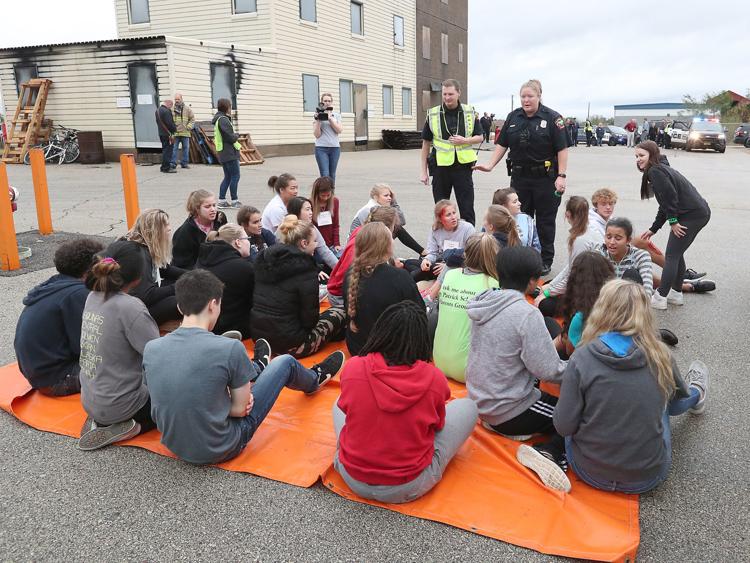 Police officer assists victim, guides others to triage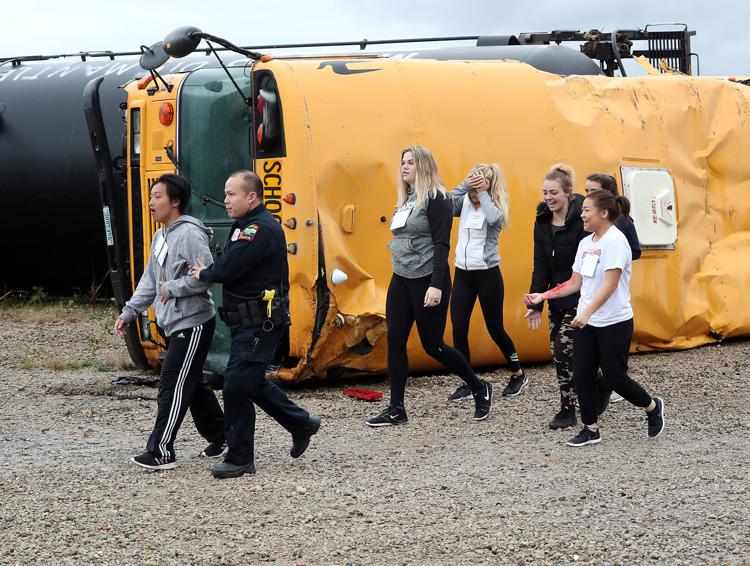 Getting into their roles at disaster drill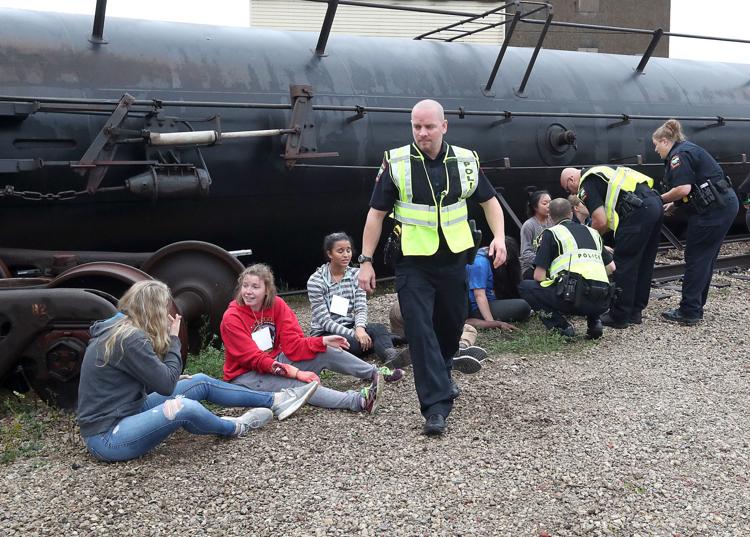 Realistic crisis drill helps rescuers hone skills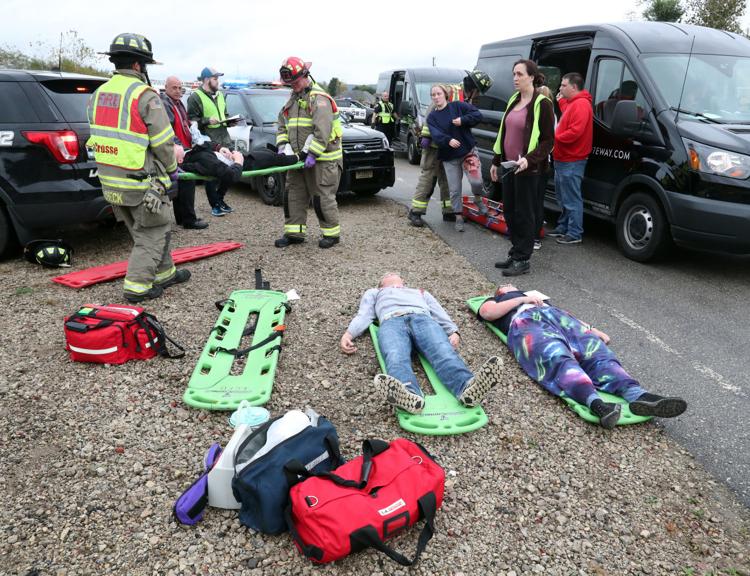 La Crosse firefighters practice skills to move victims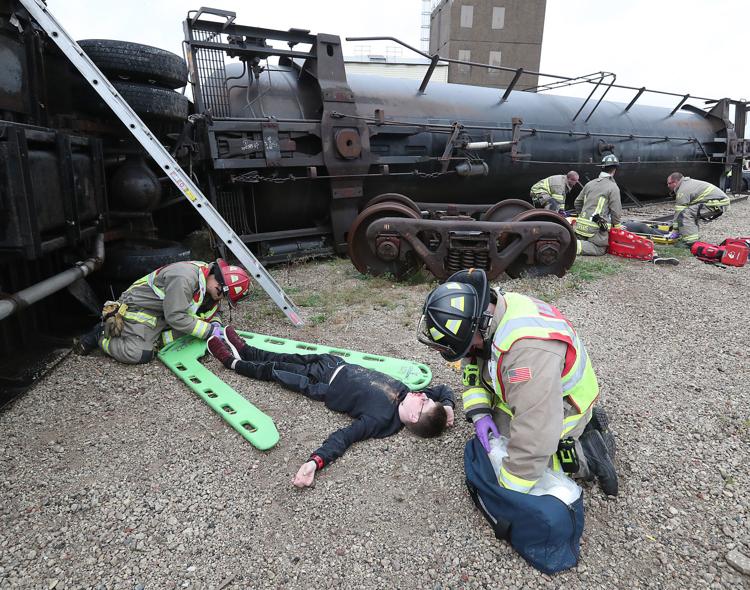 Officer helps student from overturned bus during crisis drill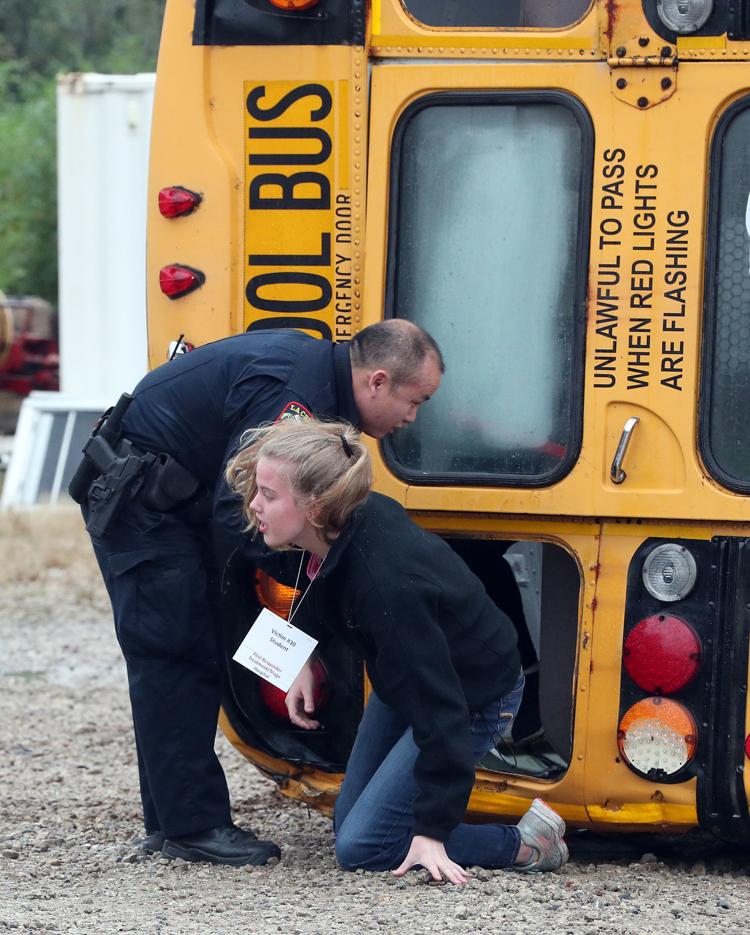 Firefighters assess student injuries in bus crash drill