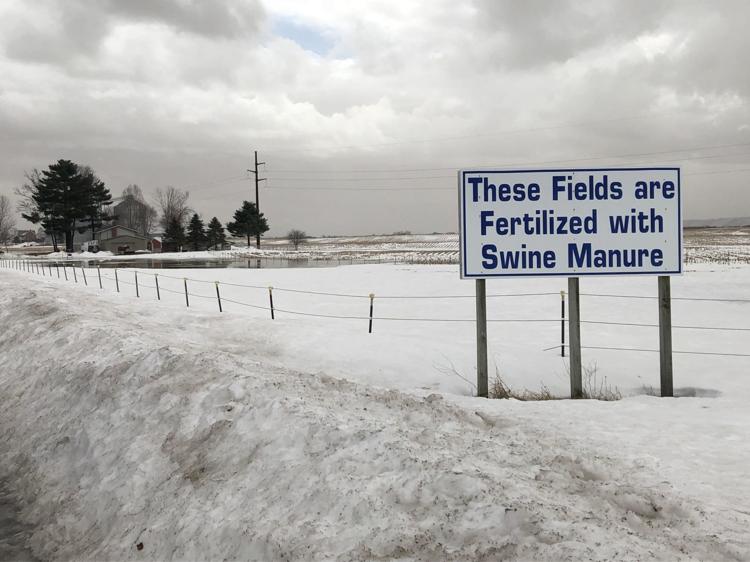 About 40 residents attended a Wisconsin Department of Natural Resources meeting Thursday to express concerns about groundwater contamination and the DNR's proposed reissuance of a five-year permit regulating animal waste discharged from Holmen-based large-scale hog farm, Babcock Genetics, Inc.
The informational meeting was held at Holland Town Hall after the DNR received multiple requests for a public meeting, including from the La Crosse County Health Department director.
Representatives from Babcock did not speak at the hearing. No one from Babcock attended, according to DNR officials taking down contact information from those attending.
Many who attended voiced doubts whether Babcock's waste-discharge permit sufficiently protected groundwater sources and drinking water from private wells, and some expressed skepticism over whether the DNR prioritized science in its permit evaluation process.
Application of nutrients, including manure, on agricultural fields accounts for 90 percent of nitrate contamination in groundwater, according to the DNR.
The county initiated the survey after a 2016 state audit reported that monitoring results from a La Crosse County animal facility detected nitrate levels above the federal drinking water standards.
Babcock — which holds about 11,100 pigs, sows and boards and produces about 11.3 million gallons of manure and wastewater a year — is the only animal facility in the county.
Hog waste moves through a chute underneath Babcock's barns to two types of holding lagoons before it is pumped out and applied to fields.
"I want to know as a citizen, is my water safe to drink?" said Tiffany Hein, a new resident to Holland and first-time private well owner who is expecting her third child.
Hein said she was worried because newborns and infants are at risk for Blue Baby Syndrome, a potentially fatal condition caused by nitrate contamination in drinking water. The condition affects the baby's ability to carry and deliver oxygen throughout the body.
Hein said her backyard overlooks a field where manure is spread and the nitrate levels in her well are "borderline" for what's considered safe.
"What are the protocols for when things aren't being upheld, and who's enforcing this," Hein said. "Do I have to be out there testing my water on a monthly basis, knowing that seasonal changes affect water quality?"
Dave Ford of Onalaska brought a tape measure to show DNR officials the depth of his contaminated 70-foot well.
"When I built my house down here, nobody in the town of Onalaska told me I'd have to worry about contamination," Ford said. "Often times, expecting mothers come to our house when we entertain, and one of the first things I have to tell them when they come through the door is, 'Please don't drink our water.'"
Public confidence in the DNR has been "rocked" after the department didn't inform them of high nitrate levels in Babcock's monitoring wells, said Carolyn Mahlum-Jenkins of La Crosse. "We're hoping DNR does its due diligence before reissuing the permit."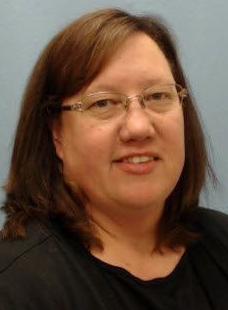 Carol Drury, La Crosse County environmental health and laboratory manager, said she would like to see more groundwater monitoring sites than the proposed permit requires.
Babcock has monitoring wells near its lagoons and storage area, and the proposed permit would require at least five more wells upgradient to the existing wells. That means the new wells wouldn't cover the entire area where Babcock spreads its manure, just the application areas upstream of where the groundwater reaches the existing wells.
Drury also asked for more restrictions on manure spreading, given Babcock's location on sandy soil that is considered highly permeable by the U.S. Geological Survey.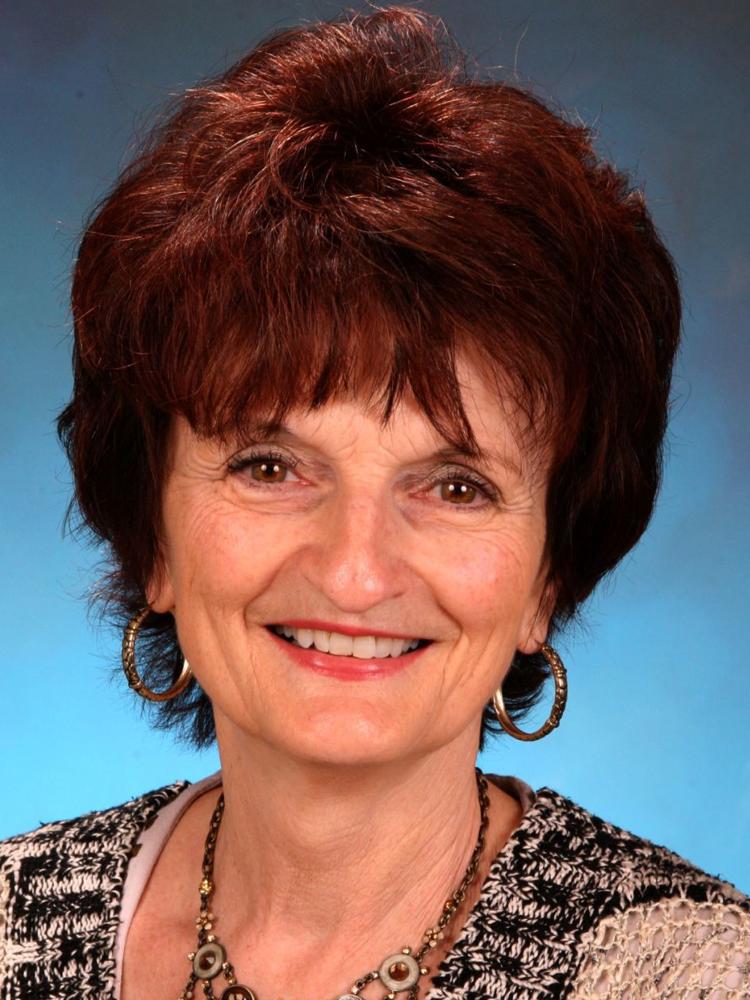 Monica Kruse, La Crosse County Board vice-chair and founding member of the La Crosse Nitrate Task Force, requested that the limits on manure application on soils sensitive to groundwater contamination, as specified in NR 151, apply statewide, not just in Kewaunee County. Kruse also requested that permitting guidelines be updated to factor in groundwater contamination, not just run-off, and that the department require more immediate groundwater testing during manure application.
"I strongly urge you to put this permit on hold until certain conditions have been met," Kruse said.
Erin Adams, a wildlife biologist with the U.S. Fish & Wildlife Service, expressed concerns about the effects of nutrient runoff into the Black River and Brown's Marsh, which is part of the Upper Mississippi River National Wildlife and Fish Refuge.
Kevin Hoyer, of West Salem, said DNR should look to other sources of nitrates contamination besides agriculture. "If the farms and the facilities have met the qualifications and jumped through all the hoops, " Hoyer said, "I am all for approving this permit."
A 2019 study led by an U.S. Department of Agriculture scientist found that the majority of contaminated well cases could be traced microbially to cow manure, not septic systems, at least in Kewaunee County, Wisconsin.
Mark Cain, DNR wastewater engineer, said the department will consider and respond to public comments in its notice of final determination, during which it will also decide whether to renew Babcock's permit with or without adjustments.
The public has until March 25 to submit written or electronic comments to the department for consideration.