La Crosse County saw lab confirmed COVID-19 cases jump by a record 15 during the last 24 hours, bringing the total to 98.
In the past seven days, the county has reported 35 positive cases of the virus, nearly triple the previous week's total of 12 and seven times the week prior to that, which saw five cases.
Using the metrics of the Coulee COVID-19 Compass — epidemiology status, health-care capacity and public health capacity — La Crosse County is currently in the high-risk category but bordering on severe.
"I think it's fairly clear to see our case numbers are increasing significantly week by week," Jen Rombalski, director of the La Crosse County Health Department, said during a Wednesday press conference. "We have not peaked and will continue to see case numbers go up."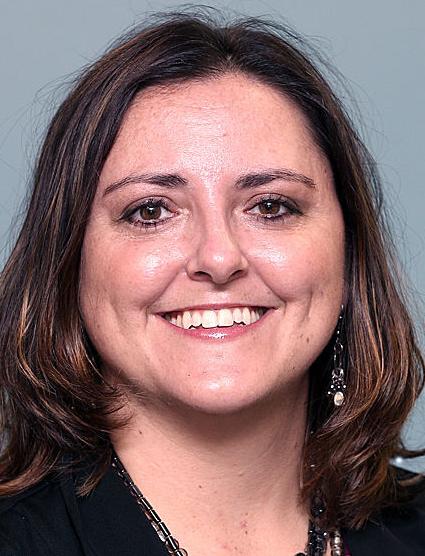 With 7,245 negative tests performed thus far, La Crosse County has a 1.3% positive case rate. Of the local positive cases, 56 are considered recovered and two individuals are being hospitalized. There have been no area deaths related to the virus.
In Wisconsin, lab-confirmed case numbers have reached 21,593, with 357,112 negative tests. Total hospitalizations, so far, hit 2,943, while deaths are at 671.
According to Rombalski, five of La Crosse County's newest cases are believed to have been tested during Monday's Wisconsin National Guard event, and more results from that event and Tuesday's testing day for first responders are continuing to come in.
On average, local COVID-19 patients have had seven to 10 contacts requiring follow-up from the La Crosse County Health Department.
Because COVID-19 symptoms can take several days to materialize, Rombalski said the Health Department is not aware of any of the newest positive cases resulting from recent community Black Lives Matter protests.
As of June 9, 57.8% of La Crosse County COVID-19 patients have been male, and the highest percentage, at 19.3, were individuals age 20 to 29. The lowest percentage of cases, at 1.2%, were attributed to youth 10 to 14.
According to the Coulee COVID-19 Compass, 2.4% of infected patients were between age 5 to 9 and 3.6% were 80 or older. La Crosse residents accounted for 55.1% of cases, followed by Onalaska at 20.3%, Holmen at 18.8%, West Salem at 4.3% and Mindoro at 1.4%.
Of the cases reported as of June 9, 47.8% had mild symptoms, 37.7% had moderate symptoms, 8.7% had severe symptoms and 5.8% were asymptomatic. Nearly 48% contracted the virus through close contact, while 27.5% of cases were the result of community spread and 24.6% related to travel.
About 36% reported having been in public prior to experiencing symptoms, and 16.1% after showing signs of the virus.
Rombalski urged community members to continue to take the virus seriously, noting, "We have the ability to change our behavior. We can change business practices. ... We're going to need to be a bit more aggressive and that's going to take a whole community."
Recommended actions continue to be wearing a face covering in public, avoiding congregating in large groups, hand washing and staying home if experiencing symptoms such as a cough, fever or sore throat.
Databank: Learn more about COVID-19 and its spread
Covid case tracker by state
Americans go back on the road: See your county's travel uptick here
COVID-19 testing, ranked state by state
Racial breakdown of COVID-19 cases
Small business relief: Who got loans?
Coronavirus spreads around the world
COVID-19: Steps for reopening states
Step by step: Make your own face mask
HIDE VERTICAL GALLERY ASSET TITLES
"We're going to need to be a bit more aggressive and that's going to take a whole community." Jen Rombalski, La Crosse County health department director
"We're going to need to be a bit more aggressive and that's going to take a whole community."

Jen Rombalski, La Crosse County health department director