Former smoker Rachael Nelson thinks smokers should at least get out of the park if they opt to indulge themselves — for a couple of reasons.
"The kids really don't have a choice" but to be exposed to secondhand smoke, Nelson said Friday as she pushed her 2-year-old birthday girl, Ellie, at Weigent Park in La Crosse. "So, if you could just step out of the park and get away from the kids, that would be awesome."
The other concern is discarded cigarette butts, said Nelson, who had gone to Weigent with her husband, David Hollon, and their other child, 3-month-old Leon.
"My kid likes to pick stuff up off of the ground and eat it, so, catching her chewing on a butt really doesn't make me very happy," Nelson said, adding that smokers should put out the cigarettes and dispose of them in the trash instead of tossing them onto the ground.
Nelson's view of smoking in parks aligns with respondents to a survey that the Seven Rivers Health Initiative took regarding smoking — a headcount that found 87 of the respondents favoring tobacco-free parks and 96 percent preferring tobacco-free playgrounds.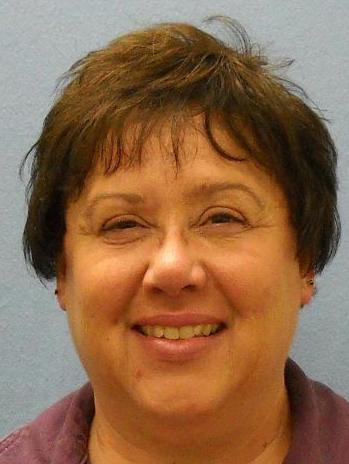 Nearly 80 percent supported tobacco-free campgrounds, a response that "was a surprise for us," said Judi Zabel, an educator with the La Crosse County Health Department who also is a member of the La Crosse Area Health Initiative that administered the survey.
"We really built upon a statewide survey from 2013," which found that the 73 percent of La Crosse County residents surveyed favored creating tobacco-free parks, beaches and fairgrounds.
That was slightly above the statewide average from the state's 71 other counties, she said.
The new survey went a step further, including other public spaces such as baseball fields, golf courses, campgrounds, dog parks, fairgrounds, festival grounds and boat landings.
Support for smoking bans for fairgrounds, at 89 percent, and festival grounds, at 84 percent, were high, with festival grounds including not only Oktoberfest but also other community and church festivals, Zabel said.
The survey was conducted electronically and in person between February and August, resulting in the completion of more than 300 surveys at farmers markets, city parks, festivals and events such as Moon Tunes, from smokers and nonsmokers alike, Zabel said.
"We wanted to talk to individuals who use the parks, and we wanted to be sure to engage smokers," she said.
You have free articles remaining.
Register for more free articles.
Stay logged in to skip the surveys.
Many respondents expressed concern about the peril that has been demonstrated from secondhand smoke, while others criticized the environmental impact of litter from tobacco products.
Other survey participants complained of feeling nauseous when smelling cigarette smoke and finding it hard to quit smoking when people smoke around them.
Still others expressed alarm about their dogs eating cigarette butts.
Asked about the concern over dogs eating cigarette butts vs. acceptance of dogs' social norm of sniffing each other's butts to get acquainted, Zabel laughed and said, "I'm not even going to go there."
People are becoming more accustomed to frequenting areas where smoking is banned, she said, adding, "Adults are enjoying that, and they expect it."
Ever since Wisconsin banned smoking indoors in public buildings, restaurants and most bars on July 5, 2010, people have become increasingly aware that even a whiff of smoke can harm a baby, Zabel said.
Gundersen Health System, Mayo Clinic Health System-Franciscan Healthcare, as well as schools and some businesses have smoke-free campuses.
Smoke-free parks are becoming more common in the Badger State, with cities and counties adopting such ordinances including Appleton, Brown County, Columbia County, Greenfield, Shorewood, St. Croix County, Verona and Wisconsin Dells.
Oklahoma prohibits tobacco use, including electronic cigarettes, on all state lands and parks, and the Commonwealth of Puerto Rico prohibits smoking in all parks.
On a related topic, people young and old are becoming increasingly confused about electronic cigarettes, vaping and juuling, Zabel said.
Vaping is used more for games, such as blowing doughnut holes, much like people did with cigarette smoke in days of yore, she said, while juuling usually involves getting high.
About 85 percent of teenagers don't believe nicotine is present in vaping products, but it often is, Zabel said, adding that e-cigarette liquids have 10 cancer-causing substances, she said.
"Kids pay attention, but they don't realize that," she said.