Much of the groundwater in the towns of Onalaska and Holland contains nitrate levels considered unsafe for human consumption, with the threat especially high for infants and pregnant women, a new report shows.
The problem is not going away soon, and it could get worse without public policy changes that would be costly and probably politically difficult to enact.
That is the message shared last week from a report completed by La Crosse County's Nitrate Well Water Task Force.
Major recommendations in the task force report include:
Developing an educational campaign to ensure residents are informed of potential risks, a campaign that would involve county and municipal governments, real-estate agents and builders.
Extending Holmen and Onalaska's municipal water systems to help reduce use of contaminated private wells.
Limiting new residential development in the towns in areas where homes could not be connected to public water systems or safe community wells.
Renting or purchasing land now used for growing row crops and using the land for purposes other than agriculture (the chief source of nitrate pollution).
Require all new subdivisions to have "green zones" to protect wells. Green zones are areas where no chemicals, manure or other harmful substances would be added to the landscape.
The task force report also calls for revising existing state, county and municipal rules and formulating new ones to help prevent nitrate contamination and reduce human exposure to nitrates. For example, the county could pass an ordinance requiring all new septic systems — another source of contamination — include nitrate reduction treatment devices, which would add $10,000 to $20,000 to the cost of a septic system, according to the report.
"This is an issue that will require both short- and long-term actions," said Jen Rombalski, the county's health department director. "Our department will be working with our partners, to include the Health and Human Services Committee, to determine next steps. In the short term, it will be very important for residents new to the affected area to be aware of the nitrate issue and this will require a collaborative effort with realtors, home builders and others."
Getting started
The task force started its work late last year, prompted by analysis of tests of about 540 private wells in the area of the towns west of Hwy. 35, including Brice Prairie. The tests, done in March and April 2017 after a public health notice was issued by the La Crosse County Health Department, found that 30 percent of the wells tested exceeded the 10 mg/L level, which is considered unsafe. And 60 percent of the wells tested at 5 mg/L (parts per million) or higher.
Considering that percentage of nitrate-contaminated private wells is almost four times the statewide average, the health department assembled a task force that included town residents and staff from several county departments.
The aim of the task force, partially funded by a grant from the Wisconsin Environmental Public Health Tracking Program, was to look at the causes of the contamination and develop recommendations for actions and public policy.
The county health department's concern initially was spurred after it discovered a concentrated animal feeding operation in the town of Holland had been exceeding the standards for nitrates for years. The CAFO, Babcock Swine, was mentioned as an example in a 2016 state Legislative Audit Bureau report on deficiencies in state enforcement of Wisconsin Pollutant Discharge Elimination System permits.
After the county received monitoring well test results from the Babcock Swine operation that had alarmingly high nitrate levels, the health department issued a notice urging residents in the towns to have their private wells tested. Routine annual well testing is something the health department encourages for all county homeowners, but this notice was a higher-level alert.
"Nitrate is not something you want to drink, especially if you're a pregnant woman or a child under 6 months old because of the health effects," said Jim Steinhoff, a retired health department staff member who chaired the task force.
You have free articles remaining.
Looking for causes
Further testing would be needed to definitively determine whether the nitrate contamination in the towns comes from agricultural operations, septic systems or fertilizer spread on lawns. But a statewide study looked at by the task force estimates that 90 percent of nitrate contamination in groundwater comes from agriculture, with 9 percent traced to septic systems and 1 percent coming from other sources.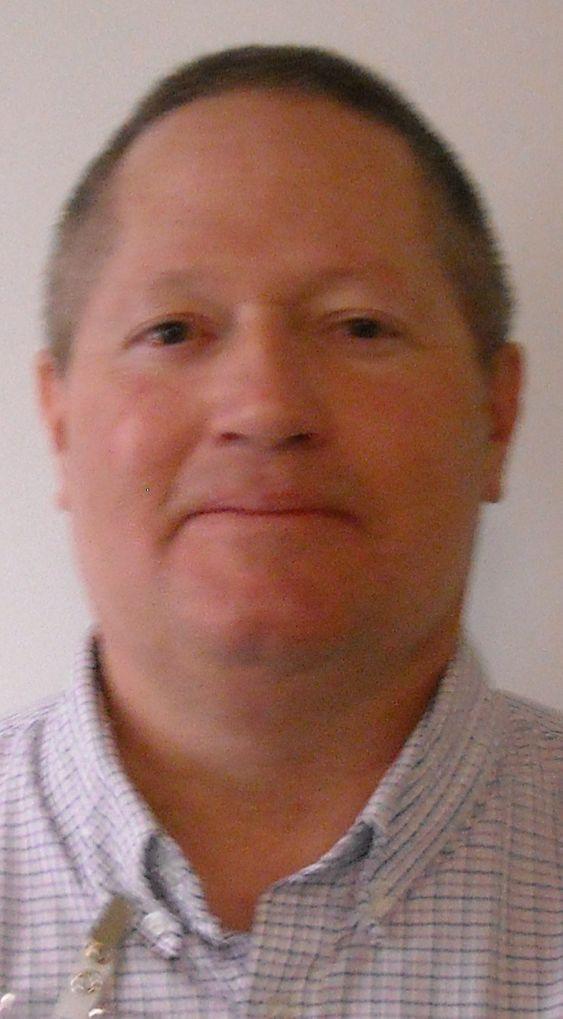 So is Babcock Swine a factor in widespread nitrate contamination in Holland and Onalaska? Not necessarily, said Steinhoff, noting that the flow of the underground aquifer moves toward the Mississippi River and the areas of the town with contaminated wells are not in the path from the CAFO.
But it's possible, Steinhoff added, that some off-site wells could have contamination from the CAFO. Steinhoff said he talked to a geologist who said that when the river is in flood stage, it could temporarily change the direction of the aquifer's flow.
In summer of 2017, Steinhoff noted, Babcock spread 10 million gallons of swine manure on 327 acres.
But there are plenty of other farm operations in Holland and Onalaska — roughly 16,000 acres of agricultural land. Steinhoff said the task force looked at a University of Wisconsin study that showed that even when farmers follow best practices in applying manure and other fertilizers to their land, the groundwater beneath these farms is always going to have elevated nitrate levels, and those contaminants flow with the aquifer.
"Even if you do everything perfectly, you're still going to exceed the standard," Steinhoff said.
The big problem for town residents in that part of Holland and Onalaska is the geology of the aquifer makes it especially susceptible to contaminants from the surface. The sand-and-gravel aquifer is only 10 to 20 feet below the surface, Steinhoff said, and there's no layer of bedrock to keep contaminants from leeching directly into the groundwater.
Essentially, Steinhoff said, that area of Holland and Onalaska has the worst geology in the county in terms of groundwater exposure to pollution, and yet it's heavily farmed and dotted with about 3,000 private septic systems.
About half the states in the country have regulations on septic systems, particularly systems that are in areas susceptible to groundwater contamination, but Wisconsin is not one of them. Wisconsin also does not require agricultural operations to protect groundwater resources to the same extent as other businesses.
"Wisconsin basically excludes agriculture from having to meet the drinking water standards," Steinhoff said. "That's a big issue."
Reactions
Members of the county's Health and Human Services Committee got their first look at the task force report last week and had high praise for the group that produced it.
"There are a lot of really good suggestions in here. I think the breadth of the suggestions is really terrific," said Maureen Freedland, a county board member who sits on the committee. "We have learned so much and come so far that we need to continue on this in a cooperative way and take this all to heart and figure out what to do."
Freedland noted that nitrate contamination is a concern across the state, and several other county board members on the committee emphasized that preventing groundwater pollution will require action in Madison. "If we do not continue to work to change state laws and agency rules, we're never really going to solve the problem," said board member Mike Giese.
A copy of the task force report was forwarded to the state Department of Natural Resources, but as of Friday it was too soon to tell whether it might spur any action at the state level. "We appreciate all the work the task force has put into the report, and we look forward to reviewing it," DNR spokesman James Dick said.
Board member Monica Kruse cautioned that the county should emphasize local action because it can't afford to put too much faith in the state jumping on the problem.
"This is a battle we need to fight at the local level because the state is not going to be our advocate," Kruse said. "The problem is we need to do it sooner rather than later because the mitigation of the problem is really impossible once the damage is done."