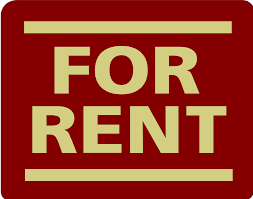 La Crosse will see some changes to its rental inspection ordinance and pay up to $133,220 to hire a consultant to develop a transportation plan for South Avenue after a pair of votes by the La Crosse Common Council on Thursday.
The council voted 13-0 to approve changes to its rental inspection ordinance after a pair of special meetings to facilitate the adoption, which La Crosse Mayor Tim Kabat said would bring the city's ordinances into compliance with a state law that went into effect March 2. Council member James Cherf abstained and Council member Bob Seaquist recused himself from the vote.
"The state legislature, in its push to eliminate almost all local control, passed a law that impacts the ability for local municipalities to have rental registration and rental inspection programs," Kabat said.
The changes will eliminate the registration fee for rental properties and keep the rental inspection program separate from the registry and continue to charge fees for each inspection.
"Our intent is still to require that rental properties must be registered," he said, because it's important for the city to keep track of those buildings' owners, in case of emergencies or violations of city ordinances.
"It really boils down to the exercise of our police powers, which is there to enhance the general health, safety and welfare of our residents," Kabat said.
Council member Jai Johnson added that she would like to see city staff develop a plan to "maintain our goal of having quality rental property in La Crosse within constraints of current law."
The city has been threatened with legal action connected to the ordinance, which the council discussed in closed session.
In other business, the city approved hiring Toole Design Group to develop a design concept for South Avenue, despite objections from several council members who argued against the expense when the Wisconsin Department of Transportation has agreed to the city's request for narrower lanes.
Get local news delivered to your inbox!
Subscribe to our Daily Headlines newsletter.