Planning and analysis to help the La Crosse Public Library and South Side Senior Center get ready for the needs of tomorrow is underway and the people behind it want as much help as they can get.
The La Crosse South Branch Library Senior Center Steering Committee is hosting a series of public meetings to brainstorm ideas not just for the South Side Senior Center, but also the library's south and main branches, figuring out what needs to be included as they turn some awkward, inaccessible spaces into a place where all ages can gather.
"The tricky thing about this whole business is we're trying to look into the future. Unfortunately nobody possesses a crystal ball, so it's kind of a problem," said council member Phillip Ostrem, who represents the area and is a member of the steering committee.
The group is looking at ways to combine the functions of two aging city-owned facilities – the senior center and south library – into one after a different committee last year recommended it to both improve services and save the city from investing in two different facilities that have a surprising amount of overlap when it comes to programming.
The library board has hired MSR out of Milwaukee to facilitate the analysis and help them determine the scope of any potential renovation.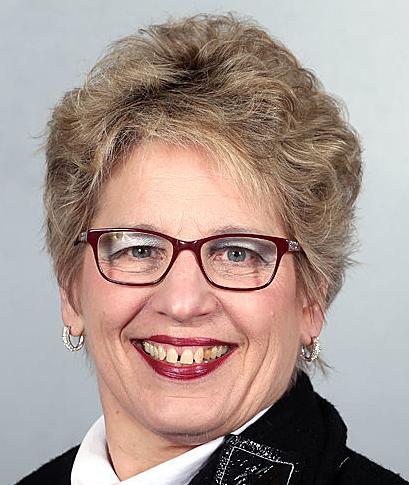 "We have an ongoing demand for spaces, spaces for people to meet one-on-one, spaces for people to meet in a group. There never seems to be enough of the right kind of space at any given time, so how do we incorporate that here?" said La Crosse library director Kelly Krieg-Sigman.
People come for a variety of things, programs from storytelling and book clubs to talks and family movie nights.
"Space to play bridge in is no different than space to sit down with your laptop. It is how it's configured," she added.
While the location of the south library is perfect, the building itself doesn't offer flexibility in its layout. The book shelves are all built in, the hallways are narrow and there is no accessing the full basement except by a narrow metal staircase. As far as accessibility goes, it fits the letter of the law, but not the spirit.
It doesn't work great as a library and it'll need some serious work to serve as a senior center. At the same time, the needs of both seniors and library users are changing with the technology.
Ostrem is a regular card player at the senior center, where he says most people don't use computers or even smart phones.
"Their needs are going to be a lot different from somebody 10 years from now," Ostrem said.
But they're still going to want to get out of the house and be around other people.
"When you stop working, you don't have the connections with people you used to have. Places like the senior center become more important because you don't have those connections from work," Ostrem said.
Members of the Holy Trinity Longfellow Neighborhood Association are enthusiastic about the opportunity to help shape the future of the site, said member Krista Hamilton.
"We really want to see people from all ages benefit from being in the presence of one another," Hamilton said.
The library and neighboring park are an asset that raises property values, gives kids a place to play and practice their reading skills.
"We just absolutely love this neighborhood. We're raising our kids here. It's just such a good fit. The library and the park are just the central to it," Hamilton said. "We can see in so many ways how it's so important. It's the core of our neighborhood."
She would love to see something that meets everybody's needs, that everybody can benefit from, Hamilton said, where seniors could teach kids cards and kids could teach seniors computer skills.
"It's a win-win for everybody if you can bring seniors in and bring more usage to the library," she said.
Krieg-Sigman is envisioning a multi-use space where people can get a library card or pay for a dog license all in one place, where things flow together.
"I really want people to think of what this could be and how distinctive it could be and be a model to other communities in the state," Krieg-Sigman said. "That's really the opportunity we have here."
Krieg-Sigman encouraged people to come in without preconceived notions, but to think outside the box about ways the building could serve them.
"How could we make it a co-location of a number of different services? What other services would the neighborhood like? Would they like to be able to walk up the block and get their dog license? Would they like to be able to walk up the block and get their flu shot?" Krieg-Sigman said.
They're also looking for ideas for the former La Crosse County Historical Society museum space, which is a large, mostly empty room with high windows inside a concrete slab. While it's surrounded by the children's, teen and youth services sections, it was built to be separate from the rest of the library, which makes it difficult to use.
"It's a really awkward space. We're looking to the community to tell us what is the highest and best use of it is," Krieg-Sigman said.
The people behind the meetings can't wait for people to come in and make their voices heard.
"It's a rare opportunity to come and voice your ideas of how you would like to see this take shape. We're still in the early phases and what happens at these visioning workshops is going to inform the next steps," Hamilton said.