Rate increases for La Crosse's two health care institutions will tick downward again next year, with Gundersen Health System's 1.8 percent hike being its lowest in 20 years and Mayo Clinic Health System-Franciscan Healthcare's 3.9 percent also extending its trend in recent years.
The figures bode well for the possibility that health care cost increases will continue to slow, amid a national clamor for cost containment, hospital officials say. However, that will require a combination of increased efficiencies within medical facilities and people stepping up to the plate — and, sometimes, away from it — to adopt healthy habits to avoid chronic illnesses so they don't need as much health care, federal health officials say.
Gundersen officials credit their ability to knock the increase for 2018 to 1.8 percent, down from 3.25 percent this year, to a combination of focusing on more efficient practices at the same time that the health system's press for energy independence move toward payback.
"It is on the horizon to go from lower increases to lower costs," Gundersen CFO Dara Bartels said.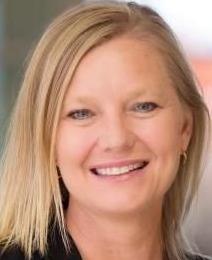 "As we get people healthy and keep people out of the hospitals," health care costs will decline, Bartels said. "Our goal is to keep people healthy."
Similarly, Mayo-Franciscan, where the 3.9 percent hike is slightly lower than 4 percent this year, "makes every effort to keep health care costs affordable for the patients it serves," said Julie Hansen, chief financial officer for Mayo Clinic Health System in Wisconsin.
"Staff work to achieve this through process improvements and advancements in care practices and delivery," Hansen said.
Legal notices of rate increases that will take effect on Jan. 1 are listed in today's Tribune, which Wisconsin law requires if the hikes cause gross patient revenues to pass the federal Consumer Price Index. The CPI for next year, as the Wisconsin Hospital Association also has notified its members, will be 2.5 percent.
Technically, that would have exempted Gundersen from the requirement to run a legal notice about its 1.8 percent hike, but Bartels said the health system chose to post the notice anyway as a good-faith gesture.
"We think it is important to show our patients what we're doing," she said.
Register for more free articles.
Stay logged in to skip the surveys.
Hospitals must walk a tightrope to maintain employee and equipment levels at the same time they deliver quality care, Bartels said.
External cost pressures are a major driver of price increases, Hansen said, citing, among other factors:
Uncertainty in the health insurance marketplace. As President Donald Trump and politicians on both sides of the aisle continue to debate the Affordable Care Act, "insurance companies continue to seek deeper discounts from health care providers to ensure their own sustainability," she said.
Drug costs, which continue to escalate.
Competition for qualified health care staff. The number of people entering the health care fields is not great enough to replace those who are retiring, which increases the costs of recruitment and retention. La Crosse hospitals must compete for staff on a national level.
Reimbursements from state and federal care programs continue to lag behind the actual cost of care, forcing Mayo-Franciscan to provide an estimated $375 million in uncompensated care to patients whose coverage is through government programs and write off $5 million in care for patients who have demonstrated an inability to pay, Hansen said.
That reimbursement lapse bedevils all hospitals' ability to bring down costs, health officials contend. For instance, Gundersen will operate with an effective net reimbursement increase of about 1.4 percent after adjusting for low payment rates from Medicare and Medicaid and discounts to commercial insurance and private payers, according to hospital data.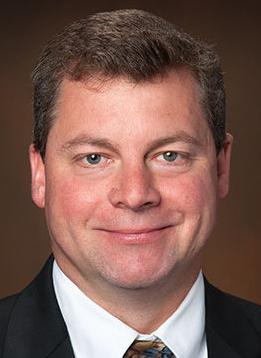 Energy cost cuts are among the more visible reductions at Gundersen, where facility operations manager Alan Eber said the system saved $1.2 million in energy costs alone in its facilities in Wisconsin, Minnesota and Iowa.
Gundersen's new Sparta clinic demonstrates the savings at just one site since it began operating Jan. 1, Eber said. An array of photovoltaic panels on the clinic roof can produce 100 kilowatts of energy, and Gundersen also has bought 220 kilowatts of solar energy from a nearby Xcel Energy solar garden.
"When we combine both, we will produce as much as we use," as well as having some to sell back to Xcel, he said.
The clinic also has several other amenities, such as 40 geothermal wells, each 300 feet deep, to help heat and cool the buildings; a heat pump system that reduces fan power needed to move air from cool spaces to warm areas and vice versa; and LED lighting with manual dimming and occupancy sensors to reduce lighting and HVAC use when spaces are not in use.
Specs for the clinic targeted its energy use as less than half of that used at the average clinic, Eber said, but it has been beating that mark regularly.