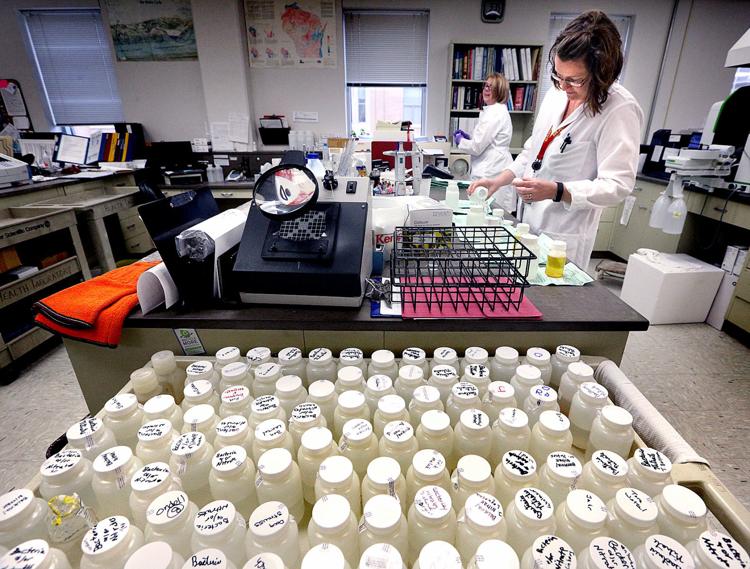 La Crosse area lawmakers are championing a bill that would require the Wisconsin Department of Natural Resources to alert county governments when their groundwater has been contaminated.
Rep. Jill Billings and Sen. Jennifer Shilling say the Water Pollution Notification Act is a response to a recent case in La Crosse County, where residents and local officials were unaware of tainted water for more than a decade.
Under the bill, the DNR would have seven business days to warn county governments and other interested parties when a Wisconsin Pollutant Discharge Elimination System permit holder, such as a farm or mining operation, has violated groundwater standards.
"Wisconsinites have a right to know when water from their own wells and faucets may be harming them," said Billings, who co-authored the bill with Republican John Nygren of Marinette. "Protecting the well-being of people in La Crosse and statewide is of the utmost importance to me, and arming people with necessary information is essential to keeping them healthy."
Billings said the bill is intended not to punish permit holders that inadvertently violate groundwater standards, but to prioritize residents' right to know if their water is safe to drink.
Permit holders will not face steeper fines, she said, nor will they be subject to additional regulations.
"It's very important that people know if there's a hazard in their area … especially if they have kids or elderly in the home," Billings said. "Farmers have kids, too, and I know they would want clean water for their kids."
Pollutants can enter groundwater via a variety of sources. Waste from mines or factories can be carelessly dumped, and pesticides can be absorbed by runoff.
Nitrates, the pollutant found in local groundwater a few years ago, come primarily from animal manure and human waste.
While some industrial farms and other large-scale operations are often guilty of polluting water with nitrates, private septic tanks can also be at fault when a pocket of groundwater is contaminated.
Now, at least, people will know when such violations threaten water quality, Shilling said.
"This bipartisan proposal is a step forward to strengthen clean water protections and protect access to clean drinking water for families and communities," she said. "By working with residents, businesses and community leaders, we can ensure fair access to Wisconsin's groundwater, reduce sources of groundwater pollution and protect the quality of clean drinking water for future generations."
Concerns about water quality in La Crosse County bubbled up in 2016, when local officials learned that the monitoring wells at the Babcock Genetics industrial hog farm contained excess nitrates.
It took an open records request and nearly three months for the county to get more information from the DNR — another source of frustration among local officials.
La Crosse County then sent letters to about 2,000 households around the Babcock facility, warning of potentially tainted well water. Nearly a third of the private wells that were subsequently tested had elevated levels of nitrates.
These revelations triggered a series of public meetings and caused families to turn to bottled water and reverse osmosis systems.
Four years after officials became aware of the problem, said county health director Jennifer Rombalski, they are not much closer to a solution.
"In terms of contamination, we're certainly not where we want to be," she said. "It's a really challenging problem, and it takes a long time to fix. We're just encouraging people to get their wells tested annually, so they can be in the know about the quality of their water."
While doctors and scientists are still studying the health effects of consuming nitrates, it is clear that infants and pregnant women are particularly vulnerable.
Some studies have linked nitrate consumption with diabetes, thyroid disease and some types of cancer.
Get local news delivered to your inbox!
Subscribe to our Daily Headlines newsletter.