The Library Board gave the go-ahead Tuesday to test the waters when it comes to eliminating fines, voting unanimously to roll out the policy change July 1 and revisit it after a year.
While library staff are still hammering out the details, the proposed plan is to eliminate overdue fines for the vast majority of materials checked out from La Crosse Public Library's three locations, with the possible exception of special collections such as the "Lucky Day" items.
Library patrons would have the typical three weeks to return books or one week to return DVDs, plus have the opportunity to renew them twice if there isn't someone waiting.
Then a notice to return the item would be sent out, just as happens when fines are assessed.
"There will be penalties if you do not return the item," said circulation manager Cynthia Arauz.
To encourage people to return materials, if an item is out for an as-yet-undetermined time, a hold would be placed on the account, forbidding the account holder from checking out new items until the other item is either returned or they pay to replace it.
"You can still have that book for nine weeks if you renew it two times, like you're allowed. If you don't bring it back after that time, it goes into bill status. It's going to stop you from checking out any materials until you return that item or pay for it," Arauz said.
Patrons would also be required to pay to replace damaged items, something Arauz already oversees.
Five other libraries in the consortium have already implemented fine-free policies.
Proponents of the change say the new policy will better fit with the library's mission to encourage literacy in people from all walks of life, including low income families and other underserved populations. In addition, it will save the library money when it comes to tracking down fines — something it pays an outside service $500 per month to do — and replace the inefficient "Read-Away-Your-Fines" program, which takes up a lot of staff time and other resources, and bars illiterate library users from using it.
Research distributed by the Colorado State Library, which recommended libraries eliminate fines, shows punitive policies do more harm than good, driving vulnerable people away from the library for fear of being stuck owing it money. Studies comparing libraries that charge fines with those that don't is inconclusive on whether fines actually prompt patrons to return items.
"What libraries are finding when they go fine-free is that their return rates stay the same," said youth services manager Dawn Wacek. "So fines aren't really the impetus for people to bring back things on time for most people."
Register for more free articles.
Stay logged in to skip the surveys.
There's potential to actually cut down on the replacement of materials, as people who have fines they can't pay would return to the library, bringing their items back with them.
"We would stop losing materials at the rate we are currently," Wacek said.
Library Board member Jodi Ehrenberger pointed out there might be an opportunity to leverage the policy change to encourage donations to the library from patrons who have the means to do so.
Under the proposal, La Crosse residents who primarily use city libraries would have any fines wiped clean July 1, giving them a new start under the new policy.
Gary Padesky, who represents the La Crosse Common Council on the Library Board, suggested the municipal library have a trial run, rather than move full steam ahead.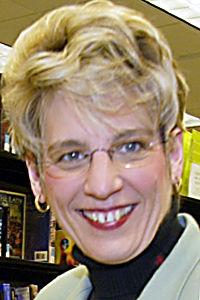 "We would implement it for one year, then it would sunset in June 2019. The reason I would like to do that is just if we're having problems with it, it's a lot easier to adjust it if we'd be starting fresh again," Padesky said.
If the library didn't run into any problems, the board could just vote again next year to keep it going.
Padesky also suggested limiting the fine-free policy to city residents; however, La Crosse Public Library executive director Kelly Krieg-Sigman said that would run afoul of state regulations and Winding Rivers Library System bylaws.
Arauz and Wacek said the library would reach out to users with details on exactly what the policy will entail as it becomes available.