Talk about multi-tasking: Jennifer Carr's job as a hospital interpreter requires her to listen to a doctor deliver a diagnosis to a patient who can understand only Spanish, with her own voice competing with the physician's as she prepares to shift to patient's response — all the while making sure she gets the medical terminology right.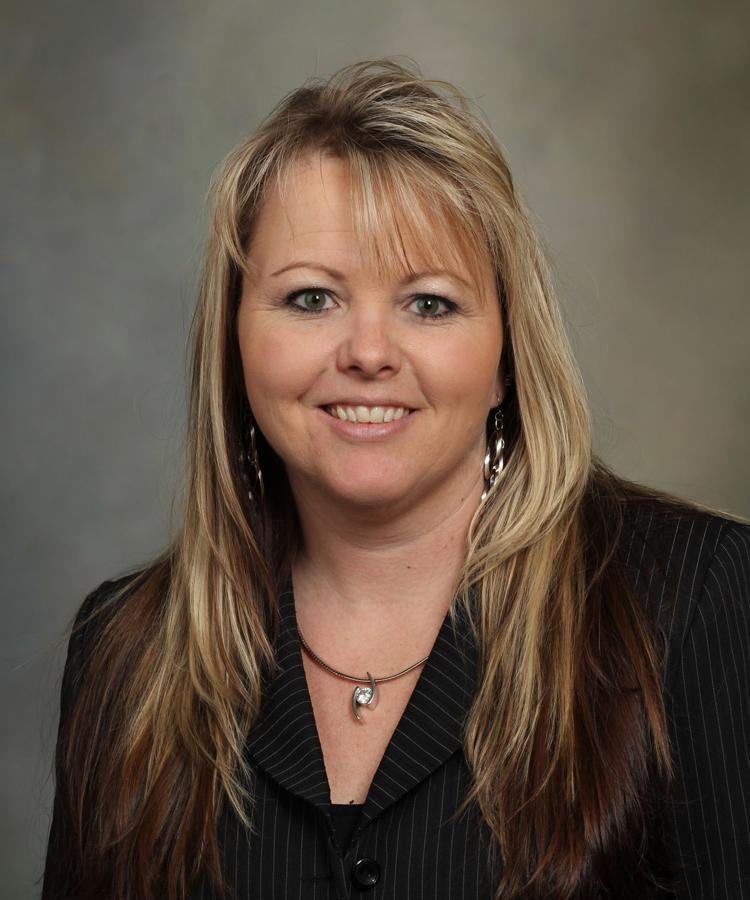 So skilled is Carr at her job at Mayo Clinic Health System-Franciscan Healthcare in La Crosse that she has received a rare honor given to just a handful of Mayo Clinic Health System's 80,000 employees nationwide.
Only the second La Crosse employee to receive the award in its 14-year history, Carr seems flummoxed about the fanfare, saying, "They're making it a bigger deal than it should be."
Pausing to explain, the La Crosse woman revealed her reticence about accolades, saying, "I work with a team, and we all do amazing work."
Colleen Cudo, head of Mayo-Franciscan's Language Services Department, agrees with the assessment, describing her staff of four on the La Crosse campus, along with interpreters at other Mayo-Franciscan locations, as "the best in the world."
The department has staffers who can translate Hmong, Spanish, Russian, French and Somali, with telecommunications access to upwards of 25 other languages throughout the Mayo system.
Devoted to patients, staffers
Cudo cited Carr's devotion not only to patients but also to other Mayo staffers, whom Carr often helps train, in nominating Carr for the Mae Berry Service Excellence Award. The award is bestowed annually on two nonphysician employees from Mayo Clinic satellites throughout the country — including the mother ship in Rochester, Minn., as well as those in Wisconsin, Arizona and Florida.
The award is named in honor of the mother of Leonard Berry, a retail and marketing professor at Texas A&M University
The 46-year-old Carr is the only La Crosse employee to have received the award — the other being Steve Crogan in 2007.
"All of us have professional training, and we study before an appointment to learn the medical terminology — in ours and in the language of the patient," said Cudo, whose specialty is sign language.
Team member Ismeld Reyes de Dias is the go-to staffer for written translations, an important element to make hospital documents understandable for Spanish-speaking patients, Cudo said.
They don't take their jobs lightly, because accurate translations are essential so that patients understand what is involved in procedures, she said.
Many first-generation Spanish speakers rely on their children, who have learned English and can translate adequately on a day-to-day basis. But they need professional services when their health is at stake, Carr said.
"We deliver the hard news of life at difficult times," Carr said. "But imagine a 12-year-old having to tell Mom having to tell a difficult diagnosis — or even good news," especially because medical terms are foreign to children.
"I try to deliver it in the same way the person who is delivering the diagnosis, because they trust the messenger," she said.
The one exception might be labor and delivery, where it's not necessary to scream in pain if that is what the patient is doing, Carr said.
"Saying 'ow' is enough, because everybody knows what that means," she said, laughing.
Interpreters frequently are in the operating room, gowned and masked, up to the point general anesthesia is administered. In cases when patients are under sedation or local anesthetic, they remain in the OR because surgical staffers and patients often must interact, Carr said.
If an interpreter is in a patient's room when a spouse is conversing with a doctor or nurse, interpreters also must convey those discussions to give a Spanish-speaking patient the same courtesy as English-speaking patients, she said.
Intimate settings with vulnerable patients
"We are the only professionals who see patients from beginning to end," Cudo said. "I always feel like patients really have to trust us. We are in intimate situations, and they are vulnerable."
Carr explained the three modes interpreters use to convert conversations:
Consecutive, in which they deliver the message after the speaker, as well as the patients' answers.
Simultaneous, perhaps the most challenging because in requires interpreting often long passages at the same time as the speaker. The difficulty is hearing your own voice at the same time, then turning around the response.
"It's one of the few professions where you use both sides of the brain at the same time," she said.
The craft requires the ability to make split-second decisions that are critical to patients.
Cudo related one such instance when Carr was interpreting for a patient in Mayo-Franciscan's Arcadia Clinic who had to be transferred to La Crosse via ambulance.
Technically, since the ambulance was a Gundersen Tri-State Ambulance vehicle, she should not have gotten into it because Mayo guidelines stipulate against that, for insurance and other reasons.
Instead of delaying patient care while Tri-State arranged for an interpreter, Carr leaped into the vehicle, knowing full well that she would have to explain her action to Cudo.
"It was a human decision she had to make for the patient's care," said Cudo, who dismissed any notion of discipline in the case. "Her heart was in it, and she went above and beyond the guidelines for the patient's care.
Patient's life depends on split-second decisions
"A split-second decision literally comes right down to the patient," Cudo said.
Carr, who had taught Spanish and English as a second language in Illinois, Iowa, Florida and Texas, came to La Crosse when her husband, Mark, had a chaplain residency at Gundersen. He now is a chaplain at Mayo-Franciscan, as well as an affiliate chaplain at Gundersen.
After being a stay-at-home mom to their two boys and a girl, Carr said, she wanted to get back into the field, and a friend referred her to the Mayo-Franciscan slot.
The daily variety and challenges, as well as working with patents and staffers, often at all times of the day and night beyond her regular daytime schedule, keep the job interesting, she said.
However, she cited one odd drawback: Interpreters stumble with crossword puzzles, she said.
"I often think of the answers in the wrong language," she said, even though "we're all word nerds here" in the office.
"Sometimes, when I can't think of a word, I say, 'I know the sign, but I don't know the word,'" Cudo said.
Even though mental fatigue can be a strain because they must be ready to translate any snippet of conversation, Carr said, "The end result is we're all working for good health and outcomes."
Echoing the point, Cudo said, "When patients can advocate for their own care, that's when you know you've done your job."
Carr also cited an intangible benefit, saying, "In no other job I've had have I been thanked on a daily basis — from patients and staff. That's very rewarding. It's not hard to come back day after day."