Changes to personal property tax on the state level are creating challenges for city officials as they work to create a balanced budget, La Crosse Mayor Tim Kabat said.
Last year, the Wisconsin Legislature voted to exempt machinery and tools from the assessment of personal property, which refers to all the furniture, fixtures and equipment inside businesses that they need to keep going. Proponents of the change argued that it was unfair to tax commercial businesses for furniture and machinery when that same furniture in a home isn't taxed.
However, that exemption meant the city can no longer levy property taxes on $37 million worth of property, which is about 5 percent of the city's total valuation.
The state approved an aid payment of $545,682 to offset the loss and requires the city to reduce the levy by that amount.
"If we had kept personal property, if the Legislature hadn't decided to eliminate a large chunk of personal property tax, we would have both the value and not the need for this payment. Having this payment and needing to reduce our levy, it's in essence a wash," Kabat said.
While payment is only $29,000 less than what the city levied last year in personal property taxes, which the mayor said the city can absorb in its budget without too much trouble — saying "Yes, we'll figure out a way to make it work" — the mayor is concerned about the future of the state aid payments.
"If the bar is now set at $545,000 and it doesn't increase over time, the value of that amount becomes less and less over time," Kabat said.
With inflation and other factors, assessed values typically rise over time, meaning if the city were levying taxes on the property, it would get more in taxes than it does in state aid.
"I'm not necessarily surprised. It's challenging because the state continues to grant more exemptions and eliminates things like personal property taxes and then in essence the shift goes to the homeowner. They're the ones having to pick up the difference," Kabat said.
During the 2017-19 legislative session, Sen. Duey Stroebel introduced a bill to repeal the personal property tax entirely and freeze reimbursement payments, which he argued would provide tax relief to businesses and stimulate the economy, as well as free business owners from the onerous task of reporting that taxable property.
The mayor called upon the Legislature to take a step back and look at the impact of the exemptions, especially to homeowners' property tax bills.
"I understand the state's got to balance its budget and they've got their own challenges and those things. I'm not a state official, so I can't really comment on that. I just know ultimately that impacts the local level," Kabat said.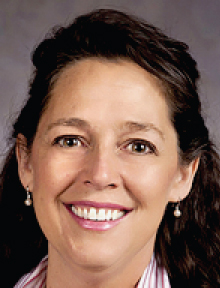 La Crosse's state officials, Rep. Jill Billings and Sen. Jennifer Shilling, said they understood his concern, with Billings saying she would support the Legislature taking a comprehensive look at the way the tax burden in Wisconsin is shifting.
"The problem with repealing taxes is that there are always winners and losers," Billings said.
In this case, turning personal property taxes into what she called a "Swiss cheese tax," or a tax with a ton of holes where exemptions have been carved out over the years, has made winners of large business owners and losers of the average Wisconsin family, she said.
While the personal property tax change isn't breaking family budgets by itself, Billings said it combined with such challenges as the dark store loophole, in which commercial properties are taxed as if they are vacant, and manufacturing and agriculture tax credits to shift the tax burden to small businesses and families.
"I think it's all about fairness and making sure everybody pays their fair share," Billings said.
She added that if the state can find more than $3 billion in incentives for Foxconn to settle in the eastern side of Wisconsin, it ought to be able to find some relief for local governments.
"Local governments are feeling the pinch under revenue caps and less shared revenue. Their budgets are tight," Billings said.
Shilling echoed Billings' sentiment, particularly when it comes to declining state aid.
"The tax code created by Gov. Walker and legislative Republicans has targeted billions in giveaways to foreign corporations and the wealthy while shifting more of the burden onto working families, local governments and small businesses. Democrats are committed to restoring tax fairness, creating a more level playing field for Main Street businesses, and protecting Wisconsin communities, seniors and working families," the Senate Democratic leader said in a statement.
Amy Hasenberg, a spokesperson for Gov. Scott Walker's office, said the governor has reduced the burden on taxpayers by $8 billion to help working families, senior citizens, small business owners and family farmers.
"Property taxes and income taxes are lower in 2018 than they were in 2010. Governor Walker's budget proposals have not focused on personal property taxes, but rather on tax relief for working families, senior citizens, college students, family farmers and small business owners," Hasenberg said in a statement.
---