La Crosse Mayor Tim Kabat Thursday told the Common Council he was confident that city successes such as economic growth, new construction and neighborhood support would continue into 2018 as they work together.
Kabat gave his annual State of the City address during a regular council meeting that also saw the approval of a task force to research the possibility of a destination museum and a $1 million City Hall parking project.
"To accomplish all our goals, we must come together. We must set a good example of what government is capable of when we share a vision and common purpose, and I know we can do it," Kabat said.
The mayor stressed the importance of understanding one another's perspectives and disagreeing without being disagreeable.
"In some ways, we have a divided country, but we must not allow a divided La Crosse or divided council and mayor," Kabat said.
"We witnessed robust economic growth and new development, compassionate efforts to house and provide services to our community's most vulnerable citizens, and a spirit of innovation and collaboration like few other times in our city's proud history," Kabat said.
The city remains a regional destination for housing, employment, healthcare, the arts, recreation, tourism and shopping, he said.
"Like every other year before, the main reason for the success we enjoy are the people," Kabat said, adding that residents who invest in their homes and neighborhoods, community volunteers and city staff contribute to the city's quality of life.
"Our employees are second to none. I would argue that at this point in time — and I've been involved in public service for almost 25 years — we have the best staff in the city's history, with forward-thinking and progressive leaders and can-do front-line employees that demonstrate compassion, care and professionalism each and every day," he said.
Kabat cited the work of the Fire Station Planning Task Force and efforts to regionalize fire and first responder services, as well as the reinstatement of hours at the North and South Side neighborhood branches of the La Crosse Public Library as city accomplishments over the past year.
"For 2018, we will continue all of this and more by working together. With our strong fiscal management and discipline, we will provide these excellent services and programs without increasing our property taxes on our residents," Kabat said.
Kabat pointed to the city's total spending, total staffing, tax levy and tax rate, which are all lower in 2018 than 2013.
You have free articles remaining.
Register for more free articles.
Stay logged in to skip the surveys.
The mayor looked forward to this year, which will include breaking ground on the La Crosse Center renovation and expansion, improvements at the La Crosse Regional Airport and the finalization of a long-term senior center plan.
Museum
The council unanimously approved the creation of a task force to look into the creation of a destination museum within the city to tie together other historical draws, such as the Hixon House and La Crosse County Historical Society.
"I really believe strongly that we need a destination museum that has all these things together," Kabat said.
La Crosse County Historical Society executive director Peggy Derrick, who has been enthusiastic in her support of the idea, called the vote "wonderful."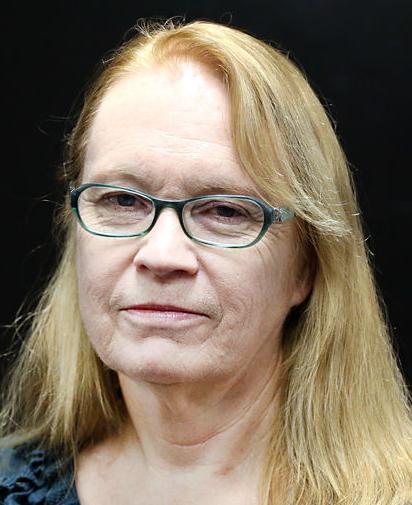 "This is great, really. It means we can get going," Derrick said.
Both Derrick and Kabat have been hearing from people who are interested in being a part of the body, which will look into the feasibility of the museum as well as consider location options.
Kabat expects to have up to 10 people picked out to serve on the committee by next month's meeting, when they will need to be confirmed by the Common Council.
The committee comes with a budget of $10,000, which Kabat said would go toward administrative costs and any studies the task force decides to conduct.
Parking lot
The council approved an $80,000 design agreement with HSR Associates of La Crosse to design a secure parking lot expansion off the police department, which sits on the south end of City Hall at 400 La Crosse St.
The new lot, which is expected to be built later this year, will provide additional off-street parking for police officers, as well as provide security and privacy for confidential informants and victims entering the department.