La Crosse's bus service is now a whole lot easier to use, director Adam Lorentz said.
The Municipal Transit Utility launched a mobile app called La Crosse MTU, which will give users real-time updates on where their buses are and the amount of time before the bus gets to their stop.
"I think it's going to be awesome, especially for people who have never ridden the bus before," Lorentz said.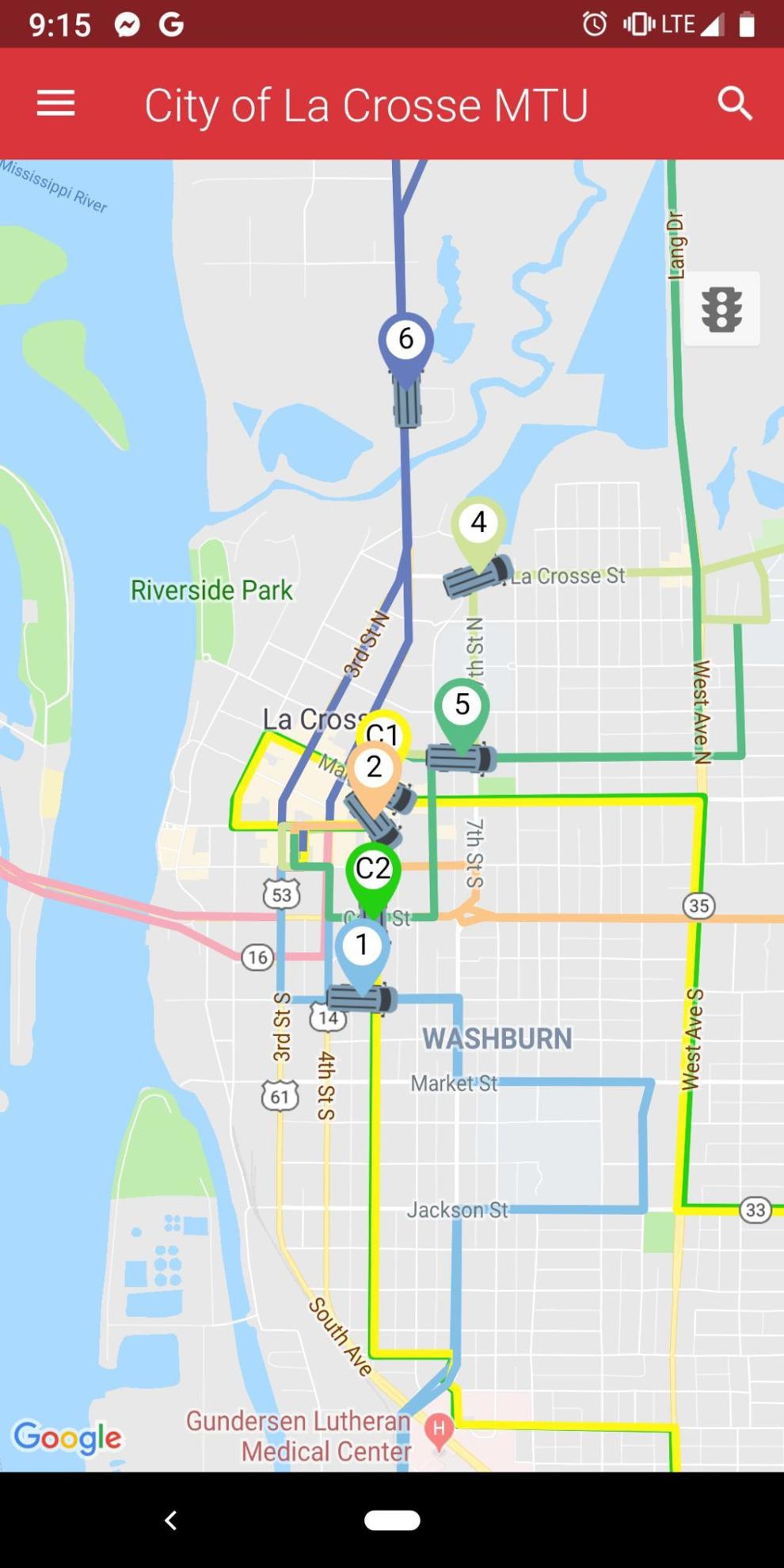 The app, provided by Double Maps and based on Google Maps, is available both in the Apple App Store and Google Play Store for free. People can pick their favorite stops and choose which routes they see at one time, as well as click a stop and see the next two arrival times.
"This is what they do, so that's why we chose them," Lorentz said.
The project was first proposed by Lorentz's predecessor, Keith Lee. The installation, program and equipment came in at $120,000.
One of the things Lorentz is most excited about is the ability to send announcements about road closures, detours, inclement weather or any other information related to the riding experience.
"We can put it right on the app here so people can see what's going on, and they're not sitting out on a bus stop waiting for their bus," Lorentz said. "The visibility is going to be great for everybody."
On the back end, the app is going to give the MTU tons of information on how the bus system is used, laying it out stop-by-stop, which Lorentz said will allow his staff to better serve the community and shift routes to match where people want to go. For example, he's looking at possibilities to add a circulator route through La Crosse's North Side and the app will tell him where the heaviest traffic areas are.
"It just simplifies it," he said.
It will also save drivers some radio time and add automatic announcements for people on the bus to keep track of where they are.
"Drivers really like that as well, because they can focus on the road," Lorentz said.
In the future, the MTU plans to look into adding either a rechargeable bus far card, day passes or weekend passes, which Lorentz said would be great for visitors to La Crosse.
"We want to increase ridership, and we want to make sure they have an easy time of it," Lorentz said.
People with questions can still call the MTU office at 608-789-7350.