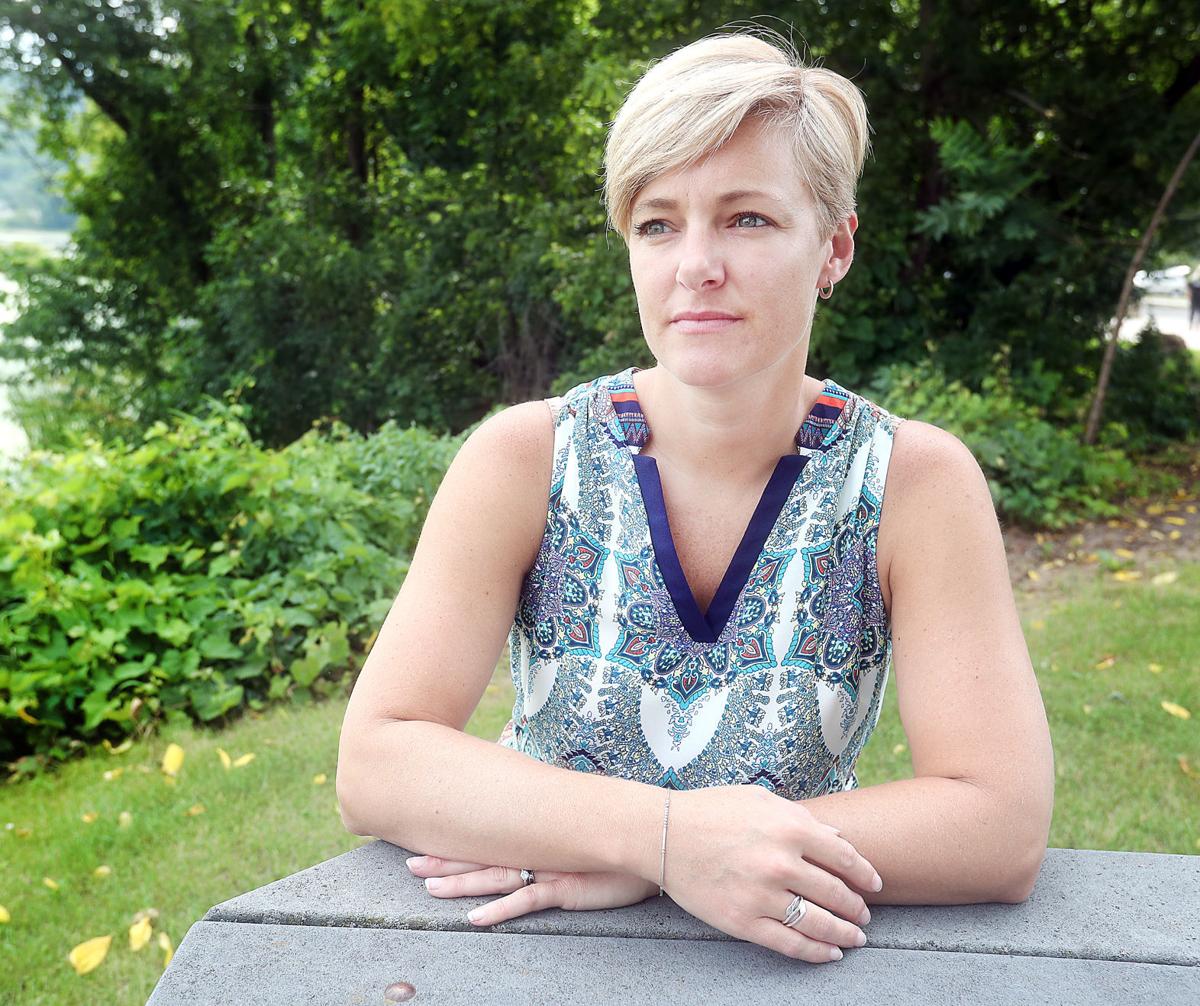 Jamie Engler Longmiller didn't know much about her father growing up. She was just a year old when her parents divorced, and her father was little involved in her life, remaining distant will his death in 2010.
As it turned out, she knew even less about him than she thought — the man she called Dad was not, in fact, her father.
Longmiller, 40, of Sheboygan, grew up in La Crosse, raised by a single mother, Mary, along with her older brother. Her parents had a messy relationship, she was told, and despite her attempts, Longmiller says her father, Jim, rebuffed any attempts at a relationship with his daughter.
She was curious growing up, seeing none of herself in her dad and wondering how that was possible. But there were no suspicions, and the DNA test she took in late 2016 was sparked by an interest in her ethnic origins.
It was an email from a stranger that spurred investigation. A woman, whose own test identified Longmiller as a first cousin, wanted to identify her own birth parents, having been adopted. Jim had no brothers, and Longmiller wondered if the woman was in fact a half-sibling.
Longmiller began to comb through the woman's DNA test results, compiling a tentative family tree and attempting to reach others who showed up on her own ancestry list. Shared matches can be found on the test's website, and from there people can use records from the U.S. Census Bureau and scour obituaries, Facebook and phone and address directories to fill in the blanks.
"It's taking people and their names and fitting them in this big puzzle," Longmiller explained. "It's patience and persistence."
Seeking the help of a retired genealogist, who encouraged her to have a paternal aunt tested, Longmiller asked whether any of her aunts would do so, only to learn one had already done a DNA test herself.
Longmiller approached Mary, bringing up the names of men the family knew over the years and asking if they were her real father.
"I told her, 'I don't judge you, I'm not mad at you. I just want to know the truth,'" Longmiller recalled.
One name caused her mother to pause, the name of a man she had engaged in a brief affair with. Longmiller believes her mother was never fully certain of her daughter's true paternity and didn't think much about it. Longmiller's first instinct was to protect her mother's reputation as the magnitude of her discovery began to settle in.
"I am who I am today because of my mother. People make mistakes, and it was 40 years ago," Longmiller said. "She is a different person today than she was 40 years ago."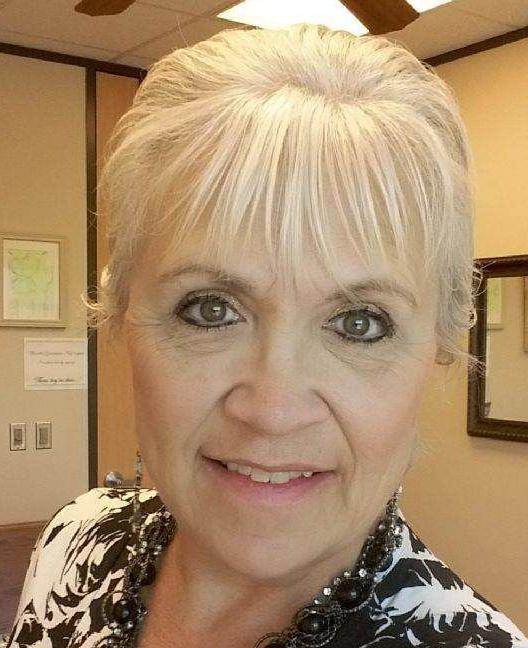 Longmiller's story is far from an anomaly. There's an acronym for it: NPE, or not parent expected, also referred to as misinterpreted parentage. It is reality that has resulted in an outpouring of emotion, turmoil, rejection and support as more and more people share their stories. One outlet for such sharing is the exclusive, private Facebook group called DNA NPE Friends, founded by Catherine St Clair, 56, of Conroe, Texas.
With the rise in DNA testing, made both inexpensive and and quick through online sites, millions are sending in swabs — adopted people seeking family history, those conceived through sperm donation looking for half-siblings, or simply men and women wondering whether they have more German or Dutch in their ancestry.
According to the MIT Technology Review, "the number of people who have had their DNA analyzed with direct-to-consumer genetic genealogy tests more than doubled during 2017 and now exceeds 12 million. ... Around 1 in 25 American adults now have access to personal genetic data."
Test results on their own do not identify matches for paternity or maternity, but rather show amounts of shared DNA, measured in centimorgans. A parent and child share 3,400 or more; a full sibling 2,550; and a grandparent, aunt, uncle, niece, nephew or half-sibling 1,700.
St Clair herself was blindsided when, after taking a DNA test given to her as a gift, she discovered her brother shared less DNA with her than a stranger who showed up in her matches. Reaching out to the test company, Ancestry.com, a staff person gently explained the science of centimorgans. St Clair and her brother only shared enough centimorgans to be half-siblings.
"I looked up and the ceiling tiles started swirling," St Clair recalled.
Through research, St Clair, whose mother and the father who raised her were by now deceased, uncovered that her biological father was a former co-worker of her mother, and she believes her mother was not aware he was St Clair's biological parent.
St Clair encountered another woman on a radio show message board who had a similar experience, and both women were relieved to know they were not alone in their shock and feelings of loss. Their connection was the start of what would become DNA NPE Friends. Since St Clair discussed the group with The Atlantic magazine three weeks ago, membership has exploded from 1,000 in early July to more than 2,300.
DNA NPE Friends' 25 administrators initially reached out individually to people who were members of other Facebook groups such as DNA Detectives. St Clair herself invited Longmiller, who is a group administrator. Now, St Clair says, "We have people banging on the doors to get in."
"When you see someone who has the rug pulled out from under them, our heart breaks for them," St Clair said. "The foundation of your life has a huge crack, and you're losing your footing."
The vetting process for potential group members is rigorous and includes a questionnaire — foremost is, 'Will you respect the privacy of the other members?" — and is followed up by a conversation with an administrator during which they are asked to share their story in more depth. Administrators discuss among themselves whether there are red flags or suspicions of dishonesty. Many don't make it through, Longmiller says.
"You can usually tell after a long, lengthy conversation if they're (being truthful) — you can hear their pain," St Clair said. "It is blind faith — somebody could con us — but so far we're doing pretty good."
Many of the members' stories are examples of truth being stranger than fiction, with St Clair having encountered a woman discovered to have been switched at birth, and another who tracked down the sperm donor her mother used, only to learn he never willingly donated — the hospital had used one of the samples intended for his wife. Sperm sample scandals, St Clair says, are "disturbingly common," and they're resulting in lawsuits worldwide. DNA NPE Friends does not offer legal advice.
Thus far, St Clair has not been made aware of any retaliatory actions by family members of those in the group, though Longmiller says there have been "more than enough deniers and disgruntled family members." Online comments from strangers attached to various articles or message boards are often hurtful, in the vein of "Let sleeping dogs lie" and "You're a homewrecker."
"People think (NPEs) are trying to stir up trouble," St Clair said. "As much as we hate the whole victim mentality, if anyone in this situation is a victim, it's us."
St Clair, who was raised in a loving family with four siblings who continue to embrace her as a full sister, was also welcomed by her newfound half-siblings. The positive reception, she believes, is in part because the parties involved in her conception are deceased and there were no loyalties and allegiances to defend, and fewer concerns of potential lawsuits or rights to inheritance. St Clair met both her half-sisters in person earlier this summer and shared childhood photos.
The outcome of Longmiller's discovery was not so rosy.
Mary discouraged Longmiller from contacting her biological father, who had been married a long time and had children, saying the confrontation would destroy his family.
"I wasn't trying to hurt anybody or ruin anyone's life," said Longmiller, who said she spent three sleepless nights wavering over what to do. "But I think he had the right to know. I wanted to know who I am and where I came from, to know this other half of me in the mirror."
When she made the call, there was no rebuttal, no anger. Her father simply said, "I believe you."
Longmiller didn't expect a relationship, she said, telling her father she'd walk away and never contact him or his family again if that was his wish. But her father asked to talk, wanting to be in her life.
The two talked in secret for months, his wife in the dark about her spouse's grown daughter. The secrecy became too stressful, too emotionally draining, and in January 2018, her father severed contact.
"I'm a secret nobody knew about, which is really hurtful to me," Longmiller said. "I'm not a dirty little secret. I'm a human being."
Longmiller says her father did ultimately come clean to his spouse and children, and she received a brief email from the family. But they chose not to establish further contact, a source of added hurt. Had the shoe been on the other foot, Longmiller says, she would have welcomed them into her life with open arms.
"I'm the product of this — I didn't do anything wrong," Longmiller said. "My whole life was turned upside down in a matter of minutes when I took that test ... I've seen the ugly side of what this can do to people."
Longmiller, who has been in therapy and has the support of her husband and two young children, says it is nonetheless hard for others to comprehend the incredible stress, trust issues and loss of identity her situation has caused. It is through her connections with other DNA NPE Friends members that Longmiller has found validation of her feelings. Though her work as an administrator can be mentally draining, dredging up her own pain, she has learned to keep a healthy emotional distance and finds true fulfillment in helping other NPEs, many of whose family trees she has personally worked through to find them answers.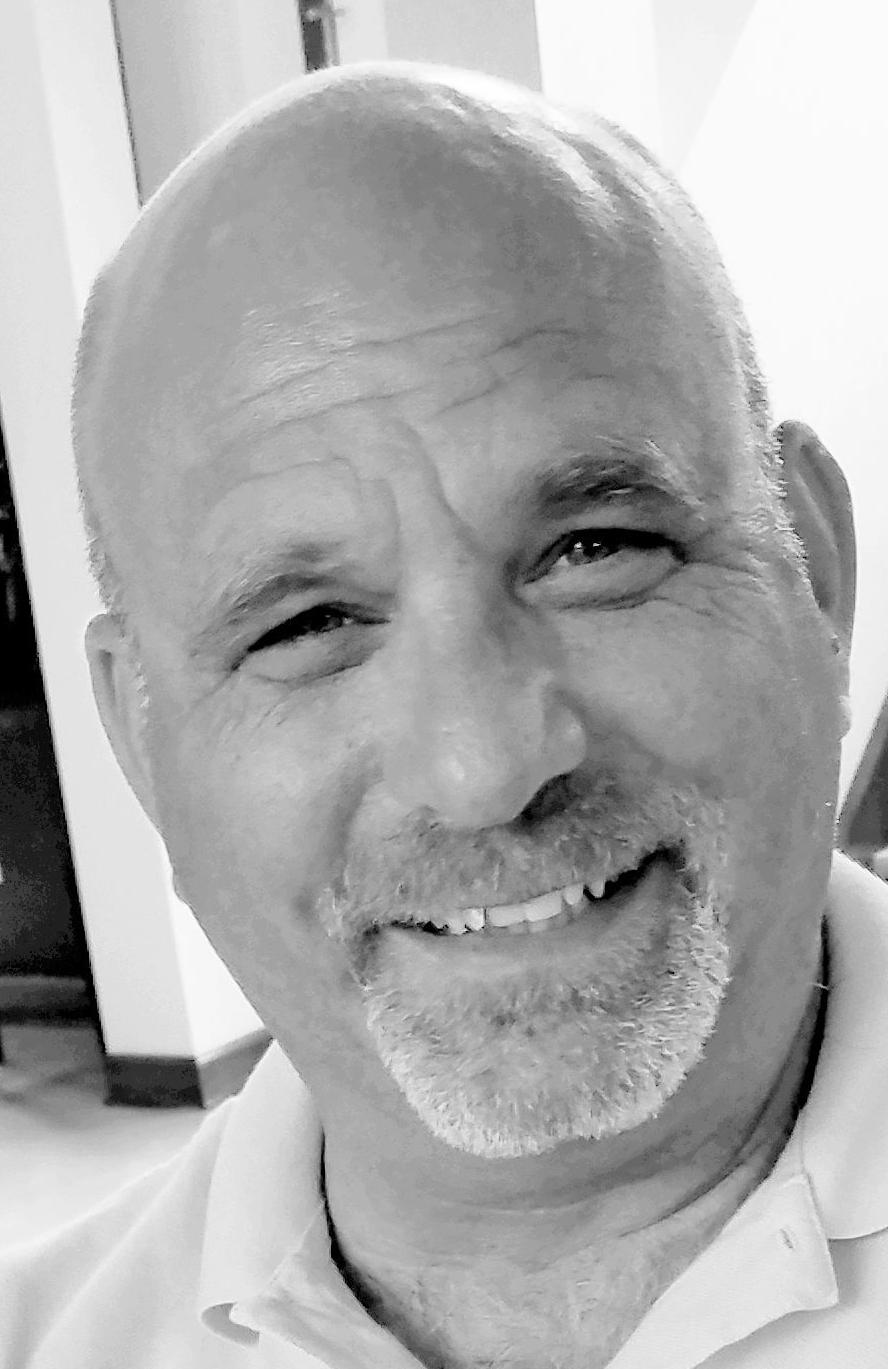 Group member Mark Hansen has found a kindred spirit in Longmiller, having experienced the rejection of his paternal family as well. The 53-year-old Iowan knew since childhood he had been conceived through artificial insemination. What he didn't know was the sperm was not that of his father, Rodney. It was in 2013, suffering from dementia and a few months from death, that Rodney divulged the truth.
"I said, 'So what the heck am I, Dad?'" Hansen recalled.
His mother, Helen, who was divorced from Rodney when Hansen was 15 and died in May, was adamant the information from Rodney was inaccurate. Doing research on the doctor who performed his insemination, Hansen was amazed by their physical resemblance, and says at that point "99 percent" of his questions were answered. A later DNA test showed that rather than sharing Rodney's Norwegian heritage, he was half Jewish, the same ethnicity as the doctor, and his DNA matched that of the doctor's relatives. He had found the truth.
"The emotions were all over the board. You lose the feeling of who you are, and there is a terrible feeling of confusion," Hansen said. "What I had known for 49 years wasn't true."
Helen, Hansen says, felt deceived and violated, and he believes Rodney, unable to impregnate her, agreed to have donor sperm used. Hansen suspects it was an issue of pride, and that Rodney did not know the doctor used his own sperm. Mark's older sister, also raised by Rodney and Helen, was too discovered to be the doctor's biological child.
The doctor, who died in 1983, as did his wife, has four living daughters, two residing in the same metropolitan area as Hansen, and in 2015 he painstakingly wrote a heartfelt letter to each half-sister. The next day, one came to his house and they talked for several hours.
"I said, 'Oh my goodness, we have a lot to talk about. I've lost out on 50 years of my life with you,'" Hansen said. His half-sister commented that his mannerisms — how he walked and talked — were so familiar, as was his resemblance.
Hansen says his half-sister planned to talk to the other siblings about meeting him, but he never heard back. When he saw her 18 months later, next to him on a four-lane street, the half-sister looked at him like she had seen a ghost, Hansen said.
He eventually reached out to the adult children of his half-sisters, two living nearby, and received a certified letter to cease contact.
"I didn't want anything from them," Hansen said. "I didn't want to mess up their lives or insert myself in their business."
Hansen pondered what went wrong in the conversation with his half-sister that would "cause them to reject him. ... What made them decide no contact was best?"
Hansen has concerns that, as more individuals use DNA tests, other half-siblings may be revealed and finds himself studying the faces of strangers to see if their features are akin to his.
The constant curiosity is common among NPEs, Hansen said. Since Catherine invited him to the group four months ago, he has found a sounding board in Longmiller and is passionate about doing the same for others. He understands it can feel like the end of the world, and says that while his perspectives may have changed, he is the same person at his core.
St Clair continues to expand her mission of connecting and validating people like Hansen. In February she founded the NPE Friends Fellowship, an organization offering educational, emotional and practical support as well as a DNA test grant program for those who are looking to confirm their biological parentage but don't have the funds.
Proceeding with caution is something St Clair has to remind DNA NPE Friends members of and notes the group is not a replacement for professional counseling. The inner child wants to be greeted with hugs and love, St Clair says, but reality can be harsh. The Fellowship's website addresses to those contacted by an NPE, asking them for patience, to recognize the NPE has no nefarious agenda and that while a relationship may be a possibility, it is not an expectation. Decency, however, is. The first item on the list asks, "Be kind. I am adjusting to my own personal hell in finding out my own personal foundation has a crack in it."
When compassion can't be found from their newfound relatives, group members find their footing with the help of St Clair, Longmiller and the NPE community.
"People find themselves at such an intense low they lose the will to live," St Clair said. "Over and over again, we keep hearing, 'You guys have saved my life. You guys have saved my family.'"