Levi Powers, who will be ordained a minister at 6 p.m. Friday at Our Savior's Lutheran Church in La Crosse, is taking a road less traveled — despite other people's recommendations to the contrary.
"If you can do anything else, they said, don't be a pastor," Levi said with a laugh during an interview.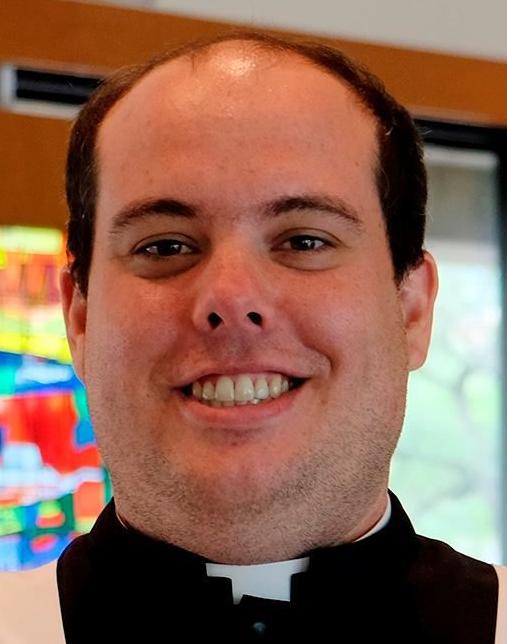 The 31-year-old Powers, who was born in La Crosse and also lived in Melrose, took the advice — up to a point, earning a bachelor's degree in early childhood education at the University of Wisconsin-La Crosse and just returning from a year-long pastoral internship in Lincoln, Neb.
He began his pastoral studies at the Lutheran School of Theology at Chicago in 2013 and received his degree there in December.
"Whenever I do ministry, nothing lights me up the same way," Powers said in explaining his choice to become a man of the cloth.
"It makes me want to get up in the morning. God works the word and sacraments."
Asked his favorite aspect of ministry, Powers said, "I really like the people, and people are in every part of ministry. I like preaching — that is one of the best parts — but I also like normal, everyday conversations with people."
The first of his class to receive a ministerial call, Powers will move on Saturday to Rock Springs, Wyo., where he will become pastor at Mount of Olives Lutheran Church.
Landing in the state where the slogan used to be "Like No Place on Earth" was the result of Powers' application, he said, adding, "I knew I wanted to get out of the Midwest and go on an adventure, so I told them I'd like to go to the Rocky Mountains — or even Utah."
He said jokingly that bishops on the selection committee might have been testing his resolve, sending him to a city of 25,000 within a stone's throw of the Wyoming-Utah line.
The son of Peggy Jeffers and Rick Powers, he has two siblings — brother Will of Mindoro and sister Brandy Erdman of Onalaska.
He attended West Salem Elementary School until middle school, finishing at Melrose-Mindoro High School, where he graduated in 2006.
His main reason for becoming a minister is that "I'm so passionate that the God we know in Jesus Christ is faithful, and we can depend on that."