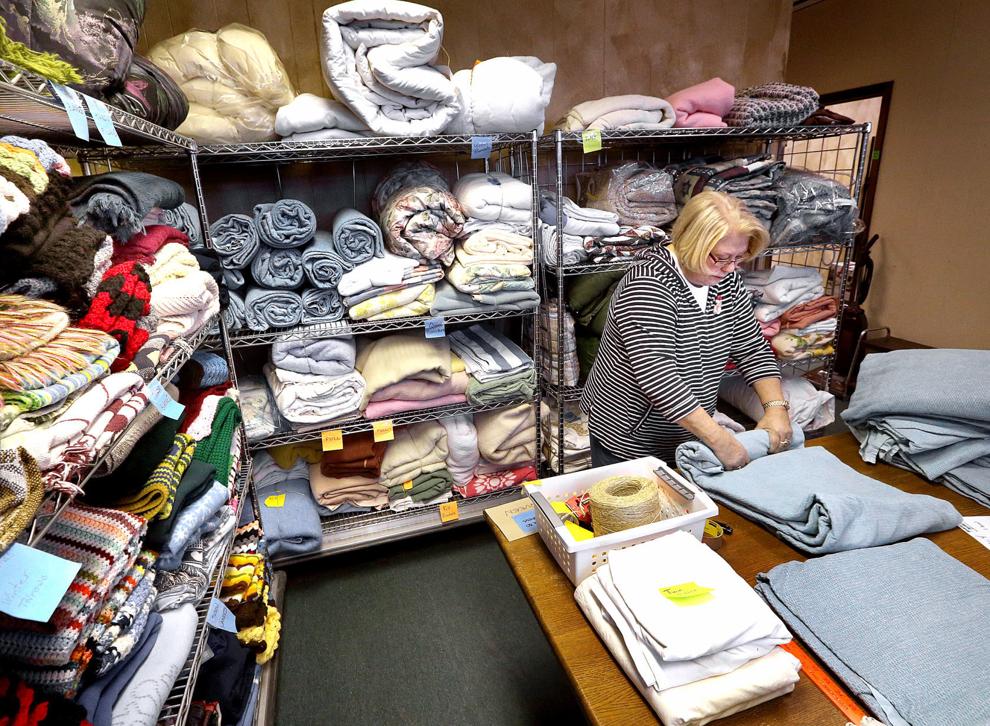 Topping the Christmas wish list for theExchange in La Crosse, which provides gently used furniture and household goods to people in dire straits, is more warehouse space because it's bursting at the seams.
Originally housed in a garage at the apartment building dubbed the Pink Palace near downtown La Crosse when it began two years ago, theExchange now is housed in a warehouse at 110 Causeway Blvd., with a couple of storage containers outside for overflow.
"The program grew, and we realized a need for it in the community," said Sheila Riley, one of the service's three volunteer coordinators.
It has been occupying part of a warehouse rent-free, but the other tenant needed more space, so theExchange was squeezed more to the front until it must move by March 1, Riley said in an interview Tuesday. Fowler and Hammer loaned it a large container where it stores furniture to be handed out.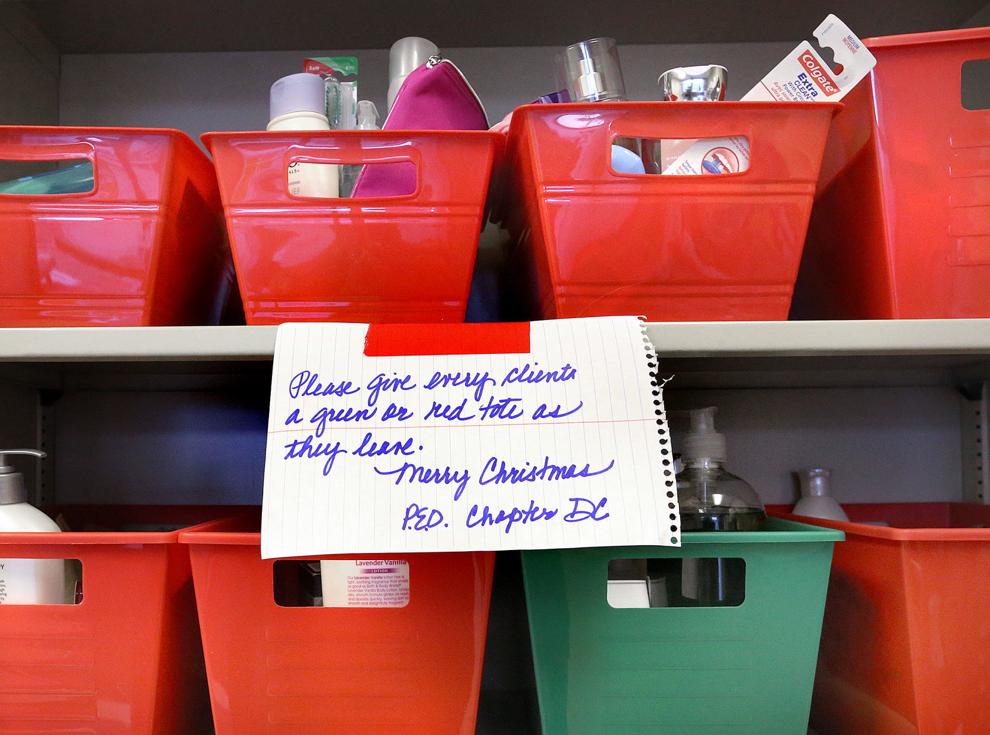 "We knew this was coming," said Riley, who said the ideal would be to find 3,000 to 5,000 square feet of space rent-free, although the group realized that it must meet other requirements.
For example, theExchange needs to be on a first floor for the convenience of people donating items, as well as the people who come to pick out furniture, appliances, kitchen items and other household goods, she said.
The service, originally an independent resource that focused mostly on obtaining items for homeless veterans as they secured housing through the La Crosse Collaborative to End Homelessness, broadened its mission to serve anybody in dire straits who needs the items.
The facility aspires to become part of a national trend toward furniture banks, as espoused by the Furniture Bank Association of North America. It works with social service agencies, whose representatives often accompanying the seekers to the facility to select suitable items.
Most of the items are gently used, although a quilting club donated a new children's quilt its members made, and a few other new items are available, said Joan Waniger, another volunteer coordinator.
The facility, a program of Shelter Development Inc., also has a selection of cleaning products, as well as dishes, blankets, towels and other necessities.
Between January and November, theExchange provided furniture and household goods to 292 households, including all of the basics needed to start a home to 109 of them, Riley said. Volunteers delivered furniture to 165 households.
More than 400 individuals and institutions have dropped off donations in that time period. More recently, theExchange began tracking donation pickups, in which volunteer movers have completed 76 home pickups during the past five months, Riley said.
The facility also accepts financial donations to buy items when supplies run short. Contributions may be made payable to Shelter Development Inc./theExchange, 600 N. Third St., La Crosse, WI 54601.
---
For Goodness' Sake: La Crosse area organizations seek donations this holiday season