This summer, the La Crosse Public Library is hoping to not only get books into children's hands, but to get their bodies moving and the experiences flowing.
During the annual Summer Library Carnival on Tuesday afternoon, the library kicked off its seasonal Summer Dare youth program with a new twist. In addition to rewarding kids for pages read and books browsed — the 2019 goal is a communal 1 million minutes of reading — librarians are encouraging young patrons to branch out into volunteering, exercising and creating.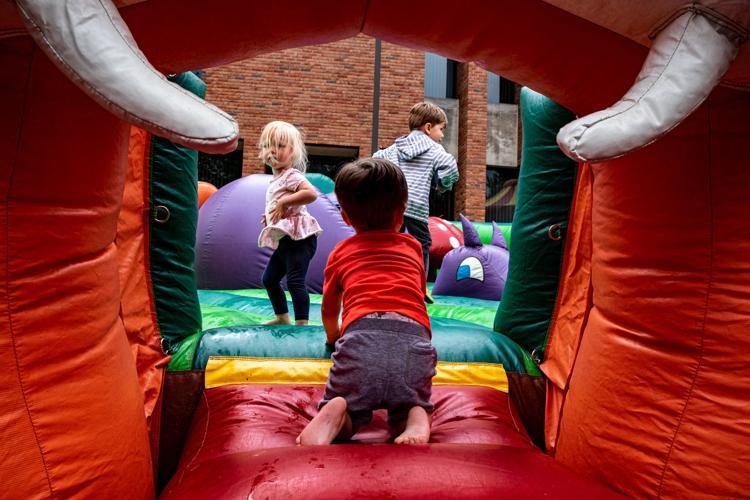 "Rather than focus exclusively on reading, we want our local kids to be learning and growing in all sorts of ways," said Dawn Wacek, youth services manager for the library. "We dare you to be curious and seek out new information, ideas and opportunities. Be active and get outside. Be kind and help a friend or neighbor. Be here and visit the library for fun learning adventures all summer long."
About 1,100 youth registered for the 2018 Summer Dare, with an estimated 700 attending the carnival. This year participants will again receive a Super Reader yard sign, with Dare sheets available at all three city library locations.
The library will host daily activities and events through August, both onsite and throughout the community, to help kids achieve their Dares. Scheduled events include farmers market storytime sessions, poolside and beachside pop-up libraries, junior volunteer training for kids in third through fifth grade, and nature hikes.
"We know that in addition to the reading gap, we have an experience gap among our children," Wacek said. "Our library programs are focused on exposing children to new opportunities."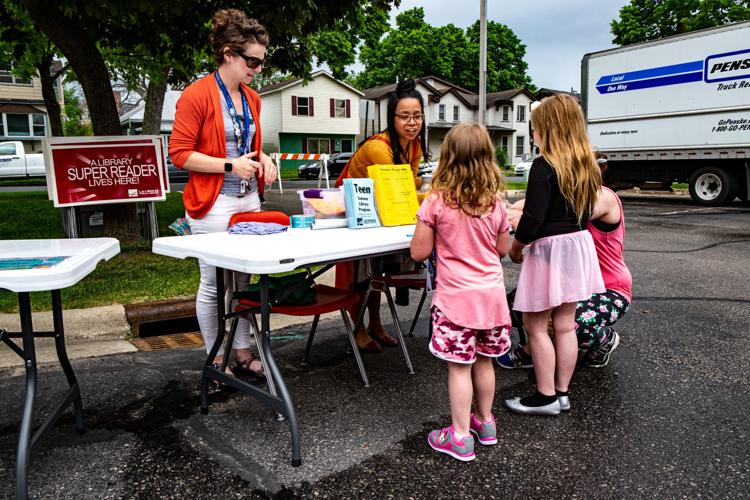 Preschool-age kids are encouraged to read for 20 minutes and complete three activities each week for the Summer Dare, with options including drawing a picture of a favorite animal, having a dance party or searching for stars in the sky.
School-age children are challenged to try a science experiment, donate food for the library's free snack bin or play hide-and-seek, as well as spend 20 minutes reading books from different genres. Some carnival attendees got an early start, popping inside to check out books between blowing bubbles and jumping in the carousel and tiger-themed bouncy houses.
You have free articles remaining.
Register for more free articles.
Stay logged in to skip the surveys.
Summer Dare participant Elijah Dix, 6, set a goal of 12 books for the summer, double his 2018 reading roster. Brother Josiah, 11, was looking forward to paging through mysteries and World War II nonfiction for his summer reading, while sister Miriam, 9, was eager to work her way through "at least 15" chapter books.
After sampling some freshly made cotton candy, sisters Jasalynn and Kiya, both 5, and Milah Neperud, 4, walked over to pet Coulee Region Humane Society therapy dog Lucy. The trio favor Berenstain Bears, Daniel Tiger and Peppa Pig books, with Kiya a frequent visitor to the Children's Room.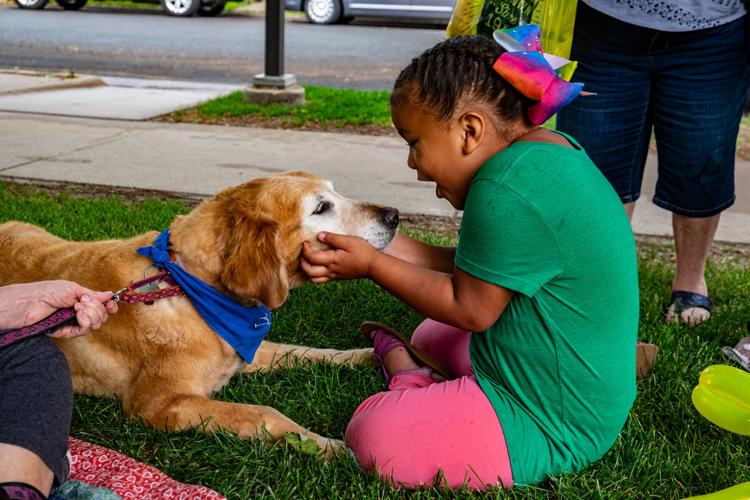 "She loves the librarians," said mom Renee.
Even reluctant readers, or those too young to work through a book on their own, can experience the fun of Summer Dare, says children's outreach librarian Liz Ringstrom, with the roster of activities a chance for both family bonding and exploring new interests.
June highlights include a Mario Kart tournament on June 19 at the North Side library, and a Jedi Training Academy on June 25 and Disney Fandom Fun on June 28, both at the Main Street location.
Next month, kids can expect Dan Kirk: The Juggler with the Yellow Shoes on July 2 and Playdoh Palooza July 9, both at the Main Street location. Later in the month, ReptoMania will offer a close-up look at snakes and frogs, while youngsters with prestigious palates can show off their culinary prowess at Iron Chef: Library Edition cooking contest.
In August, families are invited to gather on the lawn of the Main Street branch for PBS Kids Get Up and Go Day, with music by the Beat Buds, crafts, dancing and a special character guest.
While the Summer Dare program is designed for children ages 11 and younger, teens will have plenty to keep them occupied at the library, with Pizza Thursdays each week from 1:30 to 3 p.m. at the Main Street branch, with craft, pets and survival challenge themes.