Having flexible space to cultivate a community, as well as touches to make the building more inviting, were priorities for people at the La Crosse Public Library's input session Tuesday dedicated to brainstorming ideas for a combined south community library and senior center.
Kathy Helgerson and Jennifer Trost, community members who took time out of their day to weigh in, said it was important to them to have rooms that can be used for a variety of things and connect people of all ages.
"It's a symbol of civic engagement. It's a place for people to learn from each other," Trost said.
However, to be that place, they need space for them to interact.
"The multi-purpose room is key and you need to make it be what it needs to be at any given in time," Helgerson said.
Finding new ways to use those rooms to meet a variety of needs, from card tables for seniors to exercise areas to open space for children to socialize and run around, is key to having a building with rooms that are always in use.
One of Trost's priorities was "getting some of our older neighbors out of their homes. Some of them are isolated," she said.
They're also picturing some dedicated space, like a place for coffee and a place for bookshelves.
Others stressed the importance of things like a drive-up book drop-off, adequate parking and a drop-off area near the door for seniors.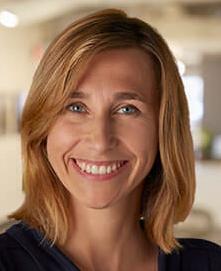 The meeting was facilitated by Dagmara Larsen and Kate Michaud of MSR Design, the consultant hired by the city to develop a scope of work for the library board.
The consultants went over the results of a survey conducted earlier this year, taken by 446 people. According to the survey, right now, people are primarily driving to the library with the intention of checking out a book.
"Part of it is because you don't have any other resources here that they could be utilizing. There are no study rooms at all. The program space is limited. There are some barriers in the building and the design that prevent people from coming," Larsen said.
When the study got into what people want from their library, the priority was having comfortable areas to spend time in, to study or collaborate. Children's programming ranked high on the list, as did meeting rooms and spaces for educational and entertainment programming, like movies, lectures and arts and crafts.
Register for more free articles.
Stay logged in to skip the surveys.
"Those are all community builders. Those are all important part of the library's mission, and it's lovely to see that you guys are putting it at the top," Larsen said.
People also stressed the importance of having a café or coffee shop, where people could enjoy a cup of coffee and a snack or a meal, or even host a potluck.
"Right now we're dreaming big, then reality sets in," Larsen said.
That's when MSR Design gives the steering committee options for the concepts, including renovating the existing building and building a new one.
The consultants also shared the results of its initial building analysis.
"Once you start to improve the building, very quickly you need to improve a lot," Larsen said.
Larsen likened the library structure to a mostly healthy, but aging person.
"This building has been taken care of in a very good fashion, but it's getting old. Everything is getting old at the same time, because that's how it happens," she said.
The roof and the HVAC system are nearing the end of their useful life, the electrical service is at capacity and will soon require a new transformer and the building is not compliant with the Americans with Disabilities Act.
However, that doesn't mean they're in favor of tearing it down.
"We learned about the heart of the community and the love within the community for this building," Larsen said.
The public input won't stop as MSR continues to work on a scope and eventually a design.
"There are a lot of phases ahead of us, so whatever we talk about, it's really important, it's fundamental to the vision of the future, but it's not final yet," Larsen said.