Gary Rudy describes his partnership with Matt Boshcka as co-chairs of the next fundraising campaign of Great Rivers United Way as "the old guy and the young buck."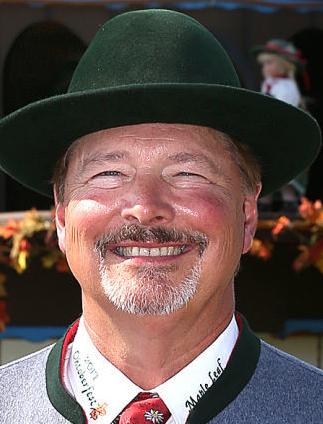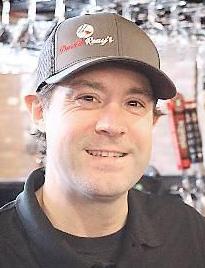 Rudy is the old guy, although the closest he'll come to coughing up his age is to assert that he's "cruisin' in the 60s," while Matt is the buck, at 37.
Rudy, owner of Rudy's Drive-in in La Crosse and Sparta, and restaurateur/entrepreneur Boshcka, say they're excited about teaming up, after years of knowing each other through their businesses, professional associations and fundraising causes.
"I think United Way is a great organization," Rudy said of the agency, which covers a six-county area, including La Crosse, Buffalo, Monroe, Trempealeau and Vernon counties in Wisconsin, and Houston County in Minnesota. With GRUW serving more than 75 organizations, Rudy said it is a convenient way for donors to target contributions without writing dozens of checks. Acknowledging that the just-completed campaign fell $65,000 short of goal, Rudy said, "It's tough to keep things running from year to year. I personally think there are a lot of regular donors," and it knocks the campaign if even one big one pulls out because of shifting business or other reasons.
"One thing for sure is business never stays the same, and there are constant changes," and the same is true for GRUW, he said.
The pair believe they have a few tricks to stir up more donations, with Rudy saying, "Matt's a bright young man. He thinks beyond the box, and he's got a lot of ideas."
By the same token, Boshcka says of Rudy, "He's kinda like the stepfather I never had, and I'm excited to work with him."
He noted that his own background has "a heavy focus on a community base," including having been named Rotarian of the Year, making mission trips to St. Lucia and delivering Mobile Meals since he was 8.
"I'm excited to spread the word on the great work Great Rivers United Way does," said Boshcka, whose enterprises include Dublin Square Irish Pub and Eatery and the Burger Fusion Company, both in La Crosse, David Reay's Modern Diner and Tavern in Onalaska and Valley High Golf Club in Houston, Minn.
"I was pretty honored when Mary Kay (Wolf, GRUW's executive director) asked me to be a chairman," he said.