The sight of 10 herons lined up on Main Street would be impressive enough to anyone, but seeing this flock of herons nearly took Toni Asher's breath away.
Asher, the Pump House Regional Arts Center's executive director, had been at Main Street Plaza west of Second Street during part of the installation of the 10 giant heron statues midday Wednesday. The statues were part of a flock of 36 Herons of La Crosse created 10 years ago through a Pump House initiative, and back then they were scattered throughout the downtown La Crosse area.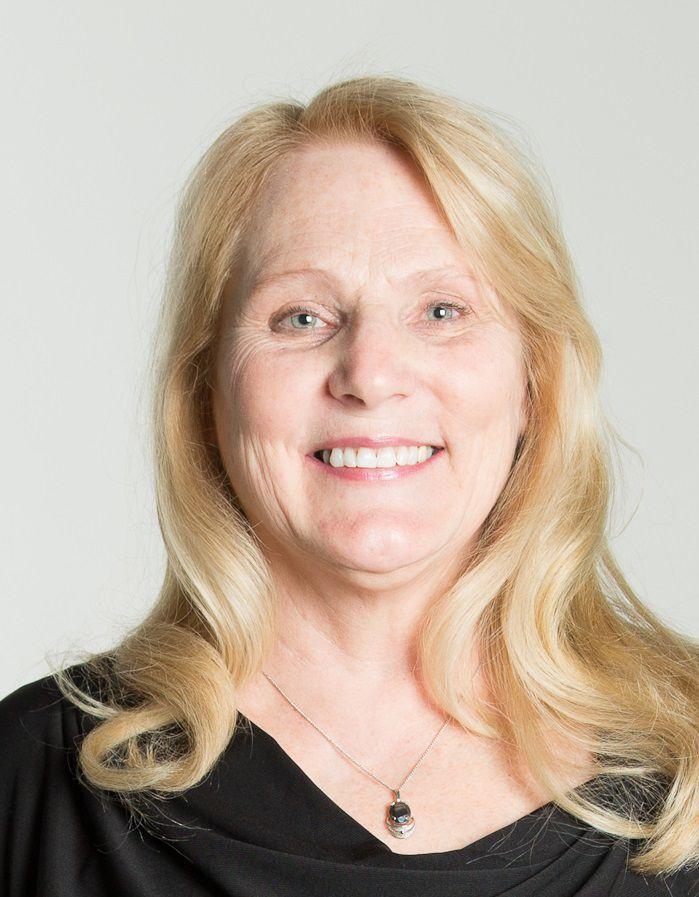 Although some of those original three dozen herons are in private hands now, most of them were in storage. To mark 10 years since what has to be the biggest public art project in city history, Asher and the Pump House board decided to have them spruced up and put on display again, this time clustered in one spot.
Asher had gone to run some errands and happened to look west down Main Street after 10 heron statues had been installed and was struck by the sight, which will be even more impressive after June 1 when an additional 11 herons will be installed.
"It was really exciting to see them all again and be surrounded by these pieces of art that we worked on for so long," Asher said. "I think this is a unique project that combines artists, the city, local businesses and the community to celebrate the arts."
You have free articles remaining.
Register for more free articles.
Stay logged in to skip the surveys.
The heron statues were refurbished by Dave Oswald of DWO Fiberglass Statues in Sparta. In addition to the 21 statues to be placed along the walkway west of Main Street between Second Street and Riverside Park, one more heron — deemed to be indoor only — will be displayed at the Pump House.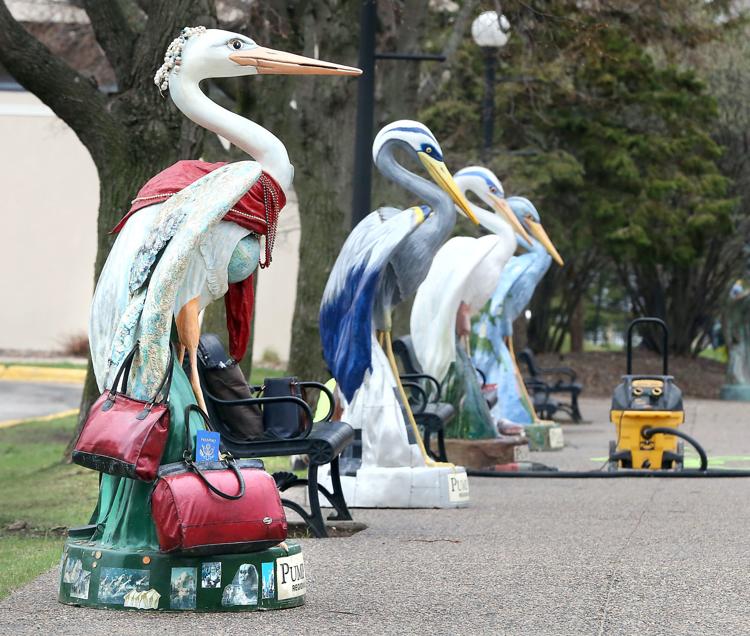 A platoon of volunteers helped in Wednesday's installation, with Dan Mattson and Vincent Whipple of Brickl Brothers heading up the crew.
New nameplates are being made that will acknowledge people who donated to sponsor the redeployment of the herons. Asher noted that there are still a few $250 sponsorship opportunities remaining.
Artists responsible for creating the herons displayed so far include Amanda Mangerson, Amanda McConnell, Roberta Cripe, Doug Snyder, Megan Gjersvig, Barbara Frank and Marti Schwem, Terry and Michelle Peterslie, the UW-La Crosse Art Student Association, Western Technical College graphic design students and Compass art students.
The remaining heron statues should be in place in time for the Pump House's annual Artspire celebration, which this year runs June 8-9. In addition to the art fair, demonstrations, food vendors and beer garden, the event will include live music from Cloud Cult on Friday night and the People Brothers Band on Saturday night.