The La Crosse School District is asking voters Tuesday to extend an expiring $4.175 million levy override another five years, which officials say would allow them to maintain current funding levels.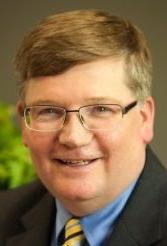 If approved, the referendum would authorize the district to exceed the state-imposed levy limit by $4.175 million each year beginning July 1, 2019, through June 2024. It would extend a levy override first authorized in a September 2004 referendum on $3.6 million annual and which was renewed in 2008 and 2014 at $4.175 million, with 68 percent and 67 percent of the vote, respectively.
"What our board is trying to do is get out in front of this particular referendum in advance, to see if this is something our community can continue to support," Superintendent Randy Nelson said.
Patty Sprang, the executive director of business services, said the referendum is a good tool for planning, particularly with a five-year term that takes the district through two biennial state budget terms.
"We are looking at the future and trying to plan. We don't know what the state budget is going to be bringing in 2019, '20 and going forward," Sprang said.
Nelson estimated the referendum amounts to 5 percent of the school district's budget and said the funds go toward items such as technology programs, capital maintenance and school safety measures, as well as school programming.
"We've used these funds in the past to do a lot of things. It has allowed us to address, for instance, the front entryways to all of our schools," Nelson said.
In the past few years, the district has renovated the entrances to the buildings and added an audio and video check-in system to make them more secure.
"That really has put us in a spot where there are some things with roof and carpeting, and we really ought to be doing some catch-up there," Nelson said.
Previous referendums also supported the district's technology programs, such as providing high school students with laptops and middle-schoolers with iPads. Nelson said passing the referendum would let the district move forward with the third phase of its technology plan, which would update classroom technology such LCD projectors, document cameras and whiteboards.
"We're going to be in the process of going through classroom by classroom and making sure the infrastructure of the classroom is ready to go," Nelson said.
The majority of the referendum funds go toward educational programs and staff to keep class sizes small for the district's youngest students. Should the public turn down the referendum, the district would need to reprioritize and rework its budget, which could lead to cuts to programming and staffing.
"We are asking for the same amount to continue the projects and initiatives we have in place for our students," Sprang said.
A yes vote would not lead to any additional debt for the district.
Tax-wise, a no-vote would save the owners of a $100,000 home $96 per year in taxes, while approval would keep the school district's tax rate steady.
"There are a lot of variables that can impact the final tax that our board approves in October, but the intent here is to keep it at the same level so as to have a minimal impact on taxes," Nelson said.
Nelson was hopeful voters will continue to support the district, saying he was confident the school district did a good job getting a fair, factual message out to local residents.
"It's our taxpayers who will have to decide on Tuesday, yea or nay, whether it's something they can continue to support," Nelson said.
In the past, taxpayers have shown their support for the district, something school officials are grateful for.
"To me, it's a real testament to our community and how much they care about the children and how much they care about their public schools. The value they place on their public schools is tremendous," Nelson said.