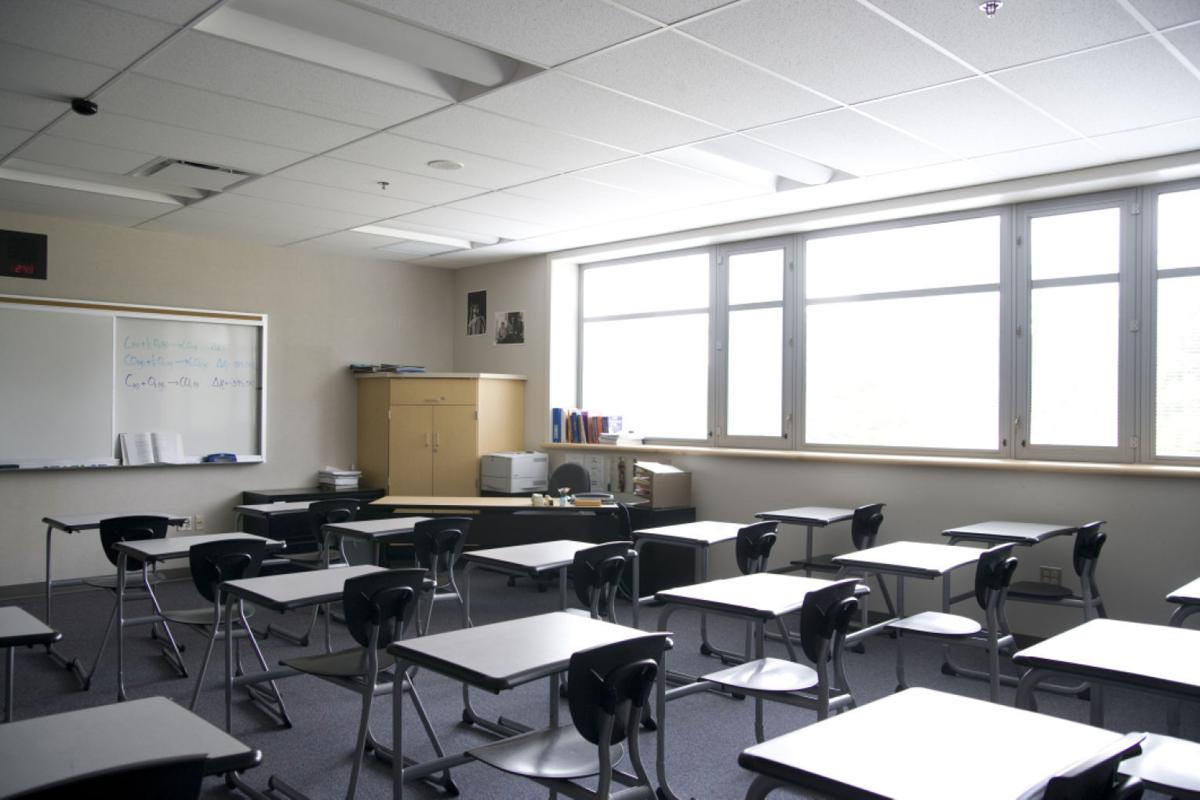 La Crosse School District will begin the school year virtually for its first month of instruction, school officials announced Monday at a school board meeting.
The district will begin instruction virtually for the entire month of September, and will reevaluate for the remaining school year whether to open for in-person instruction.
"It's been a long process, and we're still learning more," La Crosse Superintendent Aaron Engel said on Monday.
All other public schools in La Crosse County worked together on this plan for a first virtual month, and will present it to their respective school boards for approval in the coming weeks. Engel said the schools collectively hope for as much continuity as possible.
School districts have been working with the La Crosse County Health Department to determine how to handle the school year amid the pandemic, and health officials have most recently indicated that if the county is experiencing a severe risk — which it currently is — schools should not meet in person.
"Things could change in the county, absolutely, but with the information we have to-date, that seems unlikely," added Engel said, who said that currently officials believe the county will remain in a high or severe risk until school starts.
"We're trying to manage uncertainty for a lot of folks," Engel said. "We know that starting virtually, we can do that. That's a possibility. That's one of the few areas of certainty for us right now."
And, when schools do eventually open for in-person instruction, all staff, and students from grades first through 12, will be required to wear a mask.
"We anticipate wearing masks until a vaccine is found," Engel said, who said the district has purchased thousands of masks already for students to use, and will be looking at different options for those with health conditions that deter mask wearing.
To determine whether the schools can open in October for in-person instruction or a hybrid version, officials will monitor the risk level the county is experiencing for the last two weeks of September.
So if La Crosse County is experiencing a high-risk level of the disease for the last two weeks of September, the district could partially reopen for in-person instruction come October — if severe-risk, October will likely continue to be virtual.
But, lowering from severe to high risk might not be enough to send high or middle school students back to the buildings, Engel said.
"The intermingling part is the one that really gets tricky," he said of the middle and high schoolers, who move from classroom to classroom throughout the day, mixing with different students.
The district is looking at possible compromises, such as an A-B schedule for two groups of students, or keeping kids in one class for an entire quarter, then switching.
But middle and high schoolers will likely remain entirely virtual for longer a quarter or longer, Engel said.
The district will, however, likely offer all five days of in-person instruction for elementary students if the county moves down to high-risk status, with individual cohorts separating kids.
"Safety is our first concern. If we can't meet the county's guidance, then we can't reopen our school buildings, but we're going to do everything we can," Engel said.
During the virtual start, teachers will still be allowed to be in the school buildings to conduct the distanced districts, if they wish, and the school district and health department are working on ways to offer emergency services for at-risk students, who sometimes need help only offered at school.
The school will also be offering hotspots to families and households without internet access, and with CARES Act funding, the district was able to purchase enough iPads for every student K-12.
The current meal delivery services the school offered throughout the summer and during the closures in the spring will also continue in the fall.
As of now, extracurricular activities will not operate as normal, and the district is still looking at options for things like sports and music.
The Coulee Region Virtual Academy will still be an option for students, but families will need to make a one-semester commitment to the program, which will operate separately than the school's regular virtual learning.
This decision comes after weeks of discussion and pressure from the community for clarity and guidance on what to expect, and though it is certainty for just a month, officials said it was the best option.
"We just didn't want to abandon hope for parents who absolutely need that in-person instruction for their livelihoods," Engel said, adding that the one-month start was chosen to offer both flexibility and certainty during the everchanging times.
Officials also said the decision was a tough one to make, knowing that school is a safe-haven for some.
"I can already see the kids who are going to suffer, because they don't have access to school," Engel said, "the families who need quality education for their students. Students who are homeless, don't have access to good food, that suffer from abuse and neglect, or just need a safe place to be with their peers."
"These decisions are not easy. They keep you awake at night, or with a sick feeling in your stomach," Engel said.
La Crosse school board members largely approved of the plan and appreciated the work the school did to work around so many complex issues.
"I think it's hard to think about a kid getting COVID. I don't think anyone can realize the impact when it gets brought home," school board member Dawn Comeau said, adding that a member of her household has tested positive and that the weeks enduring it have been tough.
School board member Juan Jimenez added, "I think no matter what we do there are going to be some people who are going to be affected negatively. And so long as I think our heart's in the right place and we're trying our best to support all, that's going to be the most important thing we can offer."
The school district will be sending out more information to parents and staff in the coming days on what to expect.
"The big thing is that it's the conditions in the community that determine whether schools can reopen, not our own preferences," Engel said.
"This is a public health crisis, not a public education crisis," he added.
"Safety is our first concern. If we can't meet the county's guidance, then we can't reopen our school buildings, but we're going to do everything we can" Aaron Engel, La Crosse superintendent
"Safety is our first concern. If we can't meet the county's guidance, then we can't reopen our school buildings, but we're going to do everything we can"

Aaron Engel, La Crosse superintendent
Concerned about COVID-19?
Sign up now to get the most recent coronavirus headlines and other important local and national news sent to your email inbox daily.