The La Crosse Parking Utility is looking to get a better idea of how parking is used and how that will change in the future through a detailed study approved Monday by the Board of Public Works.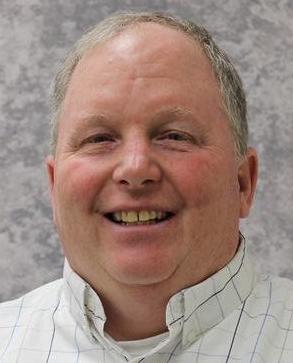 Consultant Rich & Associates will build off its 2014 La Crosse parking study to evaluate current parking conditions and project future demand in several targeted areas throughout the city, including a large portion of the South Side, according to parking utility coordinator James Flottmeyer.
The previous study stuck to downtown La Crosse. The new one will extend the boundaries to include on-street parking from the Mississippi River to Losey Boulevard and from La Crosse to Cass streets. It will also include the area between Gundersen Health System and Mayo Clinic Health System, the area surrounding Western Technical College and University of Wisconsin-La Crosse, and the Caledonia Street commercial area on La Crosse's North Side.
"We're expanding it quite a bit to take in some of our other trouble areas," Flottmeyer said. "Also, we're going to look at paid on-street parking and our residential parking permit program."
The consultants will update the parking space inventory, including all public and private off-street and on-street parking available. They will review the land and parking use in the area and conduct online surveys as well as stakeholder interviews to get a full view of the current parking supply and demand.
The study also will include a review of existing parking management, signage and policies, including the residential parking permit program.
"There's a lot of pieces to the parking puzzle that they're going to look at and address," said La Crosse Assistant Police Chief Rob Abraham, who oversees the parking utility.
The consultant will be able to summarize parking needs by block, as well as project short-term and long-term parking needs.
The group will come back with recommendations for the city, including potential changes to the parking management system or city zoning requirements, as well as where the city could use more parking or different pricing strategies.
"We're asking them to look a lot of different things and provide a lot of input that will provide guidance to the council for years to come on the parking situation," Abraham said.
La Crosse Mayor Tim Kabat spoke in favor of the study, saying it will provide information that will be helpful as neighborhoods consider instituting parking benefit districts to charge for on-street parking.
"I think it's important, especially with the parking benefit discussions and the pilot programs and everything else, to try to get a true sense of the local universal parking challenges that we have," Kabat said.
The study will cost $100,000, which will be taken out of the parking utility budget.