La Crosse residents will soon no longer be able to put Styrofoam and some other plastics in with the recycling.
Harter's Quick Clean-Up and the city of La Crosse are tweaking recycling rules for city residents after a Monday decision by the Board of Public Works allowed the company to stop taking three types of low-grade plastic.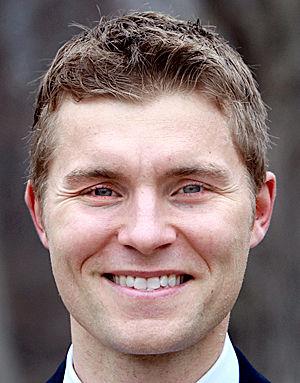 The company will no longer process plastics labeled 3, 6 and 7, which includes polyvinyl chloride, polystyrene and other very low-grade plastics, after a request from Mathias Harter, general manager of Harter's Green Circle Recycling.
The small change will be included on the mailer that goes out each year to users, Harter told the board.
"It's not going to hurt us at all. We're talking less than half of one percent of the overall stream," Harter said.
They will stop taking PVC pipes and vinyl siding, as well as Styrofoam, plastic forks and spoons, clothes hangers and other plastics labeled 3, 6 and 7.
"There's just nothing to do with them when we recycle them. When we take them in our recycling plant, we can't ship them anywhere and have someone reuse them, so currently they go to the waste-energy facility," Harter said.
The move should lower costs and increase efficiencies for Harter's, which will help combat changing markets due to China's recent ban on imported plastic waste. While Harter predicted the markets would eventually recover from the change, the company is looking for ways to operate more efficiently.
"This helps because it cleans it up. Really when you're competing in a saturated market, there's a lot of material out there, if you're able to clean the material up, then your stuff is more attractive," Harter said.
With no market to sell those materials, it doesn't make sense to continue to collect them.
"It takes effort to pull them out of the stream and some of them we miss and they go in with other materials in the paper bails or wherever they end up going when they make it down the wrong channel, and they contaminate that," Harter said.
While council member Gary Padesky understood Harter's concerns, he wondered how they would avoid higher waste after eliminating some categories of plastic.
"La Crosse does a really good job of recycling now. How would we stop people from getting confused on this and end up with a lot more recyclables in the trash?" Padesky asked.
Harter doesn't expect the change to affect the volume of material recycled in the city, because the materials make up so little of the recycled materials.
"Usually the people who pay attention to this type of information, media that's put out, they're the people that care and they're going to pay attention and do the right thing," Harter said.
---