Keaton Dahl has battled severe foot problems for nearly half his life, but despite countless infections, surgeries and implements, the 11-year-old sports enthusiast continues to take the field.
Keaton, of La Crosse, was diagnosed at age 5 with chronic osteomyelitis, a severe and potentially incapacitating infection of bone and bone marrow, in his left foot.
Over the years, the gym class enthusiast and aspiring pro athlete has taken numerous rounds of antibiotics, tried implants, casts, walking boots, custom insoles and physical therapy and undergone several surgeries and hospitalizations. In 2018 alone, Keaton incurred four simultaneous infections in his foot.
"It was kind of hard because I couldn't play the sports I loved," Keaton says.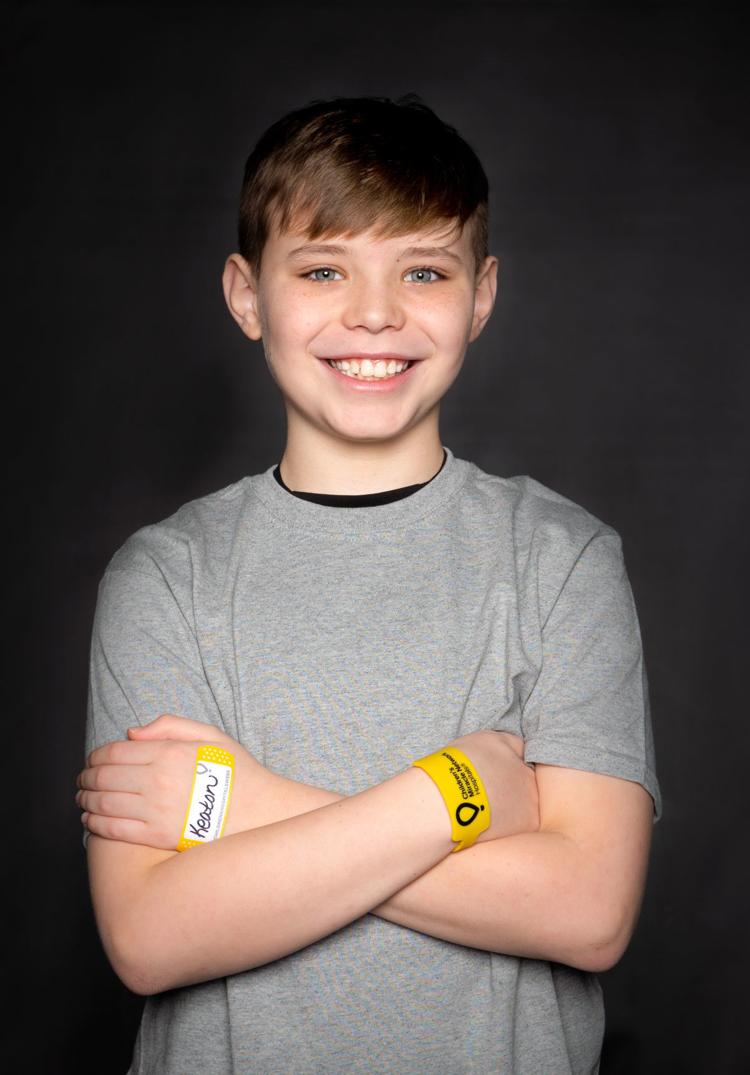 Osteomyelitis is rare, affecting only around three in 10,000 Americans, according to the National Organization for Rare Disorders. Symptoms include intense pain and swelling in the affected area, fatigue, fever or chills and limping. The condition can manifest when a bacterial or fungal infection develops within a bone or spreads to the bone from another part of the body.
In April, Keaton was one of five regional youth named a 2019-20 Children's Miracle Network Hospital Hero, the group selected for their optimism and resilience as they battled excruciating health problems and braved frequent hospital stays.
Next week, he will again be honored during the CMN Radiothon, a three-day fundraiser benefiting area youth with severe health conditions.
Keaton and his parents, Tim and Allison, will be among those sharing their stories during the event, being held in the Gundersen Clinic lobby and broadcast from 6 a.m. to 6 p.m. Thursday, Oct. 17, and Friday, Oct. 18; and 8 a.m. to 2 p.m. Saturday, Oct. 19, on WQCC-FM, WLXR-FM and KQEG-FM. The event will also air live on the Gundersen Health System YouTube and Facebook pages.
You have free articles remaining.
Register for more free articles.
Stay logged in to skip the surveys.
"We're really excited," Allison said. "It's a great way to share that CMN helps a wide range of families."
The 2018 Radiothon raised $140,000, with funds used to support local families through grants for therapies, adaptive recreation opportunities, special equipment or medication costs, as well as to purchase equipment and items for the pediatric department at Gundersen Health System.
Allison expresses her appreciation for the food and gas cards CMN provided her family during Keaton's hospitalizations, as she and her husband used up all their vacation time at work to be by their son's side.
"It's amazing they were there to help us," Allison says.
Keaton says he is currently experiencing very little pain and is active in baseball and basketball. While his symptoms are mainly dormant, Keaton's chronic osteomyelitis could recur. He chooses to enjoy the moment and encourages other kids with health issues to keep their spirits high.
"Always stay positive," Keaton says.