A La Crosse woman's play focusing on sexual abuse of military service men and women by their superiors and peers not only has earned a "life-changing" label but also will be featured on a national stage.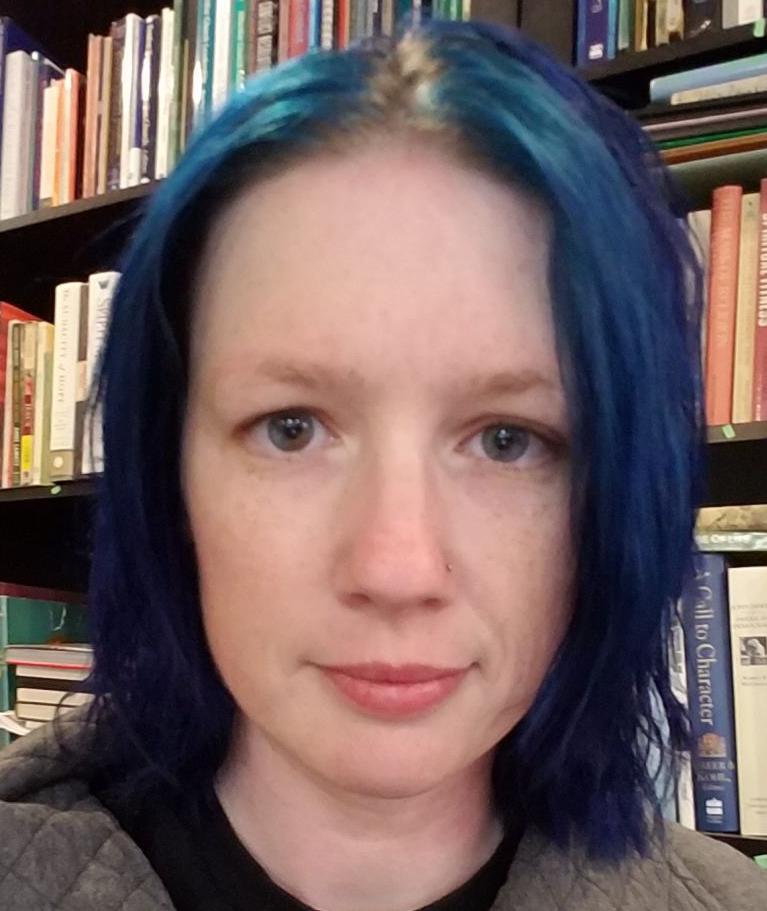 Rachel Carter's play, "Speaking Out: Why I Stand," will be featured July 21-23 at the Women's Museum of California in San Diego. The sponsoring organization is the American History Theater in San Diego, which also has contracted her to lead workshops for survivors of military sexual trauma that weekend.
Carter, who was raped in 2004 by a fellow soldier who was never punished, pulled the play together in 2013 from stories of assaults she and others endured to give voice to MST survivors.
"I spent over six years drowning in silence because I thought I was the only one," Carter said in an interview last week.
'Invisible War' awareness
Carter said she realized that there are legions of MST survivors when she saw "The Invisible War," a highly acclaimed documentary that premiered at the Sundance Film Festival in 2012 and piled up awards.
"The Invisible War" unveiled the depth of a sexual assault scandal in the military that had been cloaked in secrecy in a system that was more prone to punish and banish victims than seek justice for them. Meanwhile, it left predators free to continue their abusive behavior in the military, as well as in civilian life, Carter said.
"I realized that I wasn't alone and that I needed to stand up and speak out," Carter said. "This theater project was a way for survivors and loved ones to share their stories and poems anonymously or with their first names.
"It gave them an outlet and helped them feel a part of this movement toward awareness and justice — even if they are not in a place to put their face in front of it," she said.
MST victims' stories and poems about their experiences are the bones of the play, while actors read each entry to provide the flesh. In her own case, after she filed a charge, she was interrogated for several days and, ultimately, her commander forced her to drop the charge, she said.
Carter was written up for fraternization, which was banned, but her assailant was not written up. Seeing him repeatedly in a subsequent assignment exacerbated her post-traumatic stress.
The Army ultimately gave her an honorable discharge, based on its allegation that she had a personality disorder. She said she considers herself fortunate in receiving an honorable discharge, which is uncommon for MST victims.
Thousands of cases reported, unreported
The American History Theater's decision to stage "Speaking Out" is gratifying to Carter because it will help raise awareness of the extent of MST, she said. Although Congress and the military have promoted efforts to end the problem, it persists, with thousands of cases reported every year — and even more unreported ones, according to U.S. Defense Department statistics.
Many victims don't report assaults because they are afraid nobody will believe them or they will face retaliation instead of receiving help.
"The other important part of getting the play out there and into a theater like the American History Theater is that not only are these stories being heard across the country but also, hopefully, more survivors will hear them and realize they are not alone," she said.
"I've had a lot of positive feedback from the survivors because it has helped them feel like their story — what happened to them — matters and that people are finally listening to what they have to say.
"This project is about helping victims become survivors just as much as it is about helping raise public awareness to the epidemic of military sexual trauma," Carter said.
"It's not just a military issue. It's a public issue," she said, adding that the play includes stories of survivors who were assaulted as far back as the 1960s and '70s. "This has been going on for generations."
"Speaking Out: Why I Stand," which lasts 45 minutes to an hour and has its own Facebook page, premiered with a cast of 15 area actors in April 2014 at The Muse Theater in La Crosse.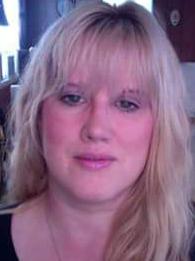 Among the actors was Dawn Noling of La Crosse, whose role was reading Rachel's story and who describes the play as "emotional and timely."
Noling found one of the stories, written by Marine Corps veteran named Gary, particularly moving. He told of the return home of his daughter, Carri, after her military discharge in 2009.
Gary didn't know the details of why his 20-year-old daughter received a bad conduct discharge — until "five days after she came home and drank herself to death," Noling said.
Her father then discovered, after finding and reading her diaries, that she had been raped and was suffering from MST and PTS.
"These stories need to be heard," Noling said. "So many young people have had to carry this burden of being sexually assaulted, but nobody believed them. They think their life is over. That's what happened to Carri."
After the play, Noling and Gary, who lived in Ohio, became Facebook friends, communicating increasingly through May and June 2014. They became engaged on July 12, 2014, and were married on Aug. 8, 2015, when she took his surname: Noling.
"That tragedy became something beautiful for us," she said. "The play is very personal for me."
These days, "Gary has his times. It's hard to lose a child, especially in such a tragic, tragic way," Dawn said. "He had no idea she had been raped, until he found her diaries."
Survivor to advocate to lawyer
Another "Why I Stand" story is that of Brian Lewis, who was in the Navy when a higher-ranking shipmate raped him in 2000. He also is in "The Invisible War."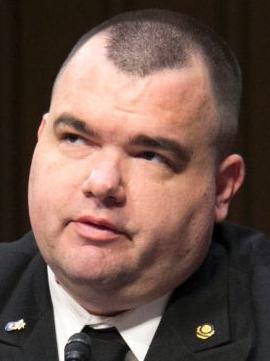 Told by a senior officer not to cooperate with the Navy, Lewis said during an interview that he grappled with the trauma for a year before evolving into a survivor. He then became an advocate, including becoming the first male survivor of military sexual trauma to testify before Congress. The Twin Cities resident is within days of becoming a lawyer in Minnesota, where he can ramp up his advocacy.
"Rachel's work is very valuable — it is life-changing — because it shows an actual person's face you might see on the street," he said.
His rationale for submitting his story for the play: "I hoped that it would put more light and more awareness to a topic that has fallen by the wayside and needs to be brought back."
The American History Theater opted to showcase Carter's play because it meshes with the theater's two missions, said co-founder and President Hal Berry, a 74-year-old retired history and theater professor.
The first is to "re-create national history on stage, warts and all," and the second, to help men and women in the military, as well as those no longer active, said Berry, who taught at a community college near St. Louis before retiring and moving to San Diego.
Berry chose San Diego because of fond memories from his days in the Navy there right out of high school in 1960. Resistance to retirement prompted him to get a part-time gig teaching at Palomar College in San Diego. There, he met Amber Robinson, a student who would become the theater's co-founder in 2014 after she graduated.
"Amber is an incredible human being" who served in the Army for 10 years, including three tours in Afghanistan and received the Bronze Star for Valor, Berry said.
"She is so talented, and her heart is so (attuned to) helping veterans who have had sexual trauma," he said.
A keynoter at one of the theater's workshops told Berry and Robinson about Carter's play, said Berry, who handles the theatrical side of the history organization, while Robinson coordinates events and workshops.
"You need to connect with her," Berry recalled the woman saying. "This lady has a play, and we decided it would be a great thing.
"There is a lot of interest because San Diego is such a military town, and military people like history," Berry said. "We have a huge VA here, and with the issues veterans face, it's a ready topic."
Females in Army see MST 'all the time'
Robinson, who is vice president and communications director for the nonprofit organization, said, "As a female in the Army for 10 years, you see MST all the time."
After their referral to Carter, "the cards fell together, and we partner with the women's museum" for the venue, she said.
As for Carter herself, she seems different today from she was during an interview four years ago, when her demeanor was subdued, cautious and somewhat closed in — even as she continued her struggle to overcome the trauma. Now, her voice is animated, more buoyant and hopeful.
Carter attributed that change to the confidence she has gained from the therapeutic value of creating the play, her involvement with contributors and hearing from people who have found the play valuable to their recoveries.
Noling echoed those impressions, saying, "While reading for the play, I got to know Rachel and where she is coming from and her emotional connection.
"She is in a happy relationship (being remarried last fall) and has a lot of support from her family," Noling said. "She is more secure because she has so much to look forward to."