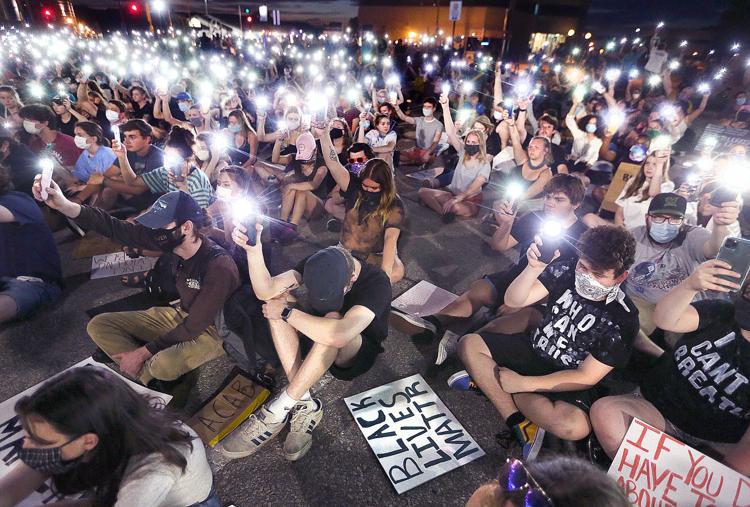 Protesters have been marching in streets all summer to condemn police violence and systemic racism in America, including several demonstrations in La Crosse and surrounding communities.
And while events have been escalated in other communities — like Kenosha and Portland, Ore., where buildings have been burned, stores looted, protesters pepper sprayed and arrested, and individuals shot and killed — the protests in La Crosse have largely been peaceful marches.
Though the different groups in various cities around the country are fighting for the same cause, why do some demonstrations lead to violence and destruction, while others end with activists safely packing up their signs and going home unharmed?
Local organizers and academics say escalation can be sparked by many factors.
Police presence
In La Crosse, police have cooperated and assisted with organizers, mostly helping create safe traffic barriers for marches, and sometimes even speaking to protesters in solidarity.
They have never shown a use of force while at protests, like showing up in riot gear, with tear gas or pepper spray, heavily armed or other tools police have used elsewhere to seek control over crowds.
"When police show up in their full riot gear, or with the tear gas," said local activist Kat Sletten, "I think protesters automatically feel like they've come there to use it."
"It creates a very hostile situation, I think, when you have a group of people who feel like the police are just waiting to hurt them," Sletten continued, saying La Crosse police show up to protests the same way they would Oktoberfest.
This phenomenon — that when police show up to a protest aggressively, protesters react aggressively — isn't new.
Several studies cited by The Marshall Project, a nonprofit journalism group for criminal justice, show that when police respond to protests using escalated force to try and maintain control — such as tear gas, riot gear, weapons and more — it often goes wrong.
"In general, when we start to see things beginning to escalate, it's usually when something happens, or when some condition is experienced where people aren't exactly sure what to do," said University of Wisconsin-La Crosse sociology professor Tim Gongaware, who is the chair of the Department of Sociology and Criminal Justice and studies social movements.
Gongaware emphasized that if protesters have an expectation of how a protest will go, or how outside forces, such as police, will react, and that suddenly changes, things often escalate.
"When there's some ambiguity there, they're going to try and choose behaviors that make the most sense to them. So if somebody's coming at them in a very aggressive stance, they're going to respond in a defensive way," he said.
And if a community already has existing trust issues with police, say because of a widely seen act of police brutality or incidents of implicit bias, it can escalate things even more, Sletten said.
"It really depends on kind of, what is going on in that city," she said, "and how far trust has been broken down between organizers and the police."
If La Crosse police showed up to the next protest in riot gear, Sletten said, it would be a "very scary dynamic," and would begin to break down the level of trust between the community and police, which often escalates protests more.
"If they responded like that, it comes off as a signal that they're not on our side," she said, noting that organizers would still encourage protesters to stay peaceful.
But at the same time, a curve ball from other sources — such as counter-protesters — can lead to escalation as well.
For Sletten, as an organizer she said she is actually more concerned that counter-protesters and the "blatantly racist" will escalate a protest more than the police.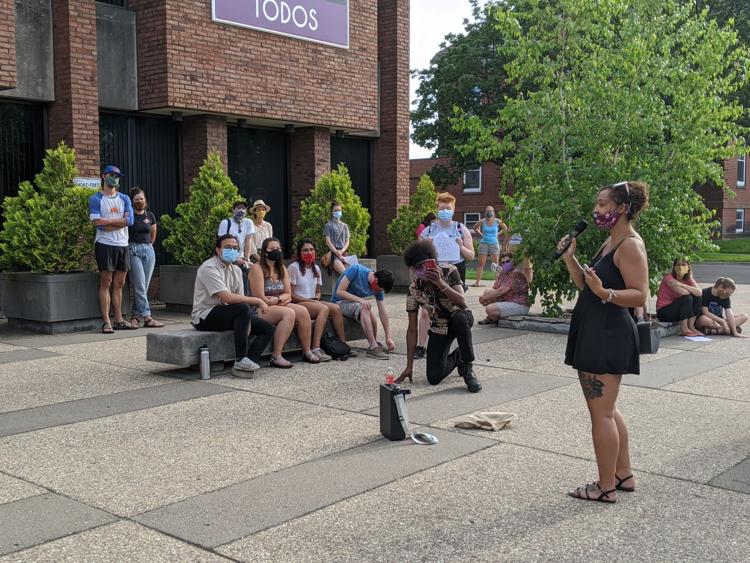 In the same way that police haven't shown up to La Crosse protests in aggressive, escalating manners, counter-protesters have kept largely quiet — unlike communities like Kenosha, where a white teenager shot and killed two protesters; or in Portland, where a right-wing protester was shot and killed.
Protesters in La Crosse have seen boats with Trump flags and a pick-up truck with a Confederate flag drive past them in Riverside Park where they often meet, but there have been no reports of violent, agitating forces.
"People who think that they are acting on behalf of the police department, acting violently on behalf of the police department. Then that's really scary," Sletten said.
"That's what's so scary. They believe that they're right," she said.
Clear goals for protesters
It's not just how outside forces show up to a protest that can contribute to how it plays out, though. The way protesters and organizers themselves show up can be just as impactful.
In La Crosse, organizers have been commended for their clear goals to keep the protests peaceful and educational, which aids in not escalating the situation.
"They've been incredibly clear that these are supposed to be peaceful," Gongaware said, noting that organizers have been clear about a wide range of things, from avoiding violence to following COVID-19 precautions.
The organizers think the message of peace is strongest when it's across the board, too.
"That's at the top of our priority, is the safety and recognizing that we are being peaceful, and setting that tone," Sletten said. "We'll always say, 'We're here to educate.'"
"And yet, in those same moments, (Police Chief) Shawn Kudron has never once ordered his department to show up to one of these things in full riot gear," she said.
"If you have leadership that wants a peaceful environment, then that's what you'll have," Sletten added.
The more a community experiences violence and injustice, especially when it can be widely experienced by the whole community — say through a live stream or recorded video — the stronger reactions can get.
The La Crosse community has yet to experience a violent act like that of Jacob Blake or George Floyd that's been caught on camera, which may contribute to the tone of the protests.
"As people have more direct experience and they can see it more directly within their own communities, they will potentially have stronger reactions to it more," Gongaware said.
Protests remain ignited against police brutality and systemic racism all over, and as people look on — and as some cities go up in flames and people are hurt, while others remain peaceful — it might seem simple to draw a complete line between the "good" and the "bad."
"These kinds of violent interactions, or aggressive interactions, these can occur, and it can look like it's the group that's doing it. And in the end, it's typically emerged out of a specific situation," Gongaware said.
"We see what happened, we see a dramatic or tragic result, we know that the traumatic result occurred," he said, "we see who's involved, sometimes we see the individuals.
"But we don't always have the details about how it got to that point," Gongaware said.
Rally for justice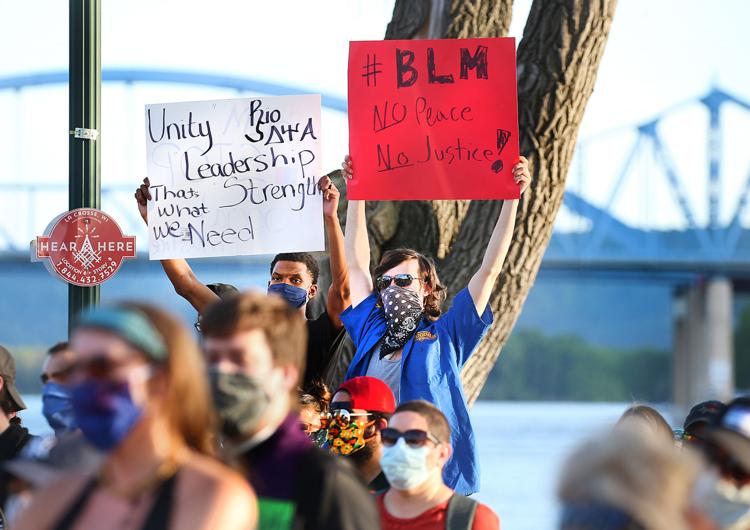 Rally for justice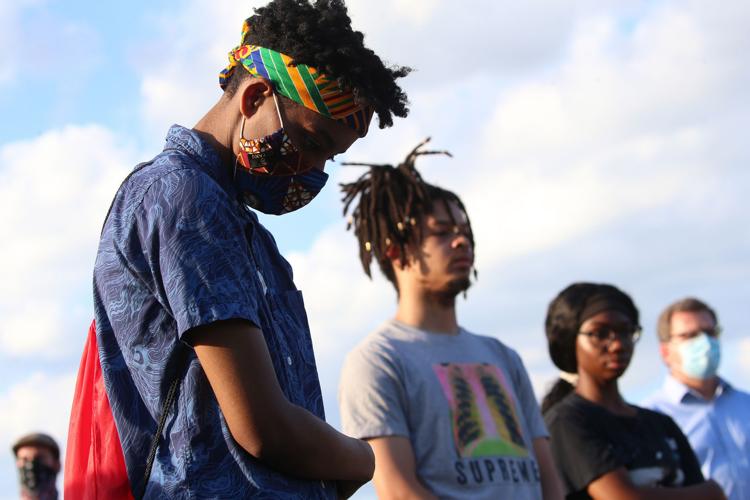 Rally for justice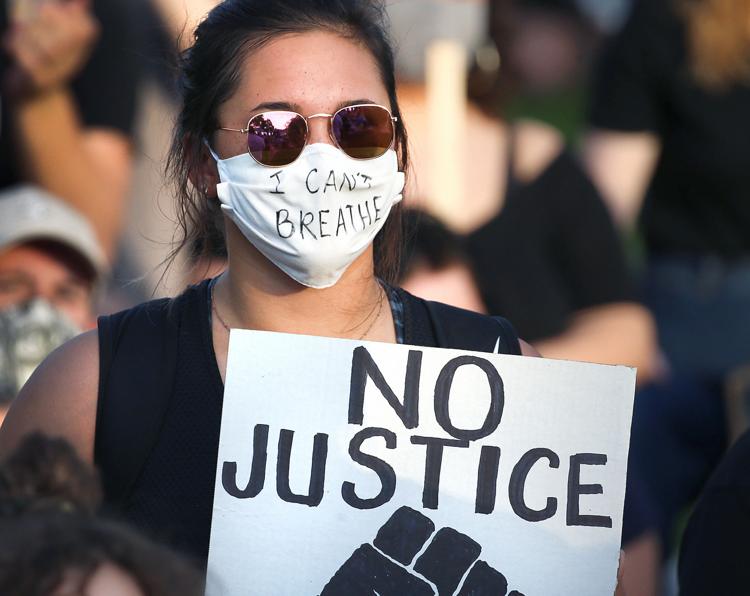 Rally for justice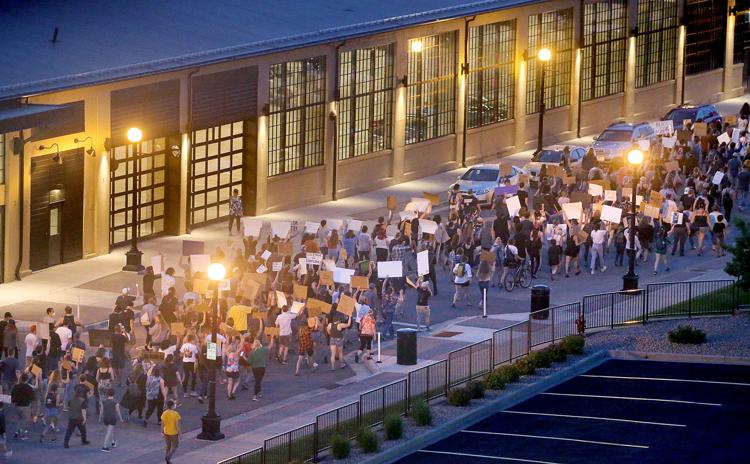 Rally for justice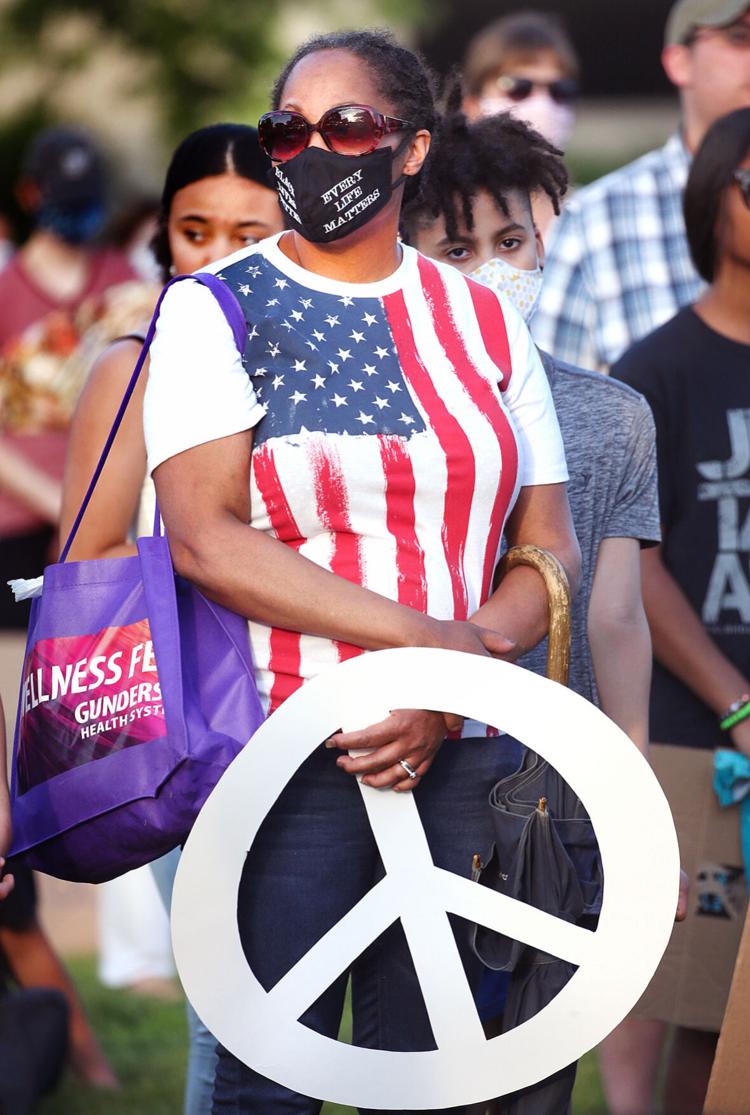 Rally for justice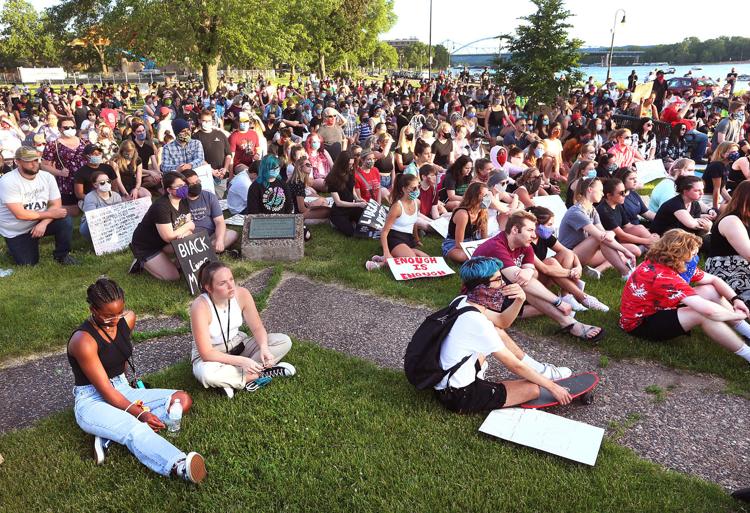 Rally for justice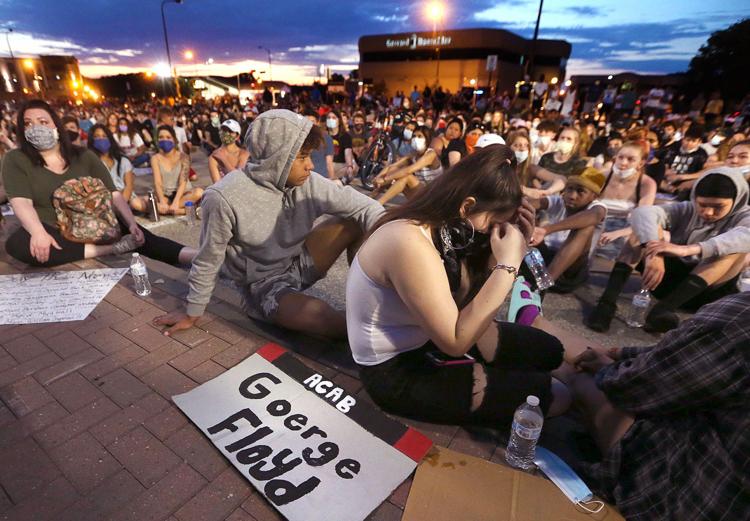 Rally for justice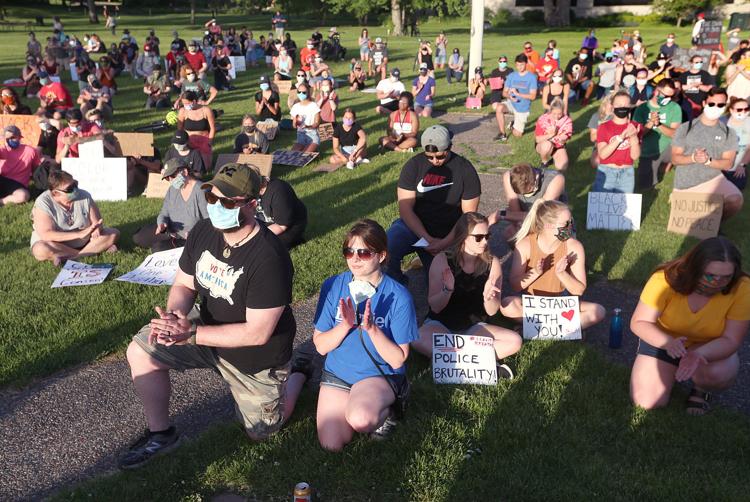 Rally for justice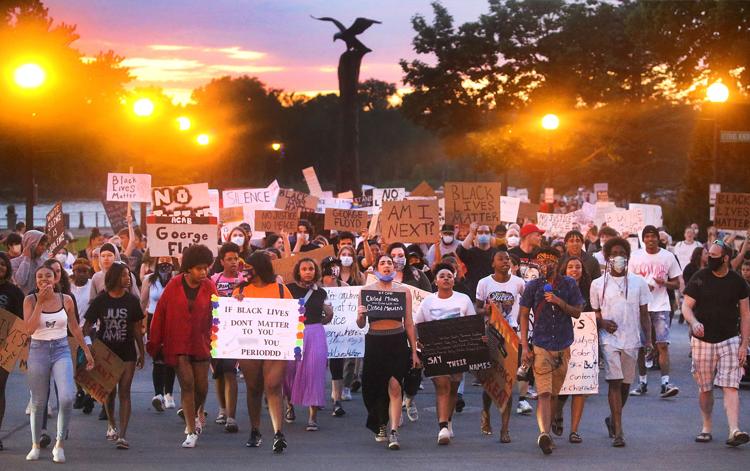 Video:Justice for Georgr Floyd
Rally for justice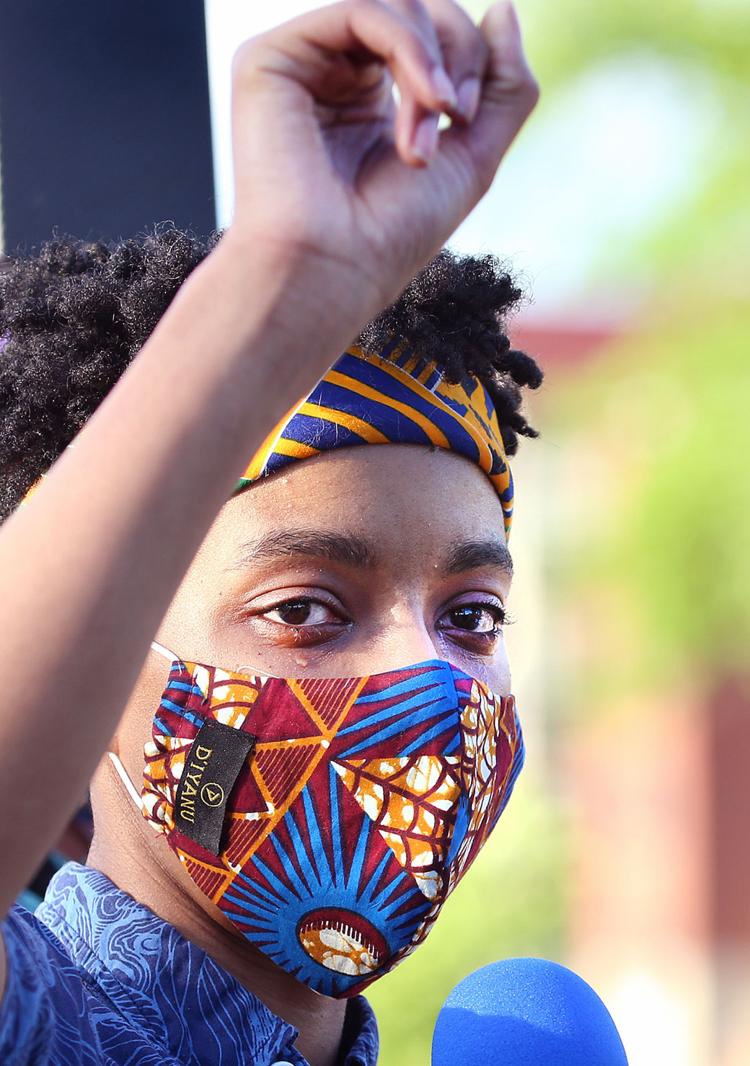 Rally for justice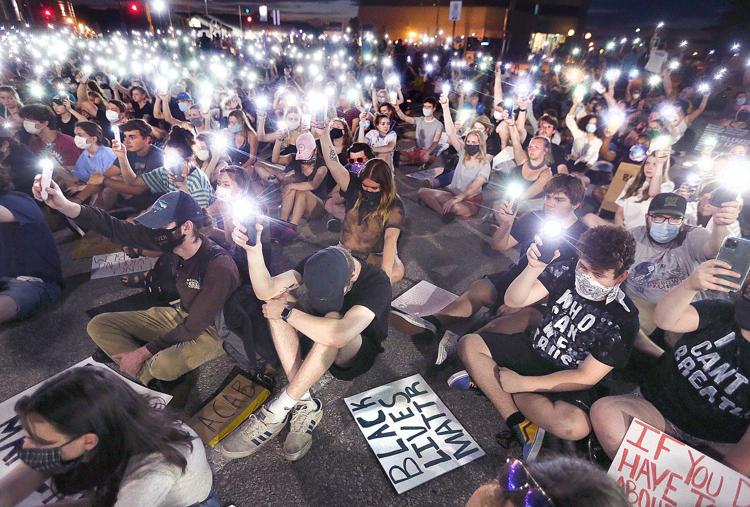 Rally for justice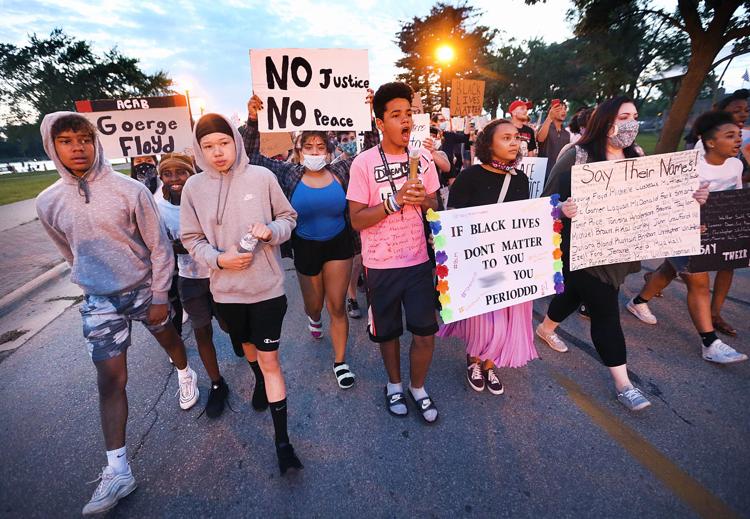 Rally for justice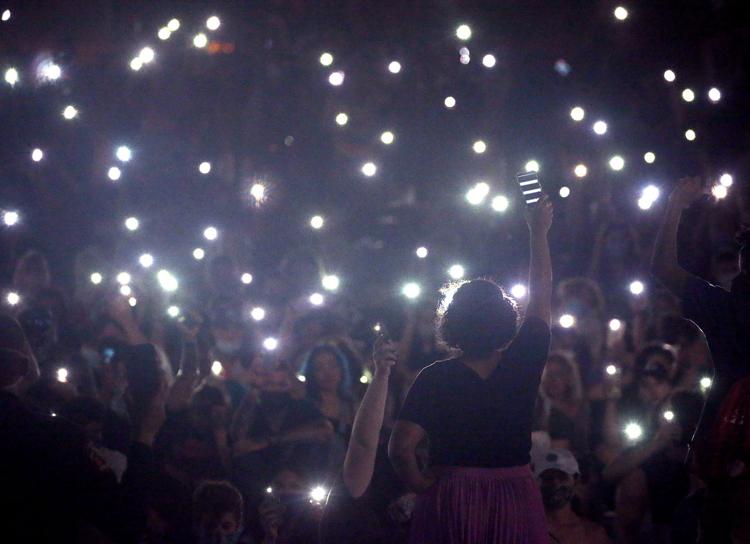 Rally for justice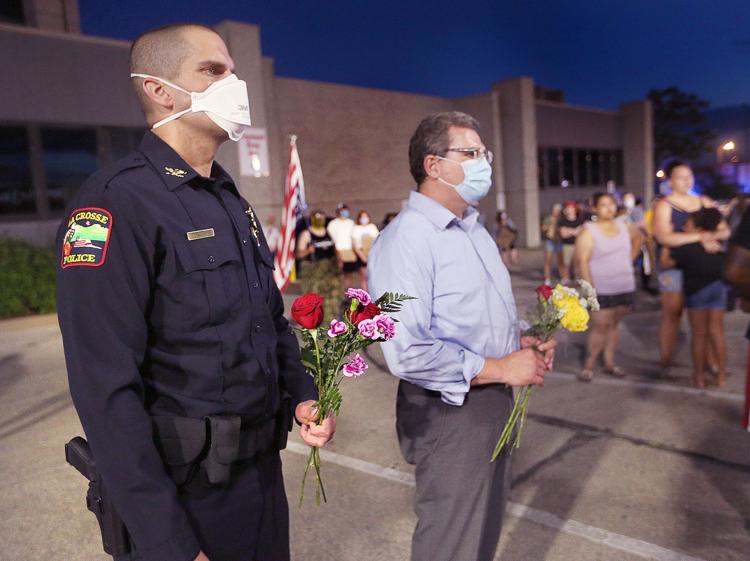 Rally for justice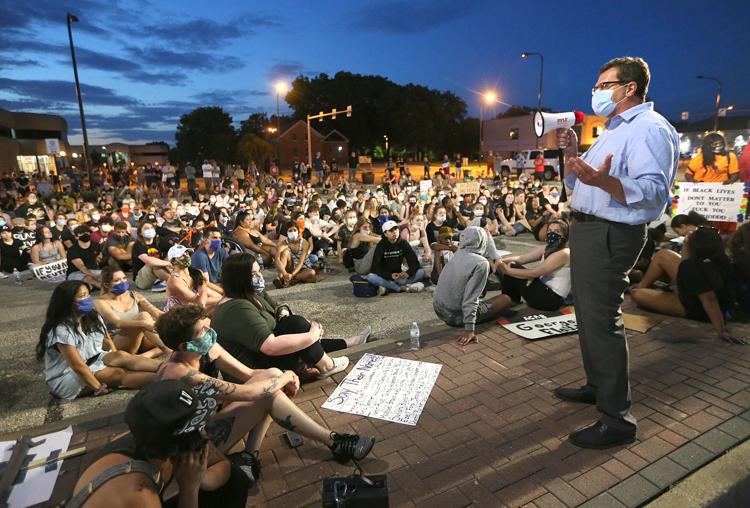 "If you have leadership that wants a peaceful environment, then that's what you'll have.".

Kat Sletten, local organizer
Get local news delivered to your inbox!
Subscribe to our Daily Headlines newsletter.