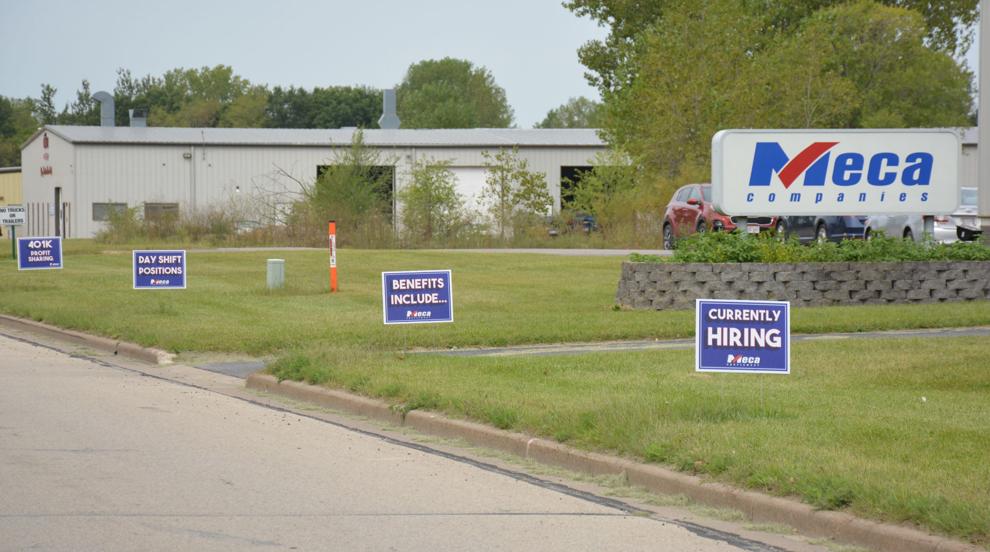 In the days leading up to the Labor Day weekend, a few signs still sat in business windows in downtown La Crosse reading: "now hiring."
They offer a small glimpse into the job market battered by the pandemic continuing on its path recovery. But on this Labor Day, a federal holiday born out of a labor movement, the solutions are not one-size-fits-all, including in the Coulee Region.
In western Wisconsin, the unemployment rate has nearly reached its pre-pandemic numbers, and more employers are finding ways to bring workers back, adapting to the ways the pandemic has changed labor.
The region as a whole had a 3.5% unemployment rate in July, the fourth lowest rate of the state's 11 regions, according to a spokesperson with the Wisconsin Department of Workforce Development. That's down 0.6% from June, and 0.3% from 2020.
Here are the July rates for the counties in the Coulee Region:
Buffalo: 4.2%
Chippewa: 3.6%
Crawford: 4.2%
Eau Claire: 3.4%
Jackson: 4.8%
Juneau: 4.4%
La Crosse: 3.1%
Houston: 2.5%
Trempealeau: 3.6%
Vernon: 3.1%
Winona: 3.1%
But it is not a perfect recovery. While jobless claims are at an all-time pandemic low, the amount of jobs created around the country in the last month took a disappointing, sharp decline.
The improving unemployment rates also do not mean the many reasons people found it hard to return to work amid the pandemic, and still find challenging, have been resolved — child care shortages, unlivable wages, health concerns, transportation and a new lens on life many people found during the pandemic.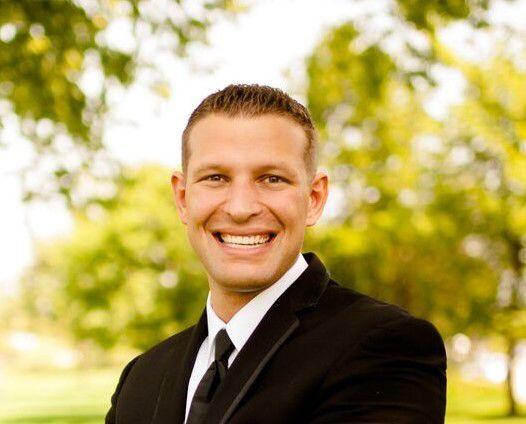 What's more, for many of the people who are not yet back to work, federal pandemic unemployment relief is set to expire on Sunday, the day before Labor Day, another complication in this recovery.
Neal Zygarlicke with the La Crosse Area Chamber of Commerce said that while the area is nearing where it was before the pandemic in terms of jobs, that wasn't necessarily the best place to be.
"I would argue there was an employment crisis months before the pandemic," Zygarlicke said. "The average unemployment rate from 2018 and 2019 was 2.8% so this crisis for our area has been around for quite some time."
He said that there are jobs available in almost every industry and at every skill level in the area, but that small businesses are taking one of the biggest hits.
"They are in an extremely tough spot. Many of them had to finance with debt or dig deep into their pockets just to make it through the pandemic," Zygarlicke said. This is now being met with inflation and employment competition. "It is extremely hard for small businesses to undertake this many negative financial changes and pressures in a relatively small timeframe."
Christie Ransom, president of the Winona Area Chamber of Commerce, said these struggles are similarly being felt by its local businesses. Some places with the chamber are looking to hire as many as 60 people within just a few weeks, she said, saying they're facing "behind-the-scenes struggles."
"Be patient," Ransom said. "It's really difficult to be a business owner right now."
The health care industry had also been experiencing staffing shortages before the pandemic, a challenge only exacerbated as the pandemic put health care workers on the front lines.
"Medical facilities like Mayo Clinic Health System have not been exempt from the pandemic related staffing shortages," said spokesperson Rick Thiesse. "Certain roles in health care including nursing, radiology, respiratory care, environmental services and other areas have been impacted due to the increase in workloads because of the pandemic."
Businesses are finding new ways to adapt to these fast changing times, and many are offering initiatives or changing the way they operate. This includes new vaccine mandates being issued by some employers — which adds its own complicated later to the jobs recovery.
Some businesses with La Crosse Chamber have implemented vaccine mandates or other educational alternatives, but officials say it's too early to tell if jobs will be affected.
"It is undetermined right now as to whether or not it has made a major impact on their internal vaccination rates," Zygarlicke said. "I think it is just too early to tell since these requirements have only been announced within the past month."
Thiesse said Mayo has not "seen any indications of issues arising at this time pertaining to the vaccine" since it implemented its new protocol.
"Mayo Clinic is not mandating the vaccine — it is a required participation program and employees can decline. Staff vaccination rates have risen in recent weeks since we announced our vaccine requirement program," he said. "Mayo Clinic is doing this to ensure the safest possible environment for our parents, visitors, staff and community."
Other employers are adapting in different ways.
In Monroe County, businesses are promoting signing bonuses and benefit packages to bring more workers in. The Walmart Distribution Center in Tomah recently held a hiring event as it looks to fill 100 positions, and the Sparta Chamber of Commerce and some of its businesses plan to host a job fair at Fort McCoy to attract military spouses.
Others are bumping up wages or offering flexible hours. Mayo is collaborating with local schools and regional and national organizations to promote careers in the medical field and attract people to the area.
Kwik Trip, one of the largest employers in the region, says while it has also been struggling to fill positions, the company has been aided by being known for its benefits. Kwik Trip shares 40% of pretax profits with employees annually.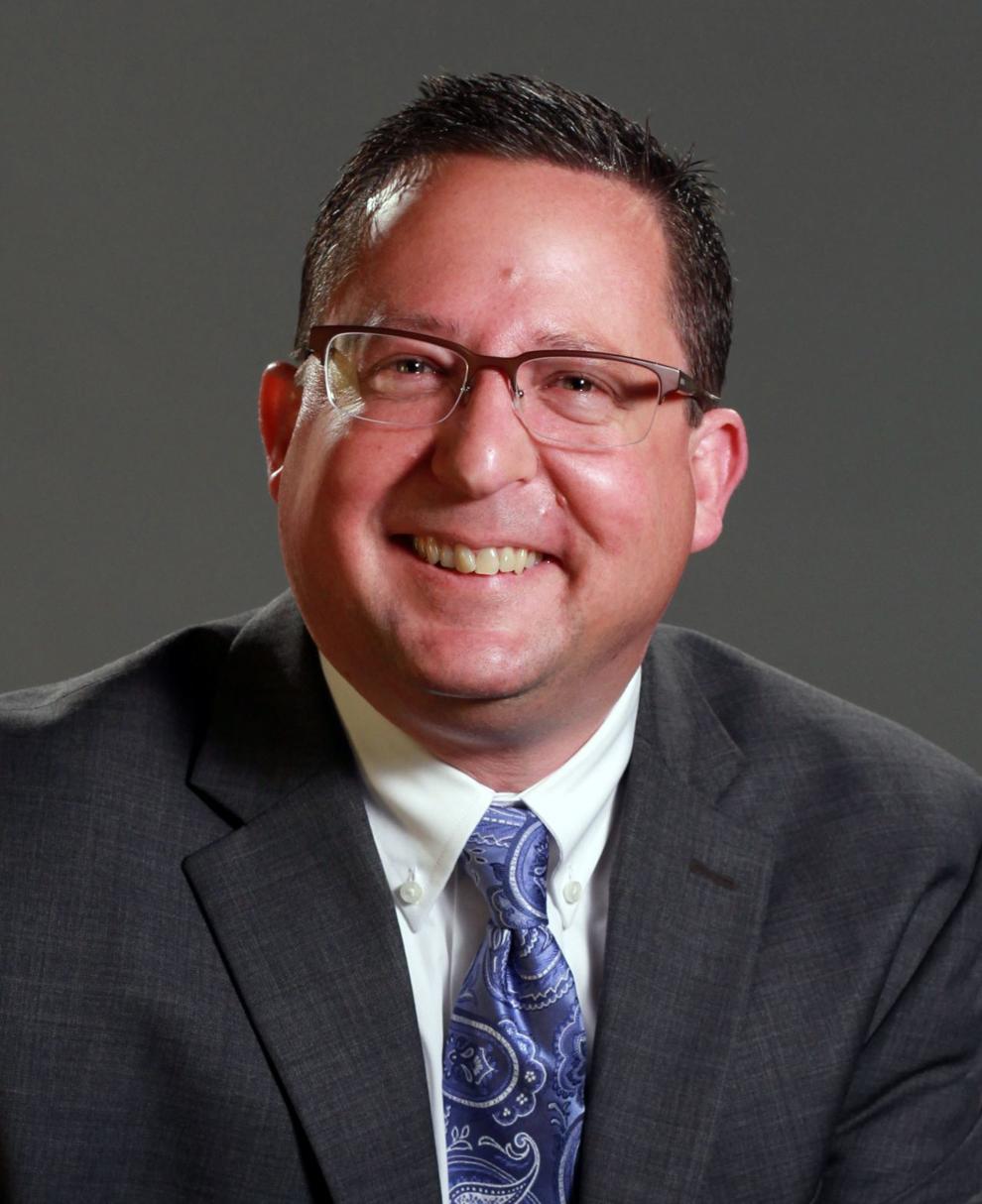 "As far as we know, that is the most generous profit sharing of almost any company in the United States," said spokesperson John McHugh. "Attracting new coworkers is also made easier by the fact that we are consistently listed as a great workplace."
McHugh told the Tribune that attracting employees was only half the work, and that Kwik Trip prioritizes maintaining good workers.
"The issue is not only attracting new coworkers but also keeping the great people we have. Here in the Coulee Region," he said, "our retention is phenomenal. We have very little turnover."
That's not always the case for some employers, and many have emphasized that it's not just a lack of people able to work, but a lack of a trained workforce.
"Finding highly qualified people is really difficult," Heidi Prestwood, director of the Sparta Chamber, told the Tribune. "They look really good on paper, but when they come to do the work, it doesn't work out."