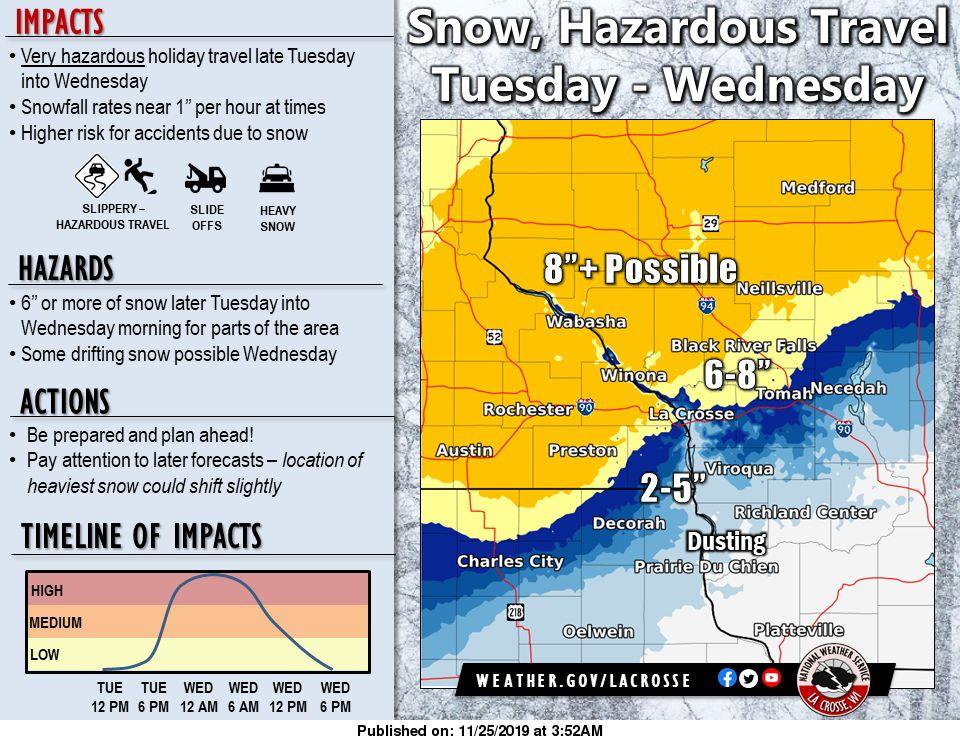 A messy winter storm remains on track to impact the La Crosse area later Tuesday into Wednesday, with accumulating snow across north-central Iowa into southeast Minnesota and north-central Wisconsin, while a mix of rain and snow, or even just a cold rain, fall farther south.
Where precipitation remains all snow, amounts of 6 inches or more are expected, with hazardous travel likely.
In addition to the snow, gusty winds of 30 to 40 mph from the northwest are expected Wednesday, which could lead to some drifting snow.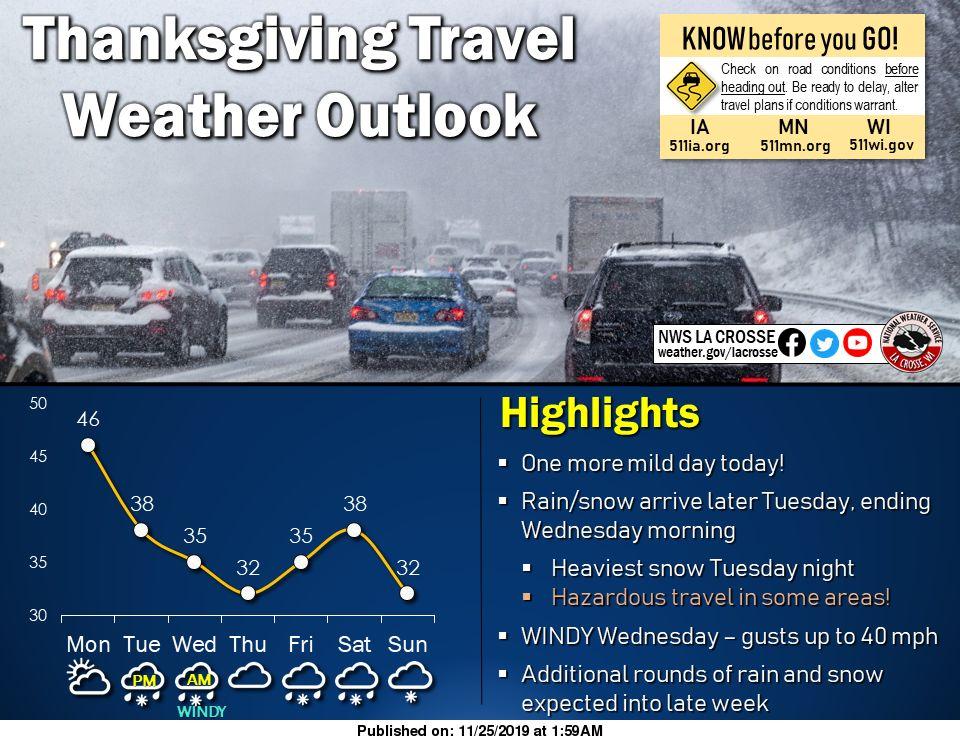 The National Weather Service office in La Crosse warns travelers to pay attention to the latest forecasts as it is possible the area of heaviest snow could still shift slightly.
Wednesday traditionally is the busiest travel day of the year, with millions of Americans driving and flying to celebrate Thanksgiving.
The snow is expected to taper off in Wisconsin by midday Wednesday, with winds dying down by the evening, with a dry Thanksgiving to follow.
Key links when winter weather strikes
---
From Tribune files: 50 years of Thanksgiving ads from La Crosse area restaurants
1952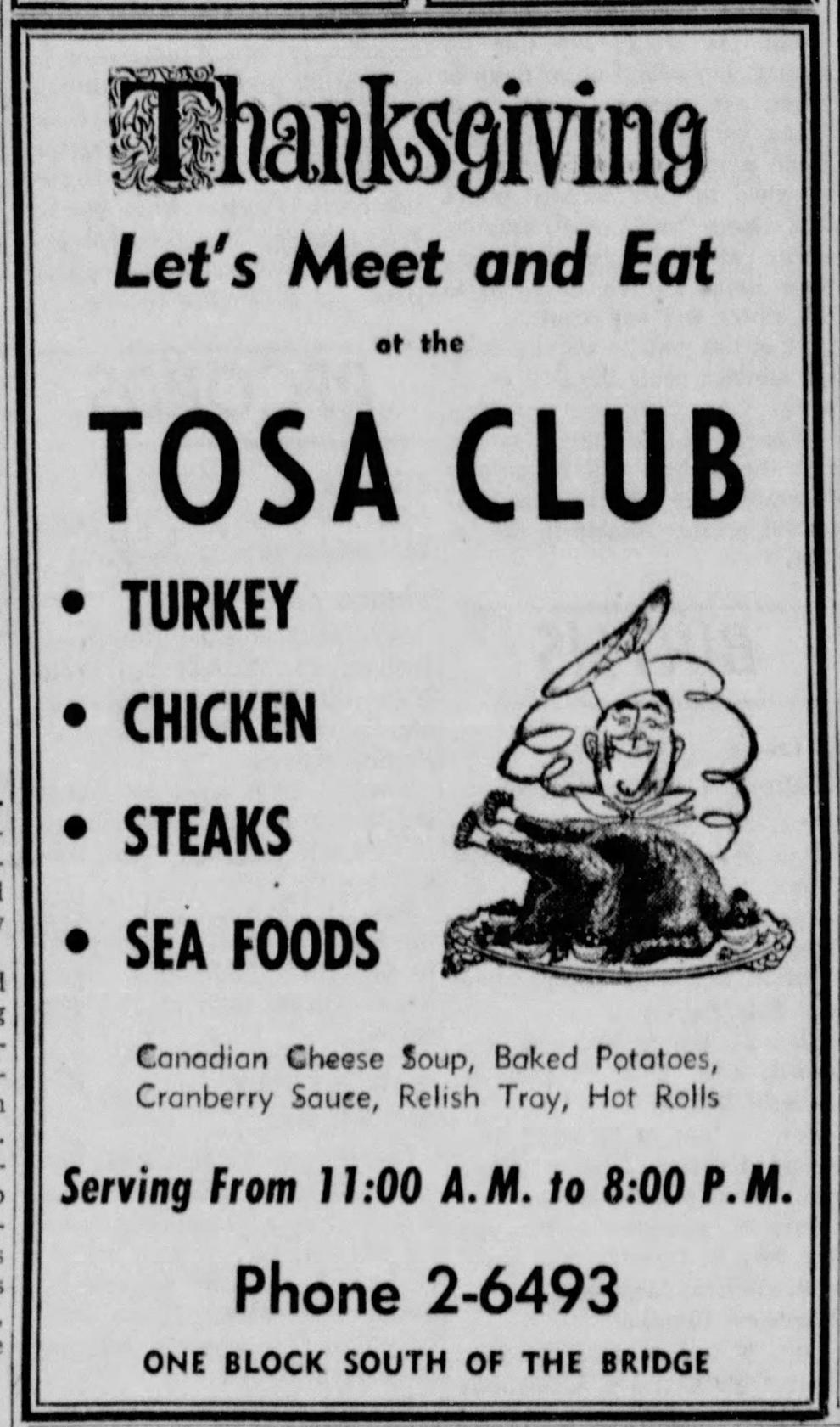 1958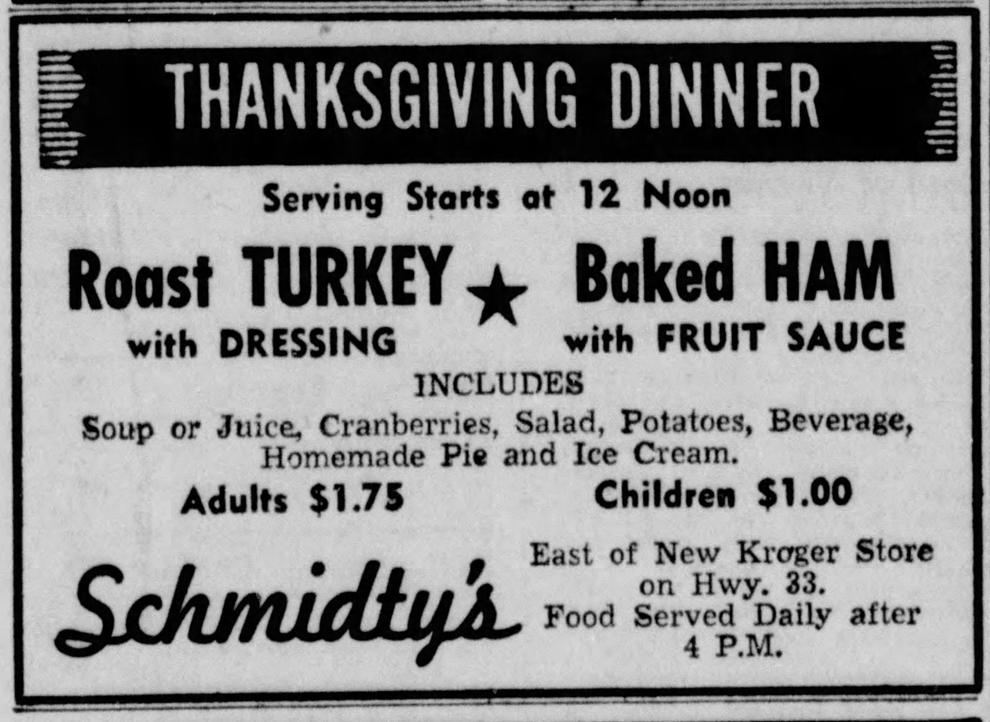 1960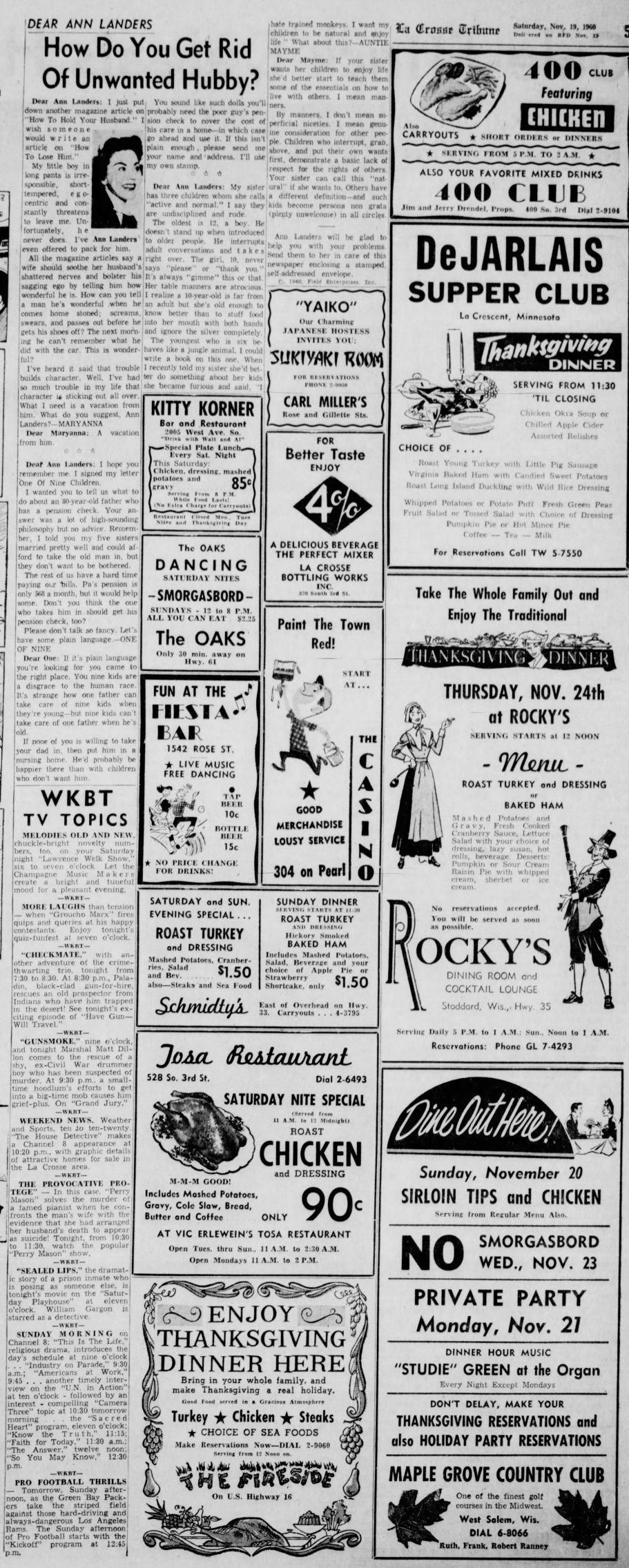 1962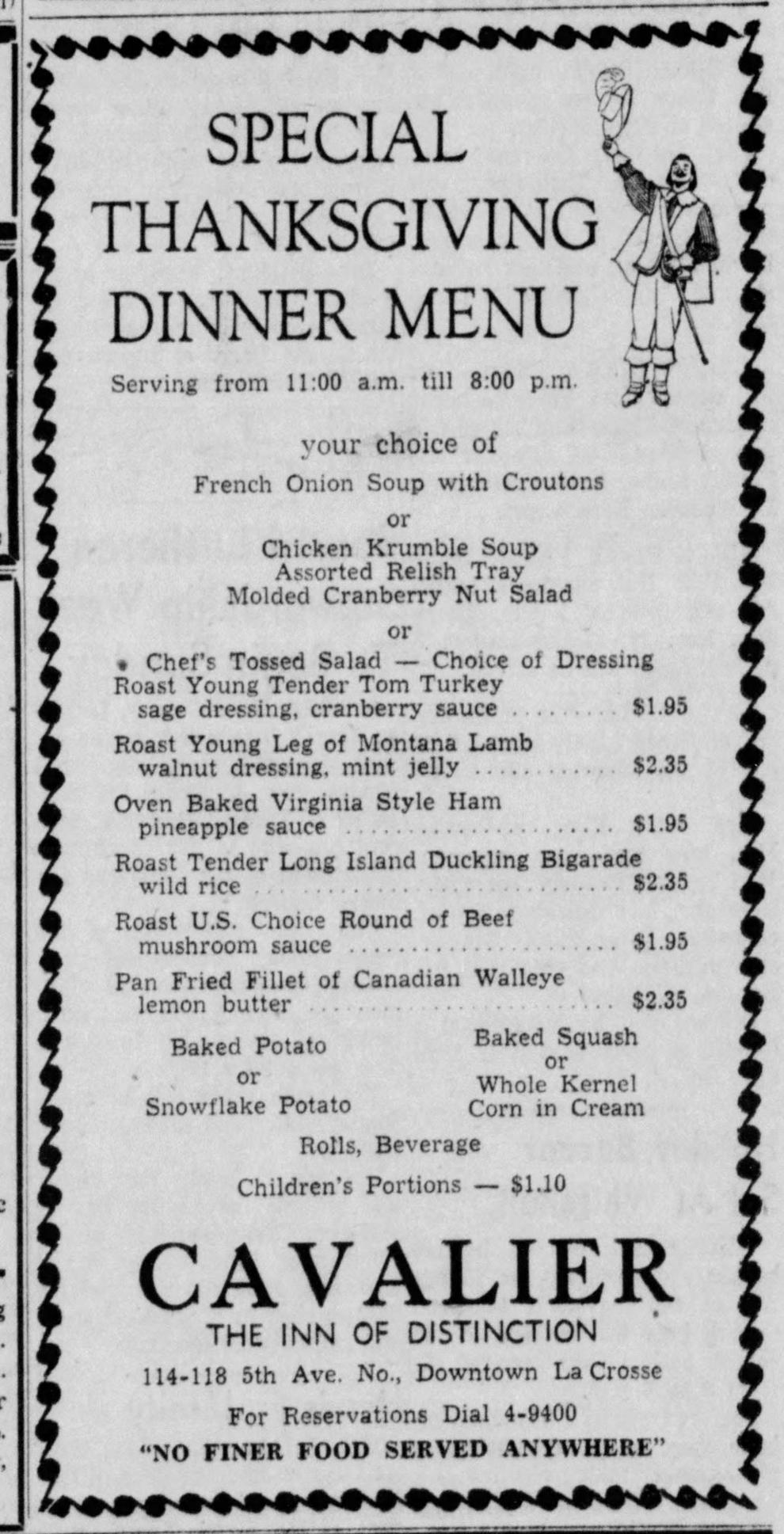 1962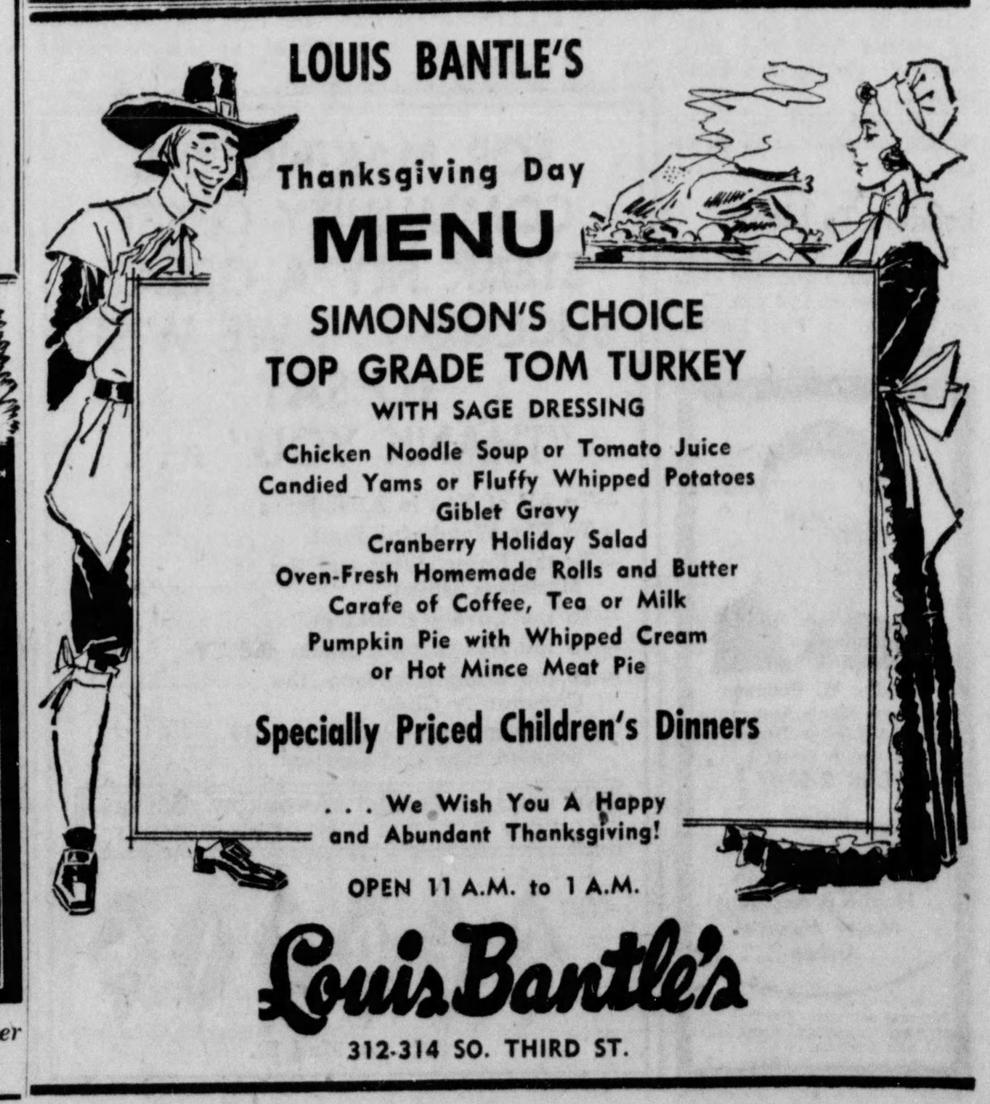 1964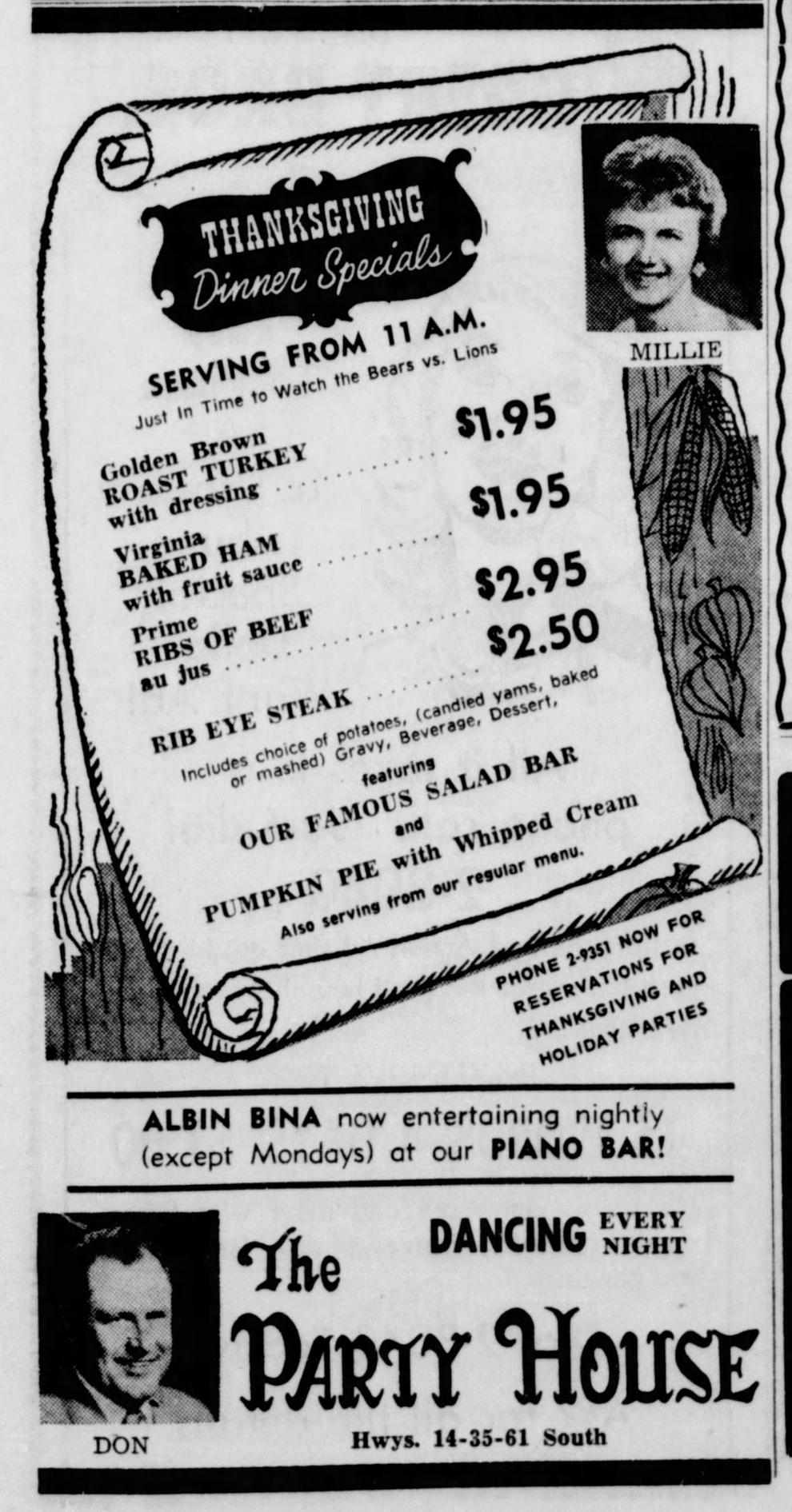 1964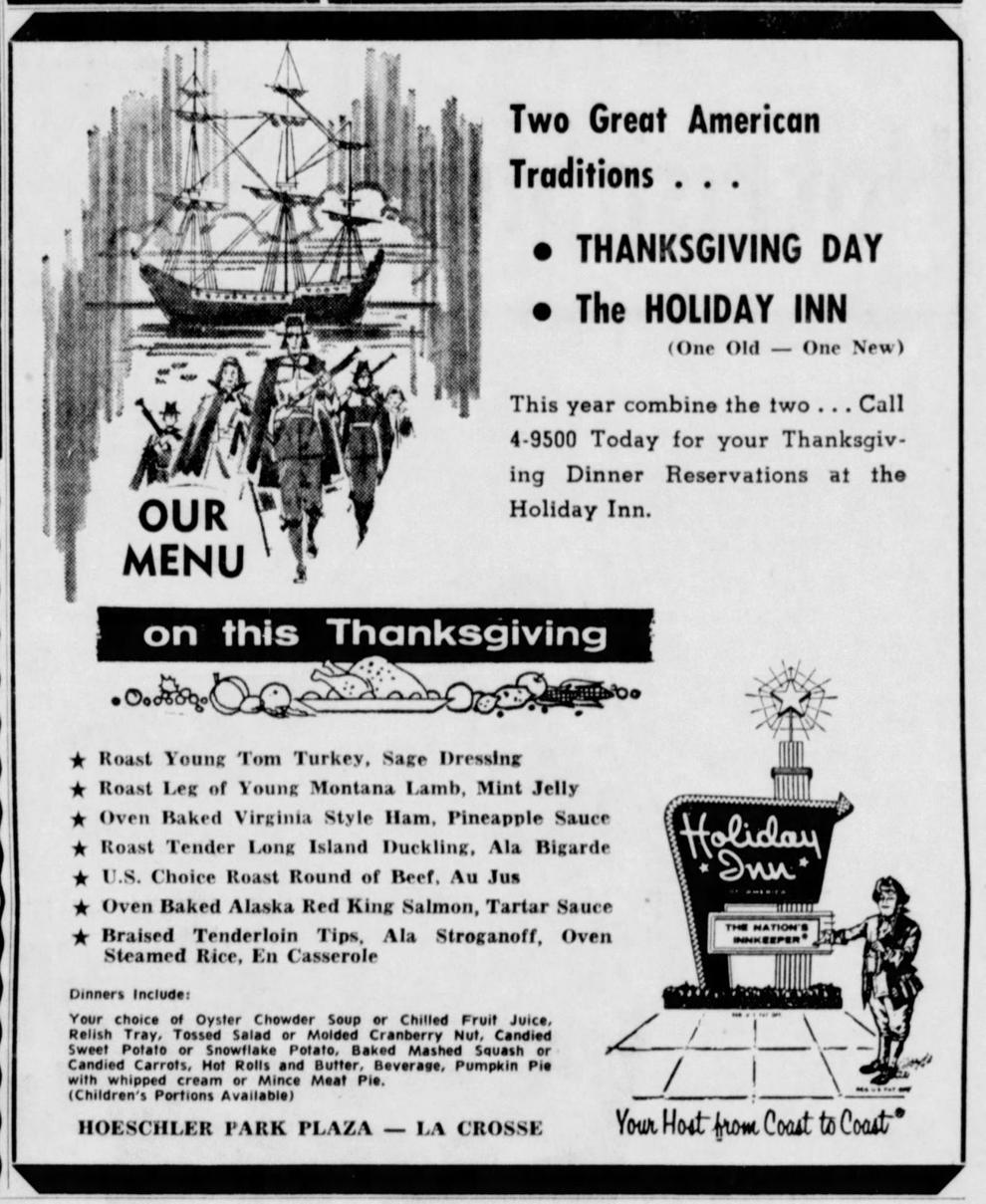 1964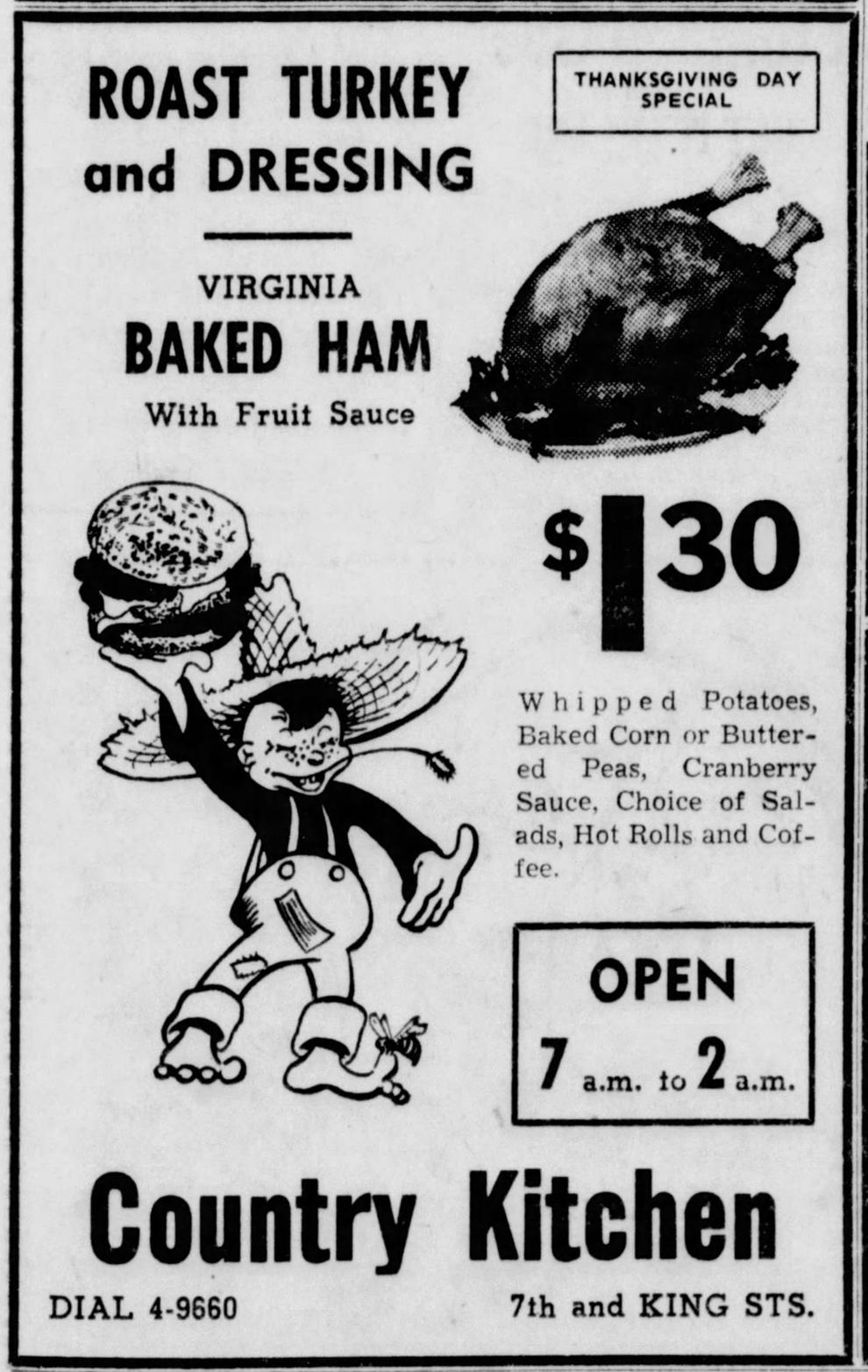 1966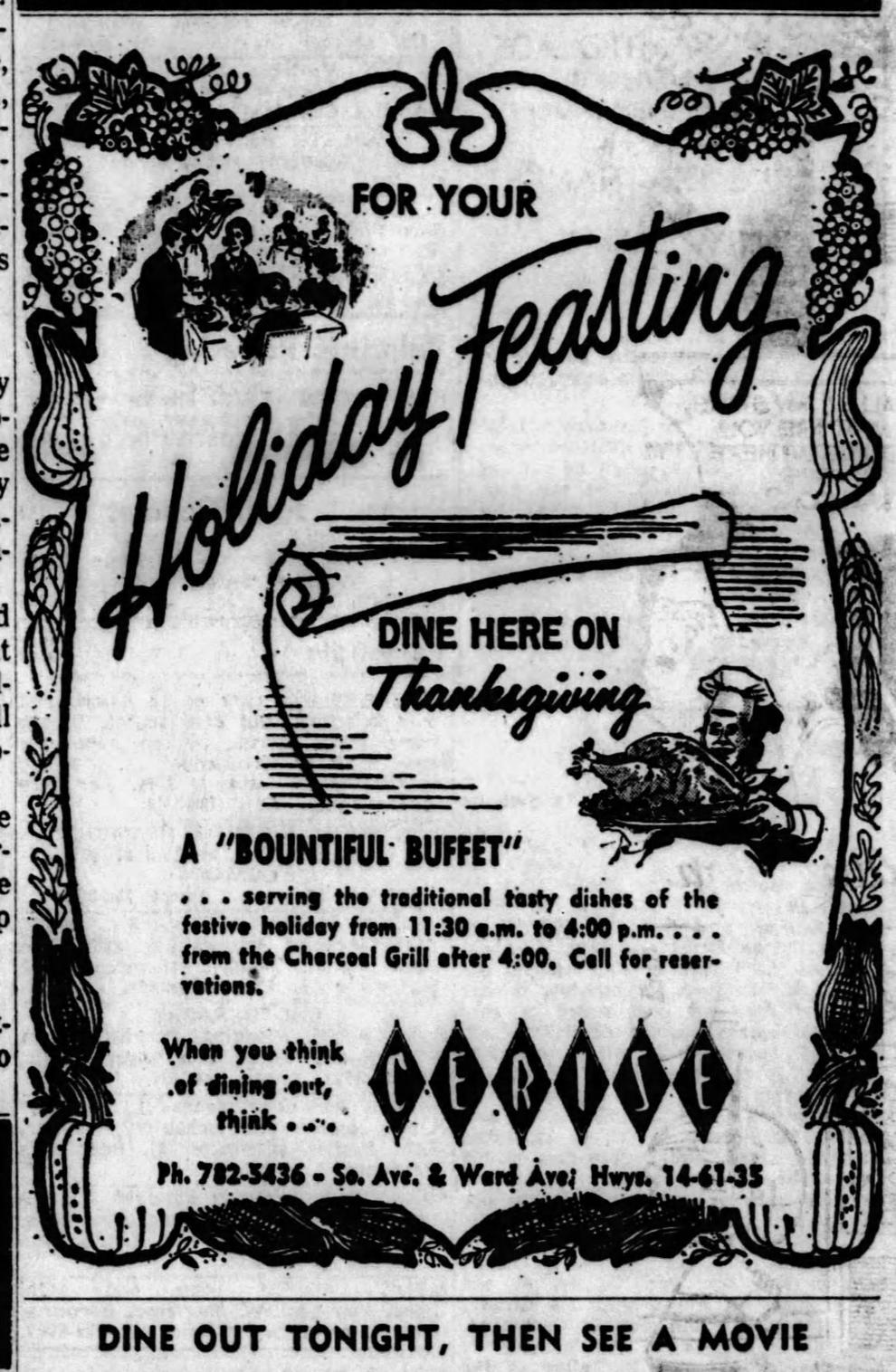 1974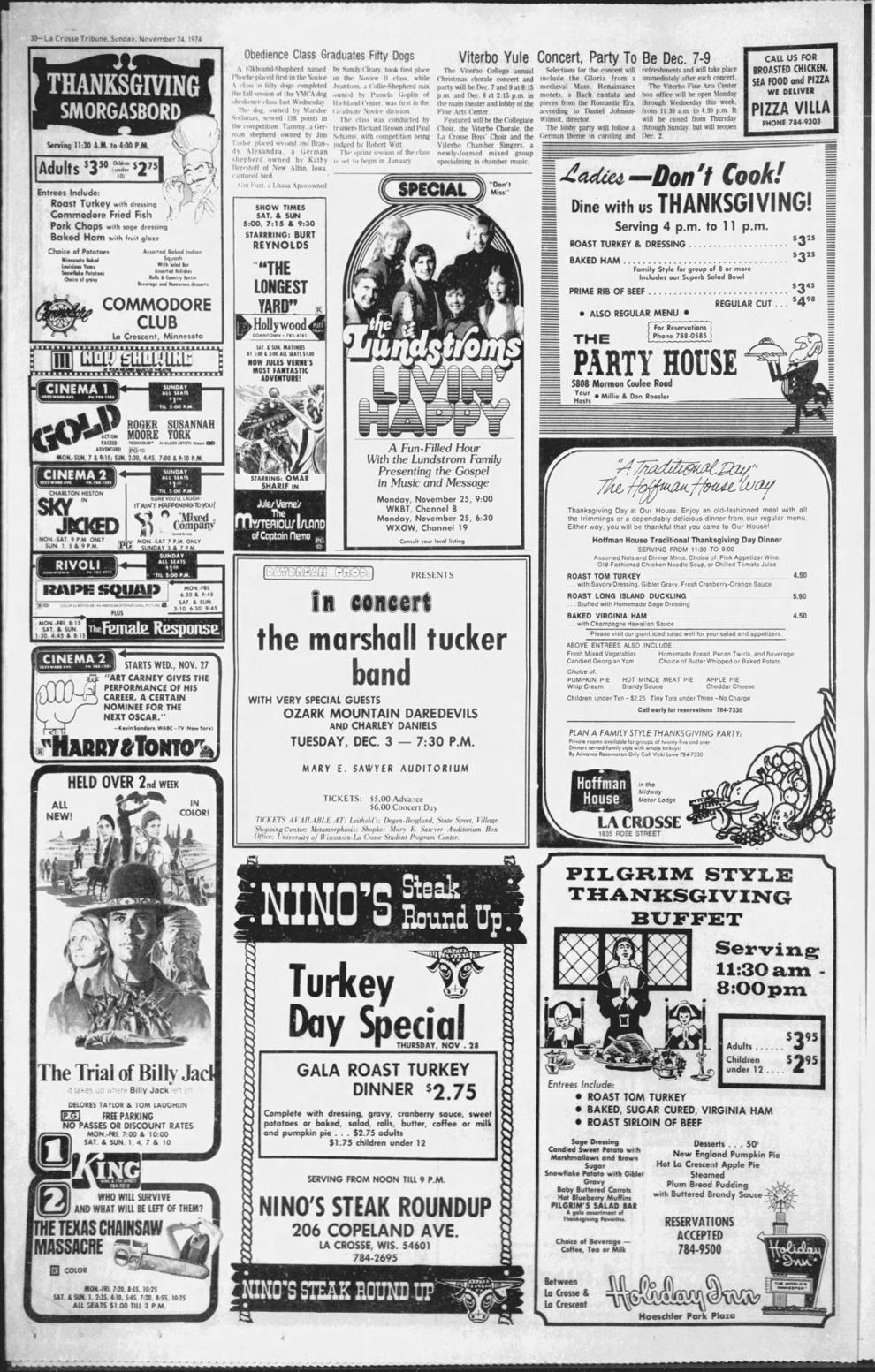 1975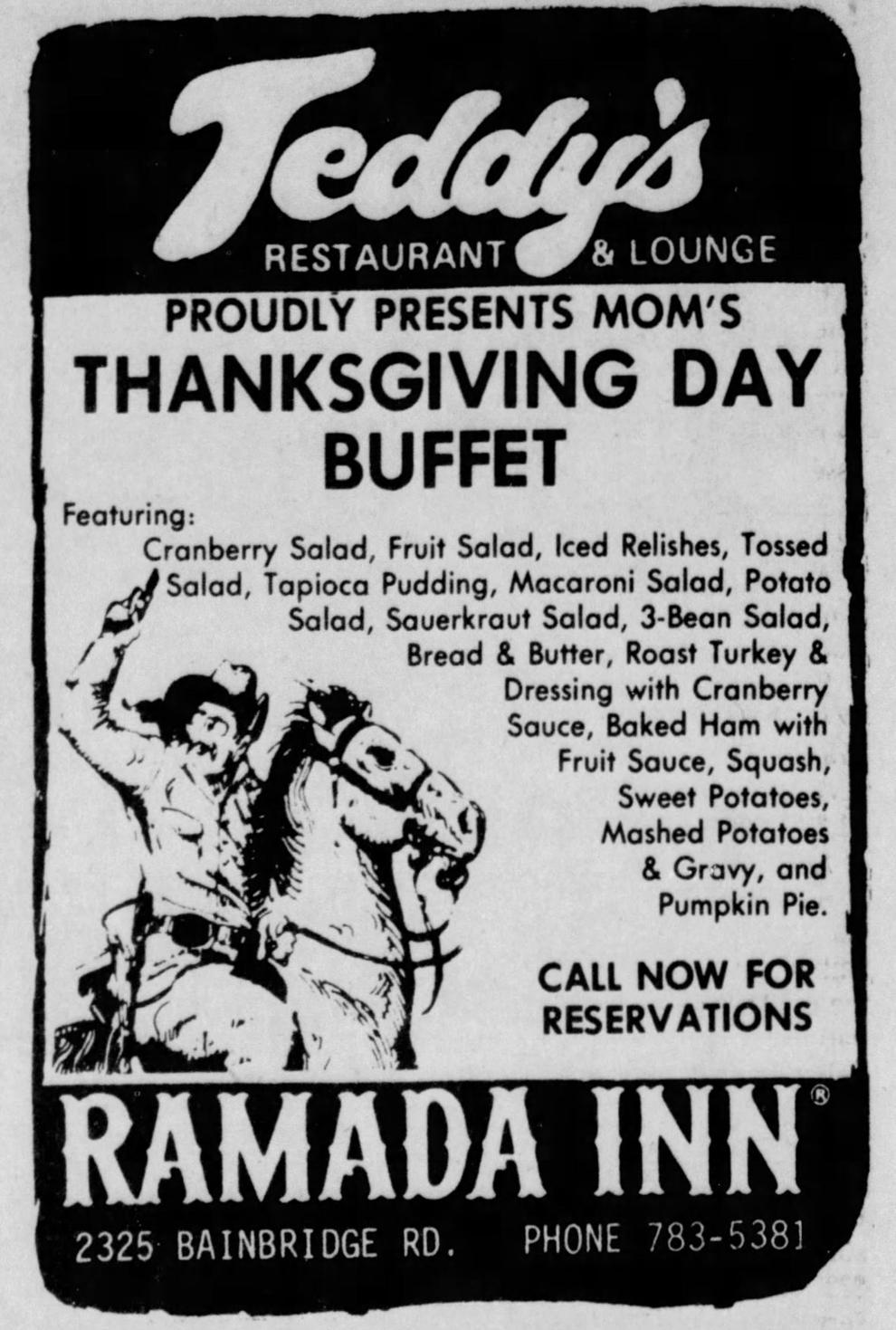 1975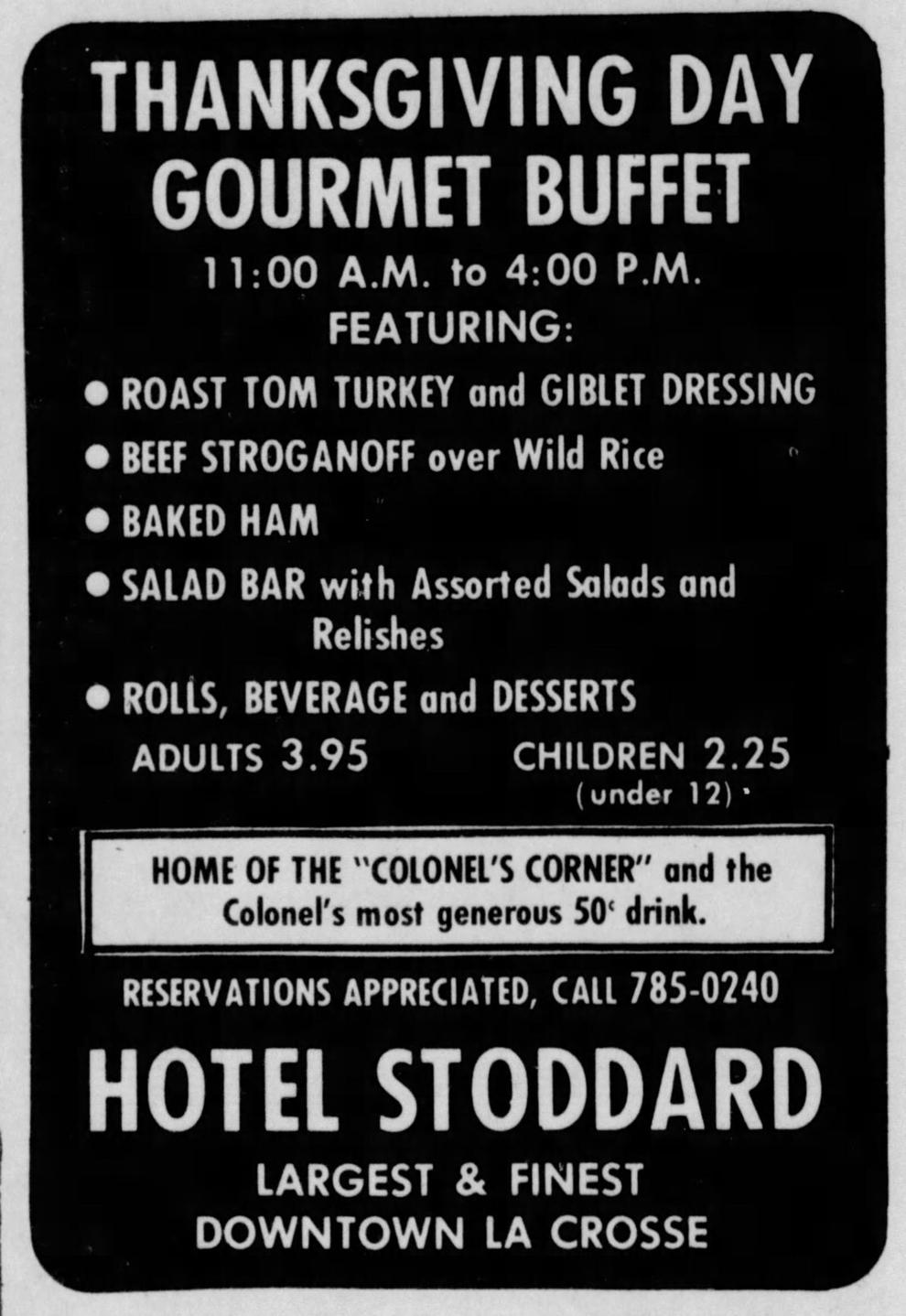 1975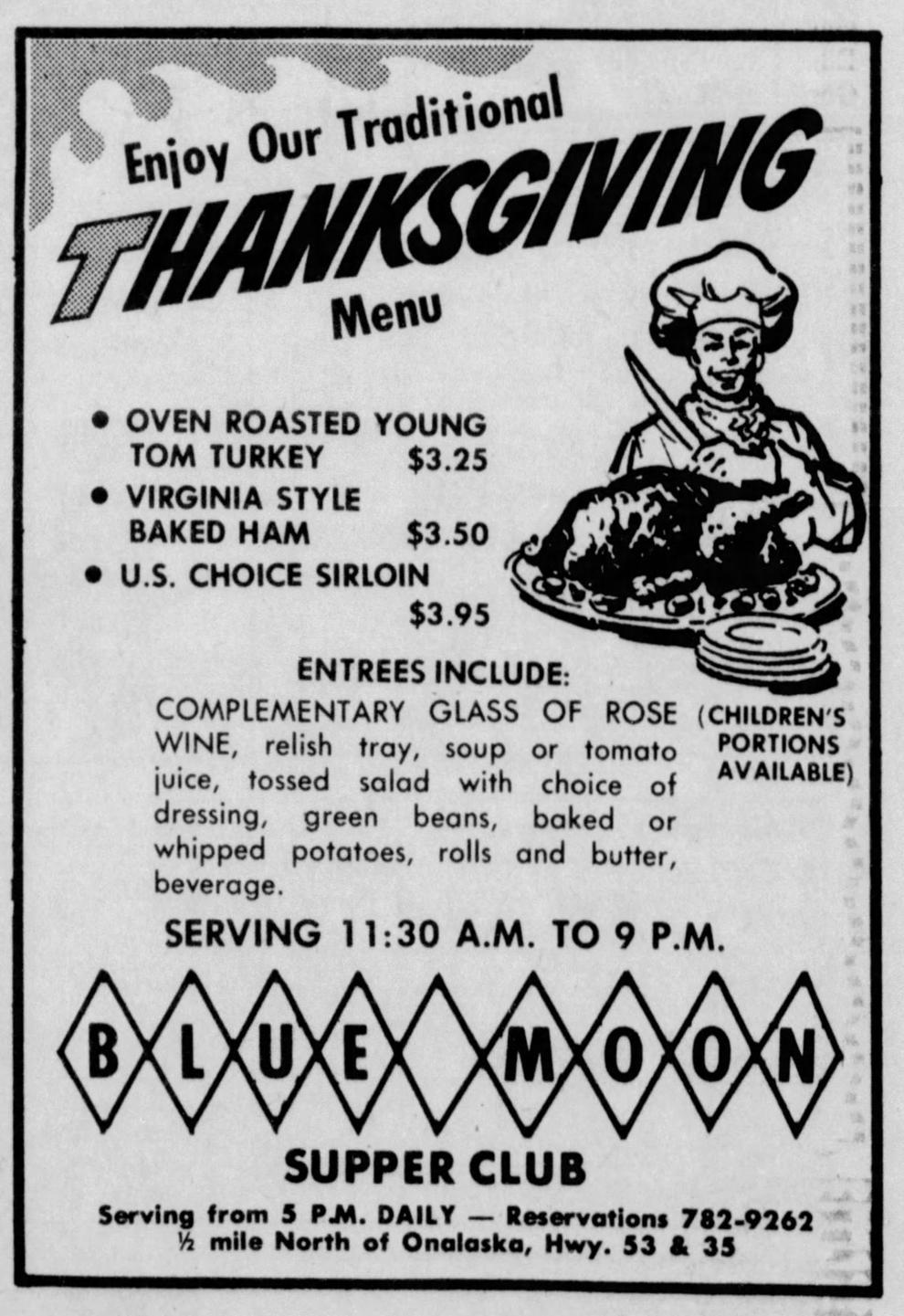 1976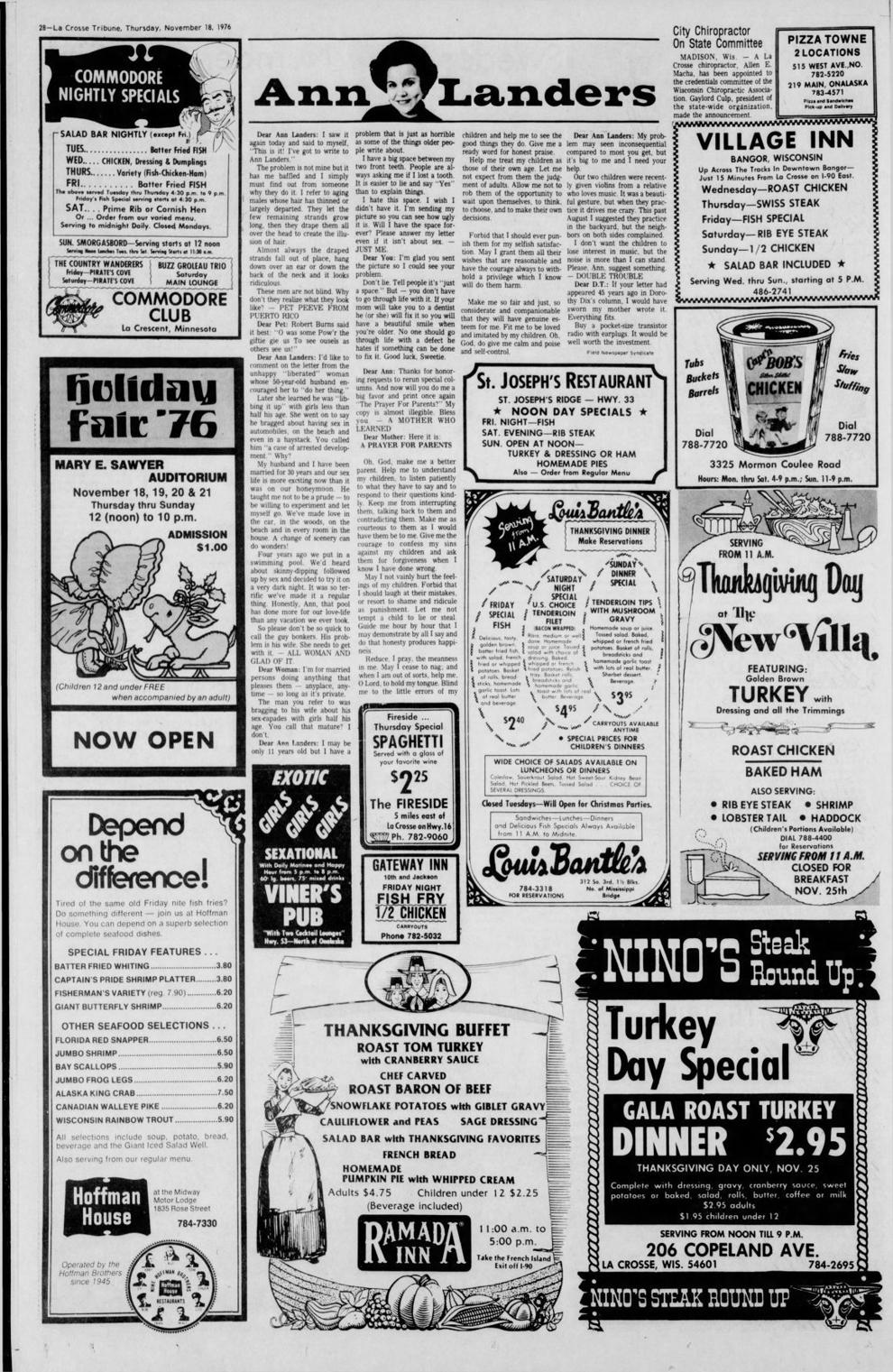 1978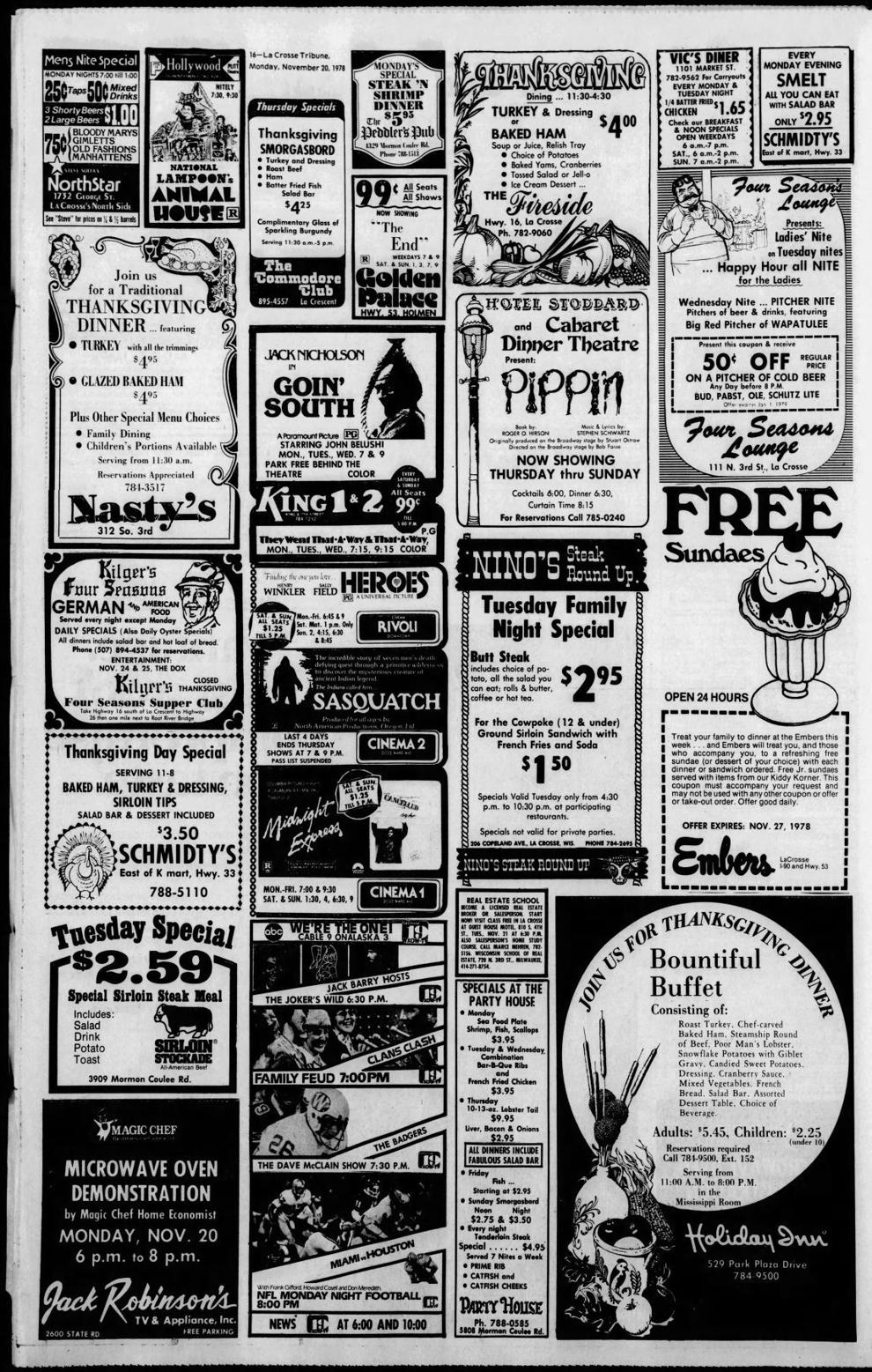 1982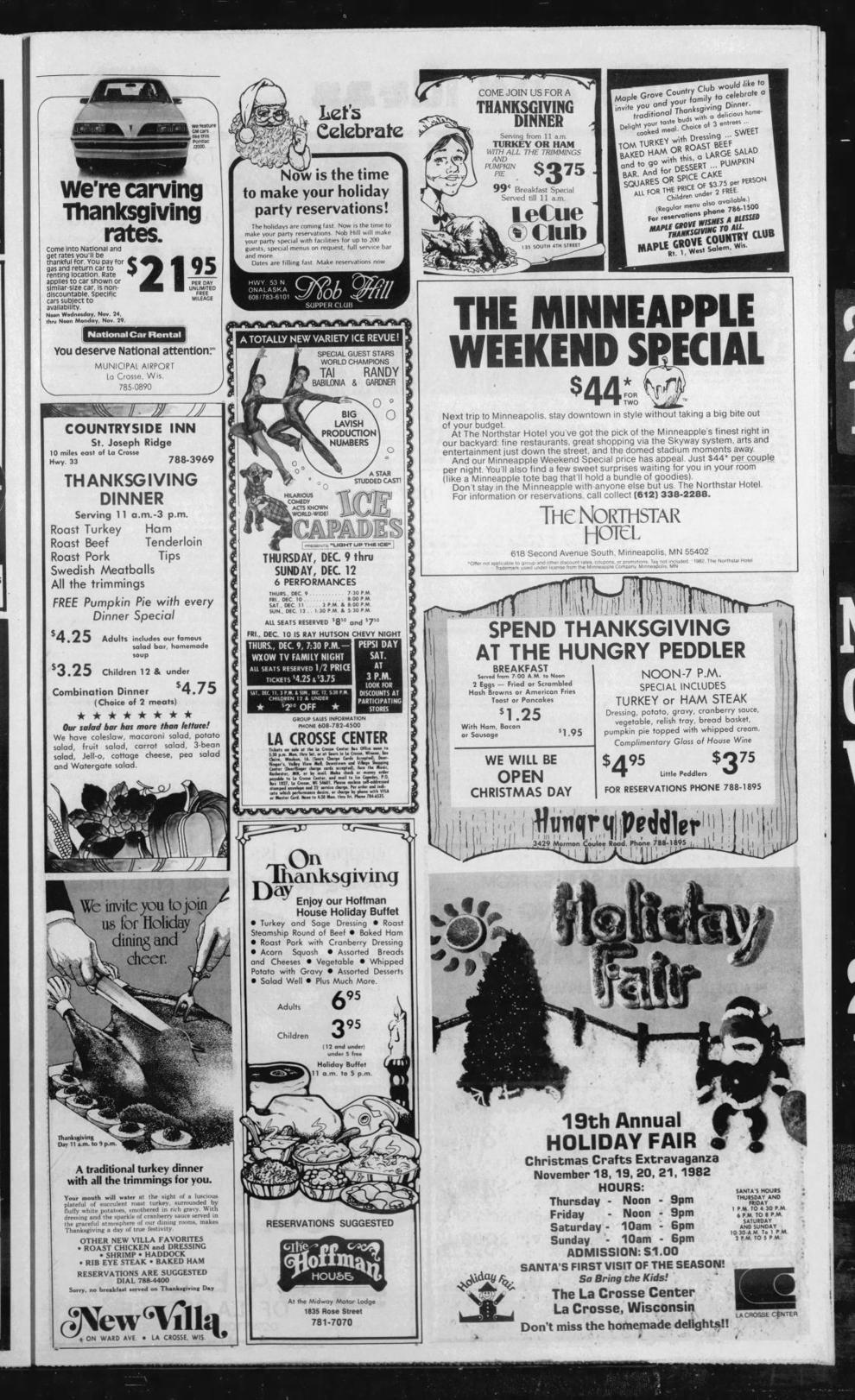 1983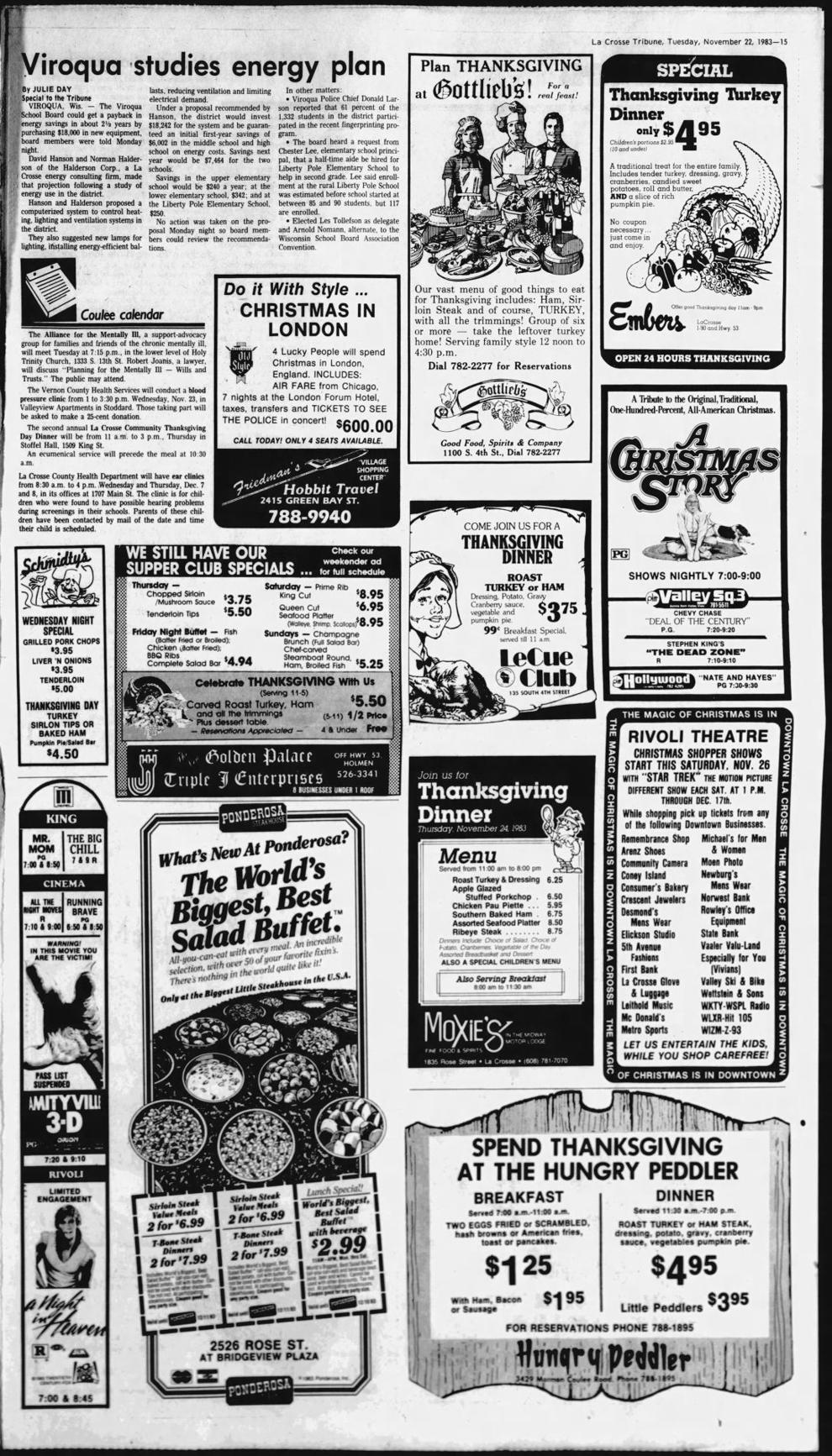 1984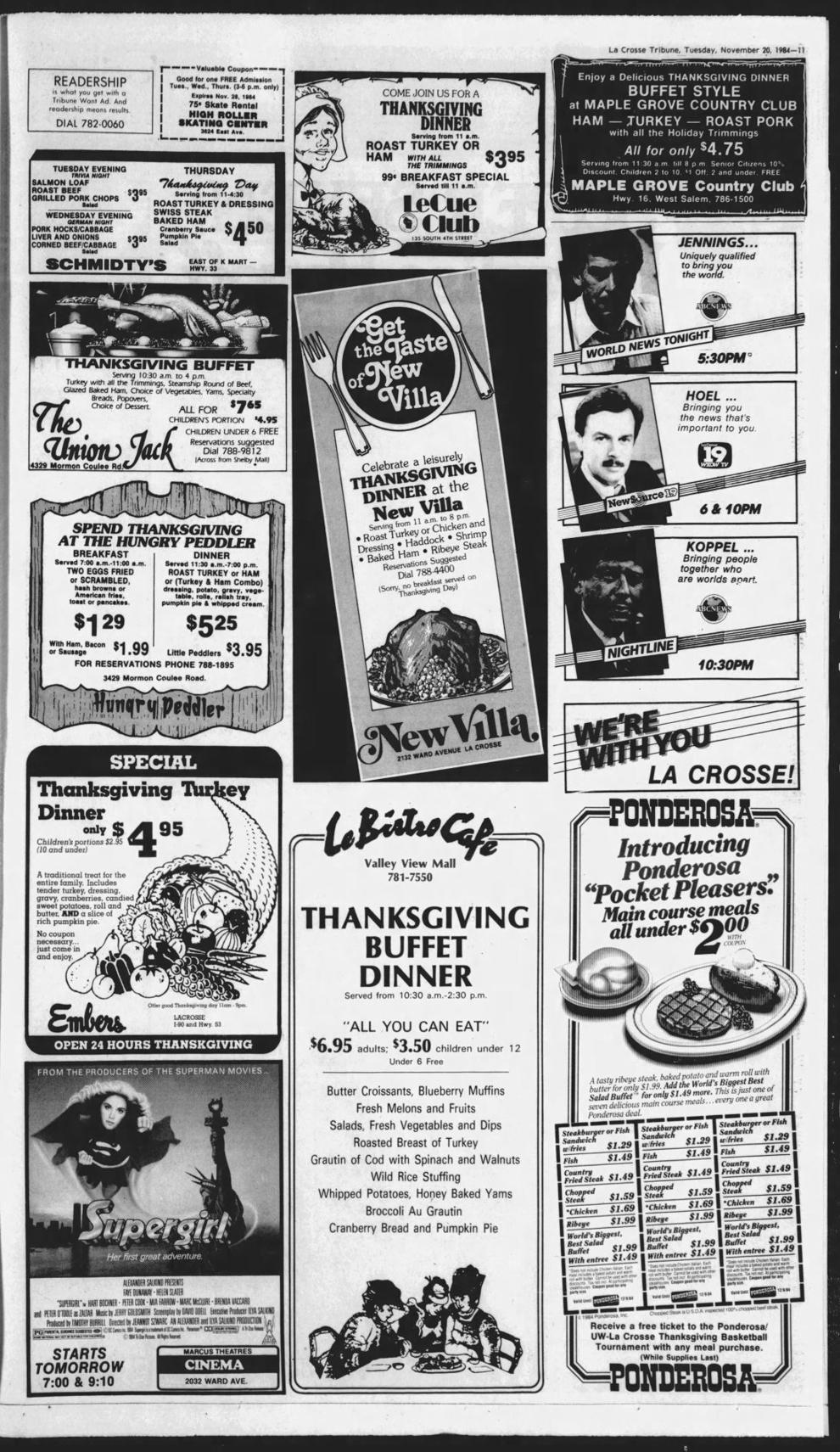 1995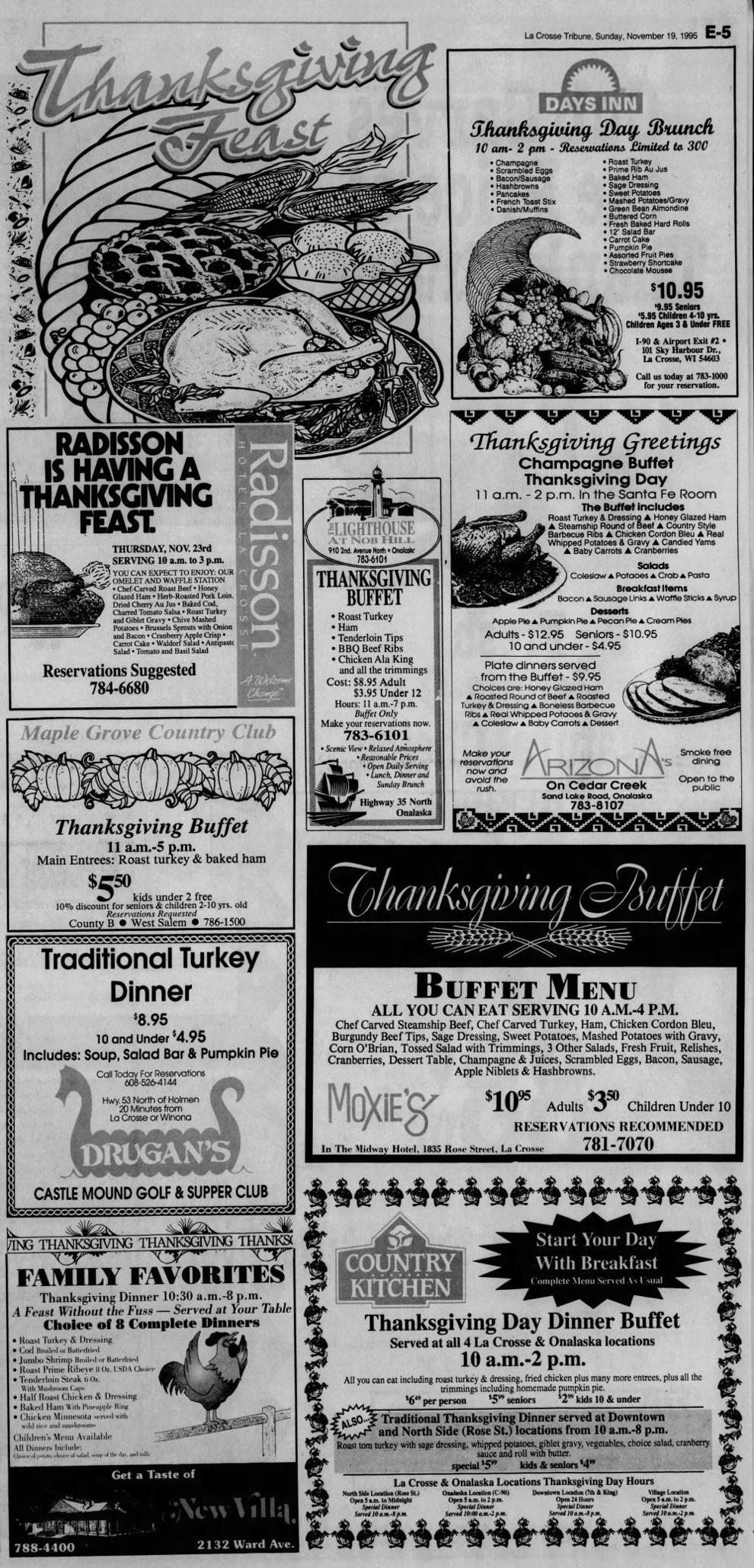 1998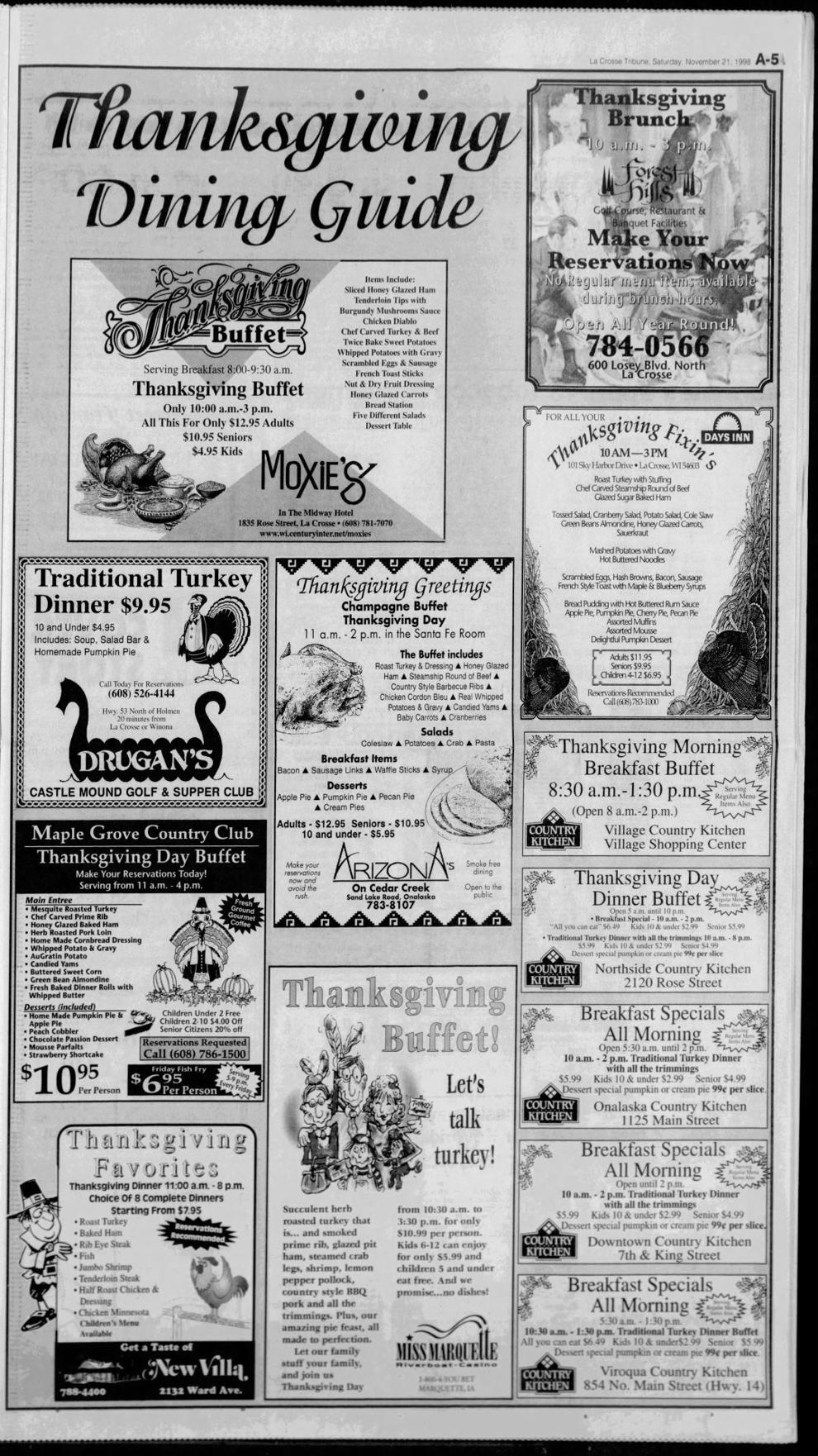 1999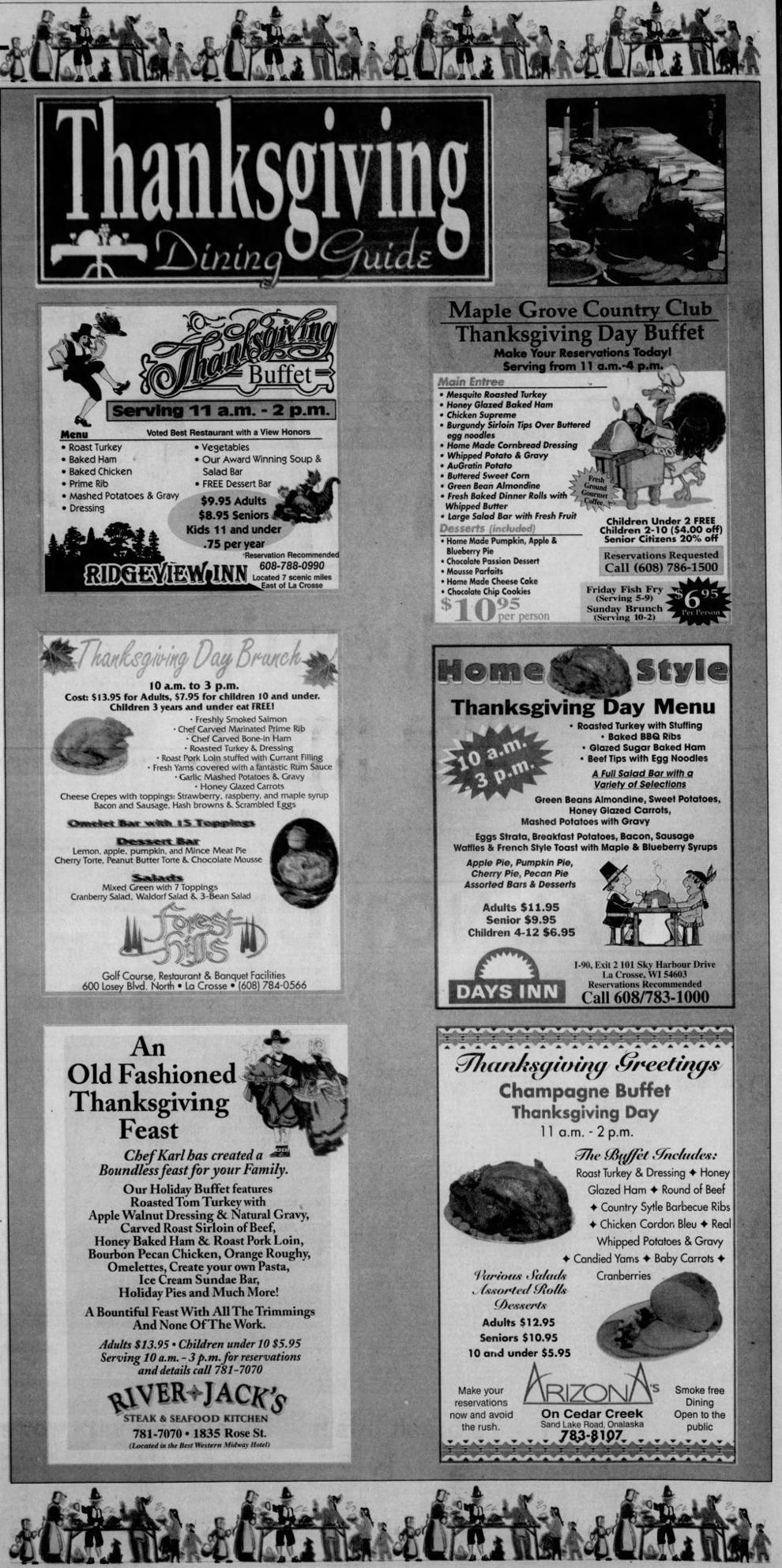 2003

We found ads from Skogen's, Amundson's, Kmart, Quillin's, Cub Foods and many other grocers in our region.
Discover what the best holiday deals were at Osco Drug, Woolworth, Montgomery Ward, Jack Robinson's TV and Sales and Service, Doerflinger's, R…
Here's a look at some former area restaurants that have closed for good.
Here's a look at some former area restaurants that have closed for good. How many do you remember?