The deluge of oil trains rolling through La Crosse three years ago has slowed to a trickle as the bulk of North Dakota's oil production now moves through pipelines, helping the rail industry comply with new federal safety regulations.
That has assuaged some concerns, though rail safety and environmental advocates remain vigilant over ongoing threats from other hazardous materials on the rails.
A new report from the federal Bureau of Transportation Statistics shows rail shippers are on track to meet a 2018 deadline to stop hauling crude oil in old, unprotected tank cars, but tens of thousands of those DOT-111 cars remain in service hauling ethanol and other flammable liquids.
Documents submitted this month to state authorities show BNSF Railway is now moving less than four fully-loaded oil trains per week along its tracks through western Wisconsin. That's down from an average of 36 trains in 2014.
Canadian Pacific, which in 2014 was hauling 7 to 11 trains per week on its Wisconsin route, reported in 2016 that its weekly traffic was down to 1 to 3 trains.
Together that translates to a roughly 97 percent reduction in the number of oil trains passing through La Crosse County.
"It's kind of a good thing, but there are still concerns," said Alan Stankevitz, a La Crescent-based wildlife photographer and editor of a rail safety watchdog blog.
Those concerns include ethanol, ammonia, benzene and other unknown hazardous materials that are transported by rail every day, about which the public -- and some first responders -- have little knowledge and that pose potential threats to thousands of people who live and work near railroad tracks as well as to the Mississippi River, flanked by two major rail carriers.
"There's still plenty of other hazardous materials that if they were to get into the river system would be catastrophic," said Stankevitz, who was one of nine plaintiffs who took the Wisconsin Department of Natural Resources to court in 2015 in an unsuccessful attempt to block BNSF Railway from expanding its capacity in Wisconsin.
Bill Davis, director for the Wisconsin chapter of the Sierra Club, shares that concern.
While the Sierra Club didn't like the idea of putting people at risk to move fossil fuels, the group also warned about the environmental dangers of hazardous materials moving over aging rails and bridges.
"From our perspective it really is kind of sheer tonnage and lack of maintenance," Davis said. "And it's not getting any better."
Rail safety advocates are also concerned about the continued use of older tank cars, known as DOT-111s, that the National Transportation Safety Board has concluded are "inadequately designed to prevent punctures and breaches" in derailments.
Federal rules will prohibit the use of unmodified DOT-111s for crude oil starting in 2018. But those tank cars can legally be kept in service for ethanol and other flammable liquids for up to another 12 years.
Off the rails, into the pipes
North Dakota hasn't stopped producing oil. It's just being moved through different means.
Despite trailing off since the end of 2014, Bakken oil field production in July was 13 times what it was a decade earlier, according to state data.
The total amount of oil shipped out of the Midwest by rail in June was about 5.5 million barrels, a quarter what it was at the peak. Meanwhile, more than 78 million barrels were moved by pipelines, more than double what it was three years earlier. The Dakota Access Pipeline, which became operational in June, could carry another 15 million barrels a month.
The reasons are economic, said Lorne Stockman, research director for Oil Change International, a clean energy advocacy group.
"Crude by rail really was one based on high oil prices," Stockman said. "It's a more expensive way to move your oil around."
In the early part of the decade, oil was relatively cheap in North Dakota and expensive on the East Coast. There is no pipeline connecting the two regions, but producers could afford to pay $10 to $15 a barrel to have it shipped by rail.
Congress lifted the ban on exporting U.S. oil in 2015, bringing domestic oil prices more in line with imports. With prices hovering around $50 a barrel, Stockman said, it's more cost-effective for the East Coast refineries to buy from overseas.
But if prices climb, those oil trains could return, said Ryan Kellogg, professor at the University of Chicago and author of a recent paper that found rail offers producers and shippers a flexibility that is valuable enough to discourage some investment in new pipelines.
"It's not an overnight thing, but over a period of a few months they can ramp it back up," Kellogg said.
Lost revenue, furloughs
In 2014, BNSF Railway was moving up to 42 oil trains per month through La Crosse County and was looking to expand capacity on its line through western Wisconsin as part of a $6 billion investment in its network. The company also hired about 130 additional crew members in La Crosse, where roughly half its state workforce is based.
Now the Texas-based railroad — like the industry as a whole — is dealing with a different problem as crude, coal, and container shipments have declined.
"Overall our volumes were down about 5 percent (in 2016)," said spokeswoman Amy McBeth. "Crude oil is part of that."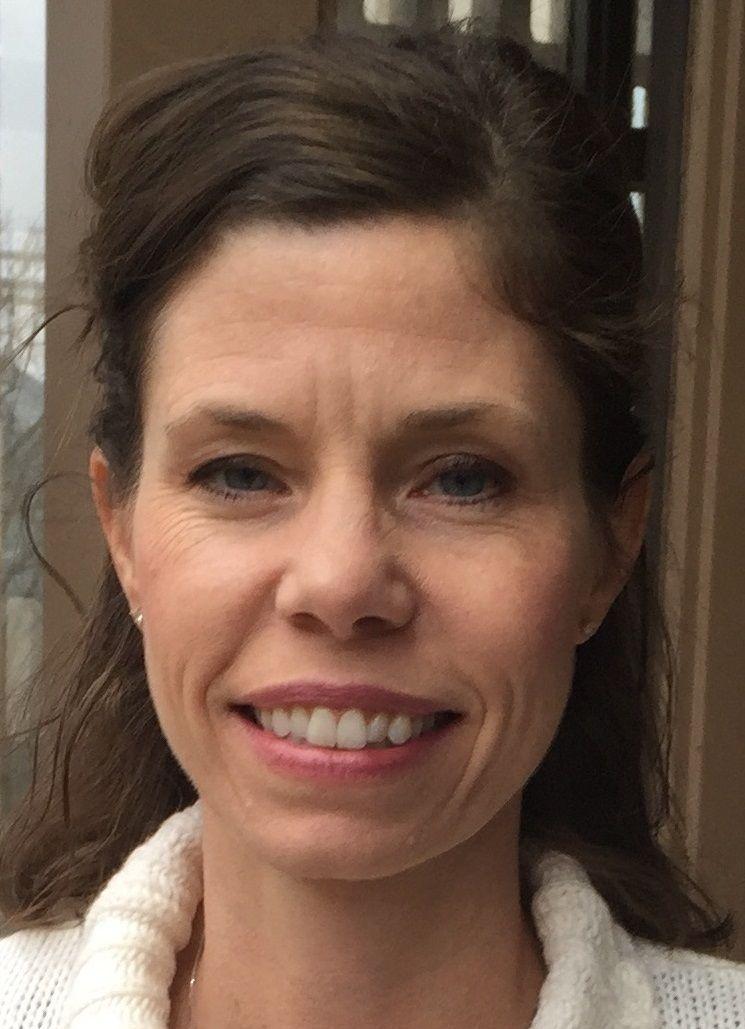 McBeth did not provide employment numbers but said the change "had some impact" on staffing levels. The railroad's capital investment plan for this year is just $3.4 billion, which McBeth said is focused more on maintenance than expansion.
Rick Hauser, the local legislative rep for the BNSF conductors union, said 120 of his members are currently furloughed, some for up to two years, although the railroad is hiring out West.
"We just don't have as many people working," Hauser said.
You have free articles remaining.
Register for more free articles.
Stay logged in to skip the surveys.
Canadian Pacific, a publicly traded company whose tracks run along the Minnesota side of the Mississippi River and cross into Wisconsin in La Crosse, had a smaller share of crude oil but has also seen an impact.
Between 2014 and 2016, Canadian Pacific's crude oil revenue dropped from $484 million to just $138 million, going from 7 percent of total revenue to just 2 percent, according to the company's annual report.
DOT-111s still in service
In accordance with a 2015 law known as the FAST Act, the federal government has ordered rail shippers to stop using older tank cars for crude oil starting next year. With the decline in crude shipments, the industry is on track to meet that target.
But those cars, known as DOT-111s, may still be used to carry ethanol for another 5 1/2 years, and can legally be kept in service for other flammable liquids until 2029.
As of 2016, there were just over 81,000 tank cars being used to transport flammable liquids, according to a Department of Transportation analysis of industry data.
More than 5,300 tank cars built or retrofitted to the new safety standards were added to the fleet in 2016, tripling the number in service. But the 7,181 DOT-117s in service still account for less than 10 percent of the total fleet used to haul flammable liquids.
Older, "non-jacketed" DOT-111s — which the NTSB has found are prone to catastrophic releases when involved in derailments — still account for about 53 percent of the fleet, though their share declined rapidly last year.
But there are still nearly 43,000 of those legacy cars used for flammable liquids, and they make up four out of every five cars hauling ethanol, which the Federal Railroad Administration determined can be even more explosive than oil in derailments that result in fires.
The Association of American Railroads declined interview requests but provided a report on progress that showed just 156 DOT-111s had been used in the first six months of the year to haul crude oil.
The industry trade group notes, however, that it will need to replace an average of 385 cars per month in order to meet 2023 mandates for ethanol.
"We are committed to meeting those deadlines," said Tom Simpson, president of the Railway Supply Institute, whose members manufacture rail carfs and own about 70 percent of the fleet.
BNSF offers its crude oil and ethanol customers financial incentives to use safer tank cars, and McBeth the railroad now has "virtually no DOT-111 cars moving crude oil." McBeth said the ethanol incentive will be increased this fall.
Capt. Jeff Schott, who heads the La Crosse Fire Department's Hazmat Team, said it makes him uneasy to see the old 111s on the tracks, though he thinks the industry is doing what it can to meet its deadlines.
"Any time they have the technology to be better obviously our field would want to have those placed in service as fast as possible," he said. "I also know it's commerce. That's the way things change, and it just takes a little bit of time."
Less oil, but more ethanol
While they're not hauling as much crude oil, railroads are transporting more ethanol.
According to the Energy Information Administration, overall shipment of ethanol fuel from the Midwest — which accounts for 99 percent of all rail shipment — grew by about 27 percent since the end of 2014, with trains carrying an average of about 20.9 million barrels a month in the first half of this year.
Ethanol is more flammable than oil and is soluble, which makes it "practically impossible" to extinguish with water or contain when spilled into water, according to a 2017 report by the state of Minnesota, which has 21 ethanol plants, mostly in the southern part of the state, that produce more than a billion gallons a year.
The report found that more than a quarter of first responders surveyed said they were less prepared to deal with an ethanol spill than with other hazardous materials.
BNSF has given the La Crosse Fire Department a trailer with tools to combat a hazmat spill or fire, and offers training for firefighters. Schott said many smaller and volunteer-based fire departments have taken advantage of the training, though "others have not done anything."
McBeth said BNSF is prepared to handle any type of derailment.
"We take an all-hazards approach," she said. "We have transported various kinds of hazardous materials for years."
Staying vigilant
La Crosse County Supervisor Maureen Freedland, a leader of the local group Citizens Acting for Rail Safety, worries the lack of visible oil trains could lull people into complacency even as other hazardous materials roll through while local officials and citizens have little access to information about what trains are hauling or the condition of the tracks.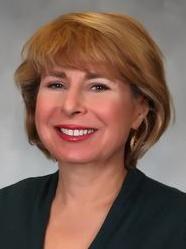 "It was never only about the oil trains," she said. "We still have the same safety concerns about training of fire fighters, the lack of inspectors, and secrecy and not knowing about bridge inspections."
While not as dangerous as crude oil, Stankevitz said ethanol — and even non-hazardous liquids — present a threat to the ecosystem, and trains that derail in the Mississippi River valley corridor tend to end up in the water.
In November 2015, a BNSF ethanol train derailed near Alma, Wis., spilling more than 20,000 gallons of alcohol. Two months later a Canadian Pacific train derailed near Brownsville, Minn., sending six tank cars and about 660 gallons of vegetable oil into the river.
"My question is why are we not phasing out all DOT-111s?" Stankevitz said. "You're still rolling the dice every time a DOT-111 comes down the track."