When it comes to property taxes, most people pay attention to levies, the amount of money collected. But that's just one of the myriad variables that affect the bottom line.
Dale Knapp has been watching something else: rising property values. Knapp, research director for the Wisconsin Policy Forum (formerly the Wisconsin Taxpayers Alliance), notes that the biggest drops in tax rates have been in areas with the strongest growth, which has tended to be western Wisconsin.
Last year La Crosse County added about $217 million in new value, in addition to about $85 million in tax increment value — a jump of about 6.5 percent. Only Dane and St. Croix counties grew faster, each adding about 7 percent.
In fact, during the past decade, western Wisconsin has experienced the most robust growth in the state. With more than 20 percent growth, La Crosse, Monroe and Trempealeau counties occupy three of the top four spots in growth since 2008.
While the reasons aren't entirely clear, the results have generally been favorable for property tax payers, especially when combined with state-imposed spending caps.
"You put that together and you see lower rates," Knapp said.
What is equalized value, and why does it matter?
In the confounding system of property taxes, lower tax rates don't always translate to lower bills.
If we paid taxes only to our city or town government — or some unified body — things would be fairly simple. Lawmakers determine a levy. The assessor tallies up what all the property is worth. The levy is divided by that tax base and the resulting rate applied to each individual property.
But there's county government, school districts, tech schools, the state — not to mention special sanitation or lake districts — each vying for a piece of the action. And those boundaries straddle multiple municipalities.
Assessment is done at the municipal level, and each one does it slightly differently. And not necessarily every year. Apportioning taxes based on assessed value would also create an incentive for assessors to shoot low, which could result in residents of one municipality not paying their fair share of the total.
How then to fairly divide the tax burden if the same three-bedroom home is valued at $120,000 in one town and $180,000 in another?
The process, known as apportionment, starts with something called equalized value, the state Department of Revenue's estimate of the total value of all taxable property in each town, village and city.
Each levy is divided by that jurisdiction's total equalized value to come up with a mil rate. In the case of La Crosse County last year, it was about $3.53 per $1,000. This is then multiplied by each municipality's equalized value to determine its relative share of the levy.
So residents of Onalaska, which has about 21 percent of the county's total value, are expected to pay about 21 percent of the levy.
Generally speaking, rising property values are a good thing for taxpayers. But when one municipality grows faster than others in a district, so does its share of the levy.
For example, overall property value in the La Crosse School District rose by about $248 million last year. Nearly $218 million of that was in the city of La Crosse, which went from 75.4 percent of the total to just over 76 percent.
As a result, the city's share of the school levy went up about $1.33 million — more than the overall $1.3 million levy increase — while the levy amounts for towns like Shelby and Greenfield actually went down.
Likewise, the city's growth means La Crosse property owners will pay a slightly larger share of the county's expenses, with a little more than half of the $679,000 levy increase being carried by the city. County levies went down in the towns of Burns, Greenfield, Hamilton, Shelby and Washington, where growth was less than 3.5 percent.
But while city residents are paying a larger share of the school, county and WTC levies, those increases were largely offset by lower city taxes and the elimination of the state forestry tax.
For the owner of a home valued at $150,000, that translates to a net increase of about $4.61.
Lagging assessments, growing inequity
Taxes are apportioned based on equalized value, but they are collected according to assessed value. The difference — known as the assessment ratio — is a number to watch.
While the state Department of Revenue assumed La Crosse property values grew by a healthy 7 percent, the total assessed value grew by just about 2 percent, bringing the assessment ratio down to 86.4 percent. That means the average city assessment is about 14 percent below market value.
It might sound appealing to have your $150,000 home assessed at $130,000, but remember a lower assessment just means a higher tax rate; it doesn't change the final bill.
More importantly, a big gap between equalized and assessed value indicates you are probably paying too much — or too little.
"Places where things are growing pretty quickly are being under taxed," Knapp said. "And places that are not growing are getting over taxed."
Karl Green, an assistant professor with the UW Extension service, studied assessments and found that the further the assessment ratio gets from 100 percent, the greater the variance among homes. So some homes might be assessed at 90 percent of their market rate while others at just 60 percent.
The reason is that assessors aren't keeping up with changes on the ground.
"They're not going through and visiting and seeing enough of the activity that's happening," Green said.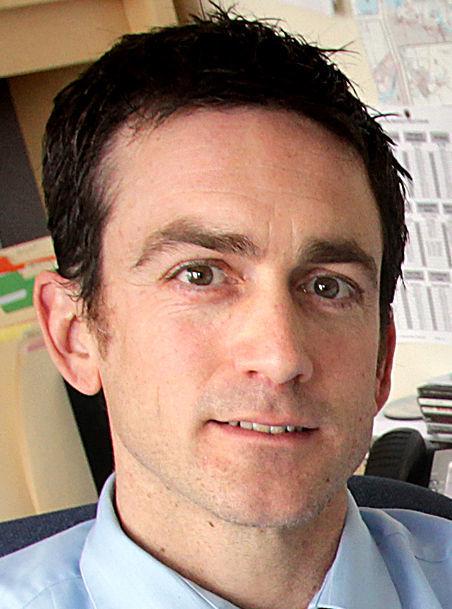 La Crosse Planning Director Jason Gilman said the city is working to correct that with new software that allows assessors to track more granular detail about homes, which will make for more accurate comparisons.
State law requires municipalities to be within 10 percent of equalized value at least once every five years.
Green said some municipal leaders may be hesitant to pay for more thorough assessment. Or they fear the public perception that property values are being jacked up to fill the tax coffers.
If your home is assessed at 10 percent below market value, you might think you're getting a deal.
"But if everyone else is being under assessed at 30 percent, you're paying too much," Green said. "It's how you're splitting the pie."