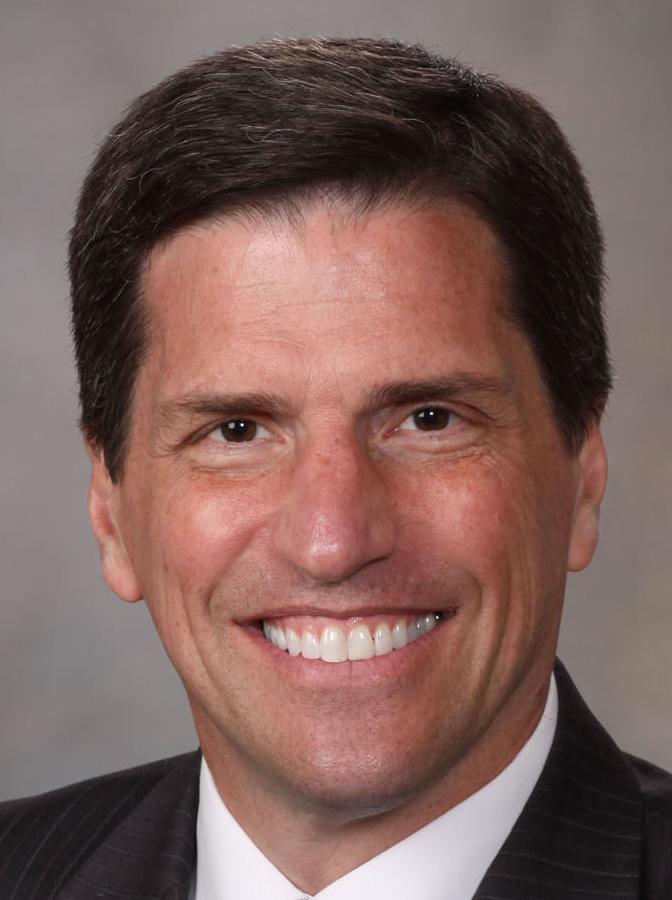 La Crosse County COVID-19 cases climbed by 14 Thursday, bringing the total to 780 lab-confirmed positives.
The newest cases are attributed to one teen, eight individuals in their 20s, two in their 30s, one in their 50s and two in their 70s.
Of all the cases, 663 are considered recovered and six patients are currently being hospitalized. There has been one death related to the virus. An additional 169 tests came back negative Thursday, for a running total of 16,457.
In Wisconsin, cases increased by 1,059, bringing the count to 52,108. Hospitalizations from the coronavirus rose by 51 for a running total of 4,590 and eight more deaths were reported for 919 total fatalities. Negative test results total 867,602, up 16,211 from yesterday.
While July 21 marked the state's largest daily case increase at 1,117 positives, Thursday brought the second highest 24-hour total.
With cases on the rise, Gundersen Health System and Mayo Clinic Health System offered praise for Gov. Ever's issuance of a statewide mask mandate, set to begin Saturday.
The La Crosse County Health Department declined to comment on the decision Thursday, with a representative telling the Tribune there are no plans to issue a statement Thursday or Friday. The next La Crosse County Health Department COVID-19 briefing will occur at 2:30 p.m. Monday.
Megan Meller, infection control specialist for Gundersen Health System, says she is "very happy" with the requirement of face coverings, noting she "definitely wished it would have happened sooner" but is grateful action is being taken now, especially with the impending school year.
The mandate timeline — currently, it is set to expire Sept. 28 — is a good start, she says, though it will need to be re-evaluated and potentially extended dependent on the local pandemic status.
Meller acknowledges that the mask issue has been divisive, and is appreciative of the individuals and businesses that have already been adhering to what was previously suggested but unrequired guidance from health professionals and entities.
She hopes those who were reticent before will take the mandate seriously, saying, "I think the community is going in the right direction, and I think this might change the mindset" of those who have been resisting.
Local and state officials have authorization to enforce the order, with a potential fine of up to $200 for violators, though individuals with medical exemptions "are not required to carry documentation to prove that you do not need to wear a face covering in public," according to the mandate.
"I'm proud of Wisconsin for issuing a mandate...I think we've always been a forward-thinking state and a forward-thinking community," Meller says. Face masking, she emphasizes, is not a political issue.
"It's being done to protect the good of everyone," Meller says.
Both Gundersen and Mayo have for months been requiring the wearing of face masks by all patients, visitors and staff in their facilities, and both Meller and Dr. Paul Mueller, regional vice president for Mayo Clinic Health System in Southwest Wisconsin, cite evidence that doing so is effective in diminishing transmission of the coronavirus.
Mueller says in addition to having employees masked while at work, "We are asking our staff to lead by example when they are in public because we know this is one of the best ways to protect one another from contracting the disease. In addition to wearing facemasks, we recommend social distancing, avoiding large crowds if possible, scrupulous hand hygiene and regular cleaning of frequently-used contact surfaces to prevent the spread of COVID-19."
Our region, and state, Mueller says, "are healthier when we help and support one another and ensure that all are safe during these challenging times. We are proud to partner with organizations in the communities we serve and support efforts to increase the use of face masks as an effective public health measure."
In addition to the wearing of face coverings, the La Crosse County Health Department urges community members to practice physical distancing and to stay at home as much as possible. Those with any potential symptoms of COVID-19, including fever, chills, runny nose, congestion, muscle or body aches, cough, tiredness, headache, new loss of taste or smell, nausea, vomiting or diarrhea, are asked to stay home and contact their provider for testing.