For the past several months, the CDC has advised a 14 day quarantine period for individuals exposed to COVID-19. However, recent changes to the guidelines could shorten quarantine duration by as much as half, with research showing 10 and even seven day periods are largely effective.
Last week, the CDC released evidence of the efficacy of shorter quarantine spans in preventing viral spread — options which may increase compliance, especially among those fearful of losing jobs or other repercussions of being unable to leave the home or have contact without outside persons for two weeks.
Under the revised recommendations, quarantine may cease after day 10, without the need for testing, should no symptoms be present. According to the findings of the CDC, "with this strategy residual post-quarantine transmission risk is estimated to be about 1% with an upper limit of about 10%.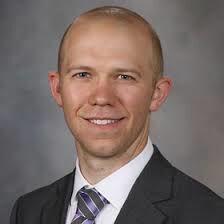 Also significant, though less so, is the effectiveness of a seven-day quarantine, pending a negative test at the end of that period plus the absence of symptoms. The CDC notes a test must be administered within 48 hours prior to the intended date of quarantine ending (on day six or seven), and results must be confirmed prior to discontinuing quarantine. A negative test prior to seven days does not exempt an individual from completing quarantine.
Per the CDC, "With this strategy, the residual post-quarantine transmission risk is estimated to be about 5% with an upper limit of about 12%."
"Quarantine is intended to reduce the risk that infected persons might unknowingly transmit infection to others. It also ensures that persons who become symptomatic or are otherwise diagnosed during quarantine can be rapidly brought to care and evaluated," the CDC said. "However, a 14-day quarantine can impose personal burdens that may affect physical and mental health as well as cause economic hardship ... (and) can also pose additional burdens on public health systems and communities, especially during periods when new infections, and consequently the number of contacts needing to quarantine, are rapidly rising."
In addition, the CDC noted, "The prospect of quarantine may dissuade recently diagnosed persons from naming contacts and may dissuade contacts from responding to contact tracer outreach if they perceive the length of quarantine as onerous."
'Refining our hypothesis'
On Friday morning, Dr. Ryan Westergaard, CMO and state epidemiologist for communicable diseases with the Wisconsin Department of Health Services, sent a release for "COVID-19 Health Alert #23" which says the state plans to align with the new CDC recommendations.
"Wisconsin DHS has reviewed the modified guidance and its scientific rationale, and is in agreement with CDC that the two options for reducing the duration of quarantine are acceptable and may have numerous public health benefits if implemented appropriately," Westergaard stated. "DHS acknowledges that these alternative strategies represent a substantial change from previous guidance, and that partner organizations and community members may have questions about this new guidance. For these reasons, DHS recommends that local and tribal health departments implement these changes no earlier than Monday, Dec. 7, 2020."
However, Westergaard said, health care personnel on duty during quarantine due to staffing shortages should adhere to strict symptom monitoring and serial testing for the full 14 days, and shortened quarantines among residents of high risk, high congregate locations like long term care facilities, shelters, and jails must be determined on the basis of whether the potential benefits of a briefer quarantine outweigh the risks of potential transmission post-quarantine.
"A residual post-quarantine transmission risk of 5% means that one out of twenty exposed individuals who end quarantine after seven days with a negative test may develop infection and place others in their facility at risk for COVID-19," Westergaard explained. "This risk may be unacceptably high in some environments where vulnerable individuals reside, or where crowded conditions increase the likelihood that a single case could lead to a large outbreak."
Not matter the strategy used, masking, distancing and avoiding gatherings is required the full 14 days for all persons who have been exposed. Isolation guidelines — to be followed by those who have tested positive for the virus — have not change on the national or state level.
Notes Westergaard, "The rationale behind shortened quarantine is NOT because our understanding of the incubation period of the virus has changed. Rather, the alternative strategies are deemed acceptable because the residual risk of transmission after the shortened duration is small, and this risk may be outweighed by the potential benefits of a quarantine requirement that places less burden on individuals, families and communities."
The CDC, says Bridget Pfaff, infection control specialist at Gundersen Health System, "is following the scientific method, which is an ongoing process we're studying. We're researching, thinking of the questions that haven't been thought of yet, and refining our hypothesis.
"This is science in motion and I think rather than mistrusting because of the changes, we should say we're doing what science has done for hundreds of years, and that is developing those theories and determining which hypothesis is the one to accept and which one should be rejected. ... The goal is to make (following quarantine) as achievable for the public as possible while still looking at the science"
Dr. Benjamin Dilger of Mayo Clinic Health System says he feels overall positive about the new guidelines, which are more feasible for most, but advises "14 days is still absolutely the safest option. If at all possible the 14 day quarantine is the best way to do it, but 10 days is certainly better than nothing."
Testing
The Wisconsin Department of Health states that testing for the purpose of shortening quarantine length should only be allowed if testing resources are of sufficient stock and availability. Pfaff says Gundersen will not at present provide such testing in order to conserve supply. Neither Gundersen nor Mayo currently offer testing to community members without symptoms, though La Crosse County Health Department and National Guard Testing sites offer PCR tests to anyone, and UWL provides antigen tests regardless of symptoms at its surge testing site.
Though PCR tests are more accurate, a negative antigen test is acceptable for the seven day quarantine strategy, per the Wisconsin Department of Health.
Even in the absence of COVID-19 exposure, Dilger strongly advises college students returning to their family's residence for winter break self-quarantine for two weeks prior to travelling home, especially as many universities are located in COVID-19 hotspots — La Crosse included.
If there are elderly or immunocompromised residents in the home, Dilger advises families to discuss the risks of having the student move back in, though other housing may not be an option for some. In those cases, Dilger recommends masks be worn and distancing followed even when inside, especially if the individual is coming and going from the home. Frequent sanitation of common touch points, not eating together around the table and not sharing dishes or utensils is urged.
Local higher-education establishments provide on-campus testing, but Pfaff iterates a negative test doesn't mean a student won't be positive for the virus a day or two later, and isn't a free pass to skip precautions. Dilger notes it can be hard to convince younger, healthy individuals of the devastation of the coronavirus, as that group largely experiences mild or even no symptoms. However, following guidelines is crucial for protecting susceptible loved ones and community members.
IN PHOTOS: Local community members wear face masks
Jim Falls, Wis.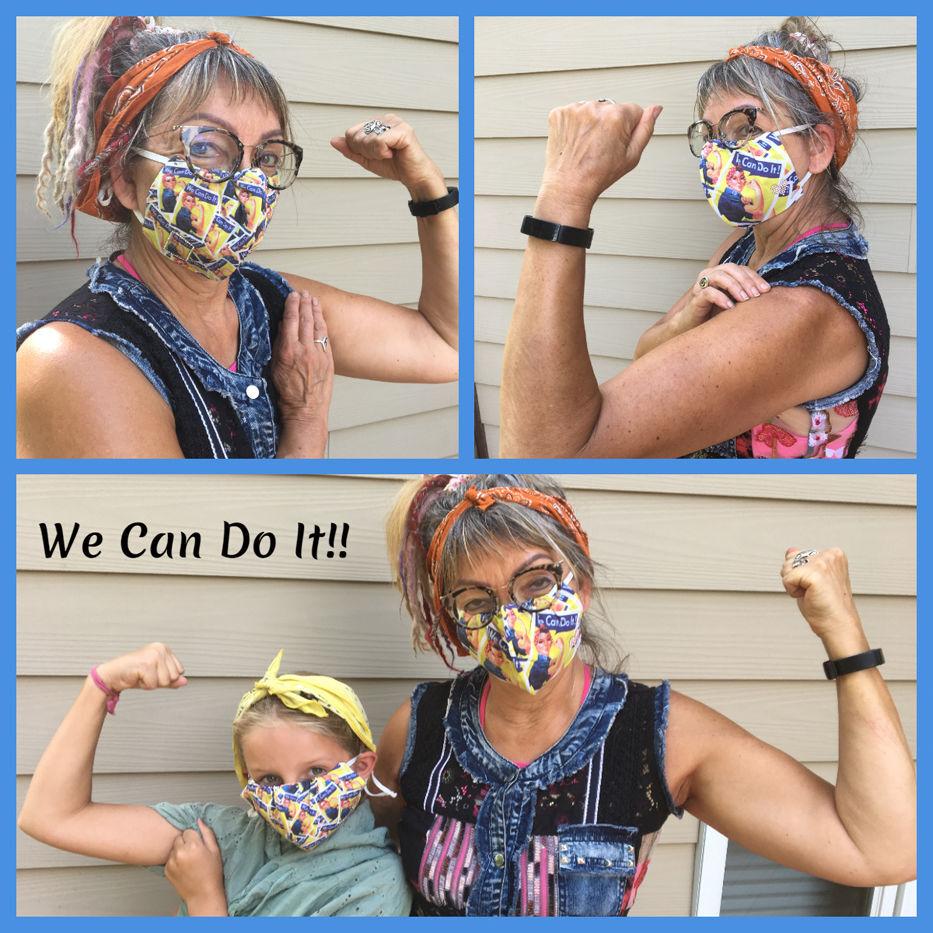 La Crescent, MInn.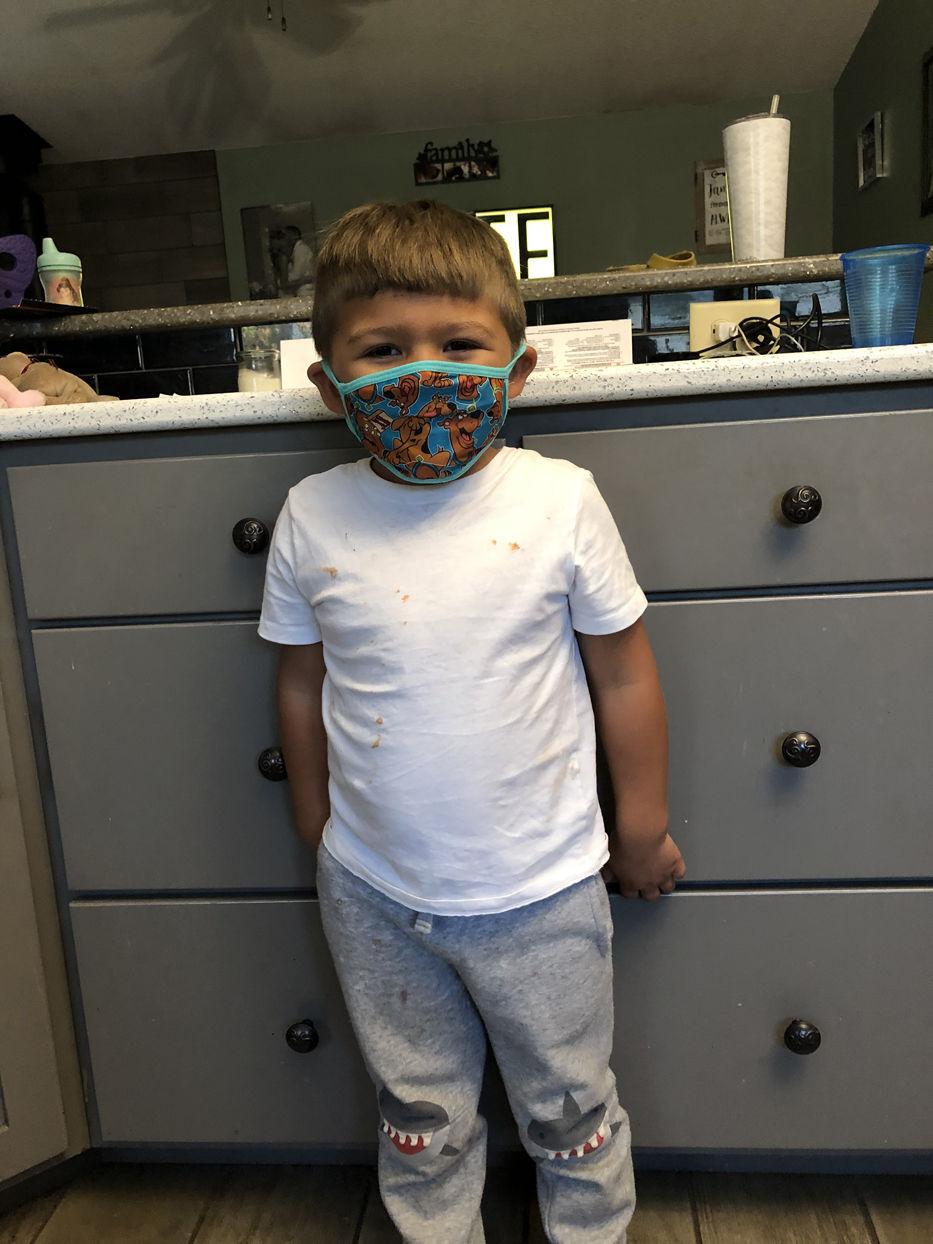 Working at the Tomah VA serving our Veterans during this pandemic!
In My Family We all Wear Our Masks Cindy And Baby V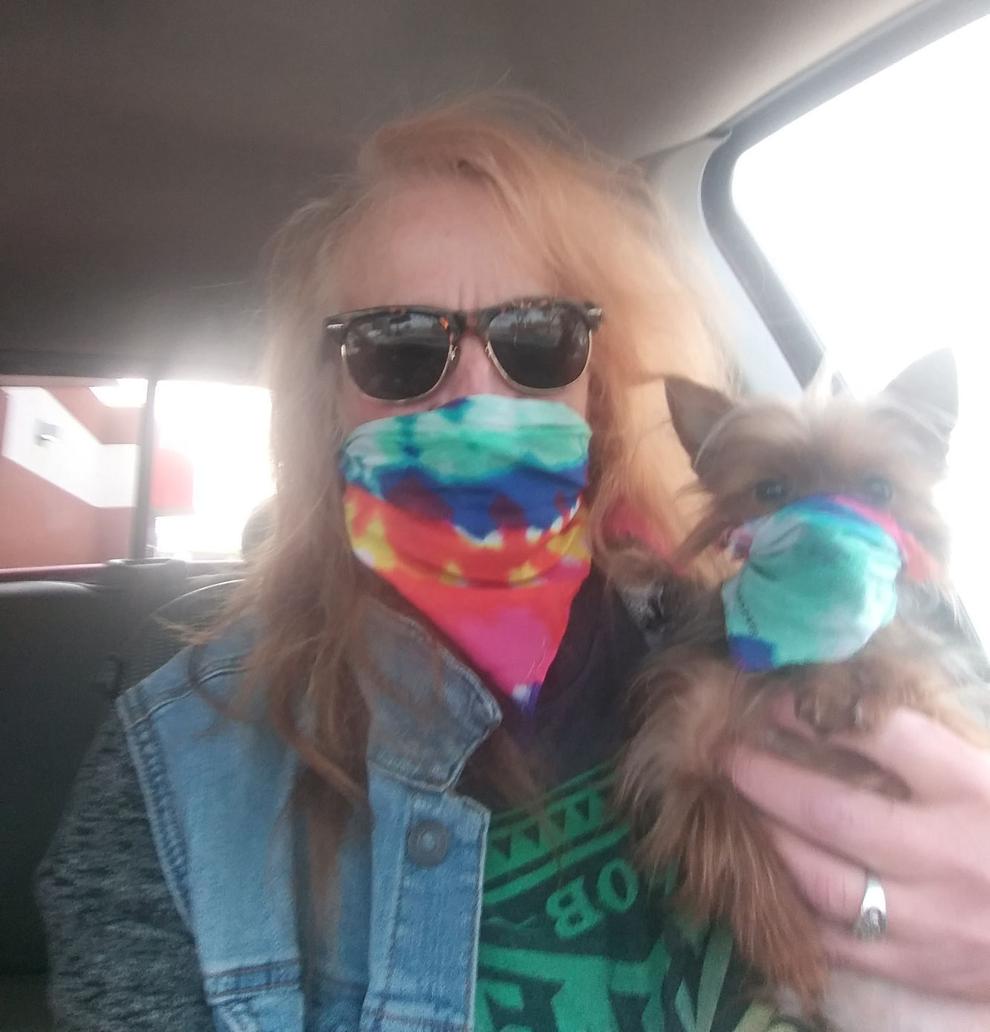 mask made by fellow West Salem High School chemistry teacher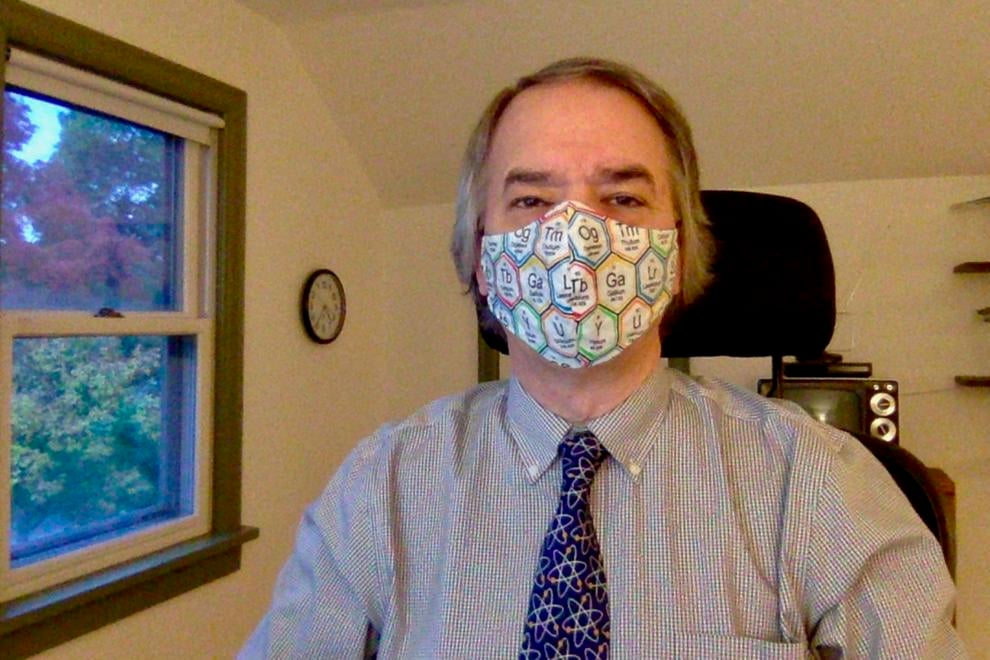 La Crosse punk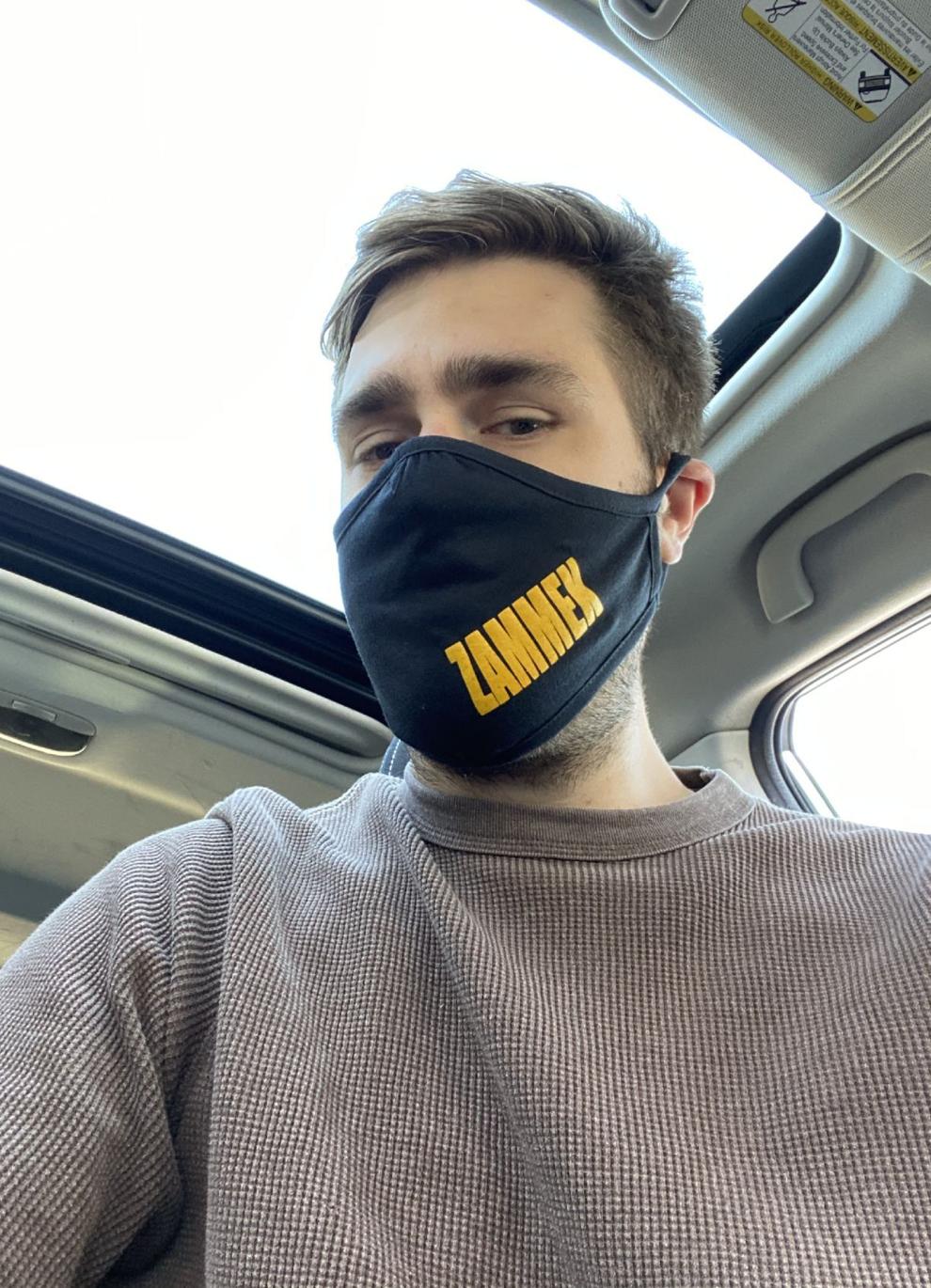 Lace for a lady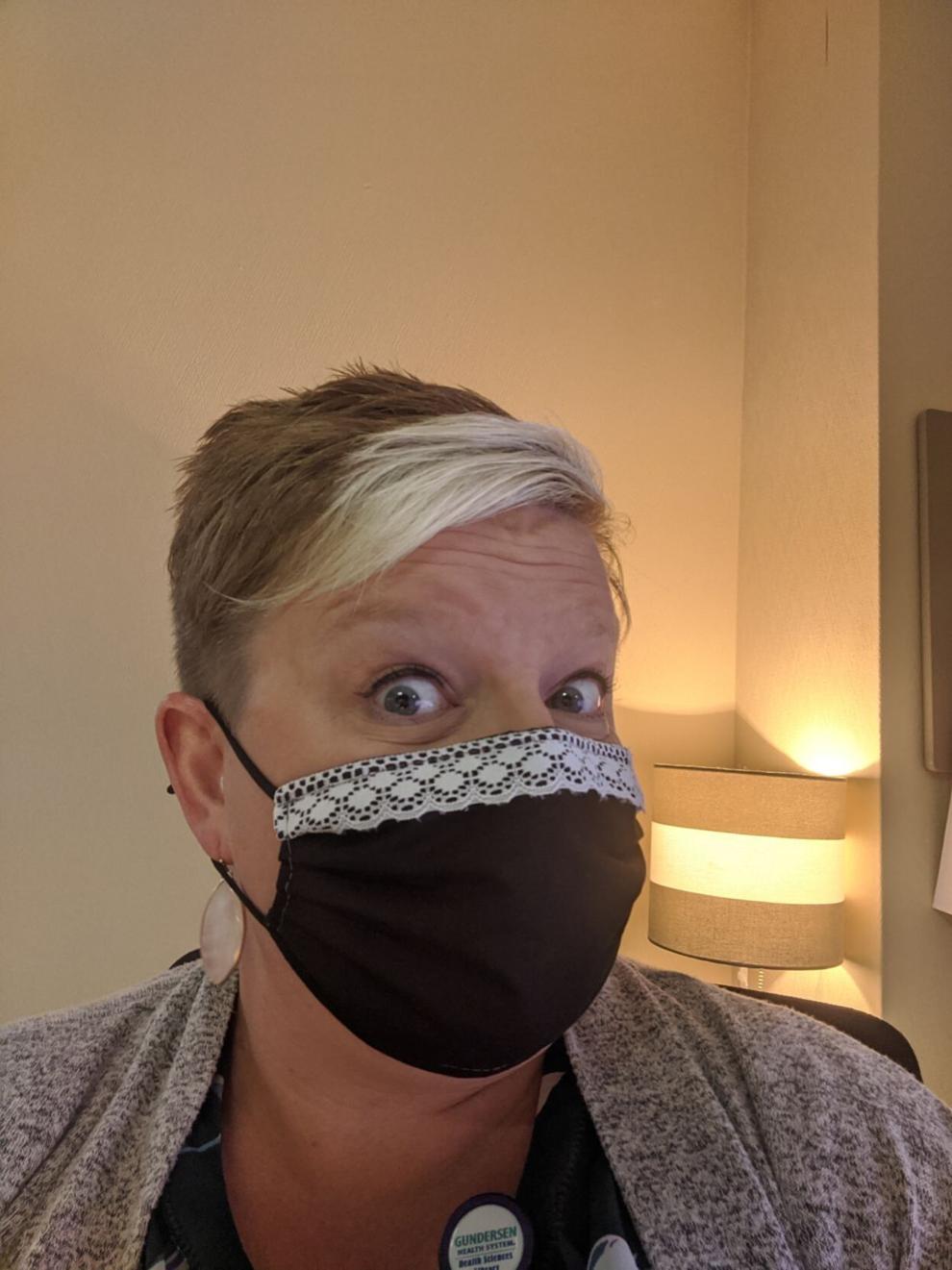 Caring for the community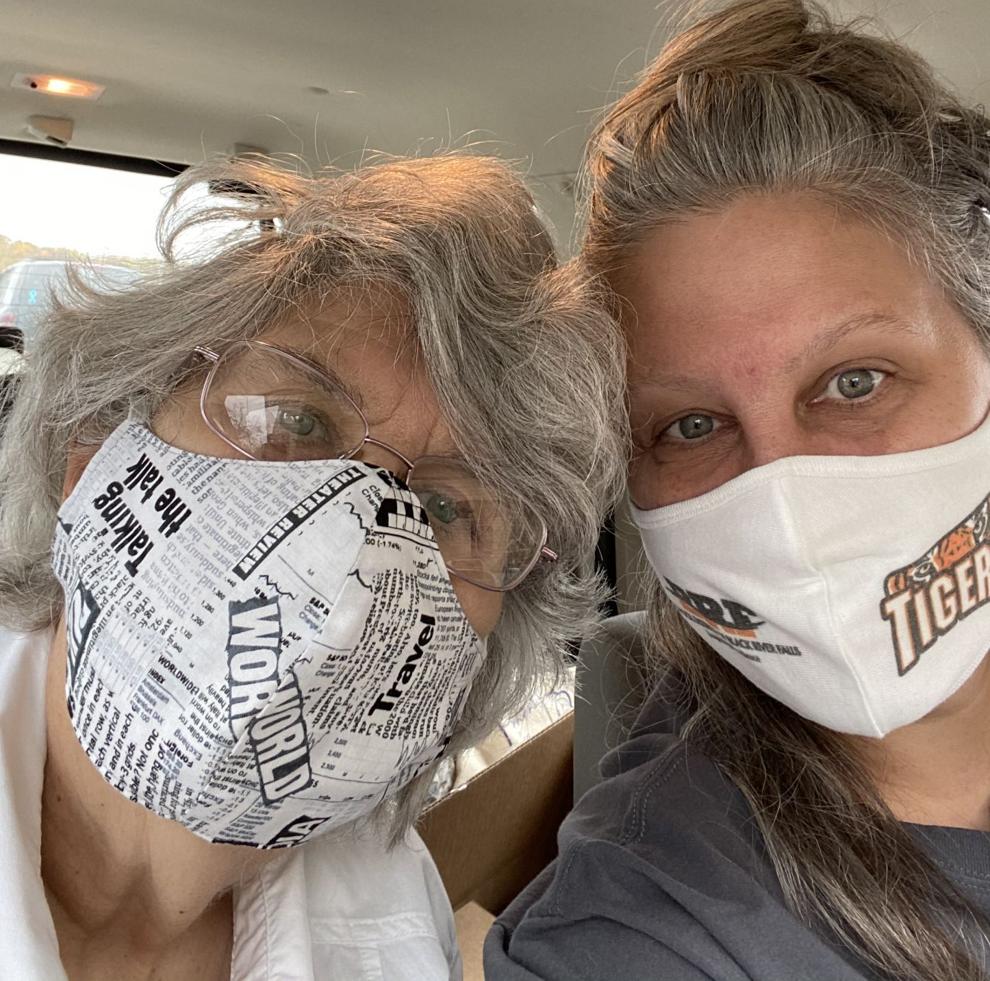 A mask with bling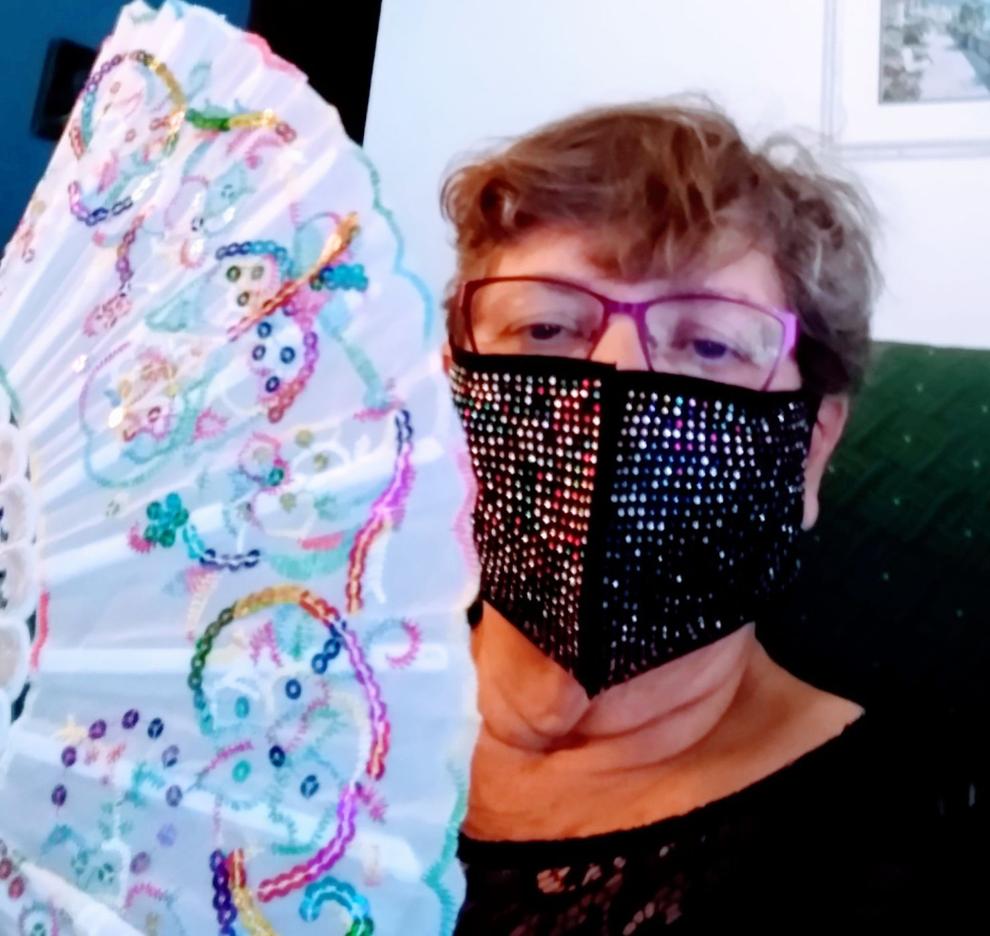 Dinner guests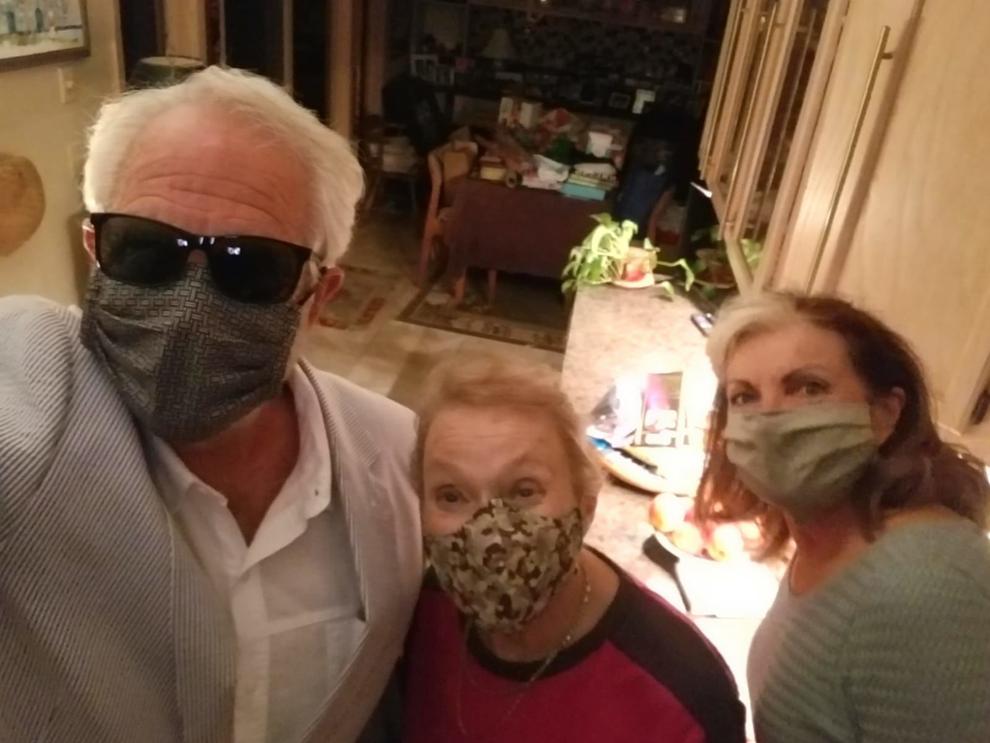 A Friendly smile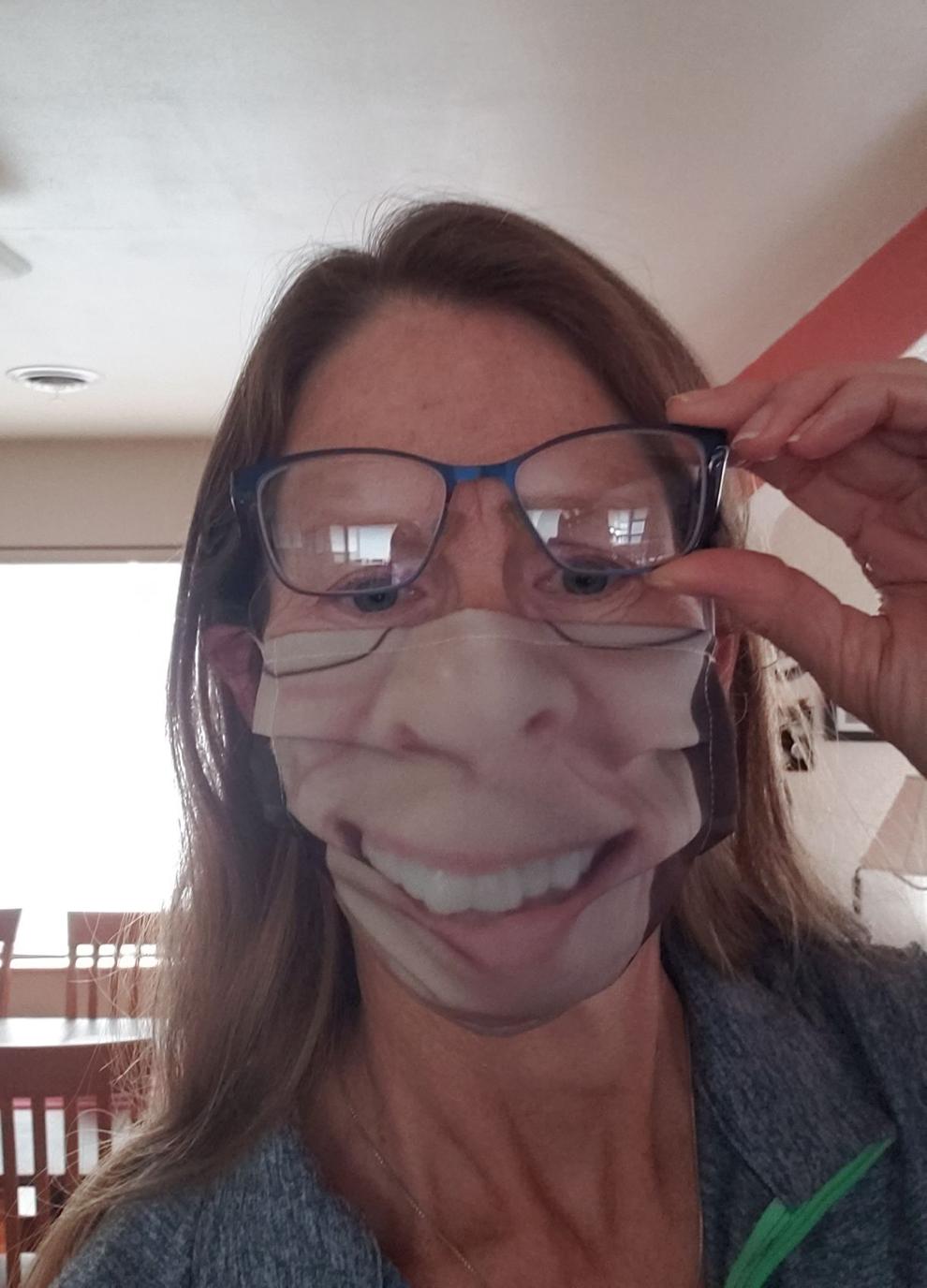 October 6: GIrls WIAA Division 2 sectional golf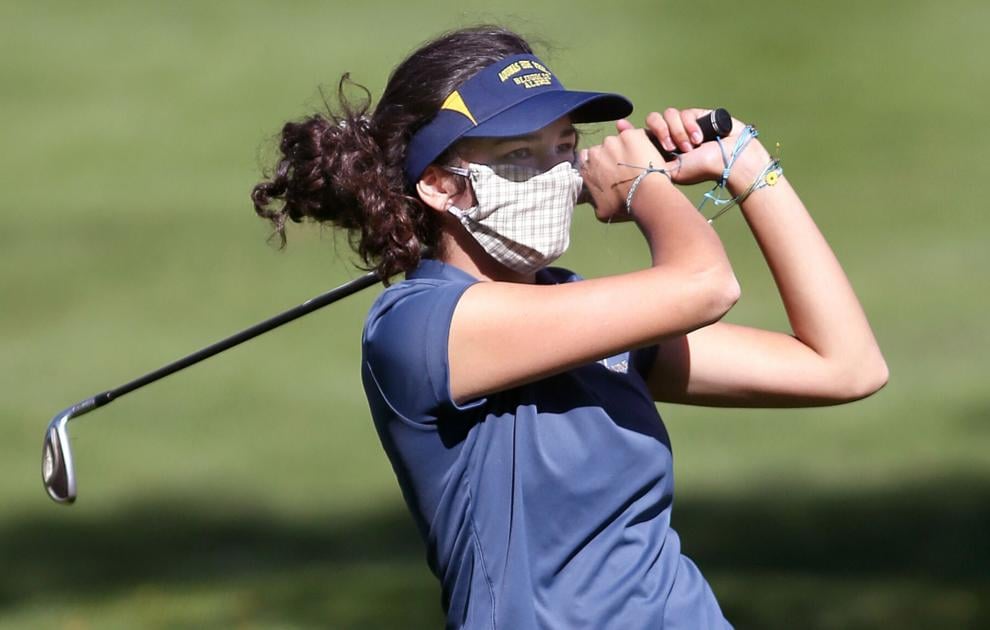 October 2: Edgar vs Onalaska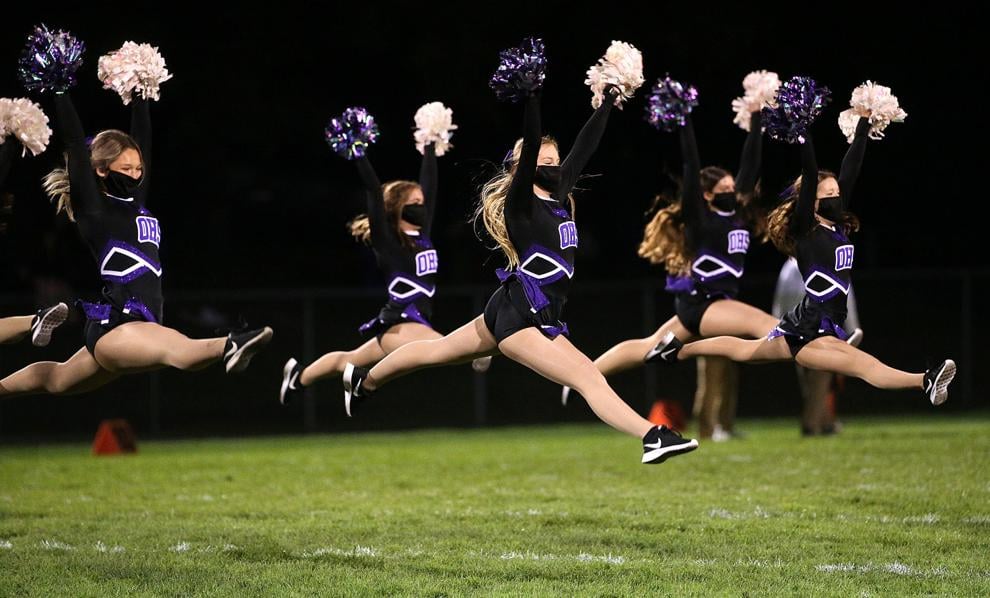 October 2: Edgar vs Onalaska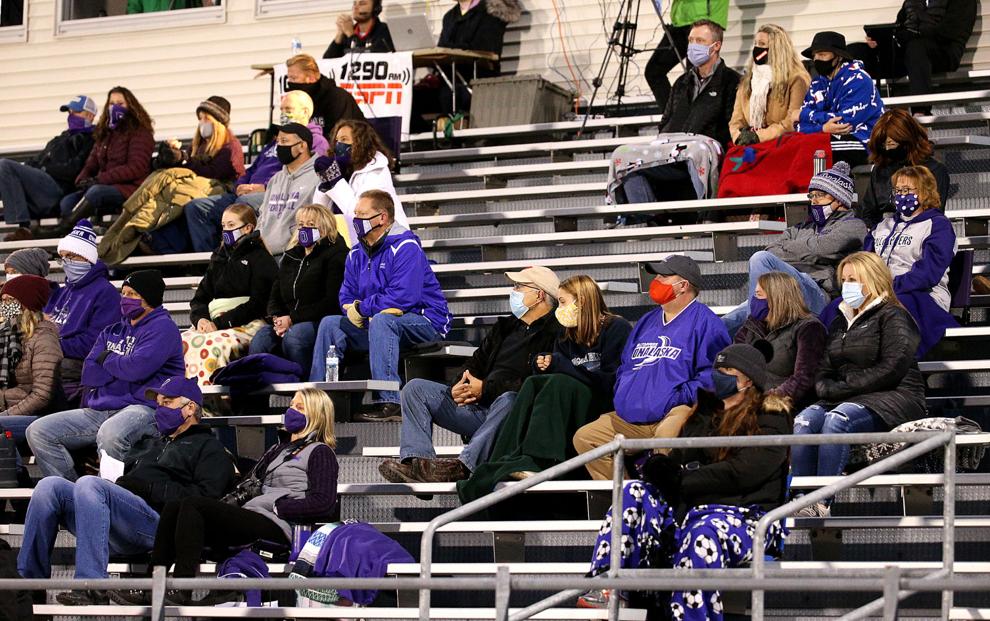 September 22: Aquinas vs Onalaska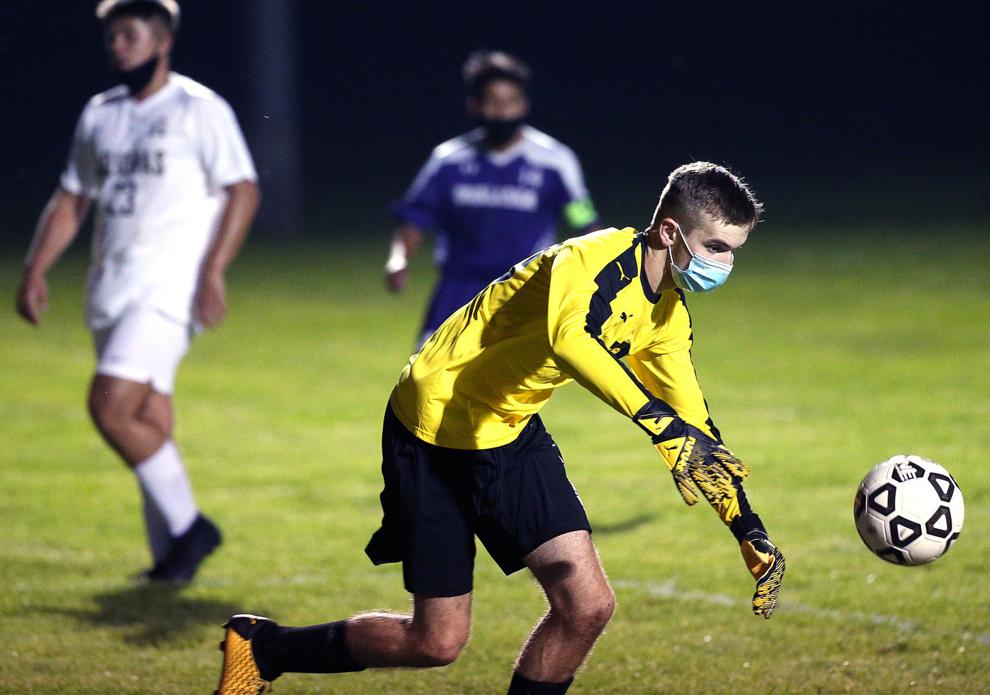 September 17: Westby vs Aquinas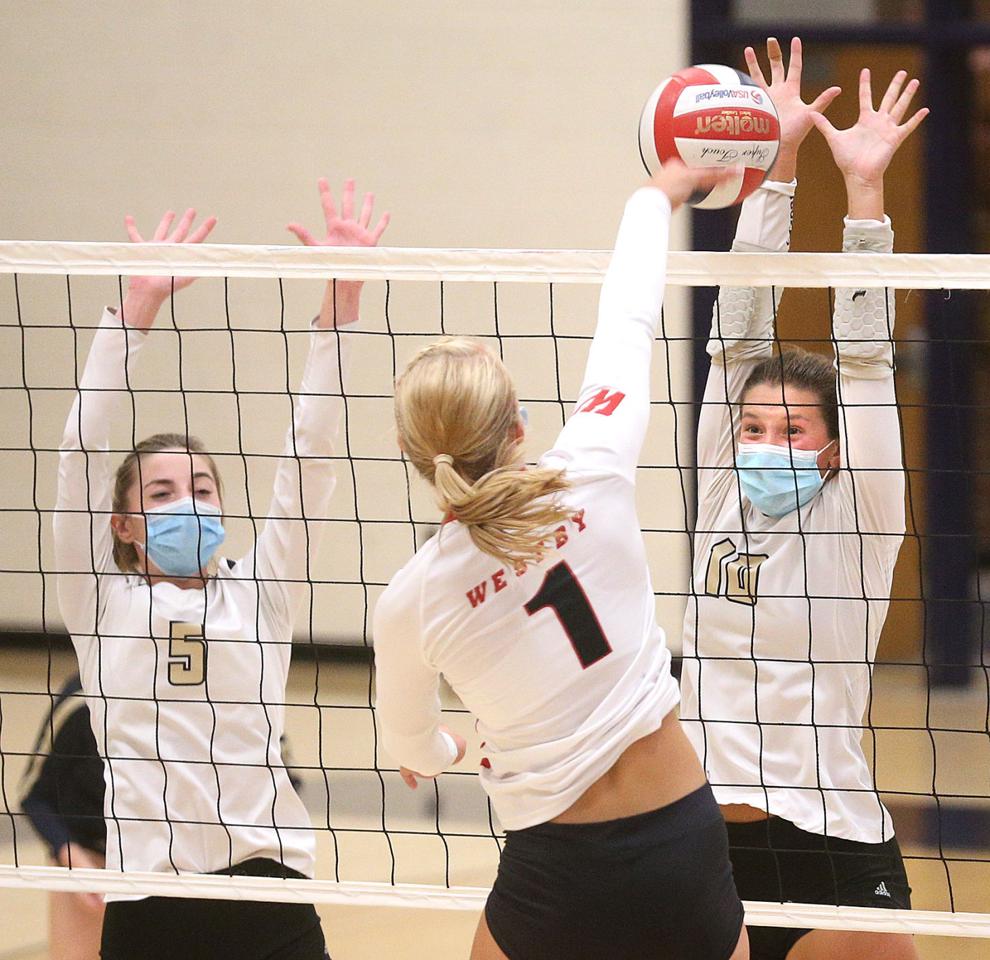 September 17: Westby vs Aquinas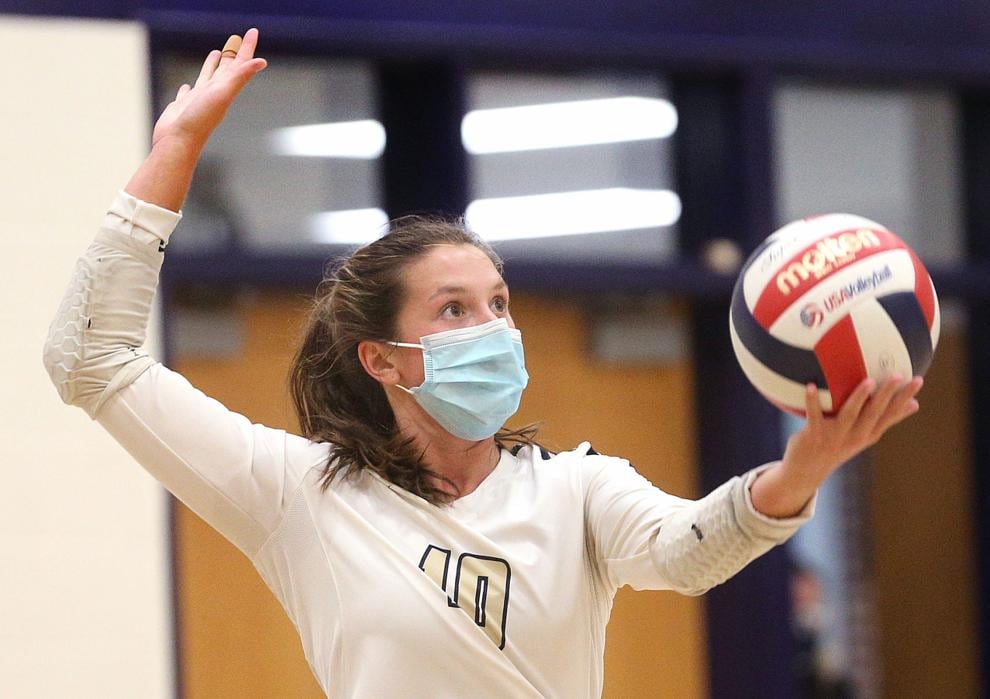 September 17: Westby vs Aquinas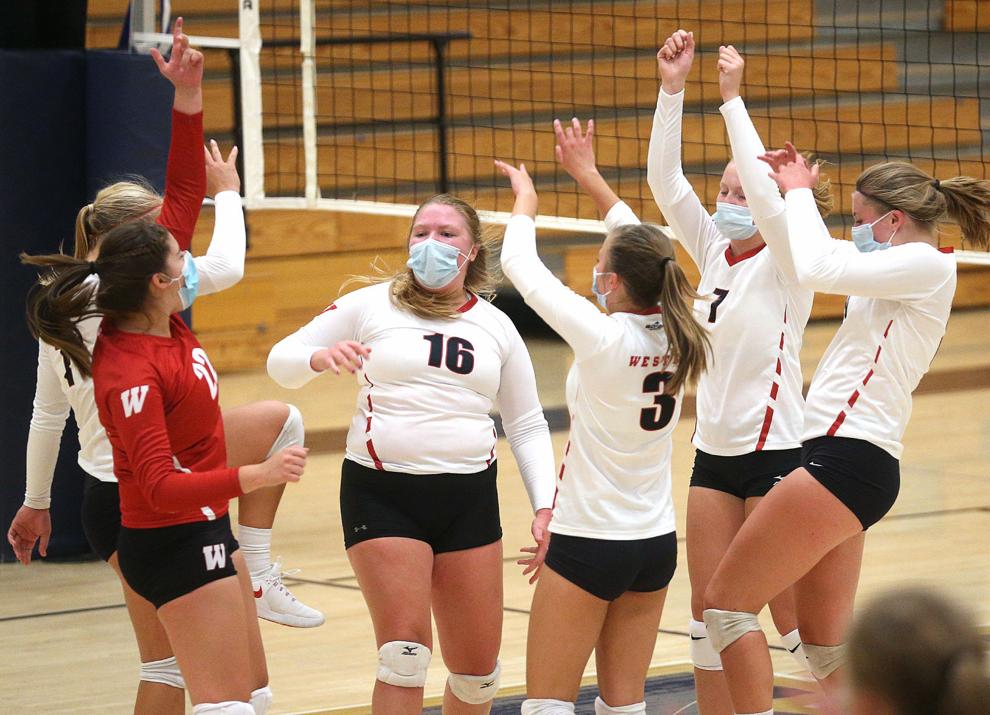 Holmen school lunches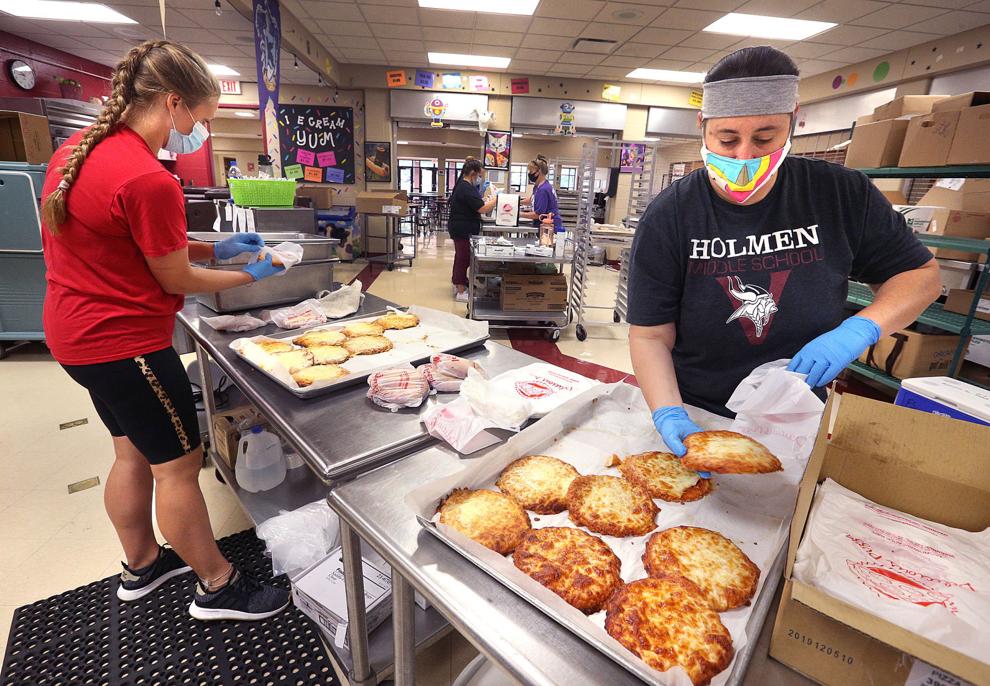 Noodles & Company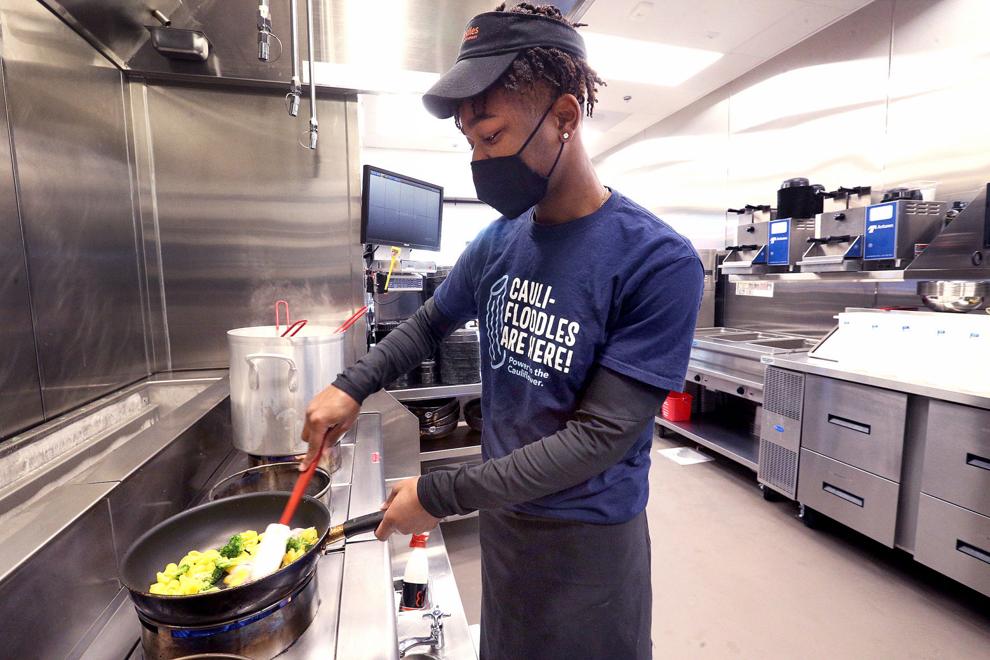 September 10: Dover-Eyota vs. La Crescent-Hokah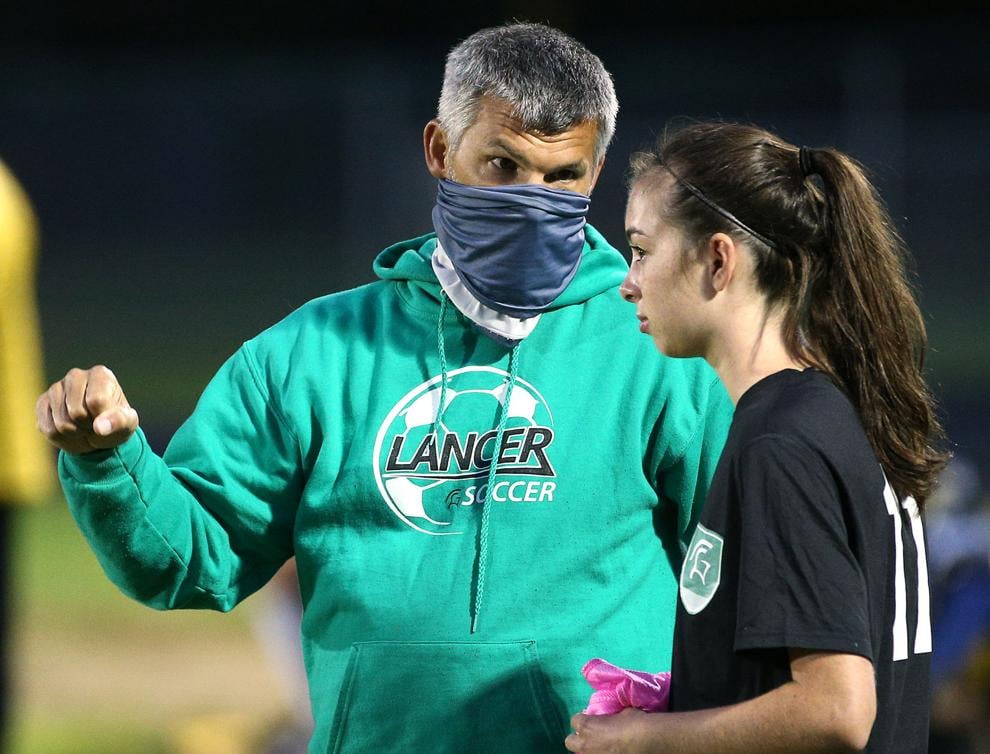 Onalaska Football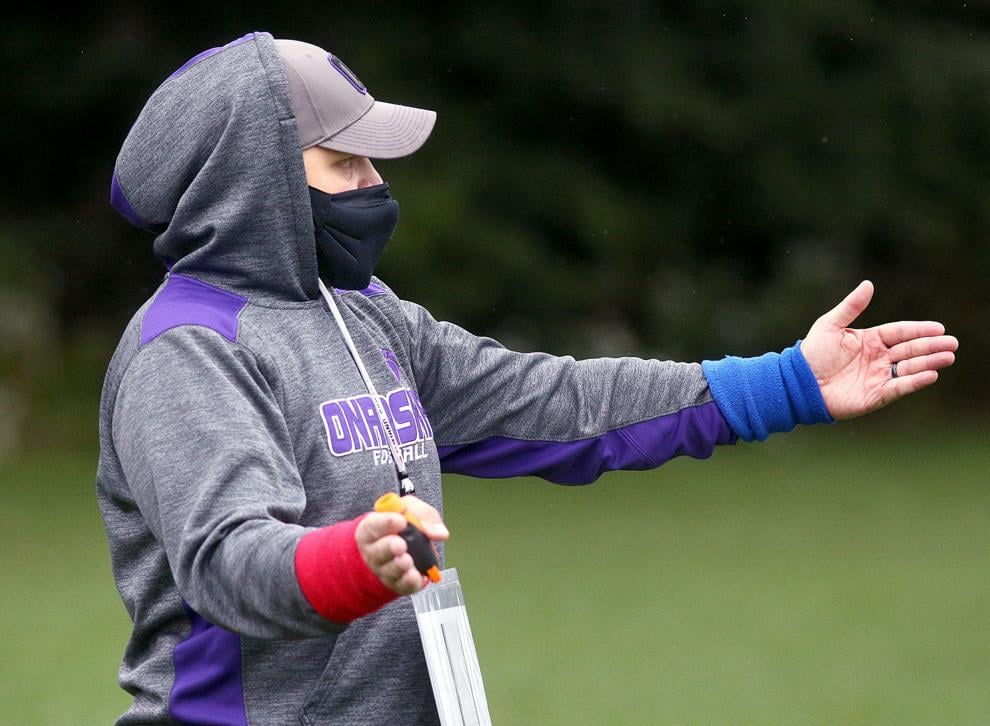 College during COVID
College during COVID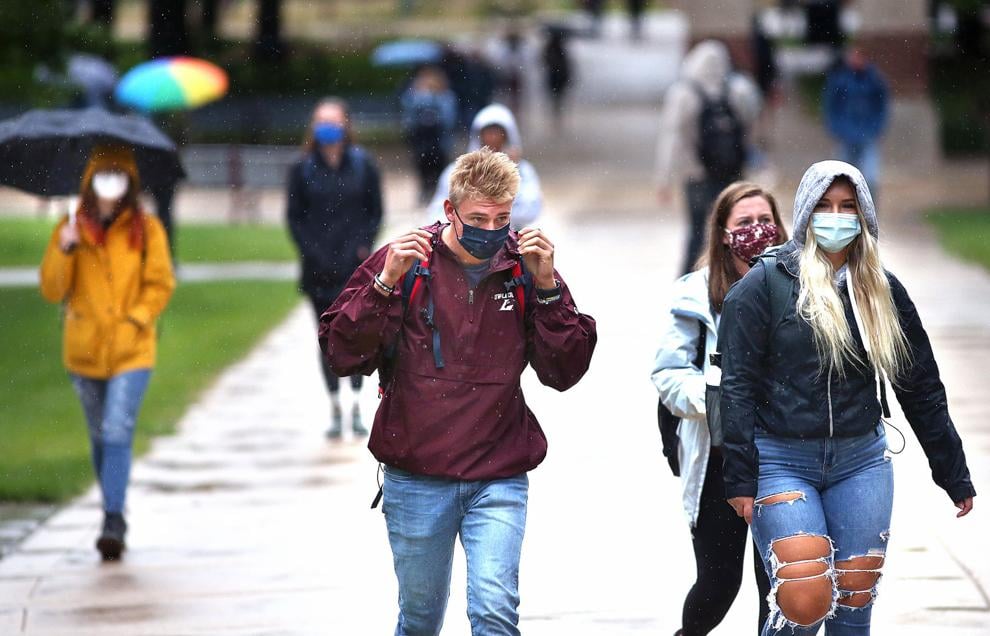 Vice President Pence at Dairyland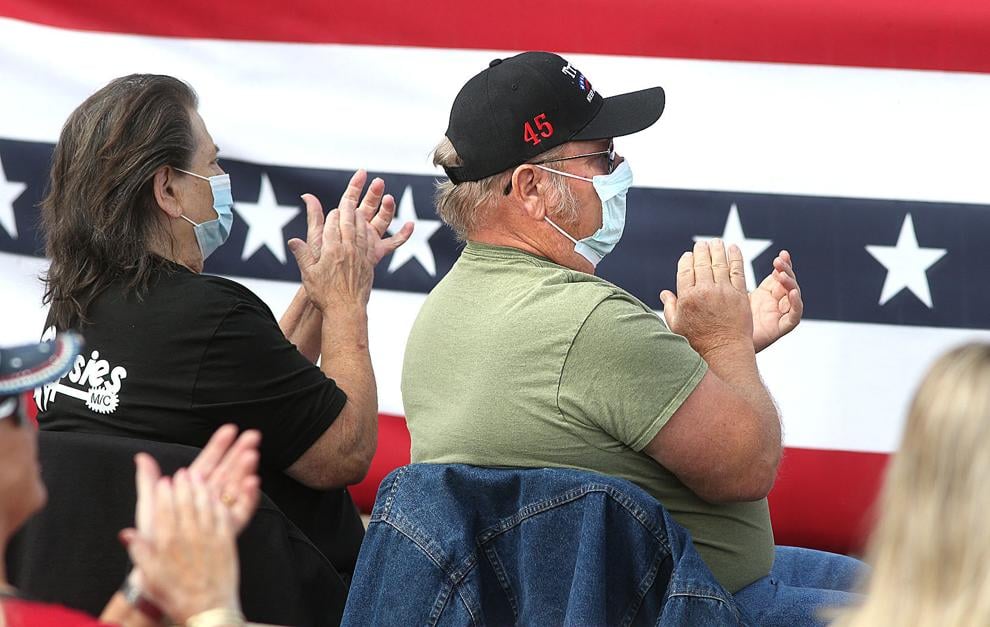 Vice President Pence at Dairyland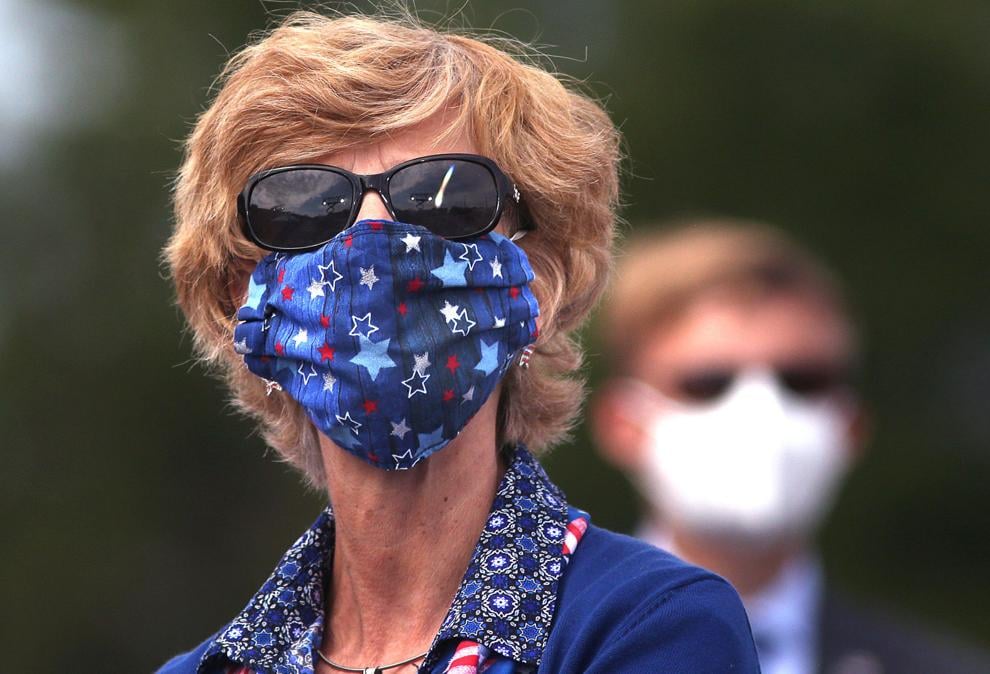 Scooping up smiles