If you're looking to get a root beer float at A&W in La Crosse on a Wednesday, you're out of luck. The restaurant, located at 3005 South Avenue, announced in an April 28 Facebook post that "unfortunate ongoing staffing issues" left the business no choice but to close one day per week.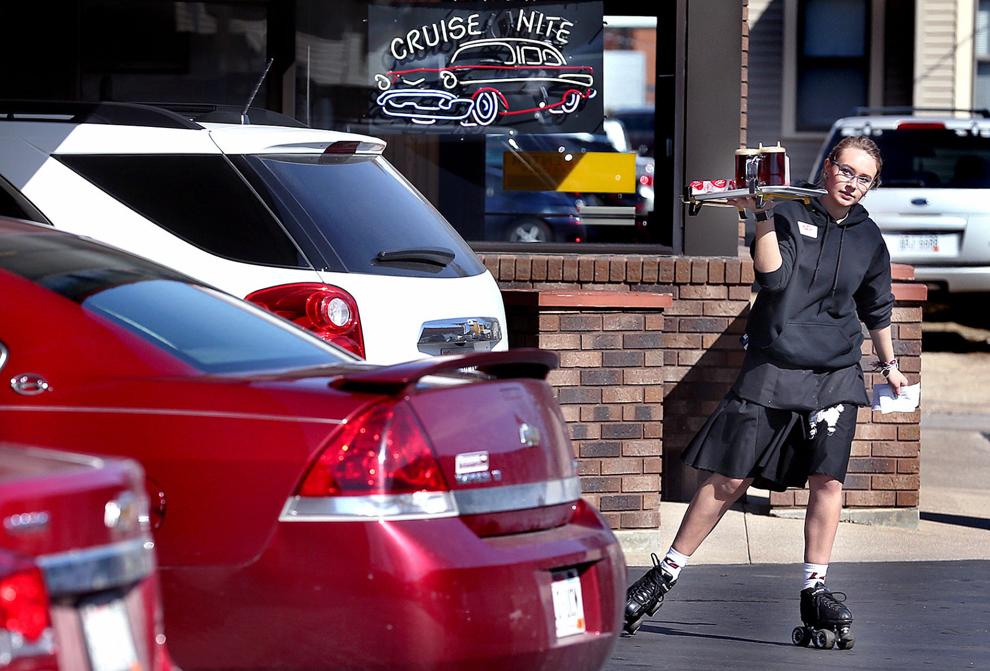 "We are very short on servers/cooks, part time, full-time, weekdays and weekends," the post reads. "We want everyone to know that this decision wasn't made lightly & hopefully won't be in effect too long."
A&W isn't alone. Across Wisconsin, restaurants are reporting difficulty finding help, and it's affecting everything from days and hours of operation to customer service and workplace morale. Every area of the state is affected.
"I'm hearing it everywhere, whether it's an urban area or a rural area," said Kristine Hillmer, president/CEO of the Wisconsin Restaurant Association. "It's a labor shortage. I don't know of a sector that's immune from this."
The labor shortage is hitting restaurants particularly hard because few industries suffered more disruption from COVID-19 than the restaurant/hospitality sector. Hillmer said the pandemic forced 10 to 15% of Wisconsin restaurants to close and that another 20% "are on the bubble." The labor shortage comes at a time when restaurants desperately need the revenue as the pandemic winds down and customers are ready to return.
"This is a time when they're trying to rebuild their businesses after being ordered to shut down by the government," Hillmer said. "Not only do you have the normal pressures of running a business, you have the pressures of a pandemic that caused you to go into the red."
Rudy's Restaurant in La Crosse re-opened March 26 for carryout orders only. To re-open the dining area, owner Gary Rudy said he would have to hire four or five more workers that may not be out there.
He said the hiring process can be frustrating.
"It seems like you have a lot of applicants, but then half of them don't show up for the interview," Rudy said. He said many who are interviewed want to work only "when it's convenient."
Rudy, who also serves as president of the La Crosse area chapter of the Wisconsin Restaurant Association, said restaurants throughout the area are having to make difficult decisions.
"I think a lot of people have cut hours because there aren't enough people to go around," Rudy said.
Hillmer said the situation is difficult for those who remain in restaurant jobs.
"Many restaurants are closing Sunday and Monday or Monday and Tuesday to keep everyone from burning out," Hillmer said. "They can't keep going a million miles a minute."
Tomah Chamber of Commerce president/CEO Tina Thompson hears the same thing. She said Tomah was fortunate — every restaurant in the city survived the pandemic — but they're operating with skeletal staffs. She said one restaurant that normally relies on 13 people to fill a shift operated with just four on a recent night.
"A lot of our restaurants have a core group of reliable workers, and some are working 12-hour shifts, seven days a week. It's insane," Thompson said. "One of the biggest things I'm hearing is to be patient when you come out to eat."
Hillmer said customers may not always get the "legendary service" they're accustomed to while dining. She said restaurants are limited in their ability to pay higher wages and pass the cost onto customers.
"Wisconsinites are frugal," she said. "They don't want to pay $20 for a hamburger."
Rudy said he believes expanded unemployment benefits are contributing to the labor shortage. He said the program, which began in April 2020 and will end in September unless Congress extends it, started with "good intentions; it just got away from us."
"I've talked to a lot of people in our industry and other industries, and they say so many people don't need to work," Rudy said.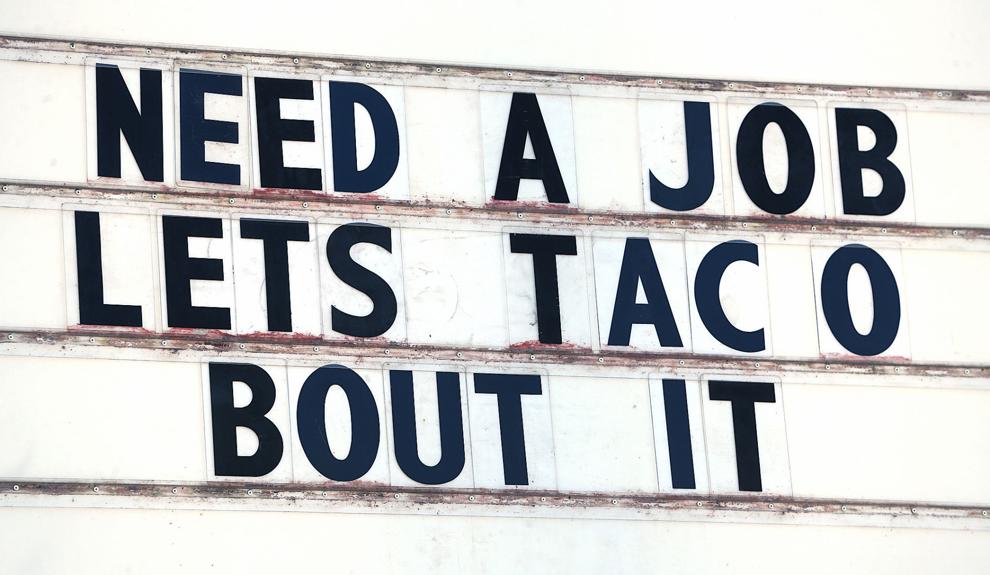 Hillmer cited other factors, including parents staying at home with their virtual-schooled children, lack of day care options, competition from other industries, fewer people having children and a sharp cutback in foreign work visas, which particularly affects summer tourist areas.
"It's much more complicated than saying 'unemployment benefits,'" Hillmer said. "You have to look at demographics, too. That's probably the biggest thing."
There's also the challenge of the industry's rapid growth. In 1992, Americans spent $162 at the grocery store for every $100 they spent at a restaurant. By 2015, retail sales at restaurants edged grocery stores for the first time.
Hillmer said restaurant growth is a positive trend. She said one in three workers got their first job in a restaurant and that restaurant employment teaches valuable job and social skills. She also said it's natural that people want to get out of the house and have a good meal served to them.
"Food and eating out are so much a part of our culture," Hillmer said. "When families reconnect, it's often at a restaurant."