Legendary rock 'n' roller Chuck Berry's passing last weekend struck a chord with music fans around the world, especially those who got a chance to perform with the man, like drummer Greg Haskell, keyboard player Dennis Roesler and bassist Mike Brueske, who got a chance to play with Berry in La Crosse.
For most of his career Berry traveled light, showing up at venues minutes before showtime with just his cased guitar in hand, collecting his pay in cash in advance and hitting the stage with local musicians. No rehearsal. No set list. Just try to keep up, kids. Some of the young rockers who played with him would go on to become famous like Bruce Springsteen and Steve Miller, but there are many, many more whose biggest claim to fame might be the time they got to play with Chuck Berry.
Berry's death at age 90 stirred memories of his Dec. 14, 1982, concert at the La Crosse Center, both among the musicians who shared the stage with him and others who watched or wished they could have.
For the La Crosse show, Berry was backed by the trio of Roesler and Haskell, both of whom are still active in La Crosse area bands, and Brueske, an Onalaska native who moved to Hudson the year after the Berry show and also still is a practicing musician.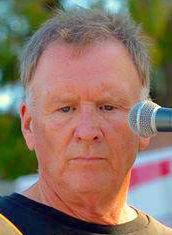 Haskell recalled being recruited for the gig by Larry Leach, who owned a music store where the La Crosse Menards is now. Leach was a pioneer in improving concert sound, Haskell said, and he was in charge of the sound for the La Crosse Center show.
Haskell jumped at the chance to play with a rock 'n' roll legend, even one who was more than 30 years into his career and completely out of step with where music was at in the 1980s. "I knew his work, of course," said Haskell, who drums for The Sonic Beats and L.B. and the Hi-Volts. "It was a great influence on every rock 'n' roll player that came along the pike."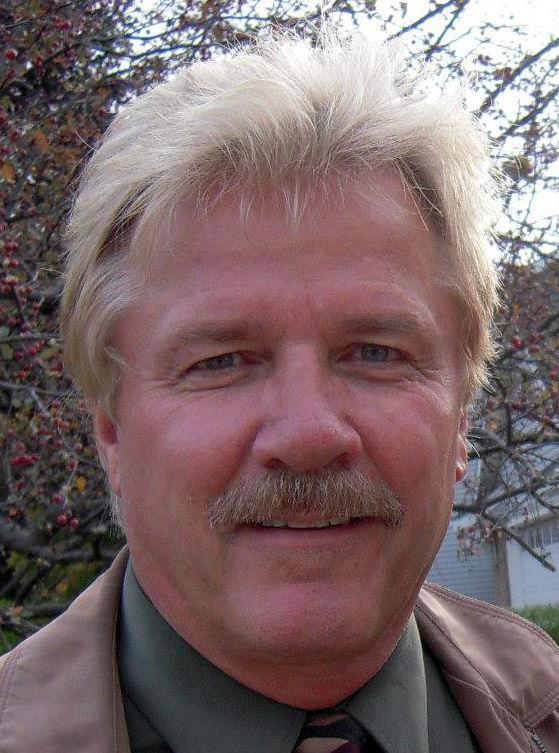 Brueske and Roesler also were enthusiastic about the chance to play with Berry, with Roesler moving up his annual holiday trip home from Texas, where he was in electronics school.
Like Haskell, Brueske said he knew a lot of Berry's songs. In the 1960s and '70s, countless aspiring rockers started by learning straightforward, three-chord Berry standards like "Johnny B. Goode," "Maybelline," "Roll Over Beethoven" and "School Days" and went from there. That's how the Beatles and Rolling Stones did it.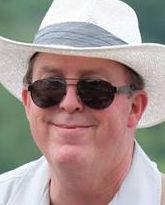 "They're kind of basic, but they're also kind of tricky in a way," Brueske said, adding that he worked hard in advance of the concert to get down the nuances of Berry's songs.
Showtime
Brueske remembers arriving at the La Crosse Center well in advance of the show and finding there were two dressing rooms, one for Berry and one for his three backing musicians and the opening band, a popular La Crosse group called Changing Times. "It didn't take us long to drink all the beer in our dressing room," recalled Brueske, who added that they then had the brilliant idea of pilfering brews from Berry's dressing room.
"I don't think as young twenty-somethings we had the respect for him he was probably due," Brueske said. "We figured he was 100 years old."
Not that Berry, 56 at the time, would have begrudged them the beer. Berry was widely known for not being much of a drinker — he talked of drinking screwdrivers "without the driver." And he wouldn't have had time to drink much anyway, as he walked over to the La Crosse Center from his room in the Radisson about 10 minutes before he was supposed to be on stage, accompanied by an imposing bodyguard.
When he got to the Center, Berry asked for his payment — $15,000 — and was offered a check, which he refused, forcing the promoter to scramble to scrounge up $15,000 in cash.
Haskell recalled that he, Brueske and Roesler had to go through preshow makeup sessions because MTV was filming a documentary. "These were New York babes, and they knew their stuff," he said. "I don't think any of that footage ever made the cut, though."
The three got out on stage and started up a "little ditty to get the groove going," Haskell recalled. And then Berry took the stage. It was the first time they saw him that day, and the guys in the band got the most basic of instruction: "When I stomp my left foot, you start. When I stomp it again, you stop."
That should have worked well, in theory. "Everything went well the first two or three songs, but then he started dancing," Haskell said. "Everybody knew the material, it was just a matter of knowing where he was going."
Then Berry broke a guitar string. Roesler remembers Leach grabbing Changing Times guitarist Tari Tovsen's Les Paul guitar and plugging it in as a replacement guitar for Berry. But the Les Paul wasn't a stereo rig like Berry's signature Gibson ES335, and there was a bad buzz when plugged into Berry's amp. So Berry soldiered on with five strings, and then late in the show broke another string.
Haskell figured they played maybe a dozen songs, with the show over in little more than an hour, ending with Berry inviting people up on the stage to dance. "It was total chaos at the end," Haskell said.
It might not have been the peak Chuck Berry experience, especially being short on strings, but from the perspective of his backing band, it was a good show.
"We rocked 'em," Roesler said.
Brueske agreed: "He really was an icon, and he really was a legend. … He just kind of came alive when the lights came up. We were hanging on for dear life."
"It was an honor for us guys to be involved in it," Haskell said. "Whoever was there got their money's worth."
Aftermath
The Tribune's Geri Parlin had a different take on the concert. In a review in the next day's paper, she basically advised Berry to hang it up. "Somebody forgot to tell Chuck Berry he's too old for the concert circuit," Parlin wrote. "Eleven dollars is too much to spend to find out that Berry, at age 56, is better on vinyl than he is under the spotlights."
Parlin was especially irritated about the concert's end, with all the people dancing on stage and Berry ditching his hobbled guitar for the piano. "Gyrating bodies were not what most people paid $11 to see. They could have seen that much cheaper in a Third Street bar."
The day after the review, former Tribune ace reporter Grant Blum added a front-page story revealing that the show had been a financial bust.
The concert was organized by Gretchen Lockett, the University of Wisconsin-La Crosse's minority affairs director, as a scholarship fundraiser for the department. But between the time she booked Berry and the concert, she resigned her post, claiming UW-L's policies were rife with racial bias.
The university's chancellor didn't find out about the Berry concert contract until at least a month after Lockett had resigned and decided to let it go ahead as planned.
Whether from poor promotions or lack of interest in old-time rock 'n' roll at the dawning of the MTV age, only 589 tickets were sold for the show. Not only was no money raised for the scholarship fund, putting on the show cost $20,000 more than it brought in, which the university covered from vending machine revenue, according to Blum's story.
The next day's Tribune, however, brought a defense of Berry in the form of a letter to the editor, which read, in part:
"Before I went to the concert I heard that the ticket sales were low, and that this would probably be the last time he'd be here.
"I also knew that this 56-year-old man wasn't going to be real energetic as he once was.
"When someone gets older and less lively, does that mean that he's insincere or that he should sell real estate? I enjoy playing the guitar and will always admire Chuck Berry. Having this kind of concert was a rare opportunity to see something I'll never forget."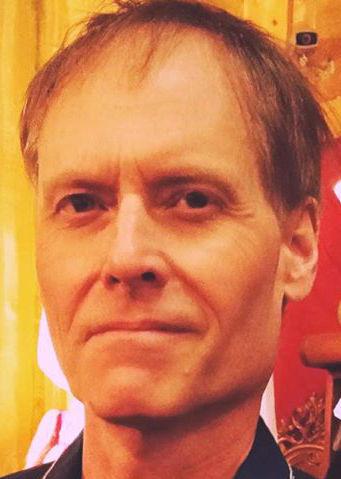 The letter was signed by Jeff Sherin, who was 22 at the time and now plays guitar in The Sonic Beats with Haskell. And 35 years down the road, he hasn't forgotten that night. "It was a great show," he said. "It was a big deal for me."
Another Sonic Beats member, guitarist and lead singer Laun Braithwaite, wanted to go to the Berry concert but was committed to playing cello in a string quartet performance. He was 15 at the time.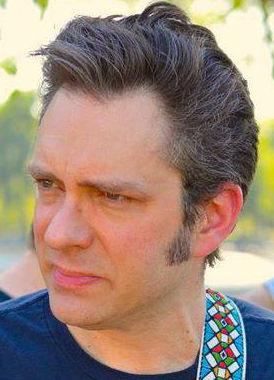 A little more than 10 years later, Braithwaite discovered that while Berry might not have been chummy with the musicians backing him up, he could be gracious, charming and generous in meeting with a fan.
In January 1993, Braithwaite was in Washington, D.C., with his mother for President Bill Clinton's first inauguration. They happened to be staying at the same hotel as Berry and Johnnie Johnson, the pianist who added boogie-woogie embellishments to Berry's stinging guitar on those early records.
Braithwaite saw them across the hotel lobby, awed to see his guitar hero in person. "I was too scared to go over there, so my mom went," he admitted.
Berry and Johnson came over to chat and sign autographs for Braithwaite, and Berry was perfectly charming and encouraging when Braithwaite told him he was a guitar player, too. "He was very nice," Braithwaite recalled. "He told me, 'Someday you'll be the leader of a big ol' band."