It may have taken a few blown electronics, but a group of La Crosse high school students have gotten their industrial exoskeleton arm off the ground and running.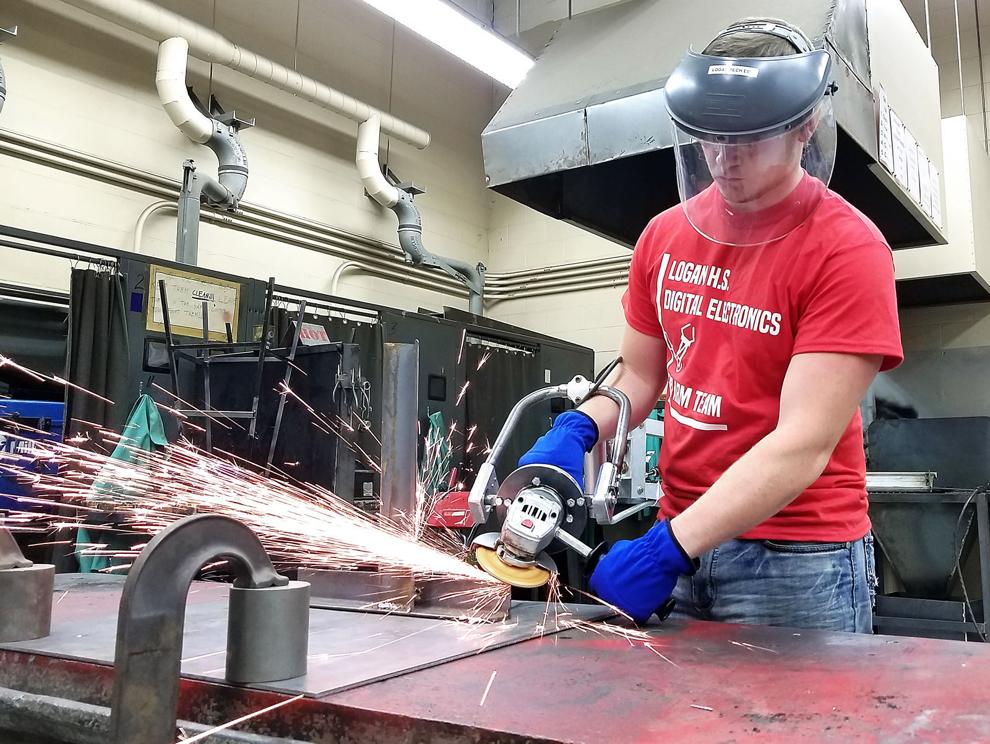 Students in Logan High School's Project Lead the Way digital electronics class demonstrated their finished exo arm on Thursday. The arm, funded by a number of local partnerships and grants, including $1,750 from the La Crosse Public Education Foundation, is designed to help workers operate a metal grinding tool by reducing the amount of force and stress on the body as well as increasing productivity.
Logan technical engineering teacher Steve Johnston started the project last summer, partnering with Trane Co., Industrial Automation, Motion Industries and Schaeffler Group USA. Students designed and built the arm from scratch, getting real-world experience with the theories and concepts they learned in class.
The arm is made mostly out of aluminum, minimizing its weight, and gas springs and a linear actuator move the arm up and down, allowing the operator to set its height. The electrical control box utilizes see-through Plexiglas so students can see how the components inside work, and the device incorporates a number of options and safety features for the operator.
The Trane Co. collaborated with the Project Lead the Way-Digital Electronics class on an aut…
Johnston said the goal of the Project Lead the Way class each year is to provide a unique learning experience to students, with past projects including a drone and designing an autonomous vehicle. By working on the project and partnering with local businesses, the class is exposed to opportunities and future careers.
"It is about the journey," Johnston said. "The journey to the end goal is where the real learning takes place."
Logan junior Alex Redman said working on the project was a lot of fun, even if it meant working several hours after school on it. In order to complete the project, Redman and his fellow students tackled little things such as wiring a component, which allowed them to tackle things in manageable chunks.
One of the big changes to the design came halfway through the project when the students were testing whether their mock-ups of an over-the-shoulder or under-the-shoulder design were better. The arm was originally planned to be used over the shoulder, but tests showed that design had more problems than the other one, so they switched their design.
"It's been a very good learning experience," said Redman, who plans to attend the University of Wisconsin-Madison in engineering. "It is nice to achieve something of this scale."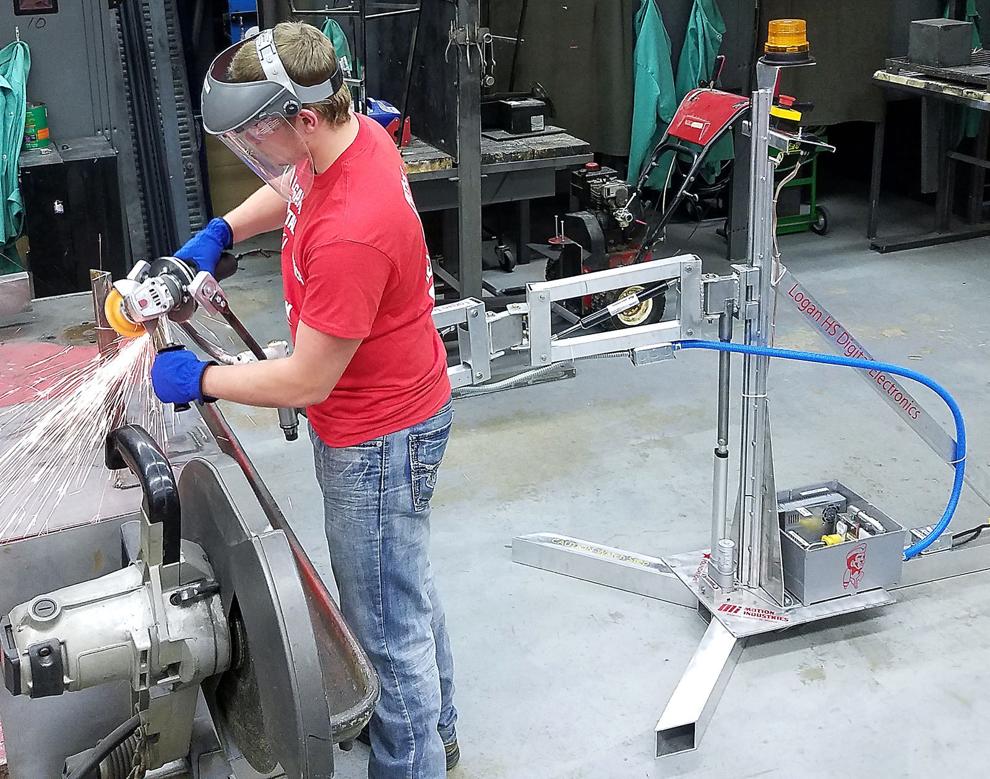 There were still setbacks, such as when Ben LeDocq was working with one of the chips in the control box and misread the specification sheets and fried the piece by connecting it to too much power. In the real-world, learning this lesson the hard way could cost a company thousands of dollars, but in the class, it was just another learning experience.
"It is such a good thing to get this experience now," he said. "It's a big change to go from learning in a class to working on a full project."