Dr. Elizabeth Cogbill has such love for her elderly patients that she often shows emotion — joy, sadness, excitement — when speaking about them. So great is her compassion that the simple site of a filled notebook recently brought tears to her eyes.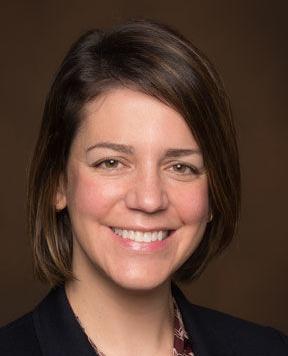 For many months, when Cogbill stopped in at any of the several long-term care facilities she oversees or does rounds at, she would see just a few names signed in the visitors log, the majority physicians or workers of some kind. But a few days ago, she was delighted to see sheets of signatures belonging to the loved ones of the residents.
"It had really been just the providers and essential workers and that's it," says Cogbill, a geriatrician at Gundersen Health System. "To see the pages filled with family members who are coming for their one hour scheduled visitation was really moving."
The Centers for Medicare and Medicaid Services (CMS) had announced March 10 relaxed guidelines for visitation at long term care facilities, after the rollout of the COVID-19 vaccine in December, during which residents and staff at such facilities were prioritized for shots.
In March 2020, CMS first advised facilities to largely restrict visitation, save for some compassionate care situations, and in September revised guidance to recommend conducting visits outdoors, with indoor visits allowed if no new coronavirus cases had been present in the facility for at least 14 days.
Under the revised guidance — the newest in around six months — facilities may now allow indoor visitation at all times, regardless if the resident and/or visitor is vaccinated. If possible, meeting outdoors and distancing is preferrable.
There are caveats to the most recent guidelines, with restrictions to be reinstated for unvaccinated residents if the local COVID-19 positivity rate is greater than 10 and fewer than 70% of residents in the facility have received both doses; for residents positive for COVID-19, even if vaccinated, until the isolation period has ceased; and those in quarantine, regardless of vaccination status, until the quarantine period is over.
"It's a really safe and responsible visitation policy that truly does allow for people to see each other and be together face to face for the first time in a year (for some)," Cogbill says. "It is really good news...a real sign that this pandemic is slowly coming to an end and our very vulnerable residents in these facilities, who have been under lockdown for a year, are starting to see freedom again and the freedom to see loved ones."
The new guidance, developed with the Centers for Disease Control and Prevention, also allows for compassionate care visits even if one of the three caveats are present.
"CMS recognizes the psychological, emotional and physical toll that prolonged isolation and separation from family have taken on nursing home residents, and their families," Dr. Lee Fleisher, chief medical officer and director of CMS' Center for Clinical Standards and Quality, said in a release. "That is why, now that millions of vaccines have been administered to nursing home residents and staff, and the number of COVID cases in nursing homes has dropped significantly, CMS is updating its visitation guidance to bring more families together safely. This is an important step that we are taking, as we continue to emphasize the importance of maintaining infection prevention practices, given the continued risk of transmission of COVID-19."
Cases, fatalities decline
Per the AARP Nursing Home COVID-19 Dashboard, coronavirus infections and fatalities have decreased significantly in Wisconsin.
Cases went from 5.1 per 100 residents during the four-week period ending Jan. 17 to 1.5 during the four-week period ending Feb. 14, and deaths declined from a rate of 1.36 per 100 residents to 0.5 during the latter period.
Since June 2020, nursing home residents have accounted for 29% of all coronavirus deaths in Wisconsin. According to the COVID Tracking Project, less than 1% of the American population live in long term care facilities, but residents have accounted for 35 percent of national coronavirus fatalities, with one in five who tested positive dying from the virus.
In La Crosse County, 63% of COVID-19 deaths have been attributed to long term care residents, but no deaths have been recorded in the county in nearly three weeks. The case rate has also remained low for several consecutive weeks, currently at 7 per 100,000 per day, the lowest number in six months.
All consenting local long term care center staff and residents have been vaccinated, Cogbill says, with vaccines to be given to any newly admitted residents or hires as they come.
According to the La Crosse County Health Department, at the county-run Hillview and Lakeview nursing homes and assisted living campuses, nearly 90% of residents were vaccinated, as were the majority of staff, with innoculations starting last January.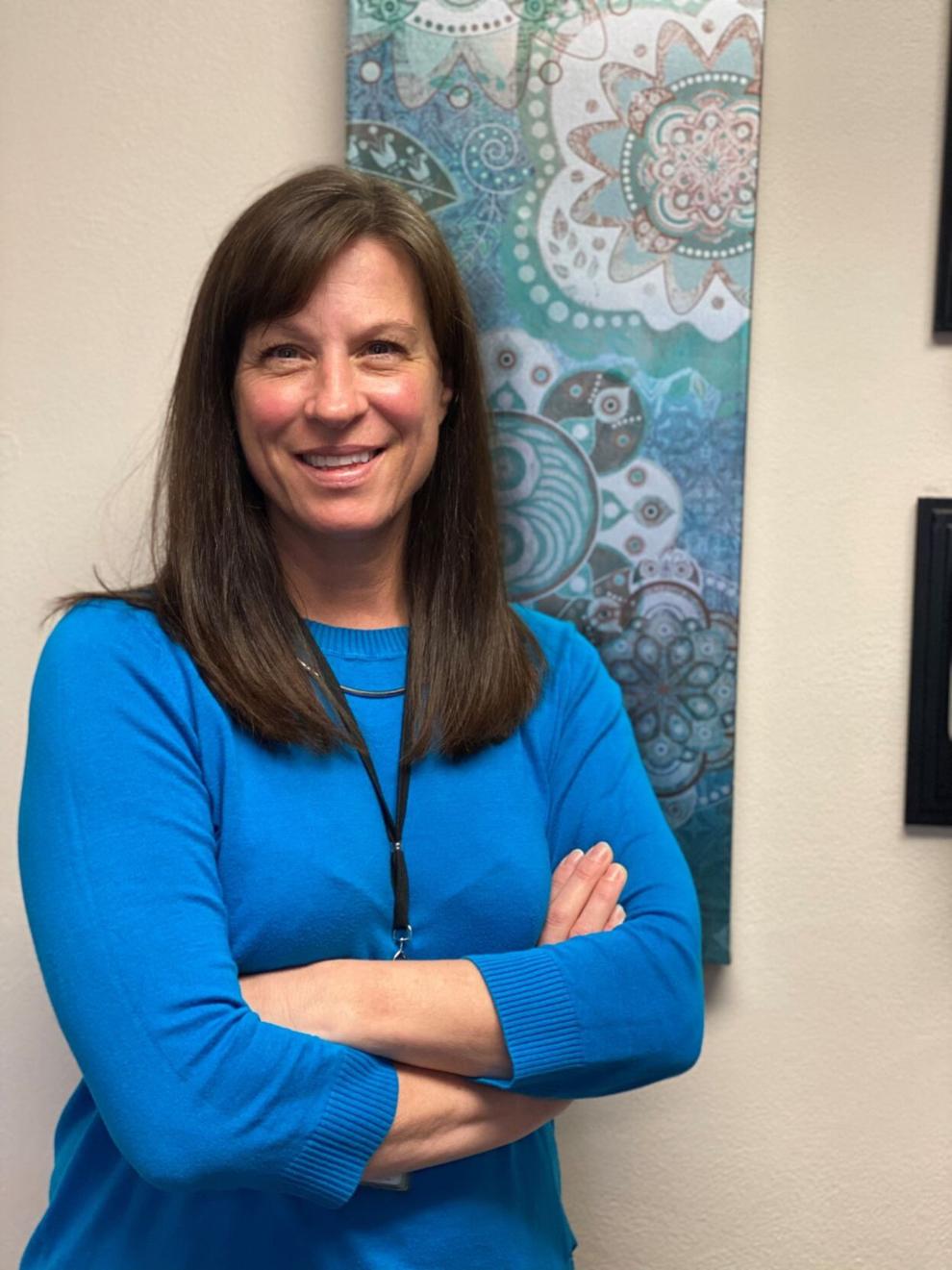 "I got vaccinated because it is the only chance to get back to normalcy," says Hillview administrator Kelly Kramer. "I know it will make a difference. It's a way to protect my family, co-workers, and those that call Hillview home; it is exciting to think this vaccine could bring us together again.
"This vaccine will allow us to be human again, to be able to touch and hug those we care about and love. Besides virtual visits and window visits, our residents have gone a very long time without having those close connections with their family and those that are close to them. Being able to have that connection will make a big difference in their quality of life. I encourage everyone to get vaccinated."
A sign of hope
Staff and residents have expressed excitement about the new guidance, and are grateful to have been vaccinated. Erica Schultz, director of nursing at the Lakeview campus, calls it a sign of hope, noting this year has been the most difficult of her nursing career.
"So many things about this pandemic have been out of our control, so the vaccine is a very tangible and evidence-based strategy we can choose for the safety of our residents and staff," Schultz says.
Cogbill says local facilities have been diligent about adhering to CMS and CDC protocols. At the Hillview and Lakeview locations, residents with private rooms are now allowed to have visitors in their room but masking and distancing regulations remain.
"Our local facilities have been really wonderful in following the guidelines and being respectful of the guidelines and they have now begun to open up in this safe manner which is great to see," Cogbill says.
Hillview resident Barb Thiel, who notes she has health conditions, says it is imperative to continue using face covering and encourages people to be vaccinated. She misses going out shopping and hugging family and friends, and is eager to meet the new baby in her family once things are safer.
Fellow Hillview resident Don Hanson says he had no adverse reactions to the vaccine and is hoping "that by getting the vaccination that I have the protection that I need to not to get ill" and that there will be opportunities to use the dining room, expand visitation, and have musical entertainment again.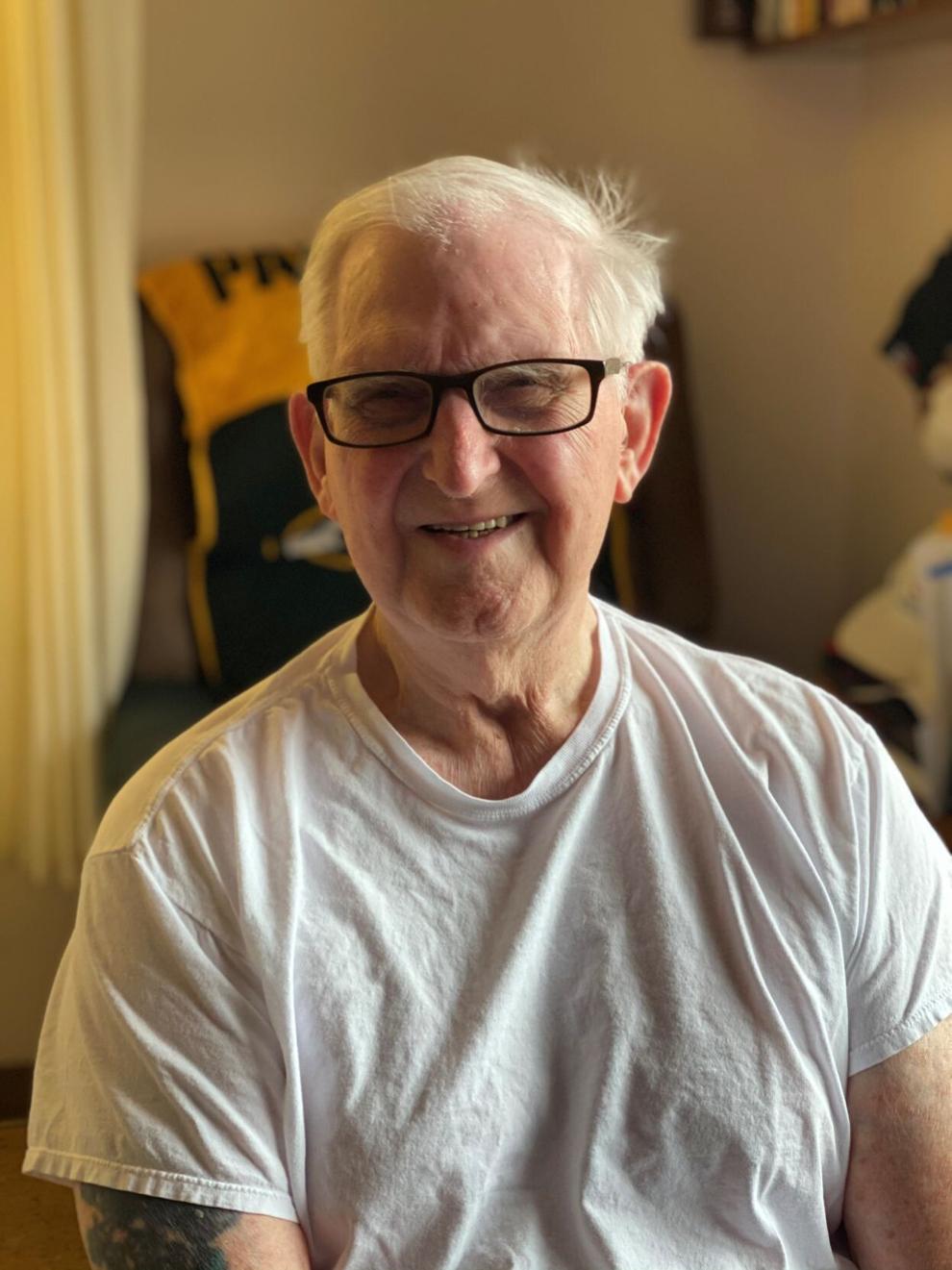 In addition to residential facilities, the Aging & Disability Resource Center of La Crosse County has made recent moves to reopen services, including communal dining. Starting April 5, dining facilities will begin a staggered reopening, starting with the Senior Center site on St. Andrew St. in the old La Crosse Footwear building. The Onalaska Community will be open for lunch starting April 12, and the Holmen Area Community Center will open April 19.
Registration will be required, and attendees will be screened for COVID-19 symptoms and need to wear masks when not eating. Each table will be limited to one person or a couple, and safely conducted programs will be offered pre or post meal for a chance for community members to socialize
Cogbill says she isn't concerned about the resumed public senior dining so long as precautions are followed, noting it "allows for human interaction which is so needed."
While those residing in nursing homes are not venturing out, the renewed ability to socialize onsite is profoundly important, Cogbill says.
"The social isolation has truly had a really horrible impact on the residents — it's the untold story about this pandemic and a really tragic side effect so I personally am so grateful to CMS for issuing this guidance," Cogbill said. "...I'm also so grateful to our community, because our county positivity rate is one of the reasons we're able to follow this guidance. The community has really stepped up and I'm so glad for that."
IN PHOTOS: Local community members wear face masks
Holmen, Wis.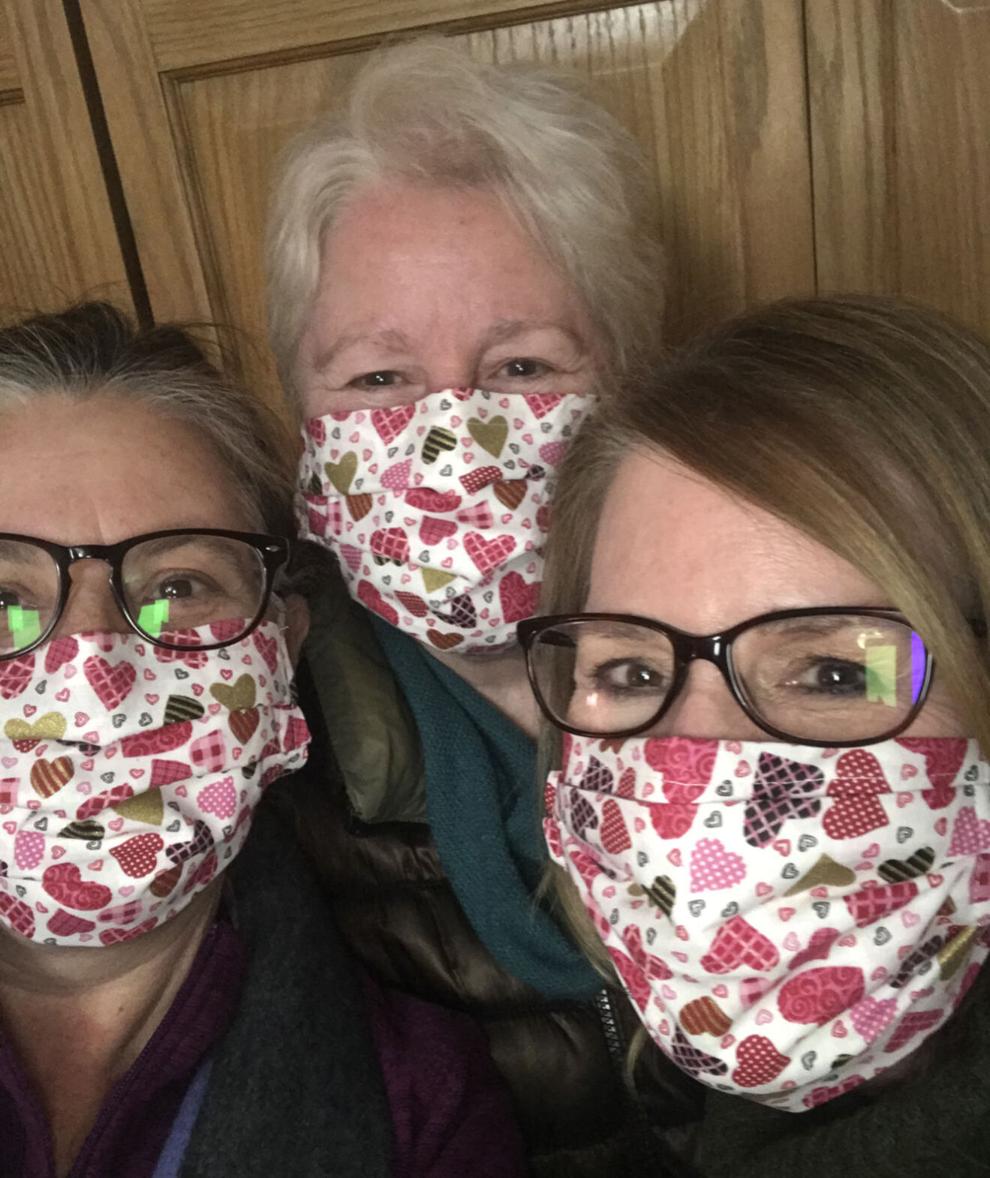 Jim Falls, Wis.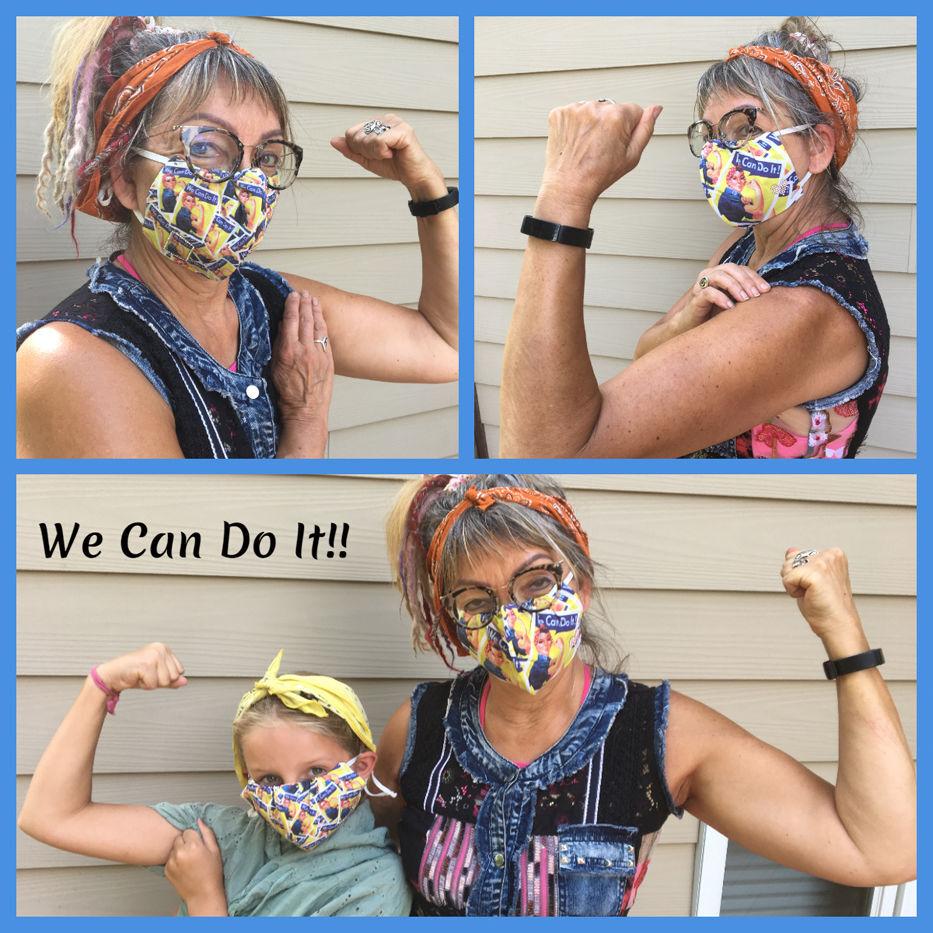 La Crescent, MInn.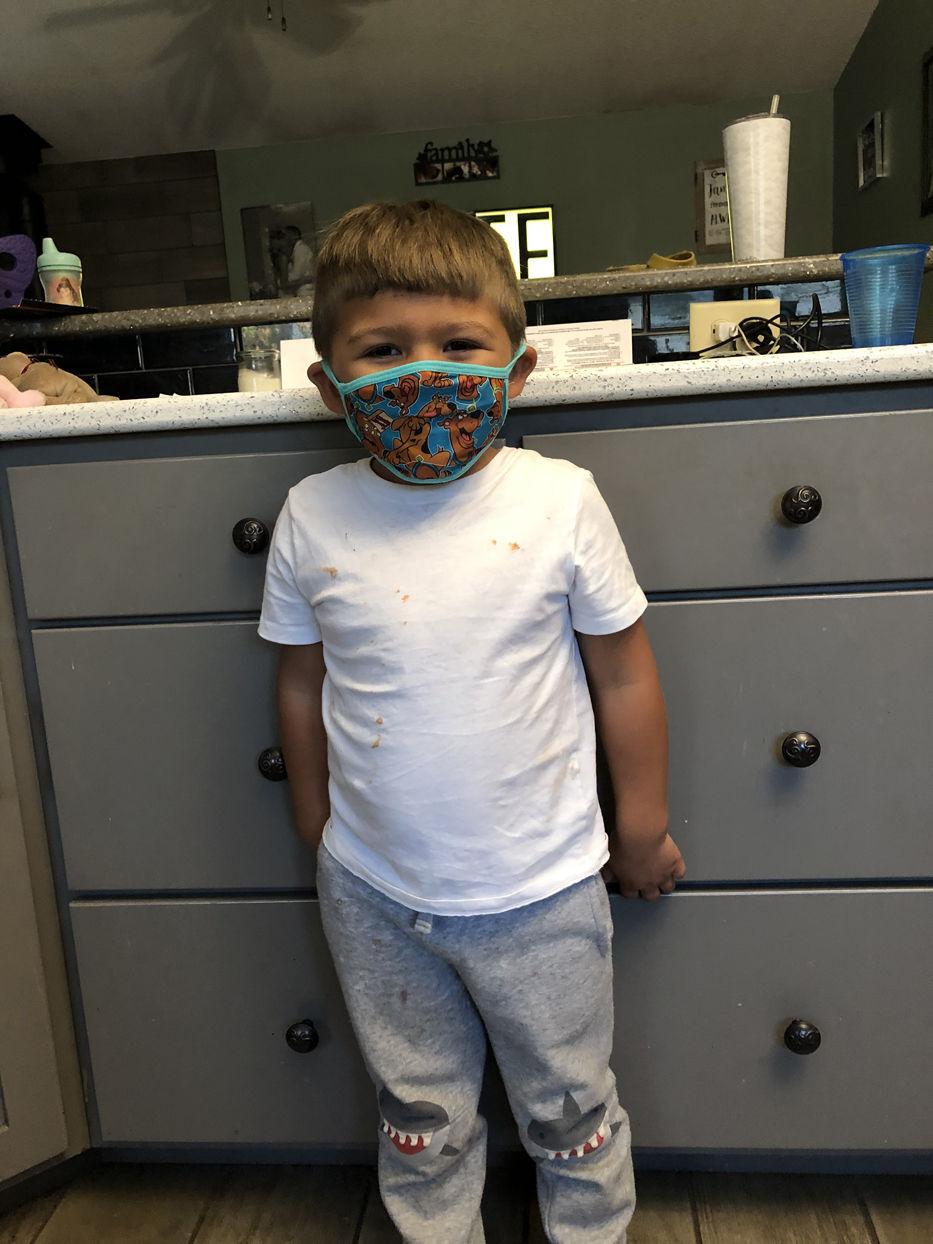 Working at the Tomah VA serving our Veterans during this pandemic!
In My Family We all Wear Our Masks Cindy And Baby V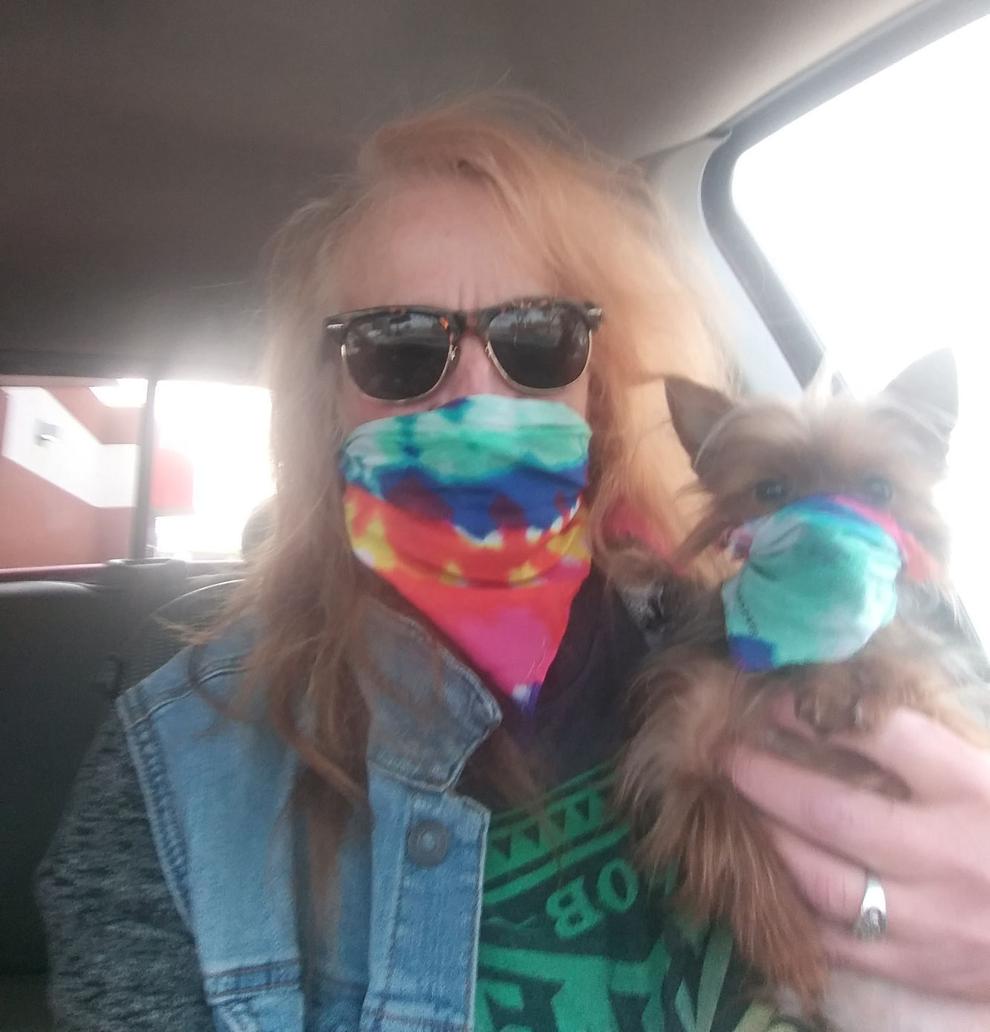 mask made by fellow West Salem High School chemistry teacher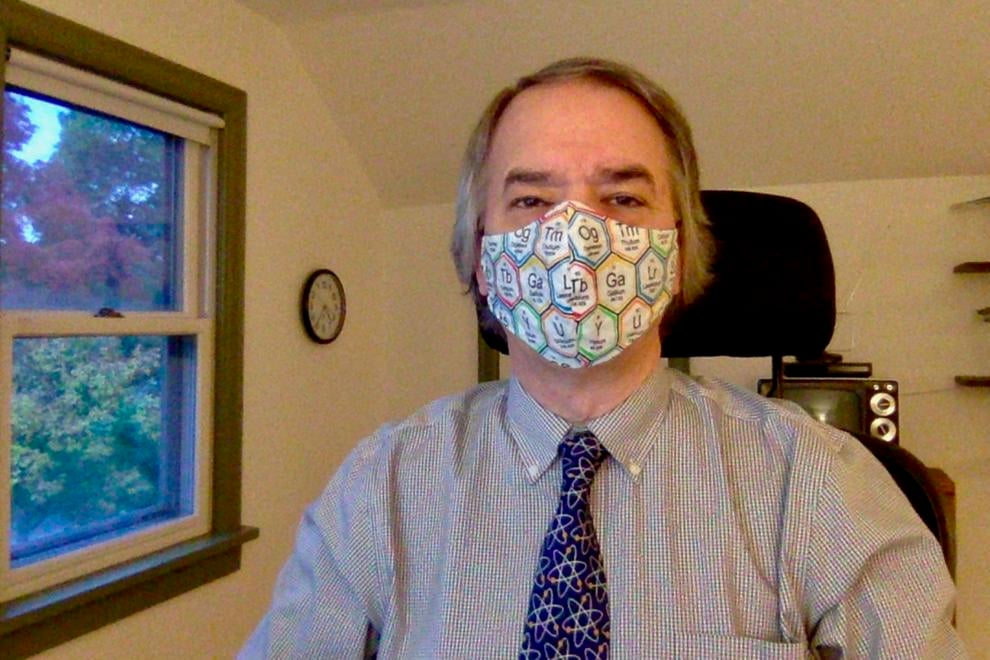 La Crosse punk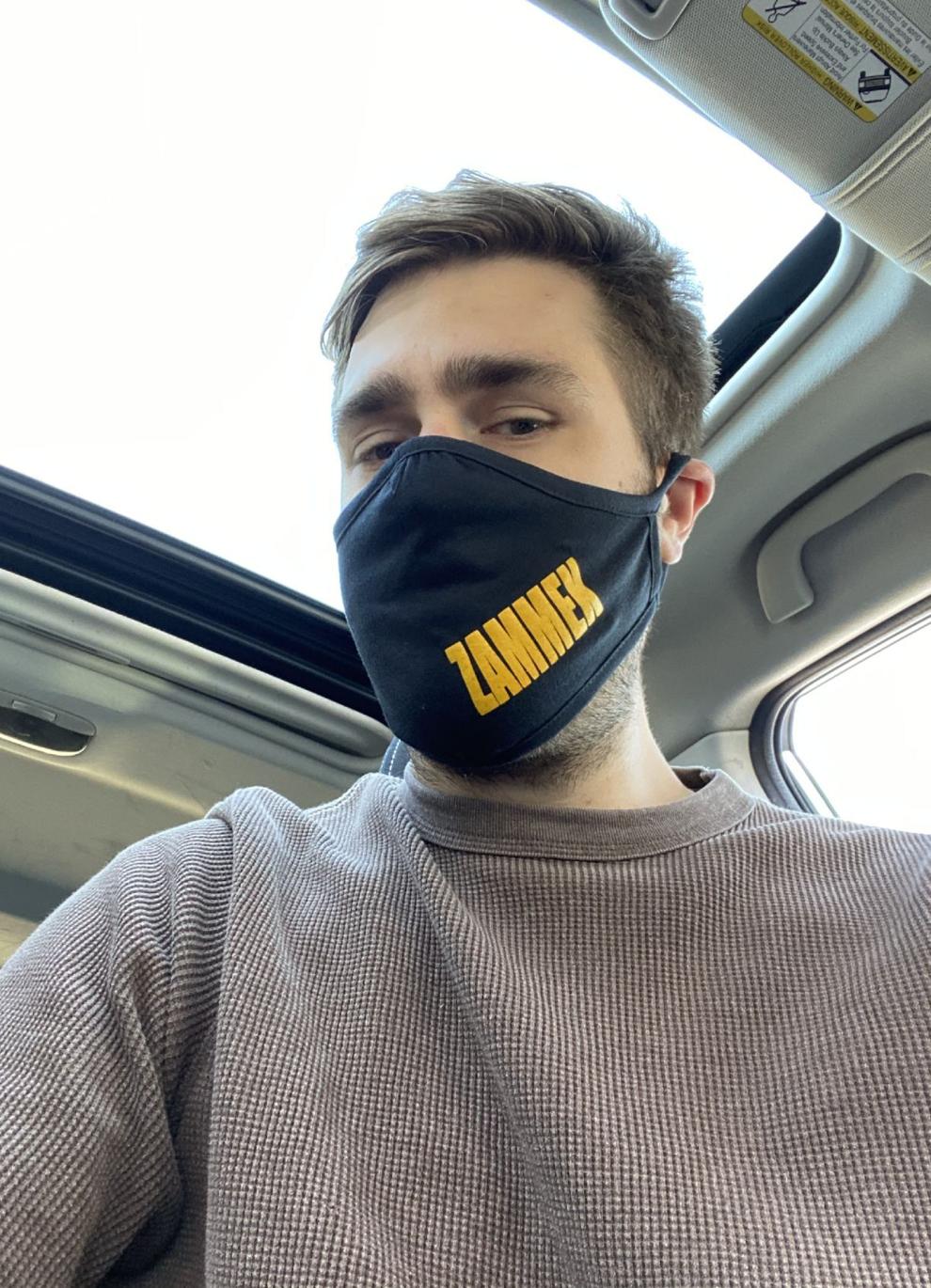 Lace for a lady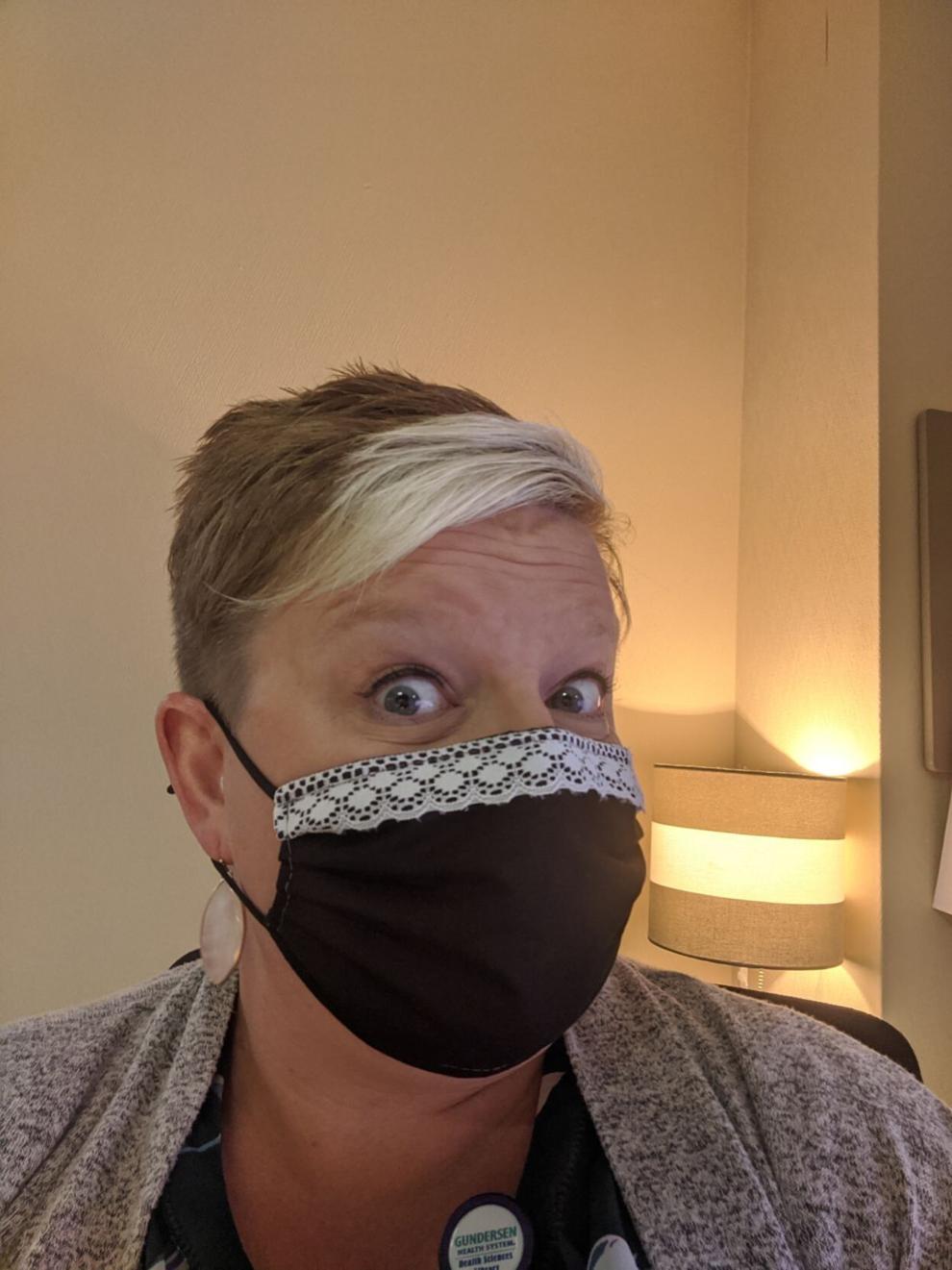 Caring for the community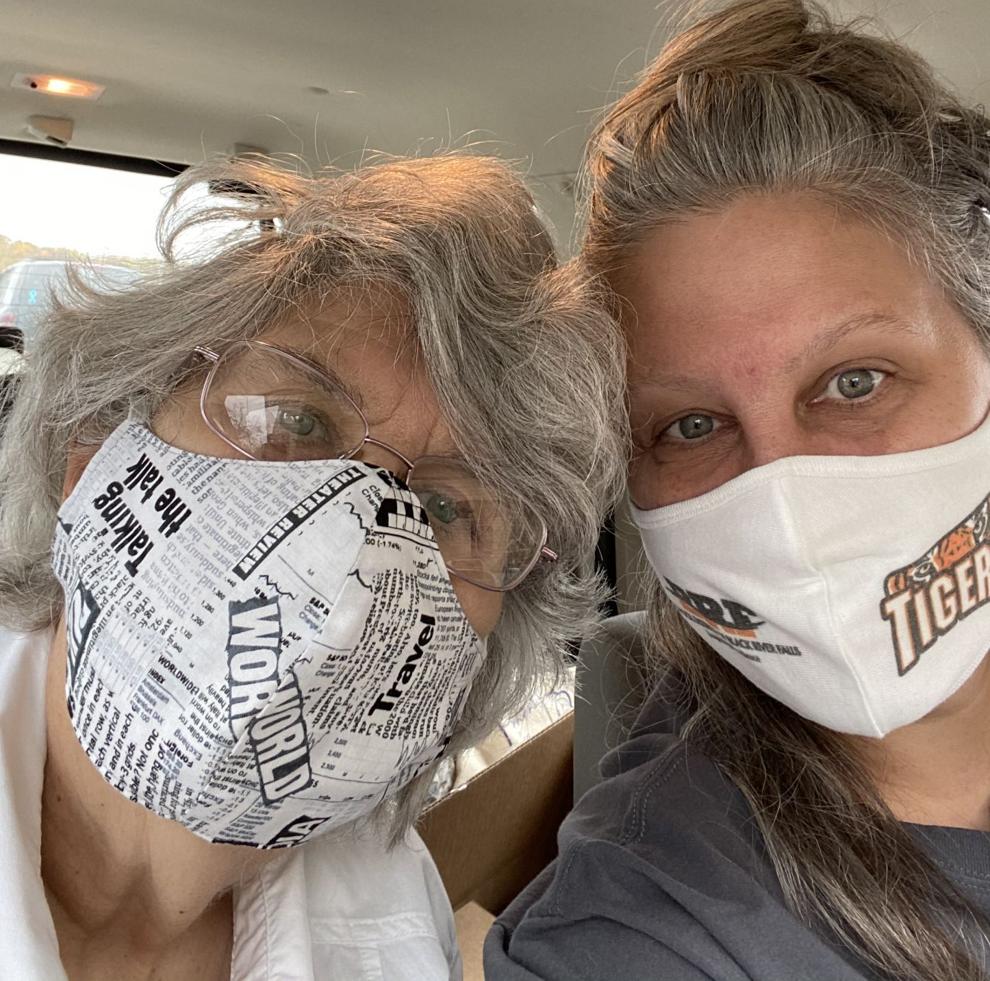 A mask with bling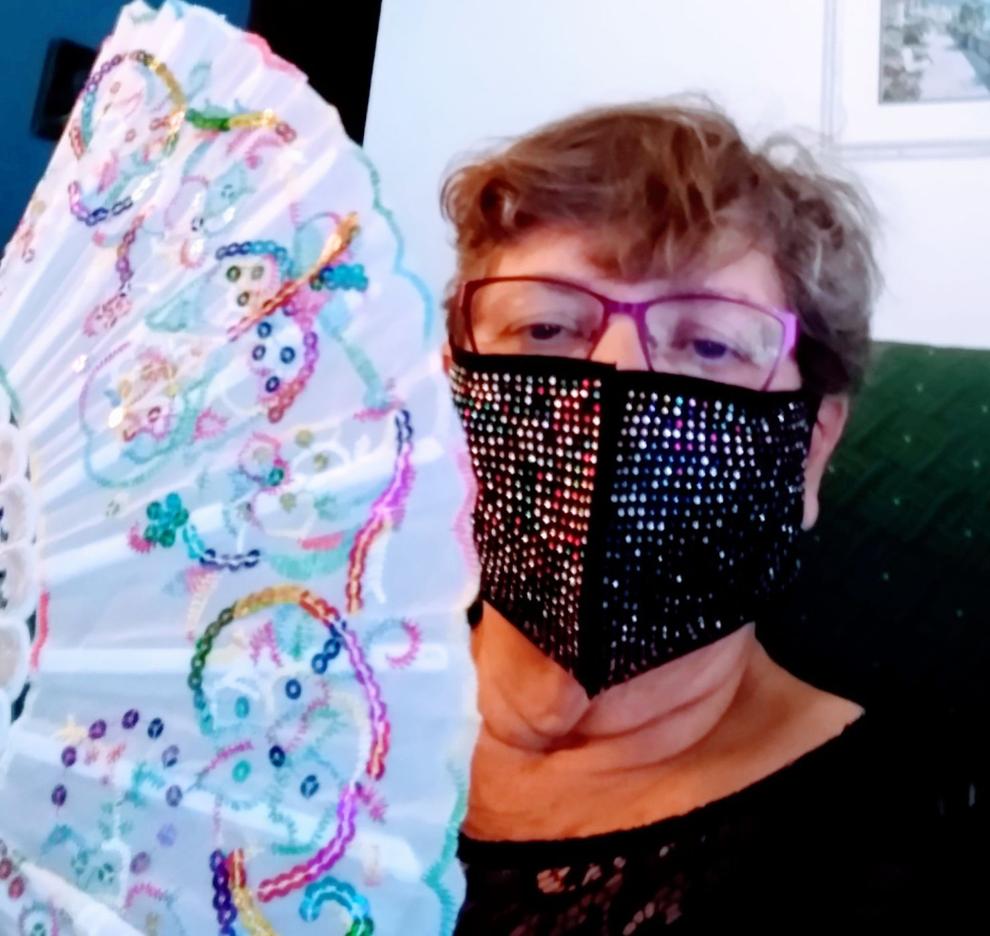 Dinner guests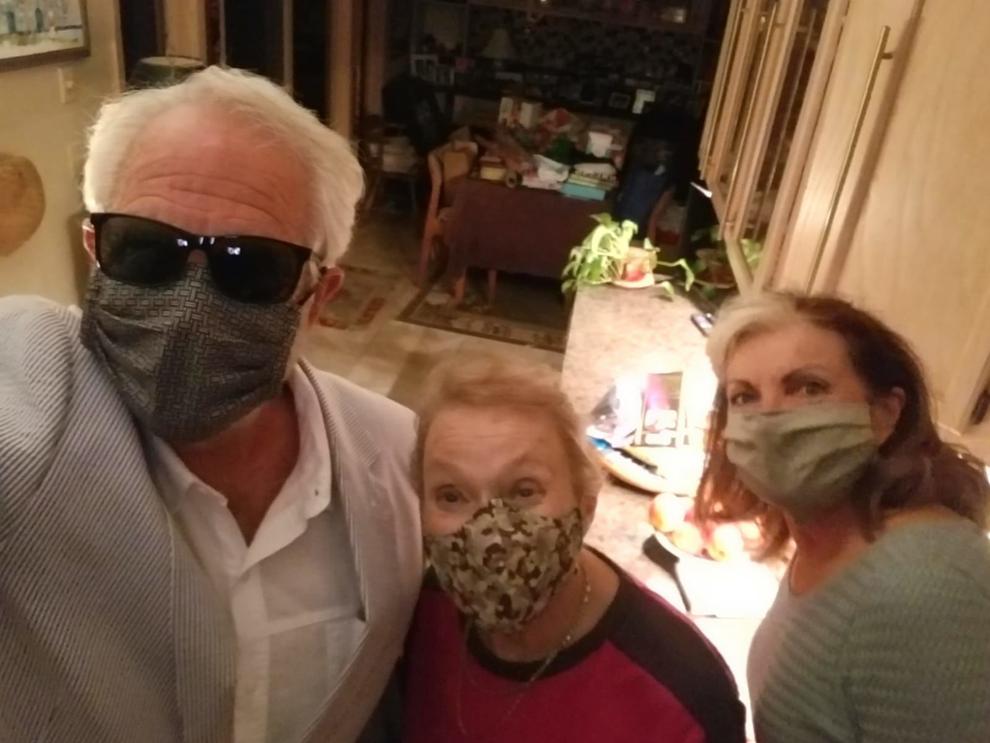 A Friendly smile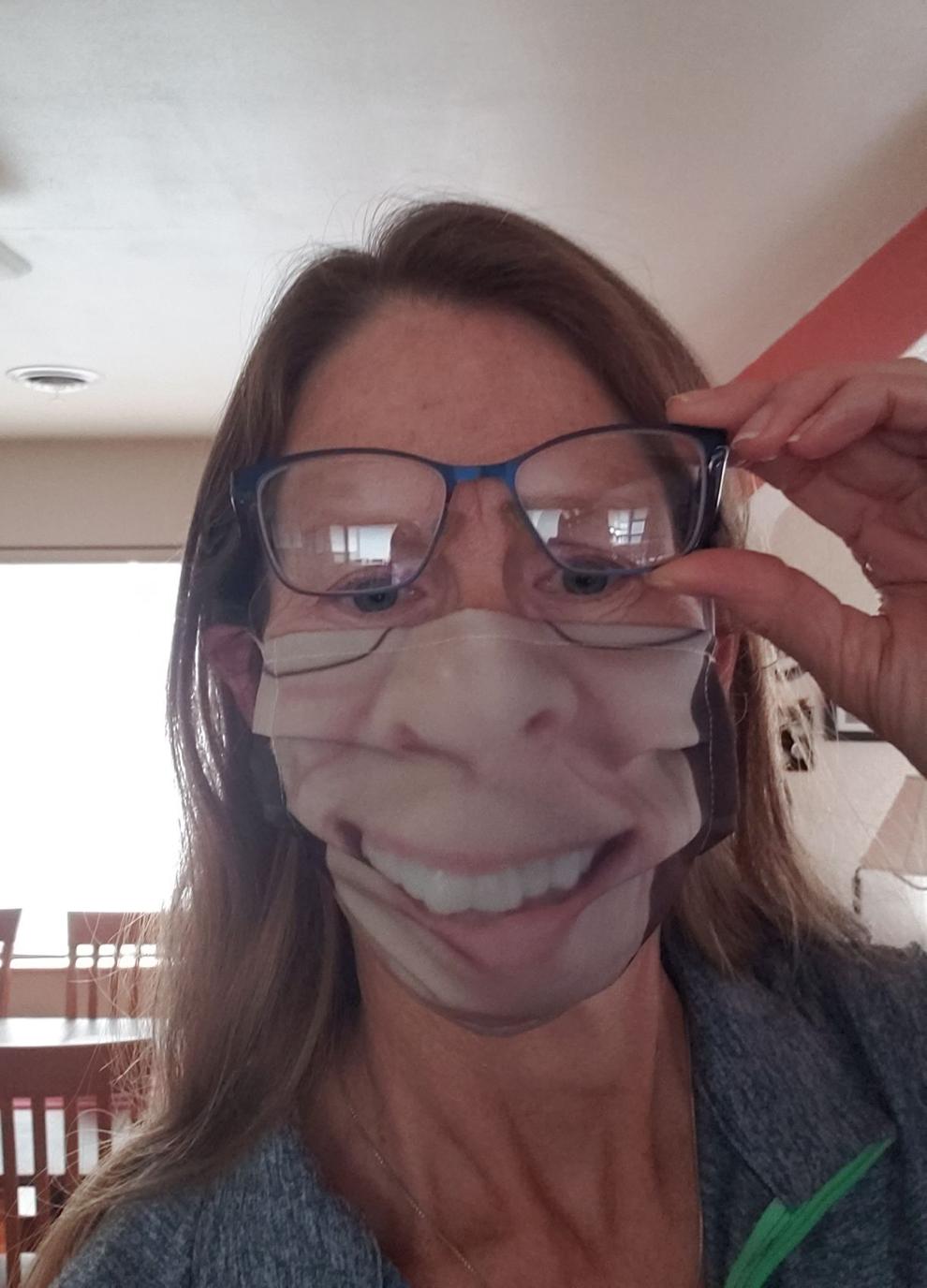 October 6: GIrls WIAA Division 2 sectional golf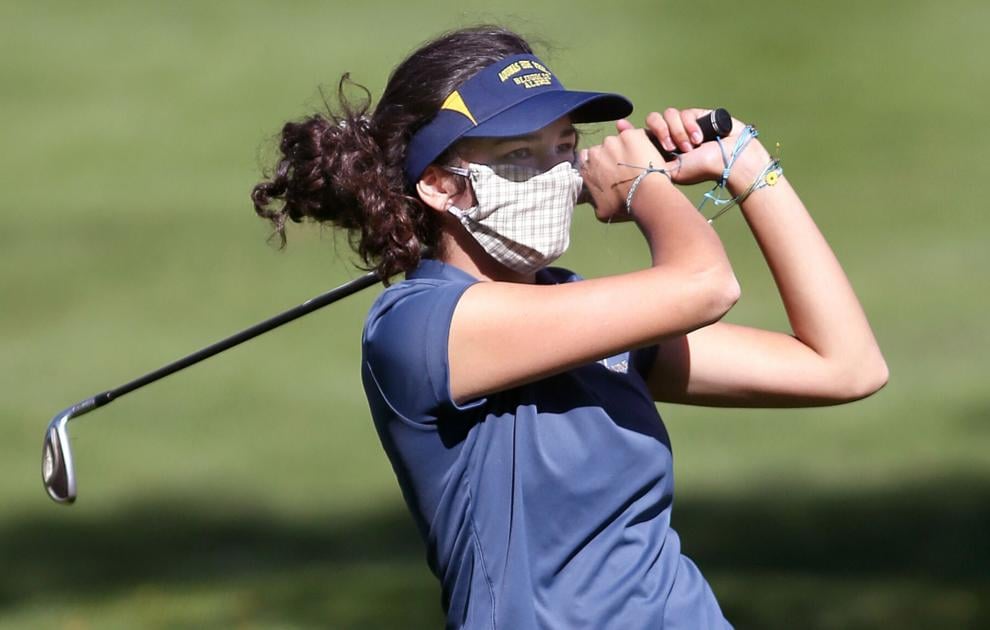 October 2: Edgar vs Onalaska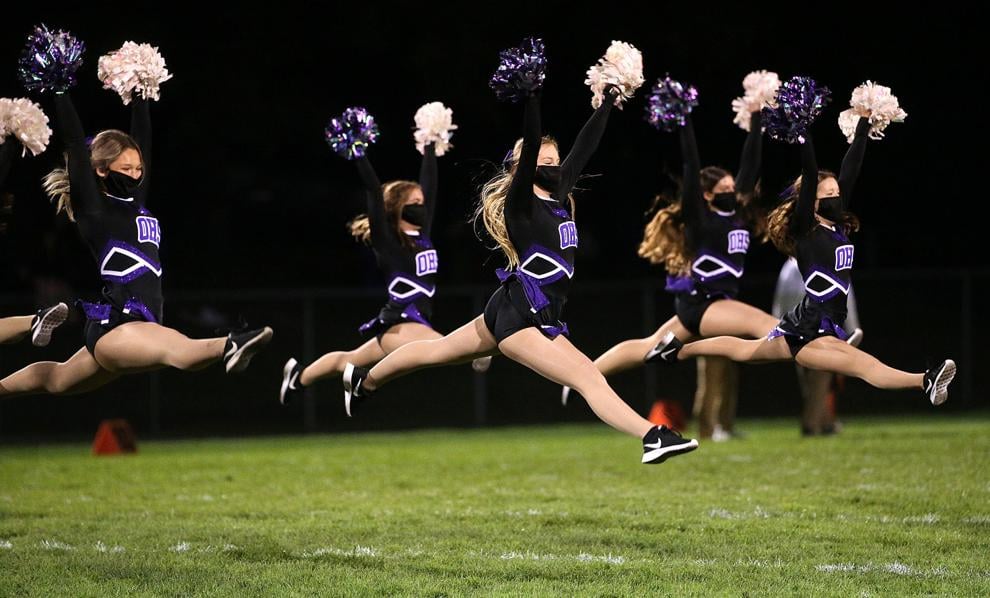 October 2: Edgar vs Onalaska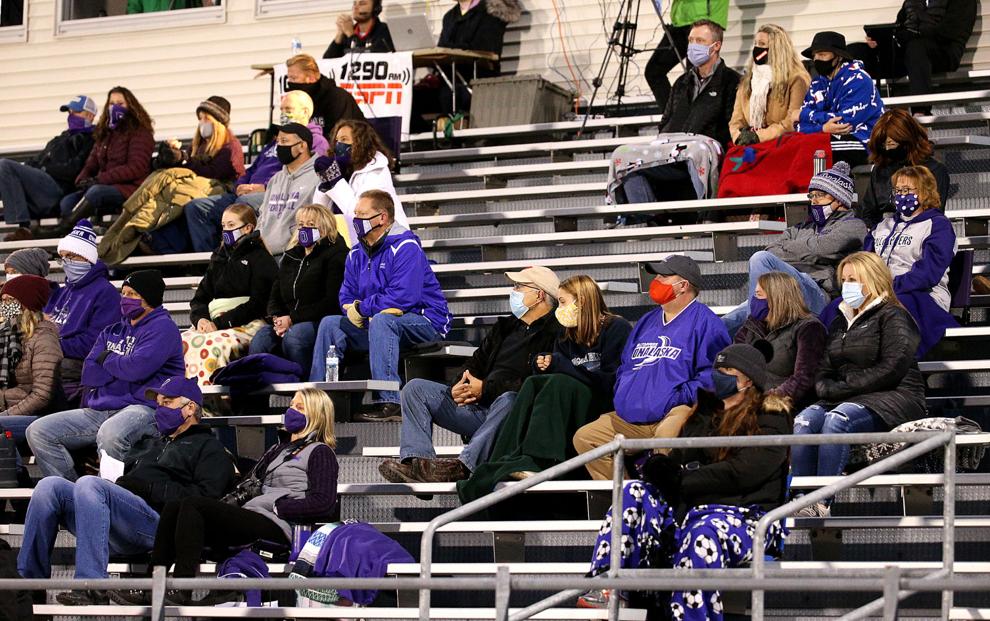 September 22: Aquinas vs Onalaska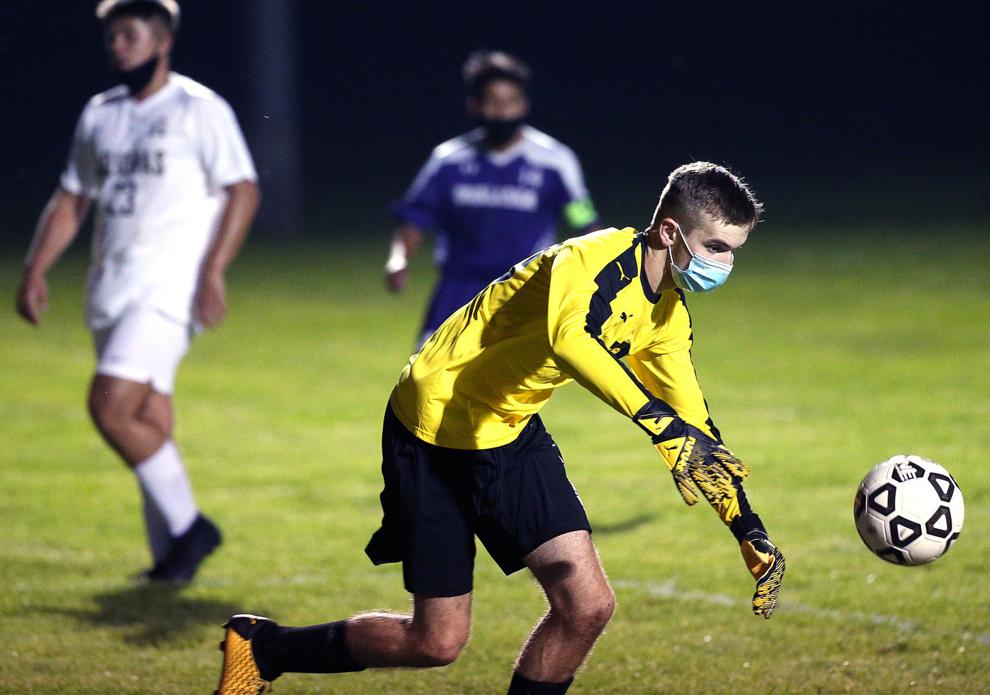 September 17: Westby vs Aquinas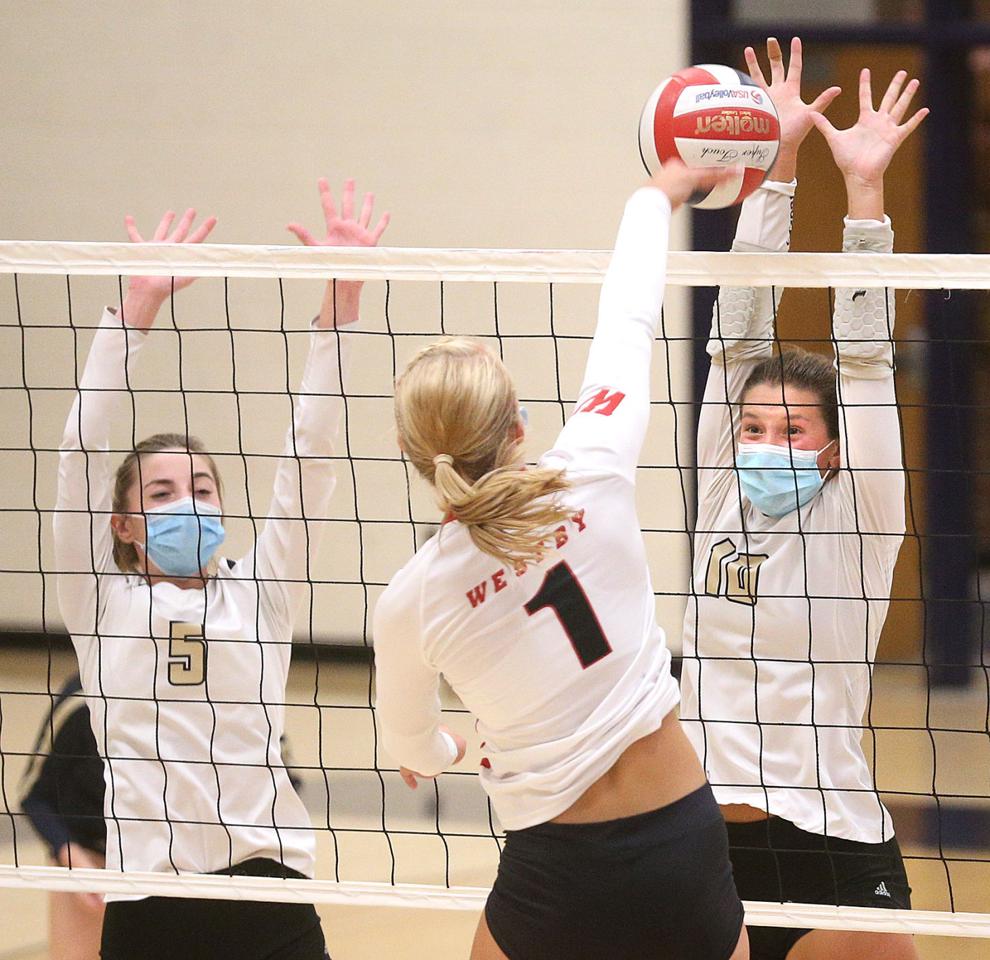 September 17: Westby vs Aquinas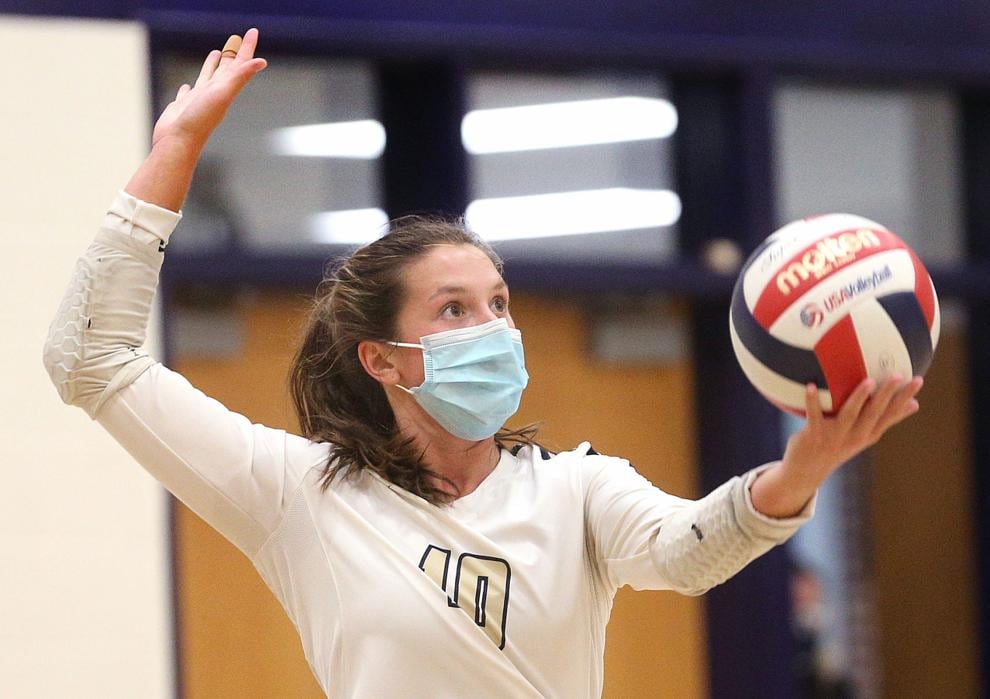 September 17: Westby vs Aquinas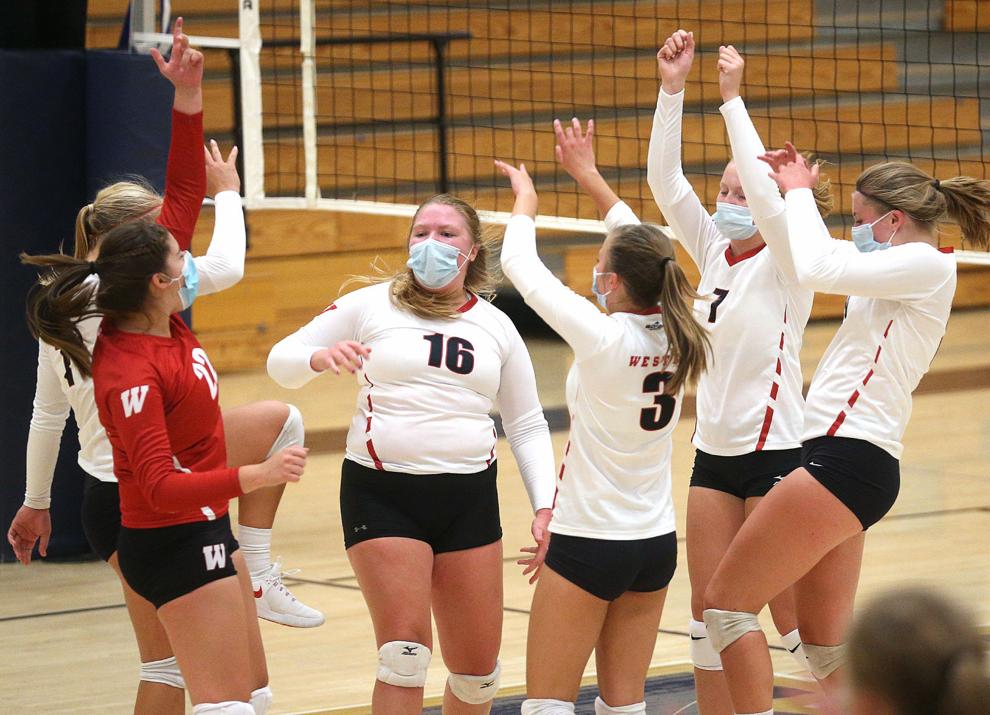 Holmen school lunches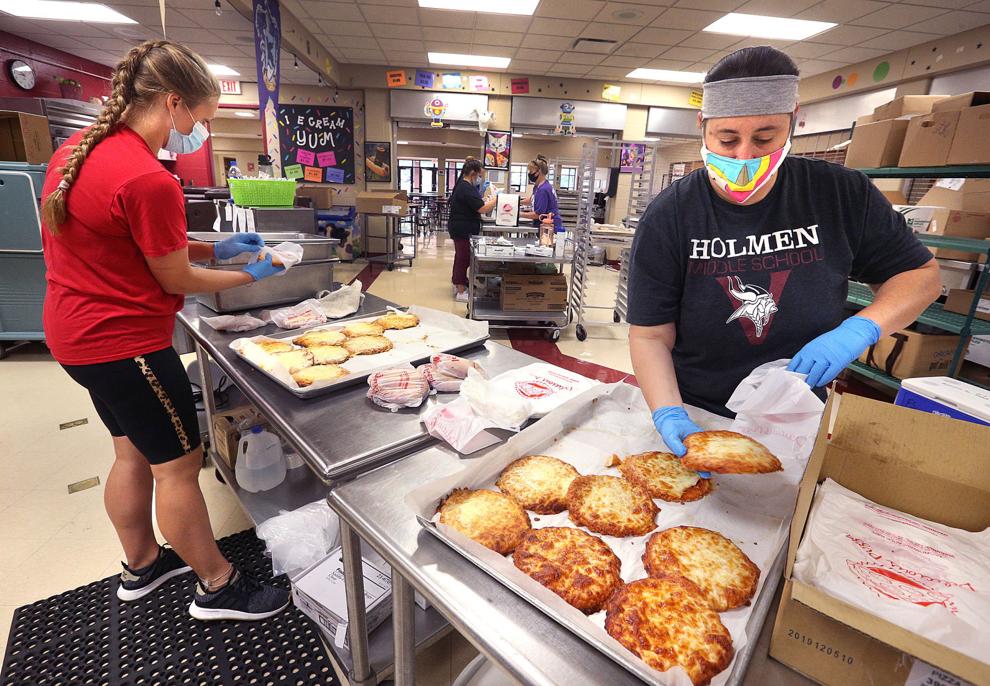 Noodles & Company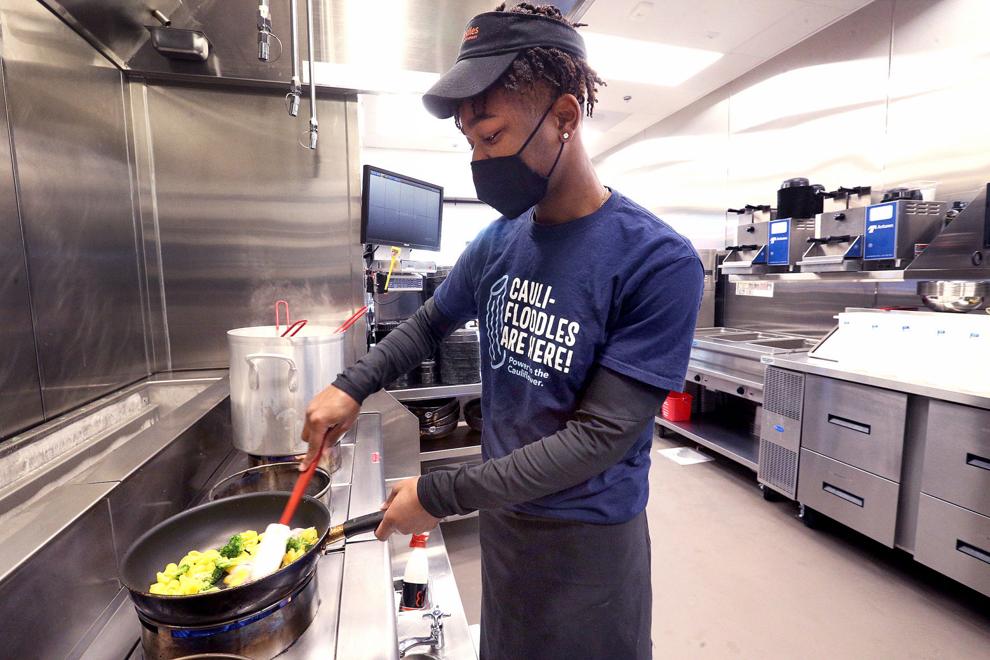 September 10: Dover-Eyota vs. La Crescent-Hokah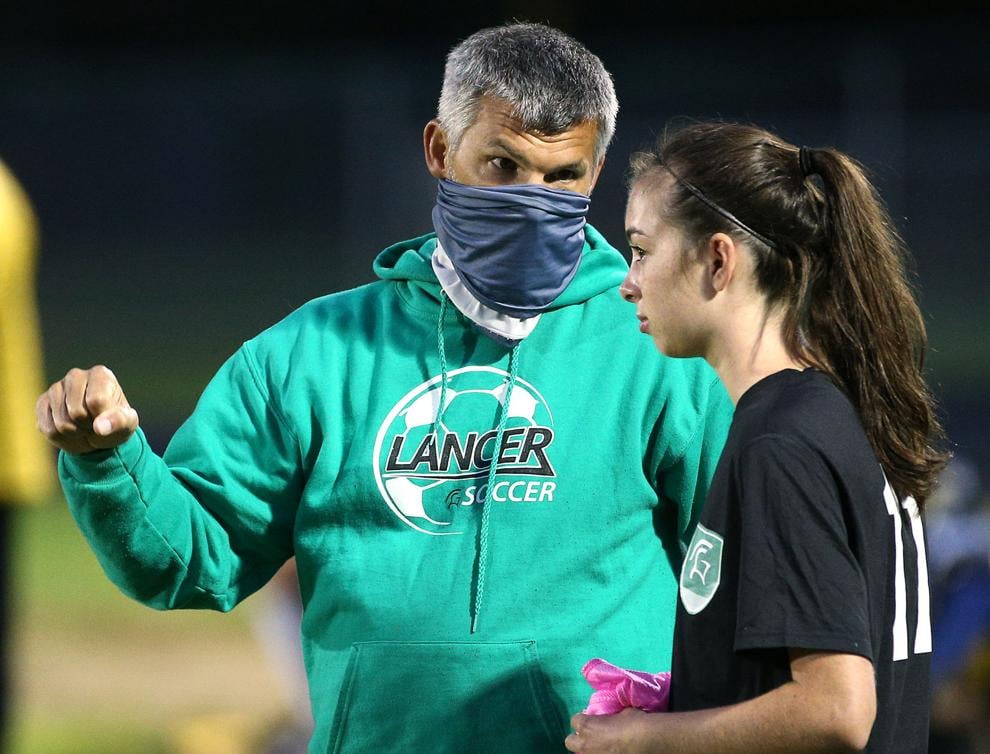 Onalaska Football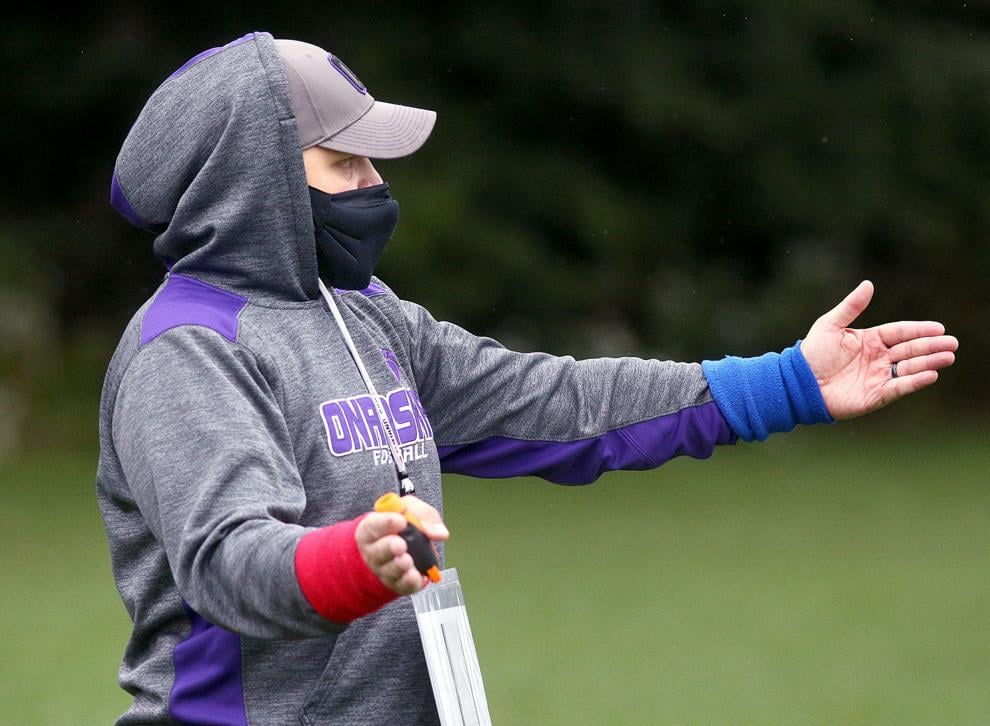 College during COVID
College during COVID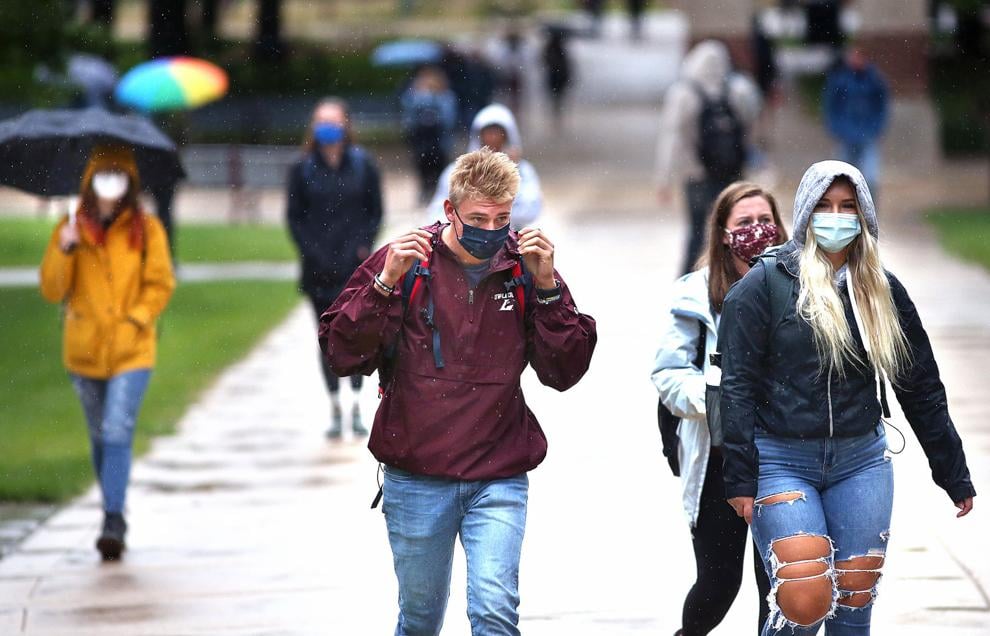 Vice President Pence at Dairyland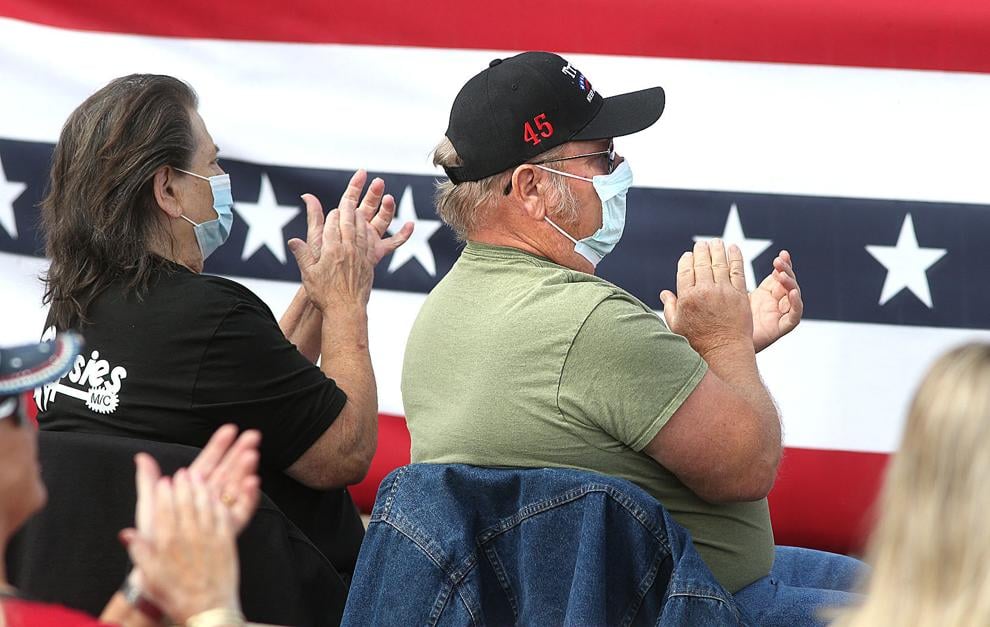 Vice President Pence at Dairyland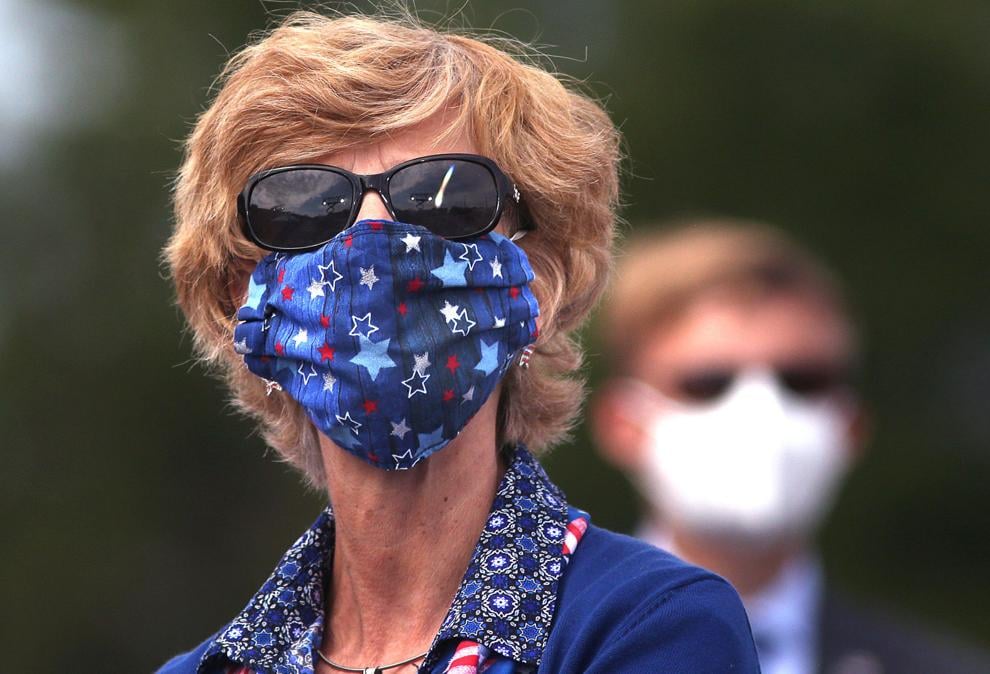 Scooping up smiles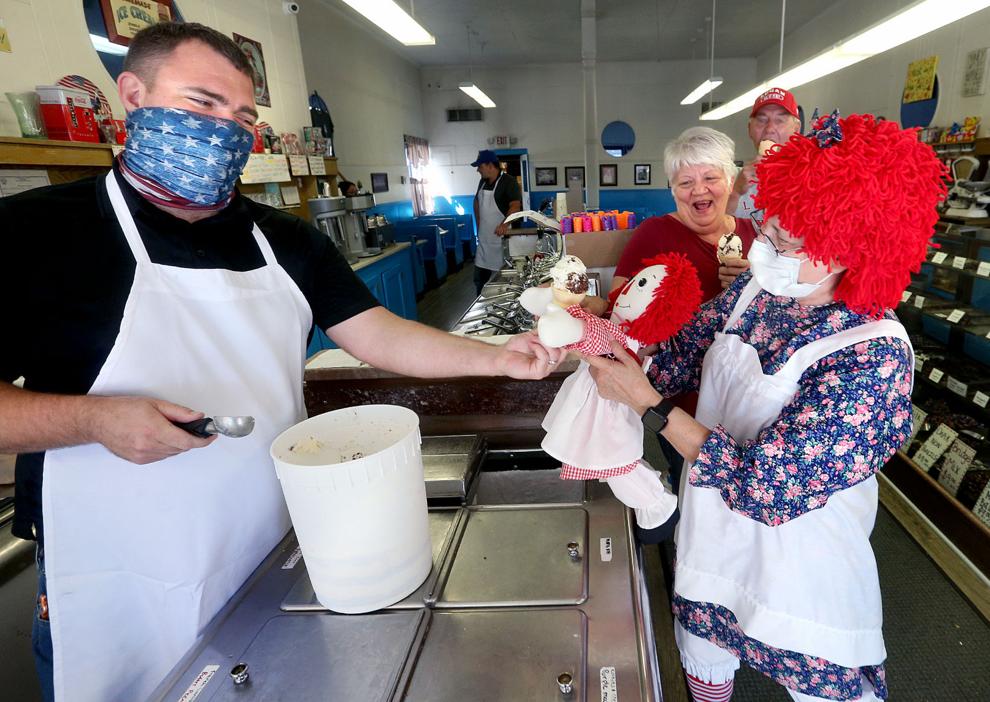 "It had really been just the providers and essential workers and that's it. To see the pages filled with family members who are coming for their one hour scheduled visitation was really moving."

Dr. Elizabeth Cogbill, geriatrician at Gundersen Health System