With a complicated four-part county transportation funding referendum on the November ballot, La Crosse County Board Chair Tara Johnson thought she'd be talking to a lot more people at last week's information meetings.
The first two of three referendum forums drew a total of four potential voters, two at the library in West Salem and two at the county's administrative center downtown. County officials outnumbered voters at least 4 to 1, and one of the two attendees at the West Salem meeting was a county board member's companion.
"Maybe everybody is studying up on the county website and figuring it out on their own," Johnson said. "I really hope that voters will be completing their ballots and doing it from a position of feeling informed and pretty well-versed on those questions."
There's a lot to get informed about before voting on this advisory referendum, which the county board approved as a way to gauge voter sentiment on possible approaches to funding transportation improvements.
The county has identified $101 million in needed county highway projects. That includes repair and rebuilding projects needed on the county's 282 miles of roadway and 69 bridges on those roads. And that's above and beyond what the county spends on road maintenance projects, such as seal coating.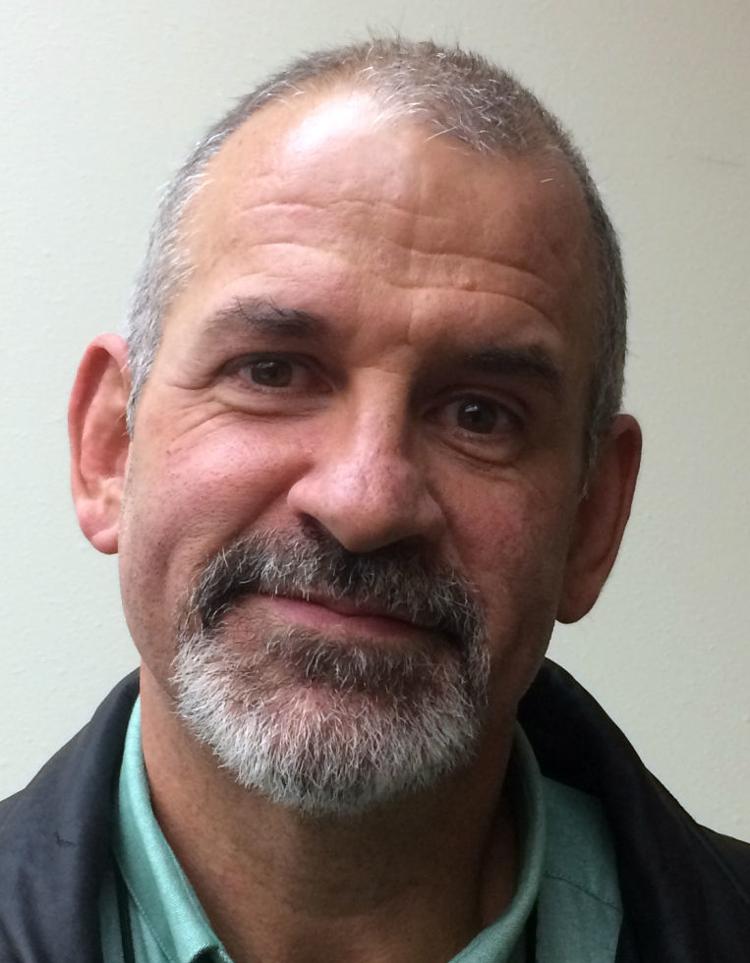 County Highway Commissioner Ron Chamberlain estimates it would take the county 58 years to get to all those projects at the current level of funding. Starting in 2010, the county has been borrowing money to cover an increasing number of repair and rebuilding projects, averaging almost $2.7 million per year during the past five years.
The problem with that strategy is that it's unsustainable, according to La Crosse County Administrator Steve O'Malley. Eventually, the $2.7 million per year being borrowed wouldn't cover the debt payments on the previous road loans.
"We are paying for roads on our credit card right now," Johnson said. "We continue to struggle with how to pay for roads in a sustainable way."
That's why the county board put three potential new revenue sources on the ballot: a new 0.5 percent sales tax to be charged at businesses designated as tourism-related, a $56 vehicle registration fee on cars and light trucks, and a 15 percent increase in property taxes.
All of the questions on the ballot are advisory, which means the county board could go ahead and pursue one or more of the options regardless of voter support.
"The four questions that we're asking are pretty broad in their scope," Johnson said. "We definitely have more work to do on whichever tactic we pursue."
The need
The first question on the ballot is what Johnson refers to as a "threshold question."
It basically asks should the county should spend $5 million a year on repairing and rebuilding the county road system. That's roughly doubling the annual non-maintenance spending on county road projects.
The county's informational brochure, mailed to the homes of registered voters, doesn't explain in detail how the county got so far behind on road repairs. There is a sentence, however, that pins the blame on inadequate state funding, which rankles Bill Feehan, a former county board member and chair of the La Crosse Republican Party.
The share of state funding — called general transportation aids — for county road projects has been below the original 30 percent levels while Gov. Scott Walker has been in office and for decades before he took office. The GTA saw its second biggest drop in at least 30 years during the Walker administration, going from 22.2 percent in 2011 to 17.5 percent in 2017.
Walker, who is on the ballot Nov. 6 for his third term as governor, recently promised to raise GTA to the 30 percent level that it originally was meant to be, something the Wisconsin Counties Association has been pushing for for a long time.
Chamberlain said that if the state does increase GTA to that 30 percent level, it will bring in an additional $1.2 million to $1.4 million per year, which would help. He was skeptical whether it would actually happen.
"I wouldn't count those eggs," Chamberlain said. "They're not even close to being hatched yet."
On the other hand, Feehan said it's very likely Walker could count on legislative support for that funding, and he said the county blaming the state for its road woes isn't fair, considering the state has never covered more than 30 percent of road costs.
"[T]he county has always been responsible for 70 percent," Feehan said. "There have been a lot of dishonest comments coming out of county government."
County officials also have pointed to state-imposed levy limits that keep the county from increasing its levy for operating expenses beyond the level of property value increases from new construction as part of the reason for falling behind on road projects.
Officials also note the county is experiencing a shortfall in state funding in other areas, especially funding for child protective services. Those expenses have skyrocketed in part because of the drug abuse epidemic, but state funding increases have not come close to keeping pace. If the county didn't have to pick up those additional CPS costs, it would have more wiggle room in the budget to free up money for road projects.
Feehan said the county Republican Party is urging a "no" vote on the first question — on whether the county needs to spend $5 million a year to catch up — and the other three, too.
Feehan argues that money for roads can be found by making cuts elsewhere in the existing county budget.
O'Malley has made numerous detailed presentations to the county board on why the county can't just cut from other departments to hike funding for the highway department. But Feehan asserts that the county is at fault for having misplaced priorities and borrowing money for capital projects on the county's downtown La Crosse campus and Lakeview Health Center in West Salem.
"One might also argue that they could have bonded for roads instead of new offices and spent the money on roads that way," Feehan said. "Some would argue that road projects, which span many years, might make sense to be bonded. It still remains that they have not made road spending a priority."
Tourism tax
If the second of the transportation funding referendum questions seems familiar, it should. It asks whether voters support enacting a premier resort area sales tax of 0.5 percent on tourism-related goods and services, the same question voters were asked in April 2017.
In that referendum, 55 percent of voters supported a tourism tax. But getting such a tax in place requires legislative approval, and, in the last legislative session, bills written by state Rep. Steve Doyle, D-Onalaska, and Sen. Jennifer Shilling, D-La Crosse, went nowhere.
"It didn't even make it out of committee down in Madison," Johnson said. "I'm certain there was some politics involved."
Legislative approval is needed because La Crosse County doesn't come close to meeting the required threshold of 40 percent of property value being tourism related, a threshold designed to enable Wisconsin Dells to qualify for the tax. A handful of other cities have successfully gotten legislative approval for a tourism tax, but no other counties have tried.
The tourism tax is the only one of the three options on the ballot under which visitors help pay for roads. It's also the only one that raises more than the $5 million target the county is aiming for: It would bring in an estimated $6.6 million a year.
The county board has committed to sharing the extra $1.6 million with the 18 municipalities in La Crosse County, most likely splitting it using a formula based on road mileage.
The La Crosse Area Chamber of Commerce raised concerns ahead of the last tourism tax referendum, arguing that the tax would create a burden on businesses and create unfair competition in some situations. Because of the way the tourism tax would be administered under state statute, two businesses could be selling the same item but one would have to collect the tax while of the other would not.
The only question raised by one of the two people at the La Crosse information session Thursday had to do with which businesses would charge the tax — and county officials weren't able to answer that. Before the last tourism referendum, county officials asked the state Department of Revenue for a breakdown on which businesses would collect the tax. The department would not release the information, saying it was "proprietary."
Wheel tax
The third referendum question tries to gauge support for a $56 annual vehicle registration fee, or wheel tax, on all cars and light trucks in La Crosse County. The fee would not apply to motorcycles or trucks that weight more than 9,200 pounds.
That $56 annual wheel tax would raise the $5 million per year the county has set as the amount it needs to catch up on road work.
In 2014 and 2016, the county board considered turning to a wheel tax as a new source of funding, but the idea got no traction. If the public showed support for a wheel tax at the polls, though, the idea might gain enough supporters on the county board to make it a reality.
Shortly after the county board approved the referendum including the wheel tax, La Crosse Mayor Tim Kabat proposed a $25 wheel tax on vehicles registered in the city. While the city wheel tax idea isn't under consideration for its 2019 budget, Kabat has said he would bring up the idea again.
Feehan said he supports the idea of a city wheel tax but opposes the county version. The city, he said, has a tax levy that is lower today than it was in 2013 and it has put a high priority on fixing roads. Feehan finds a five-year sunset provision in the city version more attractive than the county's idea.
Unlike the tourism tax, a county and municipalities within a county can both levy wheel taxes. Milwaukee County, for instance, has a $30 wheel tax and the city of Milwaukee has a $20 wheel tax.
During the La Crosse County Board debate on this fall's referendum, board member Andrea Richmond proposed an amendment to give the city of La Crosse a share of the proceeds. A solid majority of the board, including Johnson, opposed the idea. But Johnson said she thinks it would be worth talking about a single, higher wheel tax, the proceeds from which could be shared with municipalities.
Property tax
The fourth question on the ballot asks voters whether they would support a 15 percent property tax increase — about $156 added to the tax bill of a home with a value of $158,000 (the county average) — to raise $5 million a year for transportation projects.
State levy limits mean that a county or municipality can't just go out and hike property taxes by 15 percent. For 2019, La Crosse County is allowed to increase its operating levy by about 1.73 percent.
But the levy limit does not apply to debt service. That means the county could borrow $5 million per year and pay it off in the same year, with minimal interest costs, using its debt service levy to raise the money to pay off the loans.
County officials emphasize that the 15 percent increase would only happen in the first year of this "pay-as-you-go" plan. They also emphasize that the county has the sixth lowest per-capita tax levy among Wisconsin's 72 counties.
The property tax solution is similar to what the county has been doing with the five- to 10-year loans it has been using to help finance road work since 2010. Prolonging the payback has taken the sting out of it because it hasn't increased property taxes noticeably, but that approach isn't sustainable.
In fact, the county is so close to having the annual debt payments exceed the $2.7 million it normally borrows that O'Malley has proposed a change in county strategy for 2019.
Instead of a 10-year loan, O'Malley's proposed budget calls for a phasing in shorter-term loans over the next five years, reaching the $5 million mark in the fifth year. This plan would cost more in interest than the pay-as-you-go plan, but a lot less than 10-year loans. Interest costs to borrow $1 million for three years is $43,000, compared with $141,000 for 10 years.
O'Malley's proposal hasn't been discussed by the board yet, and Johnson said there will definitely be no board decisions on O'Malley's road funding plan until after the election, which she said would definitely have an impact on the discussion.
"I know that we want to be respectful of what the voters tell us," Johnson said.