Lori Freit-Hammes, Sue Karpinski loaded with medals from Chinese dragon boat competition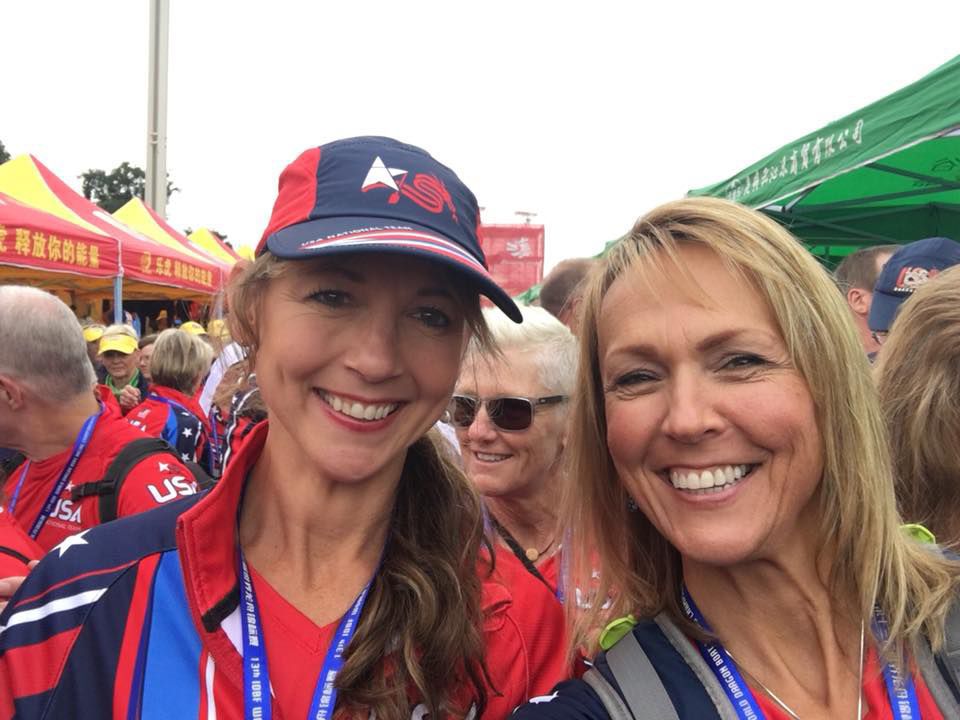 Lori Freit-Hammes of West Salem and Sue Karpinski of Trempealeau will have to factor in the weight of the medals they won at the International Dragon Boat Federation's World Championships in China when they pack to come home this week.

As members of Team USA, Freit-Hammes was on a Senior A women's team and a mixed team, winning a silver and seven bronzes, while Karpinski is bringing home four bronze medals as a paddler on a Senior B women's team.
Although Team USA's Premier team had a fighting chance to win the Nations Cup title on the final day of competition Sunday, host China's team grabbed the gold in the five days of competition in Dianchi Lake in the city of Kunming in the Yunnan Province.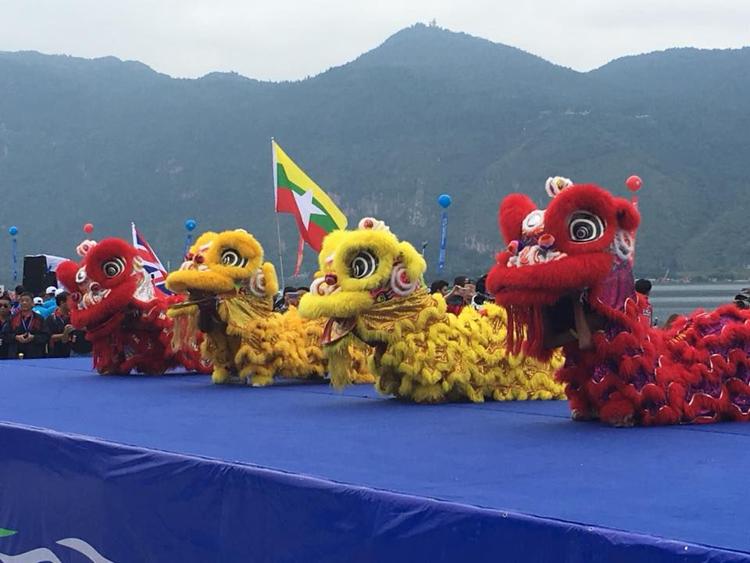 The 47-year-old Freit-Hammes' tally includes a silver medal in the mixed division 1,000 meters; bronze in mixed 2,000, 500 and 200 meters; and bronze in women's 2,000 meters, 1,000 meters, 500 meters and 200 meters.
Karpinski, 51, paddled on a team that won bronzes in 2,000 meters, 1,000 meters, 500 meters and 200 meters.
"A small group of us stayed on in Kunming to tour the city and take in some local sites," Freit-Hammes said. "Today we visited the Golden Temple. It was built in the 1600s. We learned a lot about the Chinese culture and Taoism (ancient religion tradition)."
"All I can say is, the entire experience is one that I'll never forget. The city of Kunming is spectacular. It is more than I imagined it would be, and I wish I could stay longer," said Freit-Hammes, health promotion director at Mayo Clinic Health System-Franciscan Healthcare in La Crosse.
Karpinski, Mayo-Franciscan's health promotion coordinator, was similarly impressed, describing the competition as an "unbelievable experience that is shared across so many nations among so many athletes."
Both will return to the United States on different flights Thursday from Kunming, which is in a time zone 13 hours ahead of La Crosse.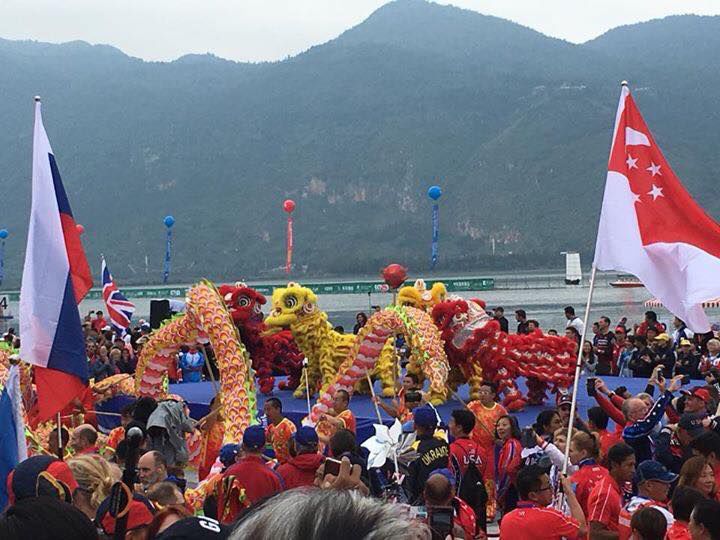 "I'm looking forward to throwing my hat in the ring again for 2019 — Thailand," Freit-Hammes said.
Karpinski's international competition will come sooner, when she travels to Hungary in July for the Worlds Club Crew Championship in July. She paddles for a Vermont club crew team.
Neither knew much about dragon boating until they became involved with May-Franciscan's annual Big Blue Dragon Boat Races, which began in 2013. The event took place on the Mississippi River in its inaugural year and has since moved to the Black River off of Copeland Park and evolved into a weekend festival.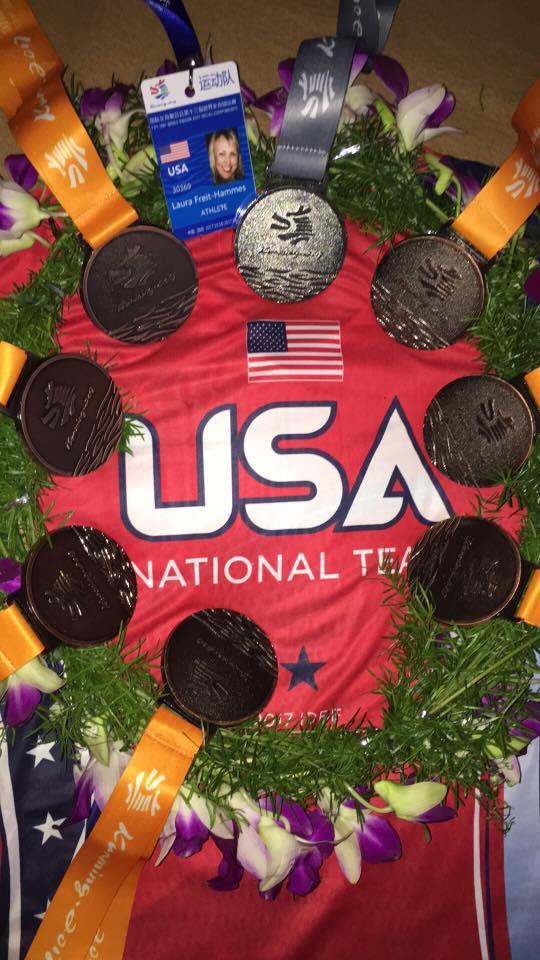 They made Team USA this year after extensive training individually and at camps, passing stringent physical demands and competitions to become national representatives.